Introducing you to the pillars that KnowLaw stands on. The parts that make KnowLaw whole. The blood, sweat, and tears that go behind making everything that goes about in KnowLaw. Even if one member goes missing things can go out of hand. The team that works hard day and night to make KnowLaw's vision come true and also to make things easier for you, as at the end of the day that is our motive. This team puts in everything so that they could make everything available in one place for all the law aspirants and law students, to unburden you of your extra baggage.
---
Pratik Banerjee
Founder & Publisher
A curious law student yearning to learn something more and something different. Passionate and committed to giving something back to the community using the knowledge and skills and experiences gathered over the course of life so far.
Iha Chawla
Head Operations
A fourth-year law student keen to learn and observe more of Law and promote it further for the well being of society in the legal and political aspect. KnowLaw provides a platform to guide students and help learners grow and raise their voice against injustice.
Aashi Mathur
Publishing Editor & Steering Lead
A third-year BBA student having great organizational and managerial skills. Though not related to law, KnowLaw still welcomed me with open arms and I have got the best opportunity to hone my organizational skills. It is an organization that not only cherishes its people but also motivates them to do better every single day.
Shreya Gupta
HR & Coordinator
I've gained a lot of confidence whilst working with KnowLaw. I've made such good connections and found a new family that helps you grow and glow all the time. My goal is to make the vision come true that we had seen from the very start. KnowLaw has become a very crucial part of me. It is an honor being a part of KnowLaw.
Abhikriti Singh
Managing Editor
I've seen people struggling. I've seen them mourning for justice and I've always wanted to put an end to it. I want to make the legal system easily accessible to children and rural areas. I always wanted a platform to express myself, my views, and my perspective on things and that's when I was introduced to KnowLaw. The support I received as a part of KnowLaw in this direction has worked wonders for me. At KnowLaw, I've a voice, I've goals, I have a family I am blessed to be a part of.
Aayushi Patel
Networking Manager
I grew up watching marketing techniques evolve as the internet took our lives by storm. A third-year BBA student with a paramount interest in Digital Marketing. Being a BBA student, I have been provided with the best opportunity to hone my management skills and work towards my personality development. KnowLaw has, by far, been the most appreciative and supportive organization I have come across and I am glad to be a part of it.
Chandraprabha
Project Head
Everyone ain't lucky enough to reach the best resources. And we, at KnowLaw, want to provide others with what we have. I want to serve every deprived person with my knowledge and skills and KnowLaw is my right hand in that. KnowLaw is no less than a family that provided guidance and support at each step.
Kirat Sahni
Steering Committee Member
What a privilege it is to be a part of such an amazing team, filled with such amazing people! I look forward to seeing what comes in the future and hope I'm in this life long enough to connect with even a small portion of what's already on offer. I am glad to be a part of this wonderful family.
Nandini Menon
Steering Committee Member
'Somebody has to stand when other people are sitting; somebody has to speak up when other people are quiet.' KnowLaw gives me and many others a platform and an opportunity to voice our opinions and contribute however little we can to the legal fraternity. I am glad to be a part of the KnowLaw Family which has given me nothing but love and fruitful experiences along the way.
Manisha Mangtani
Steering Committee Member
For someone like me who has always been upfront and opinionated about the injustice happening in the surroundings, KnowLaw is just the right platform to give my words a sense of purpose. They say 'a voice without purpose is just noise, so give your words a sense of motive'. Hence, I am glad to be a part of a team where we share the common goal of awareness of law and justice.
Aditya Goyal
Steering Committee Member
A Penultimate BA. LLB student. KnowLaw has given me a platform to work towards honing my organizational skills. I have always wanted to engage in organization and other various aspects. Knowlaw as an organization has given me this responsibility. Being part of this family has given me the chance to meet and connect with wonderful people here and grow as a person
Anoushka PV
Steering Committee Member
Knowlaw has offered me not just an avenue to voice my thoughts on socio-legal issues that persist in our country and improve upon my writing but also an opportunity to better my managing skills. It has given me a family, my first ever experience of being a part of an organisation, a budding one at that, for that I'll forever be grateful and proud of everything it achieves.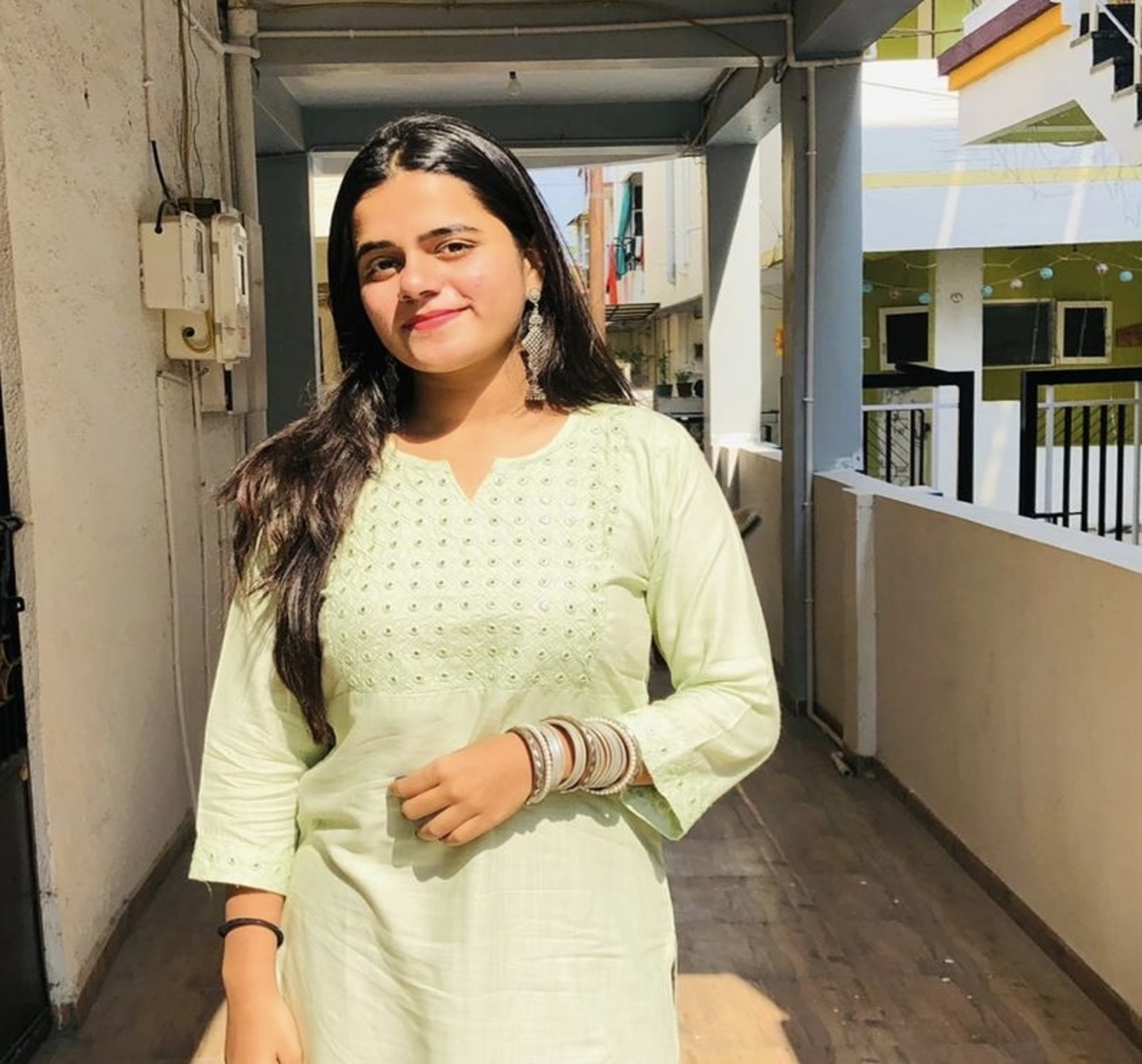 Gatha Patel
Steering Committee Member
I've completed my higher studies and presently I'm a literature student, since childhood I've enjoyed writing and now I continue to create content. I always wanted to be a part of an organization that works for the betterment of society, being an outsider considering law, KnowLaw has always helped me enhance my knowledge and capabilities, the entire organization is super friendly. It is a privilege to be a part of such an amazing and welcoming team.
Ishan Malawade
Steering Committee Member
As a student in 12th grade, I had already decided that Law would not be the career field for me. This did not stop the entire KnowLaw family from embracing me with open arms. Penning my thoughts down has always been my way of expression. However, in this world, the words of youngsters are often considered empty and weightless. With the platform provided by KnowLaw, I wish to let people know how the world appears through the eyes of the new generation.
---
Our Magicians
---
Vishesh Pandey
Content Curator
A 2nd-year student pursuing B.B.A.LL.B. at SRM University, Sonepat. I currently work as a Content Moderator and Curator at KnowLaw. My areas of interest include corporate and constitution, also as a part of my hobby I like to get myself informed on public policy and current affairs and express my opinion on matters I feel strongly about. In this regard, KnowLaw has provided me with the perfect opportunity to further build upon my interests to help the organization achieve its objectives.
Rhythm Sharma
Content & Graphics Curator
I've been taught that 'a little progress each day adds up to big results.' It seems to be true. Being a first-gen law student, I know how hard it is to find the right path in this field. In spite of that, my mentors always backed me up. I appreciate the support and thoroughness of my mentors in KnowLaw that made this version of me. KnowLaw has, without a doubt, made me feel both confident and prepared for upcoming opportunities in life. I feel highly elated to be a part of KnowLaw.