Introducing you to the pillars that KnowLaw stands on. The parts that make KnowLaw whole. The blood, sweat, and tears that go behind making everything that goes about in KnowLaw. Even if one member goes missing things can go out of hand. The team that works hard day and night to make KnowLaw's vision come true and also to make things easier for you, as at the end of the day that is our motive. This team puts in everything so that they could make everything available in one place for all the law aspirants and law students, to unburden you of your extra baggage.
---
Pratik Banerjee
Founder & Publisher
A curious law student yearning to learn something more and something different. Self-directed and energetic with superior performance in both autonomous and collaborative environments. Passionate and committed to giving something back to the community using the knowledge and skills and experiences gathered over the course of life so far.
Aashi Mathur
Publishing Editor & Chief Operating Officer
A Business Administration graduate having great organizational and managerial skills. Though not related to law, KnowLaw still welcomed me with open arms and I have got the best opportunity to hone my organizational skills and management skills. It is an organization that not only cherishes its people but also motivates them to do better every single day.
Shreya Gupta
HR & Coordinator
A 03rd Year B.A.LL.B. Student keen to make a difference in society through knowledge and experiences gained so far. I have gained a lot of confidence whilst working with KnowLaw. I've made such good connections and found a new family that helps you grow and glow all the time. My goal is to make the vision come true that we had seen from the very start. KnowLaw has become a very crucial part of me. It is an honor to be a part of KnowLaw.
Iha Chawla
Networking Associate
A fifth-year law student keen to learn and observe more of Law and promote it further for the well-being of society in the legal and political aspect. KnowLaw provides a platform to guide students and help learners grow and raise their voice against injustice.
Chandraprabha Upadhyay
Editorial Manager
Everyone ain't lucky enough to reach the best resources. And we, at KnowLaw, want to provide others with what we have. I want to serve every deprived person with my knowledge and skills and KnowLaw is my right hand in that. KnowLaw is no less than a family that provided guidance and support at each step.
Vanshika Jain
Public Relation Manager
A dedicated B.A.LL.B. student focused on making society a better place. It's been almost three years that I am a part of the legal fraternity and life never seemed so perfectly pieced before. Being a writer at heart, the law provides me a different perspective to society and its needs and just when I was looking to be a part of something special, KnowLaw came into the picture. With KnowLaw, my desire to be a part of something where I would be able to express myself, piece my thoughts together and make something productive of it seems real and better than I ever expected.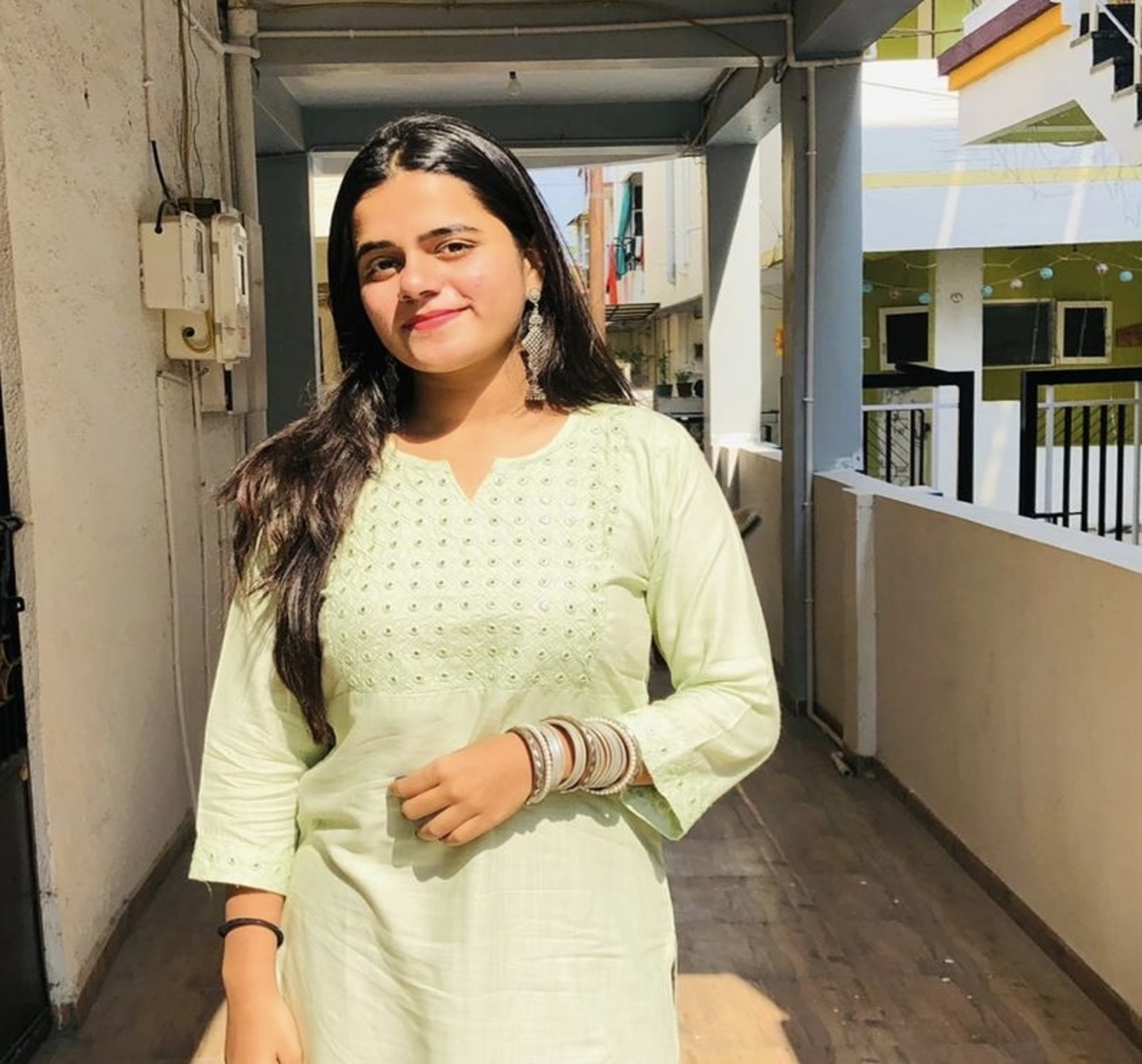 Gatha Patel
Steering Committee Member
I have completed my higher studies and presently I am a literature student, since childhood I've enjoyed writing and now I continue to create content. I always wanted to be a part of an organization that works for the betterment of society, being an outsider considering law, KnowLaw has always helped me enhance my knowledge and capabilities, the entire organization is super friendly. It is a privilege to be a part of such an amazing and welcoming team. I will forever be grateful to be a part of the KnowLaw family.
Nandini Menon
Steering Committee Member
'Somebody has to stand when other people are sitting; somebody has to speak up when other people are quiet.' KnowLaw gives me and many others a platform and an opportunity to voice our opinions and contribute however little we can to the legal fraternity. I am glad to be a part of the KnowLaw Family which has given me nothing but love and fruitful experiences along the way.
Kirat Sahni
Networking Associate
What a privilege it is to be a part of such an amazing team, filled with such amazing people! I look forward to seeing what comes in the future and hope I'm in this life long enough to connect with even a small portion of what's already on offer. I am glad to be a part of this wonderful family.
Shambhavi Mishra
Junior Creative
A law student at Lloyd Law College, Noida with a keen interest in legal journalism. I love creating content. The field of law has always intrigued me and KnowLaw is an exemplary platform for me to enhance my skills and knowledge. This organization will not only make me a person of success but also a person of value. I feel blessed to be part of such a great team. It is an honor for me to be part of this organization.
---
Our Magicians
---
Simran Chauhan
PR Team Member
A fourth-year law student, keen to learn something new, and to learn new nuances of the law and promote it further for the betterment of society. KnowLaw has, by far, been the most appreciative and supportive organization. KnowLaw will help me further to improve and sharpen my skills and help me enhance my knowledge. It's a privilege for me to be a part of such an amazing team.
Sakshi Anand
PR Team Member
It started when I was in my 10th focusing on becoming an engineer. My history teacher once declared in front of the whole class that this girl will be a lawyer one day or better a judge and the drastic change happened. I chose law because it gave me courage, an understanding, a different perspective, moreover a third opinion. I'm really hopeful that KnowLaw will help me widen that perspective, will give me the courage to interact, communicate, innovate and create.