Safeguarding Elder Rights and Dignity in India – A Critical Study
April 6, 2023
Many changes occur in our physical, mental, and social abilities as we age. Age brings a slew of new challenges for the elderly, the majority of which are brought on by changes in their bodies, minds, thinking processes, and lifestyles. For centuries, inheritance has been of utmost importance in India. In our country, elders are compared to God and held in high regard in our traditions, culture, and scriptures. Regrettably, India is one of the countries with very little legislation restricting the elder rights. Even though India has a high procreation rate, the family system is increasingly incapable of meeting the needs of elderly grandparents and parents. Elder exploitation and abuse is a serious issue that needs to be addressed right away.
Legal Provisions with respect to the Maintenance of Parents
Elder Rights in Code of Criminal Procedure
As per Section 125 of the Cr.P.C 1973, parents who turn old must be provided with maintenance. An old parent can apply for maintenance under this section, regardless of their religion. According to the code, if any person with fully competent neglects or denies to maintain his or her parents, who are unable to sustain himself or herself, a Magistrate of the First Class may, upon proof of such denial or refusal, order such person to make a monthly allowance for the maintenance of his or her father or mother, at a fixed rate as the magistrate thinks fit, and to pay the same to such person as the Magistrate may from time to time direct.
Elder Rights in Constitution of India
To serve the interests of the country's most important allies, the elderly, members of the constituent assembly embedded some regulations on this matter under Part IV of the Constitution, i.e. Directive Principles of State Policy. Furthermore, even though it is not mentioned as a Fundamental Right but the judiciary identifies the elder rights as a component of Article 21 of the Constitution of India.
Even though Directive Principles, unlike Fundamental Rights, are not enforceable, it is widely agreed that they must be taken into account when developing state policy.
"Within the limits of its economic capacity and development," Article 41 of the Constitution says, "the State shall make effective provisions for securing the right to work, to education, and public assistance in cases of unemployment, old age, sickness, and disablement, and other cases of undeserved want." It requires the state to provide job opportunities and other forms of assistance to the elderly so they to earn a living and live a respectful and self-sufficient life.
Article 38(1) imposes a duty to strive to improve people's well-being by securing and protecting, as effectively as possible, a social order in which social, economic, and political justice informs all. Institutions that form the backbone of a country's life. The state, in particular, must make every effort to reduce pollution. Inequalities in terms of social status, resources, and opportunities.
The elderly have the right to live a peaceful and dignified life under the constitution's provisions. All of the preceding articles establish a legal right to receive social, economic, and political assistance from the government. These articles, however, fall under the Directive Principles, which means that while they give the state directions to ensure a minimum standard of living for our elderly, they are not enforceable in courts.
Elder Rights in Hindu Adoption and Maintenance Act
The Hindu Adoption and Maintenance Act of 1956 empowers our elderly to seek maintenance from their children. Only Hindus, however, have access to the Act's laws and elder rights. These laws do not apply to non-Hindu citizens of the country. Section 20 of this act deals with the care of children and elderly parents. This section states unequivocally that it is the responsibility of the individual to care for their elderly parents if they are unable to care for themselves. The amount of maintenance to be paid to elderly parents is addressed in Section 23 of this Act.
According to this section, the court has the authority to decide the amount to be paid to the aged parents or to change the amount already agreed upon if the court believes that the original amount offered may not be sufficient for their survival. According to modern codified Hindu laws, caring for elderly parents is not only the son's responsibility; it is also the daughter's responsibility. Maintenance is available to both natural and adoptive parents. Step-parents with their children, on the other hand, are not permitted to seek maintenance under this Act.
Elder Rights in Muslim Law
As long as they have the means, Muslims have the legal right to support their parents. Mulla asserts that a son has the right to support his mother even if her financial situation is "strained" and she is not "infirm." If the son earns nothing, he must also support his father. Adoption is not a concept in Islamic law. As a result, there are no provisions in Muslim law for adoptive parents' maintenance.
Elder Rights in Maintenance and Welfare of Parents and Senior Citizens' Act
The Maintenance and Welfare of Parents and Senior Citizens Act was passed in 2007 to help elderly parents and seniors with financial needs. It assists in meeting their basic needs, adjudication and disposition of matters in their best interests, the establishment and strategic planning of institutions and services, the rights guaranteed and recognized by the constitution, and matters related thereto. It specifies between biological, adoptive, and stepparents.
While claiming maintenance, the age of the parents is irrelevant; moreover, The term "grandparents" in the Act refers to both maternal and paternal grandparents. A senior citizen is an Indian citizen who is 60 years of age or older, according to the Act. It also defines children as a son, daughter, grandson, and granddaughter who are not minors and includes provisions for food, clothing, residence, medical attendance, and treatment; senior citizens as to any Indian citizen who is 60 years or older.
What is the Government doing?
National Policy for Older People
The National Policy for Older Persons was established in 1999 in response to the rising number and proportion of older people, as well as their poor social, economic, and physical well-being. Industrialization, urbanization, migration, and modernization have all accompanied the demographic transition process and resulted in a shifting of values that challenge traditional values regarding elderly housing within households.
Nowadays, the increasing number and proportion of older people, as well as their 's endangered in terms of general social, economic, and physical well-being, India established the National Policy for Older Persons in 1999. The socioeconomic transition process has been accompanied by industrial development, increasing urbanization, the movement of people, and globalization, which has resulted in changing belief systems that challenge traditional values regarding elderly housing within households.
Scheme of Integrated Programme for Older Persons
Since 1992, the Integrated Program for Older Persons has been a government-run program. The primary goal of this policy is to improve the standard of living for senior citizens. This is accomplished by providing them with a wide range of basic needs, including food, shelter, medical care, and even recreational opportunities. The Government of India supports various NGOs, Panchayati Raj Institutions, and local bodies in their formation and management. The Ministry of Social Justice and Empowerment is in charge of this program.
Indira Gandhi National Age Pension Scheme
The Ministry of Rural Development of India launched the Indira Gandhi National Old Age Pension Scheme as part of the National Social Assistance Programme. It is also known as the National Old Age Pension Scheme. The goal of the old-age pension scheme is to provide social security to eligible beneficiaries.
Case Laws pertaining to Maintenance of the Elderly
In Santosh Surendra Patil v. Surendra Narasgopnda Patil, The litigating parties in the case were parents and their sons. The respondent was the son of the Petitioners and was appealing against an order of vacation of the residential premises owned and constructed by the Petitioners. The court went on to discuss the need for the enactment of the Maintenance and Welfare of Parents and Senior Citizens Act, 2007. The moral duty to take care of one's parents was crystallized as a legal responsibility under this Act. The State also takes it upon itself the guardianship of Senior Citizens and old infirm parents. The eviction order was upheld by the court as such an order is permissible under Sec. 23 of the Act of 2007.
In Narayanarao Ramachandra Pant v. Ramabai, the privy council identified the right to maintenance of the deceased's old widow at the outset, despite the fact that no such provision was made by the testator, and also passed the decree which reinstated the old mother in her husband's property. The Hindu Adoption and Maintenance Act of 1956 was then passed in 1956.
According to Section 20(1) of the act, every Hindu son or daughter is obligated to support an aged or infirm parent. If a parent is unable to support themselves, they are entitled to maintenance. The amount is determined by the court after considering the parties' position and status.
In Ramesh v. Ishwar Devi, the Punjab and Haryana High Court held, "it is often seen that after receiving the property from their parents, the children abandon them. In such a situation, Section 23 of the Maintenance and Welfare of Parents and Senior Citizens Act, 2007 is a deterrent to this and hence is beneficial for the elderly old aged people who are incapable of taking care of themselves in their last phase of life." According to recent trends, courts have been interpreting section 23(1) in a way that keeps the interest of senior citizens in mind in deciding the validity of gift deeds regarding the transfer of property from a senior citizen to their children.
People's Union of Civil Liberties v. Union of India, As part of interim measures, several directions were given by the Court regarding several schemes. Specifically, in regard to older persons, the following order was made; The States were directed to identify the beneficiaries and state payments under the National Old Age Pension Scheme. Such payments were to be made promptly by the 7th of each month.
Conclusion
In reality, it appears that very little is being done to address the problems and challenges that senior citizens encounter. The debate over the need for leave provisions for those caring for elderly parents or grandparents brings to light the hardships of India's elderly, who have become a deprived section of society over time. Senior citizens in India face a slew of challenges, including abandonment, inadequate physical and mental health care and support, a lack of understanding of old age issues, a lack of social security, poorly functioning old age homes, and a lack of care facilities. We also need to review our mindset about senior citizens as a burden on us. We need to enact laws and precedents that will not only help them live a peaceful and comfortable lifestyle but will also allow us to benefit from their experience and knowledge in certain areas.
Submitted by Riya Makkar.
You May Also Like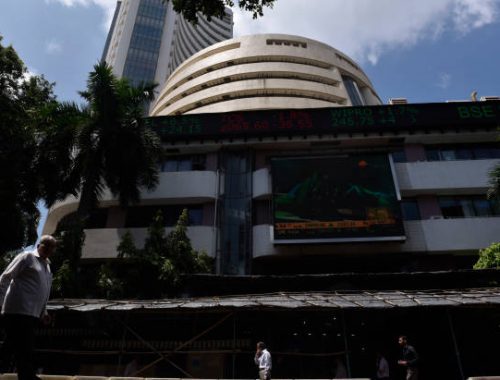 May 23, 2020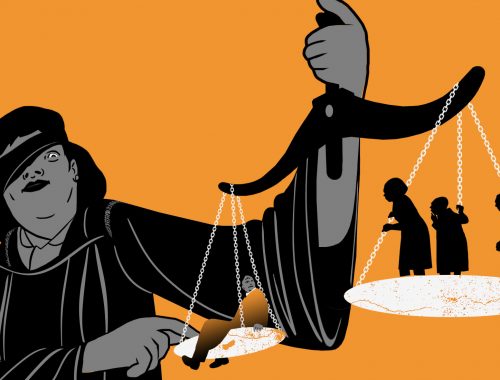 February 7, 2022