The Body Business – The Odious Face of Prostitution, Slavery and Human Trafficking
February 21, 2023
Prostitution is the act of selling one's body for money. It is a type of practice that entails money in exchange for sexual participation. Because of its profit motive, it is frequently referred to as commercial sex. Prostitution is not a new type of business practice in today's society. It is one of the oldest occupations, dating back to the time of the Bible. Prostitution is a vocation that is practiced by men, women, and even children of all ages. However, the majority of them are driven into the new trade because they are unwilling. It's a multibillion-dollar industry with annual revenues of up to $100 billion.
Prostitution laws vary from country to country and area to region; nonetheless, many people now believe that it should be legalized because it is an expression of women's choice, gender equality, and social mores. Many detractors, on the other hand, believe that it is the most common type of violence against women and children.
Statistics
Prostitution is frequently cited as being incompatible with the Universal Declaration of Human Rights (1948), which guarantees everyone the right to life, liberty, and security. Prostitution involves a life of pain, cruelty, and degrading treatment, which is often seen as contradicting the core principle of the freedom to live with dignity. In the United Nations Convention for the Suppression of the Traffic in Persons and the Exploitation of the Prostitution of Others, the concept of prostitution has been described as the accompanying evil of trafficking in persons for the purpose of prostitution are incompatible with the dignity and worth of the human person (1949).
According to research, there are around 42 million prostitutes in the world, out of which 80% are female. The United Nations has made its position on prostitution plain through its many agendas, committees, and statements. Despite the fact that human trafficking is illegal in India, it remains a huge problem. People are unlawfully transported through India for commercial sexual exploitation and forced/bonded labor on a regular basis. According to some estimates, millions of Indians are subjected to forced and bonded labor.
According to a report by the Free a Girl Foundation, 700-800 minors are trapped in Nagpur's red light district. According to a Reuters report, 16 million women and girls in India are victims of sex trafficking out of an estimated 20 million commercial prostitutes. No woman, kid, or adult is safe in a country like India, where trafficking rates are so diverse and rapidly increasing. When it comes to our country's progress and wealth, poverty has always been a grey issue. The country's illiteracy rate is high due to the country's big population living on the edge of poverty, usually below the poverty line.
As a result, these individuals must work extremely hard in order to find work, which is typically that of a laborer. This job pays less and requires a lot of effort, yet it is the only employment open to them due to their lack of understanding of better-paying jobs. As human trafficking has spread to its roots and evolved into a difficult-to-cure crime, the prostitution racket has expanded alongside it. It is fair to say that prostitution is closely linked to human trafficking. To eradicate human trafficking from the world, it is critical that the issue be investigated at its source. People are transported across national borders as part of human trafficking.
Economic, Health, and Legal Issues relating to Prostitution and Trafficking
Prostitutes have also been demonstrated to suffer from psychological damage in addition to physical problems. This is due to particular experiences kids may encounter, as well as the repetition of the same. Due to particular situations, they frequently experience feelings of "poor self-worth, humiliation, and guilt." This has a negative impact on their personal connections as well as their children's future relationships.
Furthermore, because the activity is illegal in many jurisdictions, its vast revenue is not taxed, resulting in the state losing hundreds of millions of dollars in untaxed revenues.
The ambiguity surrounding the consent of the sex worker is at the heart of the legal concerns regarding prostitution. It might be difficult to tell whether someone has been trafficked or is working on a voluntary basis. Furthermore, studies show that the majority of sex workers are occasionally subjected to traumatic violent situations. They do not have recourse to legal remedies in this situation because they are terrified of being stigmatized or arrested.
The Consequences of Prostitution Legalization
In relation to the 'sex work' industry, legalization or regulation is an essential paradigm. This concept assumes that the sex labor industry has always existed and will continue to exist in the future. As a result, rather than prohibiting or criminalizing it, it must be governed and regulated in accordance with state laws.
This might include requiring brothel houses to register and taxing their profits. More crucially, requiring prostitutes to register with municipal authorities after undergoing a medical examination for venereal diseases and receiving clearance to work. The authorities shall only register the applicant after verifying his or her age and medical examination findings.
They must designate the locations in which they work, and they must only operate in those regions with authorized authorization. An unregistered prostitute might be held accountable if they are detected working. Furthermore, some of the other advantages of legalization could include effective legal retribution for cases of rape/sexual assault, as well as the legal status of children born into prostitution.
International Situation
In France, the moral police, sometimes known as the police des moeurs, is in charge of this. These are plainclothes police officers who patrol the designated locations or red light zones where these activities are allowed. They make certain that everything is in order and that the rules are followed. Other European countries, such as Germany and Austria, have adopted this concept.
According to the findings of this investigation, the scale theory appears to be more powerful than the substitution theory. As a result, locations, where prostitution is legalized, see a higher inflow of trafficking sex workers. Furthermore, if prostitution is allowed, it will be incredibly difficult for law enforcement to distinguish between trafficking and consenting prostitutes. This will be difficult in terms of making rescues and providing assistance to trafficking victims, especially when employees in this profession are frightened of being prosecuted if they identify themselves in front of law enforcement officers.
There is no conclusive data on human trafficking or prostitution because both are considered illegal in most nations. As a result, the individuals engaging in these activities stay anonymous, and little accurate information is available in the public domain.
However, a study undertaken in 2012 by a group of experts from the United Kingdom, Germany, and Switzerland looked into the influence of legalizing prostitution on the inflow of trafficking in different countries. Legalizing prostitution, according to the scaling hypothesis, will grow the market for prostitutes, leading to a rise in trafficking. The substitution theory, on the other hand, predicted that once prostitution became legal, the demand for trafficking prostitutes would be replaced by a demand for legal prostitutes.
People in developing countries are more likely than their counterparts in developing countries to be victims of drug trafficking, according to the United Nations Convention on Drugs and Crime (UNODC). They are subsequently trafficked to other developed countries, particularly Europe, as sex slaves. Because of the lack of education in undeveloped countries, as well as the poor economic circumstances, traffickers prey on victims by making false promises of a better life. In many cases, these countries lack the necessary anti-trafficking legislation, requiring the criminals to be charged under a different charge.
Prostitution and Human Trafficking Legislation currently in effect
Prostitution is defined as the "misuse or sexual exploitation of anyone for business objectives" in Section 2(f) of the Immoral Traffic Prevention Act. Private prostitution is lawful under the legislation, but any third-party involvement, such as pimping or organized brothels, is prohibited. In addition, soliciting clients in public is illegal. Furthermore, prostitution is prohibited within 200 meters of public activity. Furthermore, if someone owns or allows someone else to use their property for prostitution, they may be held accountable.
In addition, Sections 372 and 373 of the Indian Penal Code, 1860, address child prostitution charges. Other trafficking-related offenses include importing a female from another country for sex under Section 366B, exploiting a trafficked person under Section 370A, and procuring a juvenile girl under Section 366A.
The Protection of Children from Sexual Offenses Act, passed in 2012, is focused on protecting minors from prostitution. According to this law, anyone found guilty of engaging in penetrative sexual assault on a child under the age of 16 will be sentenced to at least 20 years in jail, with the possibility of a life sentence.
Conclusion
Taking into account the numerous newspapers, writings, and figures, it would not be incorrect to conclude that human trafficking is one of the country's most deeply established problems. It would be incorrect to claim that the relevant governments have not investigated the situation and developed new laws and policies. Despite the establishment of such laws and procedures, the country's human trafficking rates continue to rise with each passing year. India is a country where more than half of the population lives in poverty, putting them at risk of slipping into such traps. If the country's poverty is addressed, the rate of people trafficking will drop dramatically. There is still a long way to go for the country.
Slavery, prostitution, and human trafficking are just a handful of the most widespread forms of egregious human rights violations that occur around the world. They are the seeds of the world's most dangerous problems, which are so widespread that they defy global organizations. These types of crimes are not limited to one religion, ethnicity, community, or country; they occur all over the world, and they usually operate like well-organized businesses with links in numerous countries. As a result, the entire globe must come together and put their differences aside to ensure that these activities are stopped in their tracks.
You May Also Like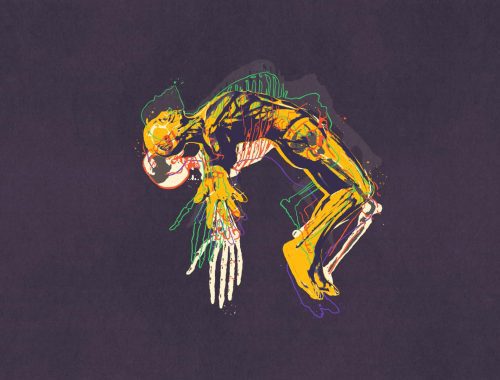 May 28, 2021
November 18, 2020