Sexual Autonomy and Abortion Laws – A Clash between Right over Womb and Right to Life on an Unborn
September 23, 2022
Section 312 of the Indian Penal Code (IPC) prohibits an induced act of miscarriage (abortion) because of India's colonial history and Great Britain's act forbidding abortions between 1869 and 1967. However, things altered dramatically after independence. To control its growing population, India implemented a family planning program in 1952. The Central Planning Commission appointed a committee in 1964, led by Maharashtra's Health Minister, Shri Shantilal Shah, to look into the need for amendments to the IPC and other essential laws to deal with pregnancies that were terminated for medical reasons. 
The History of Abortion Laws
In 1966, the committee issued a report recommending that Section 312 of the IPC be repealed and that a separate law be enacted to deal with the termination of pregnancies. They used changes in the UK's abortion regulations to argue that India's abortion restrictions should be altered as well. As a result, the Medical Termination of Pregnancy (MTP) Act, 1971, was enacted as an exclusive abortion-related law.
The Act adheres to strict restrictions in order to enable abortions. For example, only registered medical practitioners who have been approved under Section 2 (h) of the Indian Medical Council Act, 1956, can perform induced miscarriage. It only authorizes gynecologists or obstetric professionals to perform abortions. Pregnancies can be terminated in the first three months of pregnancy with the consent of only one qualified medical professional. However, if the pregnancy has lasted more than five months, the permission of at least two medical professionals is required.
If the 5-month period has elapsed, the abortion is authorized on the following grounds under Section 3 of the MTP Act: progeny conceived as a result of sexual harassment, the infant suffering from any impairment identified before birth, the mother's life is in danger, and so on. The MTP Act also permits induced miscarriage of pregnancies in minors under the age of 18 with the approval of their parent(s) or legally appointed guardian(s). Induced miscarriage requires the approval of the parent(s) or legally appointed guardian(s) in the event of people of unsound mind. Over time, the MTP Act has been supplemented by a number of rules and regulations.
For example, in 2003, the Union government issued the "MTP Regulations," which must be implemented in all centrally controlled areas and Union Territories (UTs). All Registered Medical Practitioners (RMPs) must keep abortion records and send them to the Chief Medical Officer (CMO), according to the aforementioned rules. The government requested that states follow suit and enact similar legislation to restrict abortion operations.
The Comprehensive Abortion Care (CAC) Training and Service Delivery Guidelines, 2010, were also created by the union government and were revised in 2014. Its goal is to educate medical professionals and personnel on how to prevent women from dying as a result of unprescribed induced miscarriage procedures. The Pre-Conception and Pre-Natal Diagnostic Techniques (Prohibition of Sex Selection) (PCPNDT) Act of 1994 has also been used to enhance abortion laws and regulations in order to guarantee that girl child fatalities caused by illegally induced miscarriages are investigated and avoided in the future.
Issues with India's Abortion Laws and Suggestions for Reform
While Indian abortion legislation is new in its goals and purpose, it is plagued by procedural and legal obstacles that make implementation difficult and result in unfavorable outcomes, as discussed below-
Overpriced Abortion Medications
A baby can be aborted in one of two ways: surgically or with the use of drugs. For the termination of an unborn fetus, these drugs are taken orally or through the vaginal canal. Due to cost and other health-related concerns, many women choose oral medications prescribed by specialists. These doctors frequently charge high costs for birth control pills, taking advantage of a woman's ignorance and vulnerability. In an attempt to assure birth control, the MTP Act grants doctors broad rights, which are often abused by doctors to line their pockets.
Misuse of the PCPNDT Act
The PCPNDT Act prohibits sex-selective pregnancy termination. This was owing to the misuse of sonography and other contemporary technologies to discern the gender of an unborn child and, in the event of a female child, to terminate it early. Recently, law enforcement authorities have erroneously utilized the PCPNDT Act to criminalize all abortions, believing that by doing so, they will be able to preserve female newborns who are routinely killed at birth. Doctors are also hesitant to perform abortions because of the risk of being punished under the PCPNDT Act, which imposes hefty penalties on violators. The "difference" between PCPNDT and the MTP Act appears to be fabricated. The PCPNDT prohibits any medical procedure that aims to identify an unborn child's gender.
If any individual(s) act on such a gender determination of an unborn child and terminate the pregnancy because the child's gender was female, the guilty individual(s), as well as the doctor and other medical experts involved, will be prosecuted. The MTP Act, on the other hand, provides for the induced miscarriage of unborn children, whether male or female, for a variety of reasons, including rape-caused pregnancy, the mother's life being in danger, the kid being disabled, and so on. The MTP Act's goal is vastly different from the PCPNDT Act's. While the former assists in actual abortion instances, the latter strives to prevent sex determination and sex-selective abortion. The MTP Act prohibits a child's sex determination. As a result, it is critical for law enforcement authorities to comprehend the intent of both laws and to implement them appropriately.
The contradiction between POCSO and MTP
The MTP Act permits teenagers to terminate pregnancies with their legal guardians' approval. This is done to maintain anonymity and speed up the pregnancy termination procedure so that the youngster does not suffer any health concerns. The POCSO Act, on the other hand, makes it a legal requirement for doctors who perform minor pregnancy terminations to report such cases to law enforcement authorities. If the doctor fails to notify this and continues with the abortion, he or she will face legal consequences. As a result, minors prefer to see quacks or other medical service providers who may perform abortions in a dangerous way rather than certified doctors. This defines the aim of the MTP Act, which is to safeguard the identities of women who are having an induced miscarriage.
In India, the situation is considerably worse, since almost half of all brides are minors, who may not have access to the best legal resources to end a teenage pregnancy or may be forced to risk their lives and limbs by undergoing a risky procedure. As a result, it is necessary to investigate and resolve the conflict between the MTP Act and the POCSO Act, as it is placing the lives of many young women in jeopardy. India is a signatory to the United Nations Convention on the Rights of the Child (CRC), a legal document established in 1992 to protect children's rights. Children should not be permitted to participate in any sexual conduct that is not intentional or natural, according to the CRC. This was intended to safeguard youngsters from sexual predators and rackets.
However, the CRC did not advocate that children's sexual autonomy be fully curbed. Its sole purpose was to safeguard minors from sexual exploitation. The Justice Verma Committee noted this in its final report on modifying India's criminal justice system to cope with rapes in 2012. To address POCSO's restrictions prohibiting any consensual sexual conduct with minors, they referenced Article 34 of the CRC. As a result, urgent modifications to the POCSO Act are required in order to enable consensual sexual activity among minors with an acceptable level of secrecy in order to terminate teenage pregnancies with the least amount of legal resistance feasible.
Inadequacy of Doctors to meet Country's impending Abortion needs
India does not have enough certified and educated medical practitioners to meet the country's impending abortion needs. As a result, pregnant women are opting for risky abortion procedures, which result in around 4000 fatalities each year. AYUSH practitioners and auxiliary nurses can be taught to advise pregnant women seeking abortions on oral and vaginal medications. This would help reduce the number of women who die as a result of improper abortion procedures while also allowing many more women to get competent medical care. This measure, as proposed in the 2014 MTP amendment bill, would have been nothing short of revolutionary. This law, however, was not passed owing to political and administrative concerns.
Clash with Disability Rights Movement
MTP enables abortion up to 20 weeks, which clashes with the disability rights movement. It's worth noting that the MTP Act was introduced in the 1970s. These days, technology has advanced tremendously. Not only may problems in pregnant women be detected late in the pregnancy, but the abortion procedure has also become much more efficient and safer, even late in the pregnancy. However, because the MTP Act does not take these technical improvements into account, the law's execution has been shaky at best. In a 2008 case, a mother petitioned the Bombay high court to terminate her 20-week-old fetus, whose heart defect was discovered late in the pregnancy, but the court declined their plea owing to the 20-week time standard, citing the MTP Act's obsolescence as well as technological advancements.
Similarly, the Calcutta High Court did something quite different in a 2017 decision, permitting a 25-week-old pregnancy to be terminated for identical reasons. As a result, the court's implementation of the law has not been consistent. This demonstrates the necessity to investigate both the legislation and its application, as well as make needed course corrections.
However, a fundamental concern that arises is whether the MTP Act is incompatible with India's disability rights movement. The above-mentioned case from 2008 concerns a predicament encountered by Nikita Mehta. She discovered a cardiac abnormality in her 20-week-old fetus that could not have been diagnosed otherwise. The flaw was irreversible. Allowing large-scale abortions of babies with incurable deformities is opposed on the grounds that it violates the rights of such special-needs children. Article 21 of the constitution guarantees everyone the right to a dignified and respectable life.
However, as many parents have stated, taking care of specially-abled children in a nation like India is challenging owing to financial restrictions and societal pressure. India has never been seen as a disability-friendly country. There is an obvious dearth of financial and infrastructure resources to properly care for the differently abled. Many scientists and researchers have been unable to determine whether or not a fetus is a living thing. They haven't been able to figure out if and when a fetus begins to acquire emotional and cognitive skills in the same way as other -humans do. As a result, until more state assistance is available, abortion of differently abled fetuses with terminal illnesses may be permitted on a case-by-case basis, depending on the severity of the handicap and the parent's capacity to cope.
The Legal System is clogged and slow
There have been times when the judiciary has been judged inadequate in its reaction to abortion petitions in the past. For example, in one case, an HIV-positive woman had to deliver a baby because the judiciary took too long to process her appeal. As a result, the 20 weeks were missed, and forced miscarriage put both mother and child in danger. As a result, the legal system must get its act together. In the case of abortion petitions, the whole hearing process should be expedited in order to accommodate the 20 weeks required for a safe and legally allowed abortion in India. A special bench might be formed to expedite such proceedings.
Need for major Policy Change
India's abortion laws and practices are outdated and need considerable policy changes. They are intended to curb population growth and protect women's rights, yet they are riddled with flaws and prohibitions. Abortions are not a guaranteed right, although they can be obtained in certain circumstances, such as when a child has a physical or psychological handicap, when a pregnancy is the consequence of rape when teens become pregnant, and so on. This results in several unnecessary limitations on women, which must be removed. The Act must become more facilitative rather than restrictive.
Conclusion
In conclusion, while India's abortion laws are intended to assist the emancipation of its women, their implementation and substantive parts are riddled with errors. It is necessary to revise the MTP Act in order to bring it up to speed with contemporary technology and medical practices. There is also a need to alter the POCSO Act to remove the conflict with the MTP Act. The medical and legal infrastructure in India also needs to be improved. As a result, it is imperative that the government and civil society work together to strengthen the substantive and implementational aspects of India's abortion laws and policies.
You May Also Like
July 19, 2020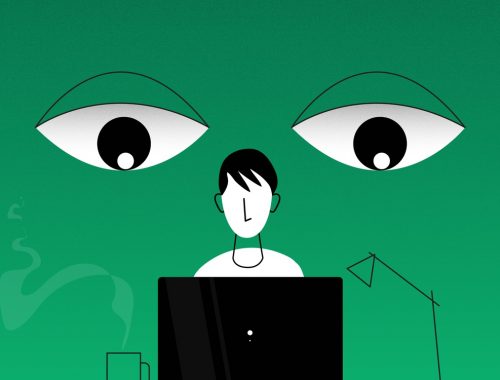 September 26, 2021