Right of Prisoners to have Conjugal Relations and Family – The need for Compensatory Laws
August 20, 2022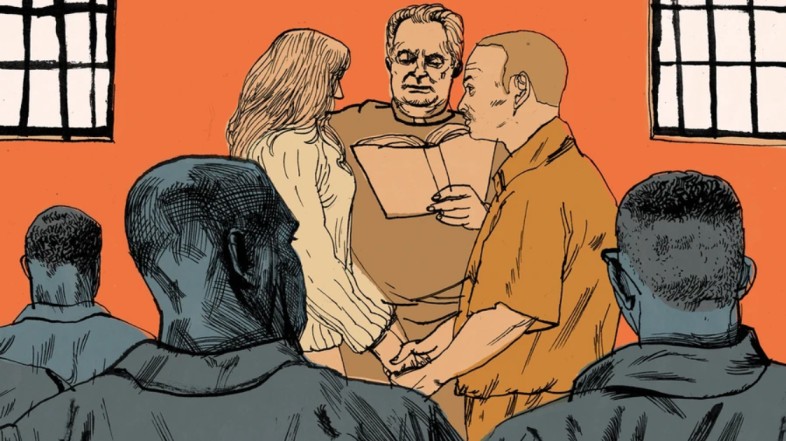 After a long, hard day every one of us is relieved at the thought of going home and spending the rest of the day peacefully with our family or when we are away from our family for a long time, eagerly waiting for the holidays to arrive, so we can meet them. But, in the case of prisoners, they don't get to do or have such things. Their family meetings are often not proper, and they don't get a conducive environment to meet and discuss their issues.
This disadvantage, when seen from a retributive point of view, is seen as a part of their punishment or the harm that they need to suffer for committing the offense. This view, recently, has been subjected to criticisms and changes with several newly emerging theories of punishment like reformation of the individual and their integration into the society as a new person, discarding and mending their old ways. So, there are conflicting views on whether or not prisoners must be allowed conjugal and family visits, and the article seeks to understand and determine the need for a law governing this highly contested issue. What are the conjugal rights it also talks about whether the people imprisoned are entitled to conjugal rights?
What is meant by conjugal rights?
Conjugal rights are rights created by marriage, i.e. right of the husband or the wife to the society of the other spouse. The law recognizes these rights— both in personal laws dealing with marriage, divorce, etc, and in criminal law requiring payment of maintenance and alimony to a spouse. A conjugal visit is a scheduled visit where an inmate is allowed to spend time with their legal spouse. The duration of the visit may stretch from several hours to several days wherein the meeting parties may engage sexually.
Are the Prisoners entitled to conjugal rights?
The prisoners are sentenced differently according to the gravity or seriousness of the offense they commit. Also depending upon it, some leniencies like lighter jobs, reduction of solitary confinement, reduced fines, etc., are given to them. Similarly, when they exhibit good behavior for a period of time, their prison sentence is reduced and they are released earlier or released on parole. These leniencies are found in the law. But the right to have conjugal relations is not supported by any law.
Sub-section (25) of section 59 of the Prisons Act, 1894, the current basic law for the management of prisons in the country provides for the framing of rules for the appointment and guidance of visitors of prisoners by the states. But there are no distinct rules supporting conjugal rights in any state-framed visitation rules. However, there are a few instances where a break from prison sentence was granted citing conjugal rights as a reason under Rule 20 of Tamil Nadu Suspension of Sentence Rules, 1982. These rules provide temporary leave for prisoners under certain 'extraordinary circumstances.'
In the case of Maharaja vs State of Tamil Nadu and Ors., the wife of a life convict petitioned the High Court of Madras under the above rules citing extraordinary circumstances to grant temporary leave for her husband to assist her in the infertility treatment. The court held that the right to conjugal visit is within the ambit of the right to life of prisoners and granted the leave. But the reason must be an important one.
One cannot ask for conjugal rights for its own sake, there have to be valid reasons like procreation, etc. In the currently followed Mulaqat system, inmates and their families meet for 20 minutes in noisy and crowded rooms, reducing the possibility of any emotional gain. Visitation purely for purposes of conjugal society is not found anywhere in India. With the new trend of allowing conjugal visitation to prisons in several foreign countries, the trend is emerging in India too with a few in favor of it.
Is conjugal and family relations a fundamental right of Prisoners?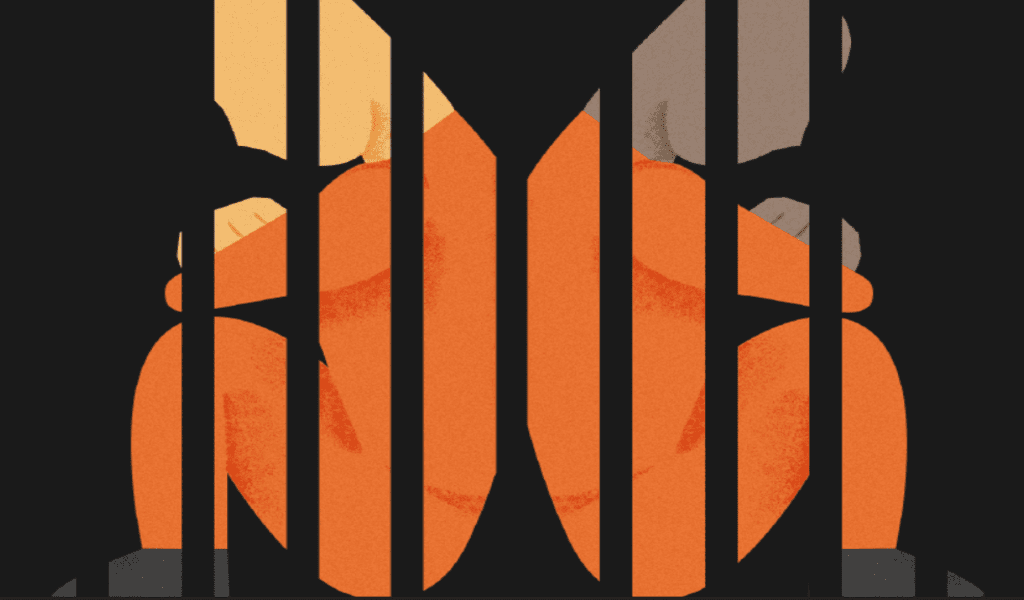 Countries like Canada, Germany, Russia, Spain, Belgium, and Saudi Arabia have allowed conjugal visits, and the US, Brazil, and Israel even allow same-sex conjugal visits. With the worldwide recognition of prisoner's rights and framing of international rules like the Nelson Mandela rules, convention against torture, etc., that vouch for certain basic rights and amenities in terms of the right to life and the inherent dignity in every person, rights against torture, right to have basic health services, etc. Family relations and visitation rights have also joined this list, as many are claiming it to be a fundamental right.
In India, the Sunil Batra vs Delhi Administration case was held by Justice Iyer that "Visit to prisoners by family and friends are solace in isolation: and only a dehumanized system can derive vicarious delight in depriving prison inmates of this humane amenity. Subject, of course, to search and discipline and other security criteria, the right to society of fellow men, parents, and other​ family members cannot be denied in the light of Article 19 of the Constitution of India and its sweep.,"
In the Jasvir Singh v. State of Punjab case, the couple was convicted of murder and was awarded the death sentence. The couple petitioned the court seeking enforcement of their conjugal rights for procreation. The primary question, in this case, was whether or not the right to conjugality and procreation is a part of the right to life. The Punjab and Haryana high court held that this right to conjugality is available to prisoners also under Article 21, subject to restrictions.
It held that only those rights ancillary to incarceration will not be available to prisoners and the right to conjugality (for procreation) has no relation to incarceration. A Jails Reforms Committee was ordered to be formed for suggesting methods to implement it.
Recently the Madras HC dealt with the question of whether the conjugal rights of prisoners are a fundamental right. In this case, the petitioner sought temporary leave for having conjugal relations with his wife for procreation. The court granted a two-week leave for it. Again, the petitioner sought a 6-week leave and it was rejected by the court.
The case was referred to a larger bench that dealt with the question of whether such leave can be granted under Tamil Nadu Suspension of Sentence Rules, 1982 though it didn't expressly provide for it. The court held that the emergency leave cannot be claimed as a right for conjugality without an exceptional reason. This demarcation is necessary as the curtailment of some rights of a prisoner on account of his conviction to the extent indicated above does not offend Article 21 of the Constitution of India.
Does denial of a Prisoner's Right to Conjugality violate the Spouse's Right to have Conjugal Relations?
In the above case, the denial of a spouse's right was also considered. The court held that denying prisoners to have conjugal rights is a denial of the fundamental rights of their spouses under Article 21. When a person in a family is convicted, there are several problems that the family goes through in the form of financial troubles, social isolation and loss of respect, etc., adding to that, dissatisfaction with sexual desires affects the mental balance and health of the spouse leading to adultery and other immoral practices finally disintegrating the value system of the family and society. Thus, denying the prisoner a privilege simultaneously denies the spouse their right.
Is there a need for a Compensatory Law?
In the US, it is not only based on sexual unions as many conjugal visits involve children and other loved ones due to which these visits are officially called Extended Family Visits or, in New York, the Family Reunion Program. Similarly, Canada has an extensive correctional system that allows inmates to spend up to 72 hours every two months with their families under the Private Family Visits (PFVs) program. The goal of this system is to go beyond punishments and help them realize that they have a family and a bright future.
Saudi Arabia allows a once-a-month visit; but if one has multiple wives, he gets once per month per wife and the travel expenses are borne by the state itself which is not the case in the above countries. According to a 1982 study of New York's prison population, prisoners who had extended family visits were almost 70% less likely than other prisoners to wind up back in prison within three years. Thus, the prevention of recidivism is one of the main reasons for advocating this right.
In Canada, an interesting case of a prisoner Lee Chapelle who spent 15 years of his life in prison, with the help of the correctional system was able to marry and procreate a child while serving his prison sentence itself. The system helped him to exhibit good behavior and get ahead in life. He now runs a Prison Consulting service company.
There are increasing instances of homosexuality and related crimes due to a lack of sexual satisfaction among inmates. In a study conducted by S.P. Srivastava in the Central Jail Bareilly, UP, it was found that nearly 10 to 15 percent of inmates are situational or habitual homosexuals. When confronted, many cited the absence of conjugality as the reason for such deviation. It was also found that the prisoners in order to satisfy their desires, often approached the younger inmates who are highly vulnerable to seduction. Such unprotected homosexual activities lead to an increase in HIV-AIDS cases creating a health and sanitation crisis in prisons.
Previously, it was believed that a person cannot be reformed, or the only way to do it is through harsh punishment. Recently, there are several instances where reformation through lighter measures that approach to solve the issues that motivated the individual to commit the offense combined with rehabilitators aspects have been successful. Frequent family or conjugal visitation can act as a catalyst in this process helping inmates to realize their responsibilities and hope for a happy life.
Criticism- The critics mainly argue that allowing such visits destroys the very purpose of punishment thus enabling the prisoners to lead a comfortable life where they get food, shelter, etc, doing unskilled or semi-skilled jobs within the prisons. Next, they also cite the lack of administrative capacity to create the facilities for allowing such conjugal visits in prisons. The jails are understaffed, poorly kept, and overcrowded. They produce alternate mechanisms like parole and furlough as sufficient for maintaining family and social ties.
Conclusion
It can be concluded saying that, when we say he deserves that punishment for what he has done, we fail to acknowledge that by only punishing him, we as a society do not gain anything from it, rather we lose. Most of the time, neither does the convict feel responsible for his actions nor is he prevented from doing the same in the future. But when we deny the right of conjugality to prisoners, there are varying effects on society.
This denial becomes the root causes of many moral wrongs like adultery, etc, and offenses like prison rape, child abuse in the families of offenders, high risk of their children becoming an offender due to family circumstances, etc. All of these side effects may be prevented through a family and conjugal visitation program formed by the government.
Thus, an amendment of the existing law or forming of new prison laws is necessary and a revival of the old forms of Kacchi and Pakki Mulaqat (one-to-one meetings of spouses, and family members) system of the colonial era in some new form is required. Though it may not be possible with the existing level of infrastructure, it must be improved to cater to the evolving nature of fundamental and human rights.
You May Also Like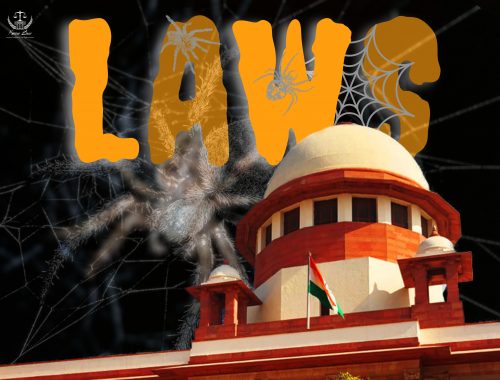 January 8, 2021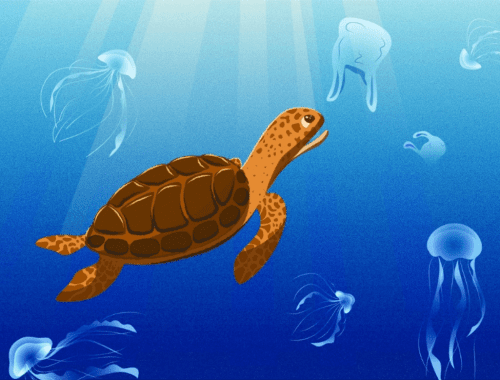 January 24, 2022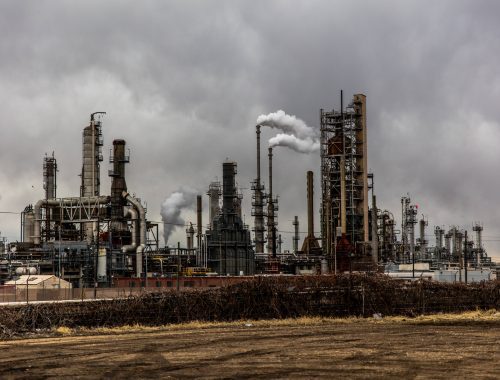 May 5, 2020