Aging behind Bars – A Critical Analysis into the Anathema of Life Imprisonment
July 15, 2022
Prisons worldwide are dealing with issues related to an aging population of inmates. Because of the increased demand for public safety, lengthier sentences, and the incarceration of a more significant number of adults, this trend will continue. According to research, the physical and mental health of inmates in general, and older prisoners in particular, is worse than the general population. Detainees are said to age more quickly than adults in the community. However, little is known about the real healthcare circumstances of older convicts, as well as the ethical issues that come with them. One of the three basic components of the criminal justice system is imprisonment institutions.
In recent years, there has been a significant shift in the public attitude toward inmates. Prisons are no longer viewed solely as sites of punishment. They are increasingly seen as reformatories, and more emphasis is being placed on improving imprisonment conditions so that inmates develop a positive attitude toward life and society. The ultimate goal is to reintegrate inmates into society once they have been released from prison. At the national level, a complete database on all elements of these institutions has been built, which has proven to be extremely useful to prison officials in organizing various operations related to prison management. Convicts, Undertrials, and Detenues are the three types of inmates at various prisons. At the end of 2013, the percentage share of Convicts, Undertrials, and Detenues inmates aged 50 and up was 17.8%, 11%, and 11%, respectively.
Elderly Inmates in Prisons
As elderly inmates are such a burden on state and correctional expenditures, it may be prudent for states to reconsider the sentencing legislation and correctional procedures that have resulted in the national greying of prison populations. In American prisons and jails, the number of sick persons detained has increased in lockstep with the number of aged convicts. In a developed country like the United States, more than 33% of inmates in imprisonment, 44% in state prison, and 39% in federal prison report a sickness that is more serious than a cold or the flu at this time (Maruschak, 2008). According to a survey of state and federal prison inmates conducted by the Bureau of Justice Statistics, arthritis and hypertension were the two most common medical issues among convicts. In prisons, as in imprisonment, women and elderly inmates report higher medical difficulties than other convicts.
The degree of medical care supplied to such offenders varies by jurisdiction, with some larger counties and states, as well as the federal Bureau of Prisons, providing better care than others. According to 2004 research, over 70% of state and 76 percent of federal prison inmates with medical difficulties saw a medical practitioner in the prison about their ailment, and more than 80% received a medical exam since their entrance (Maruschak, 2008). Even in countries that can afford and do offer adequate medical care, it is frequently insufficient. There is little preventive medical treatment available, and the most common reaction to concerns is medicine. Most larger jails contain a section dedicated to convicts who have medical issues.
Buildings or entire institutions dedicated to inmates with medical problems are common in larger jails or imprisonment systems. Staffing of such sectors, buildings, or institutions varies by jurisdiction, as well as the capacity and desire to pay a premium price for qualified personnel (Vaughn & Carroll, 1998; Vaughn & Smith, 1999). Working at a jail or prison medical facility isn't always the first choice for medical professionals, so, understandably, finding and keeping the best people might be difficult. Following the closure of mental health facilities in the 1970s, jails became dumping places for the mentally ill, and some of these inmates with chronic mental illnesses have found themselves in a prison setting (Slate & Johnson, 2008).
The civil rights movement and the accompanying endeavor to expand the rights of powerless people in the United States resulted in the deinstitutionalization of the mentally ill in the United States (Slate & Johnson, 2008). In 1963, Congress passed the Community Mental Health Act, which effectively terminated government funding for mental health hospitals. Instead, Congress was supposed to support less restricted institutional options like halfway houses, and outpatient facilities were either underfunded or shunned by residents who didn't want them in their communities (Slate & Johnson, 2008).
As a result of this deinstitutionalization drive, there were few public resources accessible in communities to aid the mentally ill and their families, which was an unexpected consequence. Jails, later prisons, became the de facto dump for mental health patients. Unfortunately, most prisons and jails are poorly-equipped and understaffed to handle mentally ill inmates, just as they are for those with serious physical issues.
Diagnosis, supervision of inmates who do not understand how to act while in imprisonment, training and generating appropriate prison work, and developing a reintegration plan are all difficult tasks (Slate & Johnson, 2008). There are extensive wait lists for any therapy programs that are offered. Staff may be concerned that mentally ill inmates require protection from predators, and to safeguard other convicts, they must keep an eye on mentally ill patients' violent outbursts, as they may damage others. Providing medical and mental health treatment to an aging and sick imprisoned population is prohibitively expensive.
Historical Review of Prison Reforms in India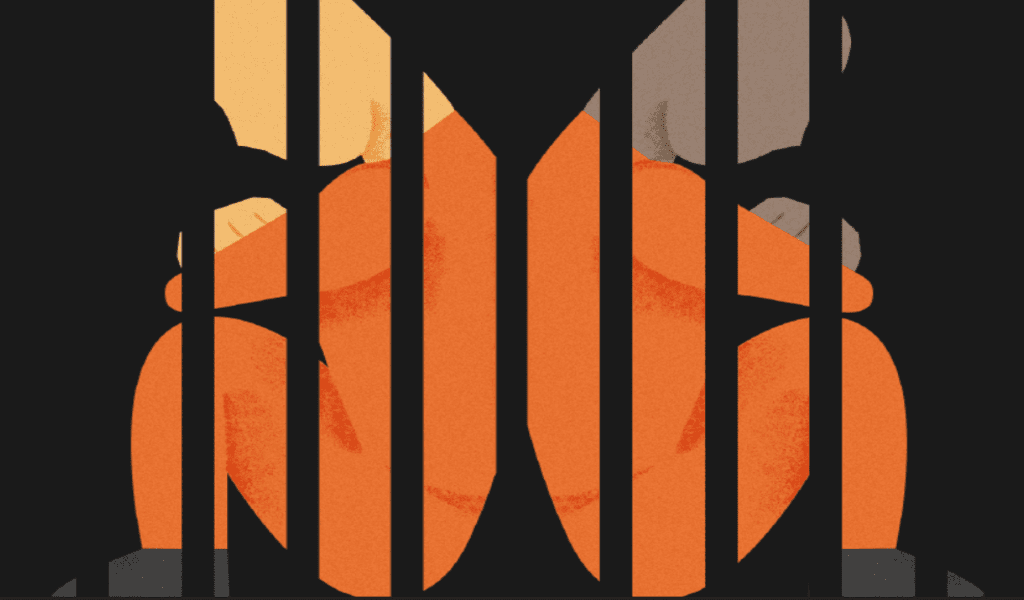 British rule left an indelible mark on India's current prison system. Lord Macaulay, while presenting a memorandum to the Legislative Council in India for the first time on December 21, 1835, called the horrible barbaric circumstances in Indian prisons stunning to mankind. He suggested that a committee be formed to identify ways to improve prison discipline. As a result, on January 2, 1836, Lord William Bantick established a Prison Discipline Committee for this purpose. In 1838, the committee presented Lord Auckland, the then Governor General, with a report that exposed widespread corruption in subordinate establishments, a lack of discipline, and a practice of using inmates for extramural labor on public roads. The group advised that convicts be treated more harshly and dismissed any notions of changing offenders in jail through moral and religious teaching, education, or any kind of incentive system for good behavior.
Even after the passage of the Prisons Act of 1894, the process of reviewing the country's jail problems remained. With the formation of the All-India Jail Committee, the first comprehensive research on the problem was begun (1919-1920). It is, without a doubt, a watershed moment in India's jail reform history, and it is rightfully referred to as the "cornerstone" of modern prison reform in the country. For the first time in the history of prison administration, prisoners' reform and rehabilitation were identified as one of the goals of the institution. The committee issued the following recommendations:
The care of inmates should be assigned to well-qualified personnel who are paid well enough to provide loyal service.
In the prison service, the separation of executive/custodial, ministerial, and technical staff.
The diversification of prison facilities was mandated, with different jails for various categories of inmates and a minimum size of 675 square feet (75 square yards) for each prisoner within the prison's walled walls.
Imprisonment Healthcare System
While discussing healthcare in prisons, Murali Karnam (2009) said that the Supreme Court of India has emphasized society's obligation to prisoners' health for two reasons. For starters, inmates do not have access to the same medical knowledge that free persons do. Due to their confinement, they have limited access to medical care, including no choice of doctors, no second views, and few, if any, experts. Second, inmates are exposed to additional health risks than free persons due to their confinement conditions. As a result, prisoners face a twofold disadvantage. The government's jail healthcare program is hardly informed by this understanding. The prison medical service is overseen by both the Department of Corrections and the Directorate of Medical and Health Services (DMHS). The government's budget for prison healthcare is insufficient.
In general, each central prison is assigned one deputy civil surgeon, one assistant civil surgeon, and one pathologist, while each district jail is assigned one assistant civil surgeon on deputation from the DMHS. This approach complies with all prison standards, however, it falls well short of meeting the fundamental medical needs of the inmates. Medical officers cannot be recruited by the jail department based on their assessment of needs and health conditions. DMHS has not yet established a specific branch to address the unique health needs of inmates. There are no special policy criteria for medical personnel appointments that are suited to the needs of the jail population. The head of medical and health services, who makes decisions about healthcare in prisons, rarely visits them. The jail department is not involved in any need assessment of the particular conditions relating to the imprisonment environment when appointing doctors.
The prison officials claim that taking doctors on deputation rather than direct recruiting is because these are not viewed as viable options for a career in the department. The increase in the death toll is scarcely surprising when career opportunities take precedence over the health needs of convicts as the criterion for manning crucial services such as healthcare. According to imprisonment laws, one medical officer must be present on the grounds and ready for emergencies in all prisons with more than one medical officer. When there is only one assistant surgeon in jail, he is expected to stay inside during the day and visit the jail hospital on occasion at night. This is an absurd and unachievable expectation, made all the more so by the dearth of accommodations near the prison or for medical personnel.
Mentally Ills in Imprisonment
It is apparent that the control regime, overcrowding, enforced solitude, loss of privacy, lack of meaningful activities, insecurity about future possibilities, and poor health services make prisoners more prone to mental illness. The stress of incarceration appears to raise the incidence of mental illness in the country, according to research on convicts. Although the government of Andhra Pradesh does not currently collect systematic data on the incidence and treatment of mental illness among inmates, there is no reason to suppose that these trends are not repeated elsewhere.
Only the belligerent, noisy, or critically ill mental patient can hope for attention in the lack of special training for regular employees, weak medical systems, and no visiting specialists. Others, with no less agonizing but less visible ailments, must endure incarceration with no possibility of receiving medical treatment. To summarise, the treatment of accused detainees and convicts who have died while in detention is terrible. They are disproportionately punished with death, with the majority of them being executed before trial. Ironically, the mantra about the civilized treatment of offenders and criminal reform reverberates in the halls of power (Murali Karnam 2009).
Conclusion
Finally, it should be noted that to enhance the living conditions of elderly detainees in Indian jails, prison officials should be taught psychology, sociology, and humanitarian sciences. Prisons are no longer viewed solely as sites of punishment. They are increasingly seen as reformatories, and more emphasis is being placed on improving imprisonment conditions so that inmates develop a positive attitude toward life and society. The ultimate goal is to reintegrate inmates into society once they have been released from imprisonment.
The State's failure to provide medical treatment to every prisoner is a violation of its obligations. It is also the State's responsibility to provide a sanitary environment for the prisoner. The cost of imprisonment rises to cover the additional medical care required to keep older persons alive. Elderly inmates are less able to work in or for the jail, adding to the system's financial burden. They may require quarters apart from younger criminals who may prey on them. Elderly offenders, especially those who have spent most or all of their adult life in prison, are less likely to have supporting family or friends waiting for them on the outside, making developing a parole or reintegration plan even more difficult.
You May Also Like