Dancing into the Legal World – Copyright Protection of Choreography Works under Indian Law
July 1, 2022
When life gets tough on us, how do we lighten ourselves? Few go shopping, few tend to listen and sing music and become a bathroom version of Shreya Ghoshal and some feel dance is the key. Dance, a rhythmic movement of the body, is viewed as one a fully-fledged art form, belonging to the category of performing arts, a hidden language of the soul, allowing an individual to communicate his emotions, thoughts, and experiences through expressions, steps, and gestures making it captivating to the eyes of viewers.
Currently, in this technology-driven era wherein we spend most of our time browsing on social media (Instagram, TikTok, etc) observing various social media influencers endorsing significant moves or trends minus originality, most of them are mere repetitions of the original work. There doesn't exist any sort of creativity and is disseminated publicly without the knowledge of the original creators. 
The curators of any art form are mainly concerned about the originality of their work being ripped off and the credit of their creation being gone to someone else as the expression is the consequence of his creativity and praiseworthy abilities. The curators of the dance steps i.e., the choreographers also face the same fear and it leaves us in a position to think about whether artistic creation can get legal protection? Copyright is the most appropriate way and legal tool to protect one's artistic creation.
In 2013, Remo D'souza one of the most famous Bollywood choreographers intended to get copyright over his choreographic work in a film directed by him namely, ABCD (Any Body Can Dance). He asserted the fact that if he is having a copyright on the dance, then nobody would have the option to perform similar steps on any stage.
Issues Raised
Is there any legal protection available to choreographic works?
Does choreographic work include single dance steps or it only includes a series of steps in a larger routine?
Can dramatic work get copyright if it is in the form of cinematographic film or video format?
Analysis of choreographic works under Indian Copyright Act, 1957
Choreography is the structure and arrangement of connected patterns of dance developments that are coordinated into a unified whole. There are certain similar components in a choreographic work such as it is having rhythmic and systematic movements presented in correspondence with a musical rendition performed by trained and skilled individuals.
Such structure and arrangement can be copyrighted as choreographic works. Choreographic works are protected under the wide sphere of dramatic work within the Indian Copyright Act, 1957; Section 2(h) states; that dramatic work includes any piece for recitation, choreographic work or entertainment in dumb show, the scenic arrangement or acting form of which is fixed in writing or otherwise but does not include a cinematograph film.
It implies if somebody wishes to obtain a copyright on choreographic work he needs to reduce the same into fixed form i.e., written format or videotaped or otherwise but it ought not to be a part of cinematography. To determine the ownership of choreography reference is made to Section 2(a)(i) of the Act which expresses that the creator of the work is the creator of the dramatic work and according to Section 17(a) a creator will be the principal proprietor of the protected work.
Requirements for a Choreography Work to get a Copyright
There are certain conditions that must be fulfilled for a choreographic work to get copyright namely,
Choreography must be an outcome of an individual's original work.
In Feist Publications v. Rural Telephone Service Co., the defendant, a publishing agency, Feist Publications utilized data from a phone directory of Rural Telephone Service Co. (Offended party) to publish its directory without Plaintiff's assent. Provincial sued for copyright encroachment.
It was held that facts can't be protected, but compilations of facts can commonly be protected. To meet all requirements for copyright assurance, work should be unique to the creator, and that implies that the work was autonomously made by the creator, and it has some negligible level of innovativeness at any rate. A work might be unique even though it intently looks like different works since the closeness is random, not the aftereffect of duplicating.
It must be systematic dance steps or it must be following a pattern of steps. Social dance, discrete dance movements and simple routines, ordinary motor activities, and physical skills are excluded from the purview of choreography works.
However, numerous different styles of dancers perform over the years, yet there is an influence of their predecessors on them which they embrace. One of the most famous and loved Moonwalk dance which was renowned and endorsed by Michael Jackson was first presented by Cab Calloway in 1930 and until Michael Jackson didn't perform it on live television it was presented and reproduced by different individuals under different names such as 'The Backslide' and many other names at different times in the history.
However, legally none claimed possession of this wonderful choreographed move. It is perceived as a widespread movement, which could be reutilized but the most important thing to be noticed is that it is a singular dance move. As it is a social dance step or simple routine it can't be copyrighted as they lack the prerequisite of originality, they are unequivocally not covered under the ambit of copyright law.
Choreography must be induced in a tangible medium or be converted into literary form to attain protection under the Indian Copyright Act, 1957.
In one of the leading causes of 2009 of the Academy of General Education, Manipal, and Anr. v. Malini Mallya, Dr. Karanth had formed a new form of Yakshagana ballet and gave the copyright of the same to Malini Mallya in a will executed in her favor. She recorded a suit for statement, order, and harms charging copyright encroachment by the Academy by exhibiting the dance performance without her earlier authorization. She expressed this and claimed that it has encroached on her copyright. The Supreme Court of India, in the striking case, held that the new form of ballet named Yaksha Ranga which was a creative extension of traditional Yakshagana would fall under the ambit of dramatic work as visualized in Section 2(h) of the Indian Copyright Act. Nonetheless, such a dance was to be repeated in a literary format to be thought about so.
Cinematographic film isn't allowed, and the choreography will qualify as a dramatic work if it is in fixed form. Section 2(f) of the act defines cinematograph film as any work of visual recording and incorporates a sound recording accompanying such visual recording and cinematograph will be understood as including any work produced by any process resembling cinematography including video films.
In this way, assuming one makes a video of the choreographic work it doesn't fall under dramatic work as Section 2(h) and Section 2(f) create ambiguity, and instead of falling under cinematography work. Such visual accounts are characterized under Section 2(xxa) of the Act and express that the creator has copyright over the recordings, and the producer has the right over the work.
In this innovation-driven world, the technique liked for keeping records of such things is video recording and the previously mentioned rejection is a hindrance to the people who wish to get their choreographic work protected.
Can all the Dance Forms and Choreography Works be copyrighted?
India is a land of diversity wherein different distinguished religions, castes, festival, music, and languages are recognized and dance is also a part of its varied diversity. There are abundant dance forms present across India and eight of them have been bestowed with classical status viz, Bharatnatyam, Kuchipudi, Mohiniaattam, Odissi, Sattriya, Kathak, Kathakali, and Manipuri and they are depended on predetermined rules and notations which are practiced systematically, while a few other dance structures like Bhangra and freestyle don't follow a particular pattern. The Copyright Act safeguards a systematic combination of dance steps for registration.
Another source of protection – Performer's Rights
Protection of choreographic works under the wide sphere of law is still at the developmental stage. There are numerous different rights also provided to performers who are mentioned in Chapter VIII of the act. The main difference that exists between copyrighting a dance sequence and the performer's rights is that the performer's rights permit the performer the independence over all the audio and video recordings and their transformation, dissemination, and any other similar demonstration.
One of the leading cases discussing performer's rights in Indian jurisdiction is Anupama Mohan vs the State of Kerala, the Kerala High Court decided in favor of the petitioner, a renowned Kuchipudi artist. A writ request had been documented claiming copyright encroachment by the Government of Kerala, as it was asserted the public authority flowed her dance execution among people in general without her authorization.
Conclusion
A large number of performances are being choreographed by the choreographers in India and worldwide. India having a huge cultural diversity is a land of numerous traditional and western dance forms and, in this era of digitalization, the ongoing legitimate system for copyright assurance of choreography isn't adequate the Indian Copyright Act, 1957 also leaves many loopholes and along with there are very few case laws which ultimately leaves many questions unanswered.
Though the choreographies could be copyrighted in India yet there is an ambiguity because cinematography film as a form of fixation is not accepted. But there are countries such as US and UK wherein choreography could be fixed in any manner which additionally incorporates recording. One of the most important elements which are highly required at this point is more awareness and exposure of creativity in dance among choreographers which will not only lead to safeguarding of their rights but also an expansion in the application of copyright for choreographic works.
The Parliament of India should provide its citizens with a more elaborated structure of rules and regulations protecting choreographers' rights and not let the fair use provisions be affected. Furthermore, courts also need to provide more clarification on the fact to what extent can the fair use provisions be expanded. It will lead to better means of protection being provided to choreography. We have all been hauled to the dance floor sooner or later in our life, whether or not we appreciate it or not, in any case, we can concur that notwithstanding dance being the most expressive fine art has been generally overlooked by us. Till then, en route to progress, simply dance!
---
Submitted by Muskan Tilokani, a first year law student pursuing B.B.A.LL.B. from Navrachana University, Vadodara.
You May Also Like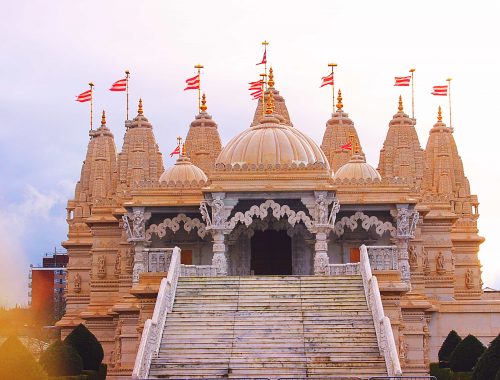 June 4, 2022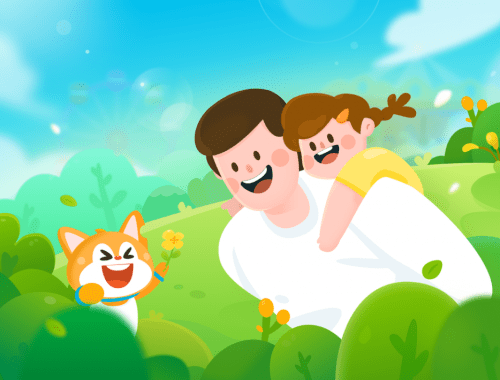 December 24, 2020