Pendency in the Criminal Cases and the Implications on Criminal Justice – Is the Design Flawed?
June 9, 2022
Denial of 'timely justice' amounts to a denial of 'justice' itself. Two are integral to each other. Timely disposal of cases is essential for maintaining the rule of law and providing access to justice which is a guaranteed fundamental right.

Law Commission Of India (Report No. 245) 1
Fundamental Rights are enshrined in Part III of the Indian Constitution. Article 21 in Part III of the Constitution guarantees a person's right to life. But this right has a vast realm with many facets, and the right to a speedy trial is one of them. This is a right guaranteed for prisoners to have their trials concluded promptly. But many factors impede the timely resolution of criminal cases and, as a result, cases accumulate in the courts for years. Many under-trials die in prisons awaiting justice.
The judiciary is one of the most trusted organs of government. But why? Probably because people believe that the courts are the only place where they will be free to present their case, and more importantly at the end of the day justice will be done. Admittedly, the courts do justice, but an important thing is to know when they did it. Will such justice serve any purpose awaiting which a person died or the time when it would have mattered the most to parties has already passed? It doesn't matter anymore to them at least, whether justice prevailed or not because justice delayed is justice denied.
The story does not end here, the failure of the judiciary to dispose of criminal cases promptly interferes with the economic development of the country and defeats the nation's idea of providing expeditious and inexpensive justice to the needy or if put the other way, it defeats the nation's endeavor of providing social and, economic justice to people as laid down in the Constitution of India. It also affects the economic condition of a country. As per Economic Survey (2017-18), it was observed that India needs to cut delays and reduce the pendency of criminal cases to secure a better business environment for the economic prosperity of the country.
Data on Pendency of criminal cases and Vacancies of Judges in India
In the last two years, every minute 23 cases were added to the list of pending cases in India in 2019 the figure stood at 3.3 crores pending cases, and according to PRS Legislative Research, as of September 15, 2021, this figure stood at 4.5 crore cases pending across all courts including subordinate courts, High Courts and the Supreme Court in India.
Furthermore, data reflects that the High Courts of states like Rajasthan, Madras, and Punjab & Haryana have a much higher pendency rate as compared to the High Courts of Patna and Calcutta (which have a higher population than the former states) which is an iconic figure because generally, the courts in states having larger population tend to have more pending cases. A little ray of hope amongst this pile of pending cases in the country is the decrease in the number of pending cases in the high courts of Allahabad, Odisha, Ladakh, and Jammu & Kashmir. 
When it comes to vacancies in the various courts, the Supreme Court currently has 32 judges, including the CJI, and two vacancies. In the High Courts, 465 sanctioned posts of judges were vacant, which makes up 42 percent of the total sanctioned posts of judges, i.e., 1098 (as of September 1, 2021). Five High Courts, including Rajasthan, Delhi, Odisha, Telangana, Patna, and Rajasthan, had over 50 percent vacancies.  The only High Courts out of the 25 High Courts in India with no vacancy are Meghalaya and Manipur. Even the courts established for addressing this issue and delivering expeditious justice like fast track or family courts are adding to the burden of the judiciary with a large number of pending cases and vacancies.
Justice Delayed is Justice Denied
A lot of such cases in India took place that can aptly prove the aforementioned maxim. The first one is of a person named Vishnu Tiwari he was held not guilty of rape in the case filed against him after spending 20 years in jail. He was an innocent man because a person is innocent until proven guilty and he was proved not guilty. But after 20 years? Would he be able to trust the JUSTICE system of the country anymore? A justice system where an innocent man spent 20 years of his life in jail awaiting what? A trial. 
In Rajasthan 6 men were held not guilty in the Samletti Blast Case, after they had spent 23 years in jail awaiting trial and justice or rather injustice. 
These are just two incidents where people have suffered for doing nothing wrong but there are other cases also with a similar story.
Delay and Pendency – The Difference
The terms delay and pendency are two terms that are used without distinction in the context of the Indian judiciary. The Law Commission of India in its 245th Report explained the pendency and delay to clear the air. Pendency is a term used to refer to all cases that have been initiated but have not yet been resolved, no matter when they were initiated. Delay is used when a case has been lying in the court for a period longer than the normal period that a case of that specific type takes to be decided. The terms arrears and backlogs are also explained in the report.
Reasons Underlying the Delay in Criminal Cases
The real solution to the humongous pendency of court cases is in complete overhauling the criminal justice system. Our criminal justice system relies on bullock cart technologies in this supersonic age.

K.T.S.Tulsi, Senior Advocate and Member of Parliament
The most important discussion is why India is facing a huge backlog of criminal cases. Is there a loophole in the judicial system? Is it the vast population? Or is it the lack of sensitivity to frivolous litigation? Some reasons that underlie this specter of pendency and delay in Indian courts to the social and economic growth of the country are as follows,
Luxurious Litigation: The CJI NV Ramana, while addressing the audience at the Indo-Singapore Mediation Summit of 2021, said that there is an Indian phenomenon called luxurious litigation which means parties who have resources available try to hinder the judicial process of the courts and delay it by filing a large number of proceedings across the judicial system. So, this is one reason as observed by the CJI that leads to the pendency of cases because when a person files numerous cases in different courts, then it adds to the pendency of litigations in all these courts and increases the burden of the judiciary. Many people bring cases before the courts on trivial matters that could be resolved through mutual negotiation or mediation, etc., and those cases remain before the courts for years.
Lack of Infrastructure in Subordinate Courts: In India, the sanctioned strength of judicial officers is 24,280, whereas the number of court halls available in the country is scarcely 20,143 comprising 620 rented halls. How or more precisely where will the judges be conducting hearings? And if the judges could not conduct hearings on time then this will lead to a further delay in the proceedings of the court. Thus a lack of infrastructure in subordinate courts leads to a delay in the judicial process of disposing of ligations.
Inefficiencies: According to a study conducted by Vidhi Centre for Legal Policy at the Delhi High Court, inefficiencies in delayed cases were present in a higher proportion than in normal cases. And these inefficiencies were higher from the counsel side than on the courtside. Normal cases are cases that have been disposed of within 2 years. Now, inefficiencies mean different types of inefficient behavior in court orders. These could be either from the counsel's side like the absent council, the council asking for adjudication or restoration, etc. or from the court's side like insufficient time to hear a case and absent judge, etc. These factors were named inefficiencies because they affect the efficient functioning of the courts or the judicial process.
Pending Cases per Judge: In a research paper titled Estimating Time to Clear Pendency of Cases in High Courts in India using Linear Regression Rajasthan High Court has 19,374 pending cases for each judge and Sikkim High Court 78 pending cases for each judge. This shows the drastic pending cases per judge ratio and how a judge of RHC has a burden 250 times more than an SHC judge. Furthermore, data shows that on average each sitting judge of high courts in India will have to dispose of 6908 cases to bring pendency down to 0 provided that no more cases are filed.  These statistics with the example of two states show the high caseload on judges and the stark difference between this caseload in different states. Cases lie undecided in courts for so many years because it is very difficult for judges to deal with a humongous number of cases. Justice TS Thakur, while he was the Chief Justice of India, once in a conference broke down and stated that You can't shift the entire blame onto judges. If you compare the performance of Indian judges with those in other countries, we are head and shoulders above them. The entire US Supreme Court – nine judges sitting together – decides 81 cases in a year. But an Indian judge – a munsif or a Supreme Court judge – decides 2,600 cases a year. And if we talk about the health impacts of working under stress for long hours then, according to Managing Corporate Fatigue, working for longer hours could result in a number of poor outcomes like missed deadlines, lack of creativity, and erroneous work.
Time Consumption of Cases: The courts invest a lot of time in hearing and deciding a case. It is very important that this time is used in an effective manner. Would it not be a waste of time if the court spends its very precious time on frivolous litigation? Thus, frivolous litigations consume a lot of precious time of the court which on the flip side should be used to hear cases requiring immediate action or try those who have been rotting in jails for years many of whom would be innocent.
What could be done to address this Issue?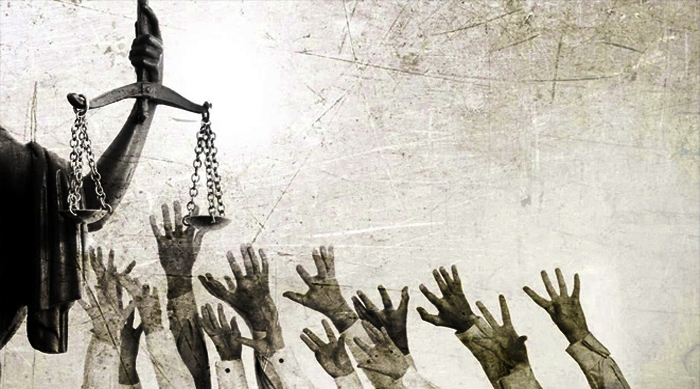 The position of the Indian judiciary in this context is alarming and something has to be done as soon as possible. Judiciary is a cardinal organ of the government and it is very important that it functions in the best possible way to provide justice to people and interpret laws that are the fundamental cornerstone of democracy. To resolve this issue a policy decision was taken by the state to start fast track courts for five years (2000-06) but after that too due to the pendency of criminal cases in Brij Mohan Lal V. Union of India and Ors., the court held that State policies should not "derogate" from undermining judicial independence and that if policies are counterproductive and increase caseload, the Courts can intervene judicially.
There are many steps suggested by justices, research scholars, academicians, and commissions that could be used to address this issue. 
Law Commission Recommendations: The Law Commission had suggested a plethora of ways through which the country's judiciary could deal with the extra caseload, these ways are as follows,

adequate judge Strength, methods like Judge to Population Ratio & Judge to Filing Ratio, Ideal Case Load Method, Time Based Method and the Rate of Disposal Method.
appointment of judges on a priority basis, special traffic court, periodic needs assessment for the judiciary, efficient deployment of judicial resources, timely filings of vacancies, and need for system-wide judicial reforms.

Supply Side Solution: In a paper titled Problem of Court congestion: evidence from Indian Lower Courts the supply-side reforms were suggested that would include hiring temporary judges for resolving the backlogged cases, introducing ADR mechanisms, application of case management techniques, and removal of inactive criminal cases from records. 
Lok Adalats: The setting up of Lok Adalats also goes a long way in reducing the backlog of criminal cases in India. It has also been given statutory status under the Legal Services Authority Act, 1987. The CJI NV Ramana observed on Lok Adalats that, Over 7.84 million cases were settled by the Lok Adalats in 2019 and 2020. Nearly 3.94 million cases were settled at the pre-litigation stage. This is despite the pandemic and was possible by building an efficient online dispute resolution system in India.
Alternative Dispute Resolution: ADR is a field of law that has gained popularity and it is regulated by the Arbitration and Conciliation Act, of 1996. It includes arbitration, mediation, and negotiation. ADR is an easy way which helps people amicably resolve their disputes outside courts. Looking at the huge number of criminal cases pending in courts more awareness should be spread about ADR and another emerging facet of it ODR (Online Dispute Resolution).
These are some of the myriad methods that could be used to address the pressing issue of judicial backlog.
Conclusion
In the end, it could be said that pendency and delay in courts are a threat to a country because it affects the citizens, economic and social development, and the justice delivery system of a country inter alia. There is a legal maxim 'innocent until proven guilty' but many innocent people have to face incarceration similar to those who are guilty waiting for justice or probably waiting for their case to come up in court.
Pendency of litigation has been looming over the Indian judiciary for many years and evidence and statistics show how it has affected the people and the country. There are many measures that different commissions, legal practitioners, and researchers have suggested that could be used to curb this problem, but it will require cooperation from both the nation's judiciary and its people. We should take all measures necessary for removing the flaws from our Indian Judiciary to provide timely relief to the aggrieved and retain the judiciary's image as the most trusted organ of the government which is the country's justice provider. 
You May Also Like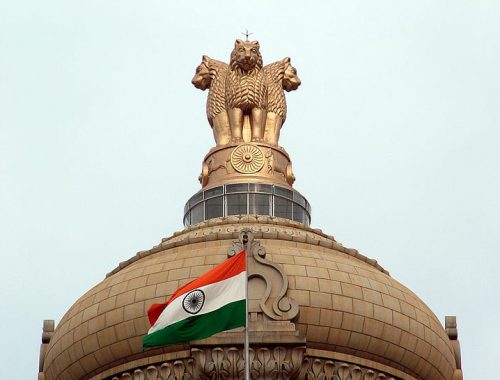 July 25, 2020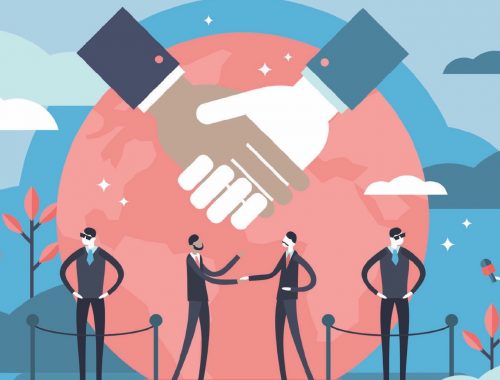 September 30, 2020