Section 46 CrPC- A license to kill?
May 30, 2022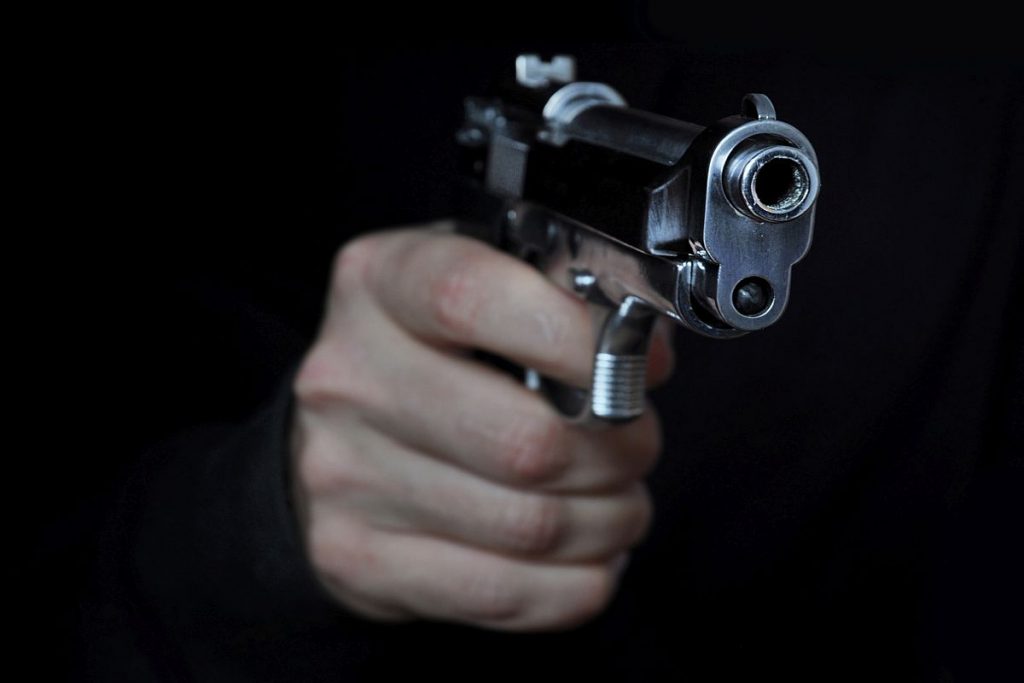 An accused is innocent until proven guilty in a court of Law – how true is this statement in light of extrajudicial killings done in name of justice?
The concept of 'instant justice' is often used interchangeably with the term 'extrajudicial killings' without proper recourse to court or appropriate authorities that establish the guilt of such an accused person. Such a concept has become immensely popular among the general public to punish accused of brutal crimes like rape, murder, etc.
But the question that one needs to address as a legal person is, is it right to punish a person without subjecting them to proper trial and establishing their guilt? Is this a result of our depleting faith in our judicial system? If so then what can be done to revive the faith of the public that no perpetrator will escape their crime without due procedure? There are innumerable justifications for condoning such encounters, ranging from the deterrence and escape of the accused to unnecessary delay in judicial trials. One of the arguments laid forward often by police personnel is the procedural law or Criminal Procedure Code that allows such encounters under Section 46. This article is aimed to interpret Section 46 in light of extrajudicial killings, drawing a line between what is legal and what is a mere abhorrent act of abusing power vested in authorities.
Introduction
Although no legal provision in law entitles police officers to kill an accused without proper trial, there are certainly exceptional cases where any provision may be construed diversely to give such powers to police personnel in order to take the absconders. After the registration of the first information report under Section 154 of CrPC in case of cognizable offenses, the investigation officer can arrest such accused in certain circumstances. S.46 of the CrPC provides the procedure for such arrest. S.46(2) of the CrPC states that if the accused forcibly resists the arrest or in turn evades the arrest, the arresting officer shall be entitled to apply any necessary means to effect such arrest. Such necessary means must be imminently important and that a prudent man considers necessary.
Such means shall not in any circumstances exceed the amount of force needed. S.46(3) of the CrPC states that no such officer is entitled to cause the death of such accused unless he is accused of any offense punishable with death or imprisonment for life. Reading and interpreting the sections together, it would mean that if one surrenders to the custody of an officer and does not evade arrest and does not restrain the due process, he need not be forcibly arrested or subjected to any kind of force. An arrest is interpreted as confining someone or depriving one's liberty in exercising due process of law. The term arrest has not been defined in the code but has been further interpreted in the landmark judgment of the State of Punjab vs. Ajaib Singh as "a physical restraint over an accused as a result of an allegation of accusation that he has committed a crime or an offense of quasi-criminal nature."
Abuse of Power under Section 46 CrPC
The right given to police officers under Section 46(2) and (3) of CrPC to cause the death of any person who tries to abscond or evade arrest is not absolute and is subjected to certain conditions like if such person is trying to evade arrest or abscond and is accused of an offense punishable with Life Imprisonment or death. This right is given for the safety and security of the officials and also in the public interest as in case such person is successful in evading arrest, he may commit any other offense of like nature or try to tamper with evidence of the ongoing case that is detrimental to the witnesses of the appellant or the prosecution. He is considered a threat to the greater public good and is thus in exceptional circumstances subjected to death by police officers to prevent greater harm.
But nowadays, often the provision is misused by the officials who end up killing an accused of none of the above-mentioned reasons, covering it under the veil of Section 46. The most prominent example would be the recent encounter that came to light known as Vikas Dubey Encounter where the Uttar Pradesh Police killed the accused alleging he had escaped custody. The case gave rise to various controversies and debates. As per the NHRC report, the highest number of fake encounter cases between the years 2017 to 2020 were in Uttar Pradesh. The extrajudicial killings of the accused are legal to the extent of self-defense where there exists a reasonable apprehension of an imminent threat to body or property and such an act must be in consonance with Section 100 of the Indian Penal Code, 1860.
In another case of Jaipal Bhullar Encounter, the apex court set aside an order passed by the subordinate courts wherein the petition was dismissed in the alleged killing of a gangster in a fake police encounter. The petitioner was seeking to get a second postmortem examination conducted on the body of the deceased. Anita Khushwaha v Pushap Sudan questioned the validity of Section 46 (3) CrPC, in the sense that since everyone has the right to justice under Article 21, Section 46(3) if interpreted literally would in turn result in deprivation of justice to the accused without proving his guilt.
Constitutional Validity of Section 46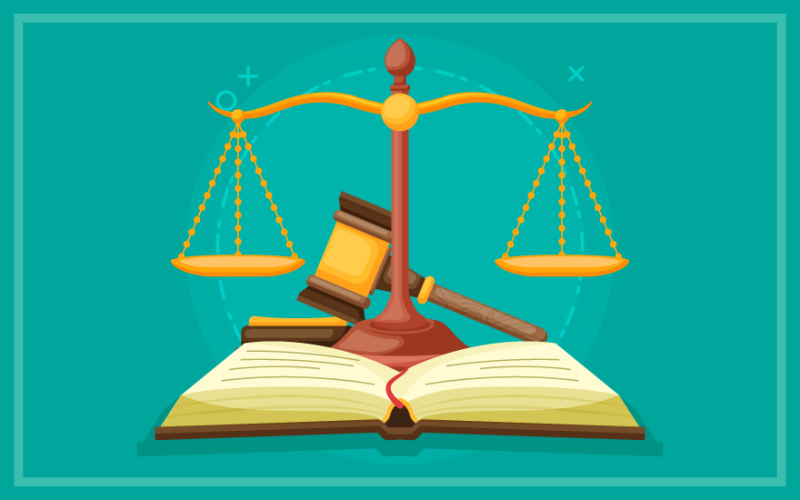 Section 46 CrPC applies to all persons accused of offenses under the Indian Penal Code ('IPC') 1860 punishable with death or life imprisonment. Such division comes under the umbrella of reasonable classification that is provided under part III of our constitution. But it does not exempt any person from wrongly killing or causing the death of an innocent man. Further, it does not have any nexus with the object of the section that every accused person must have access to a fair trial thus defeating Articles 14 and 21 of the Constitution of India. Article 21 says that every person had a right to life and liberty except in cases where such liberty can be withdrawn according to a procedure established by law that has to be fair and reasonable thus it could not be unjust or arbitrary. Further, in Kartar Singh v State of Punjab, it is said that such a procedure must conform to the principles of natural justice.
In Nirmal Singh Kahlon v State of Punjab, it was held that A.21 includes the right of an accused to have a fair trial, through a fair procedure and in accordance with the law. However, giving power to police authorities to cause the death of any person before he's subjected to a fair trial under Section 46 renders their rights under A.21 impracticable thus violating their fundamental right.
Moreover, in Sunil Batra vs. Delhi Administration, the constitutional bench protected the prisoner's Fundamental Rights by citing Art 14, 19 along with 21 of the Indian Constitution as a protector against the inhuman atmosphere in prisons even for the convicts. For the same reason, CrPC must follow the traded path of the above judgment before the police personnel eradicates the role of the judiciary which is against "procedure established by law" which in turn contravenes Article 21 of the constitution.
In Om Prakash v State of Jharkhand, it was held that merely because an accused is an alleged criminal, the police officers cannot kill them in cold blood before attempting to arrest him with full vigor. They should not just give up and take an easy way instead of killing such a person without letting them have a fair trial as it would be against the principles of natural justice. In Challa Ramkonda Reddy v State of Andhra Pradesh, it was held that where a citizen was deprived of his life or liberty except in accordance with the procedure established by law, it cannot be pleaded that army or police personnel were acting in a sovereign manner as it cannot form an exception to Article 21.
In the case of Harendra Kumar Deka vs. State of Assam (2008), Section 46(3) was interpreted to mean that 'necessary means' includes causing the death of such persons who are accused of an offense punishable with death or life imprisonment as it is of the serious nature. It forms a grey area in the law that the police misuse to their advantage to escape the due process of law that needs an ample amount of time
NHRC Guidelines with respect to Extra-Judicial Killings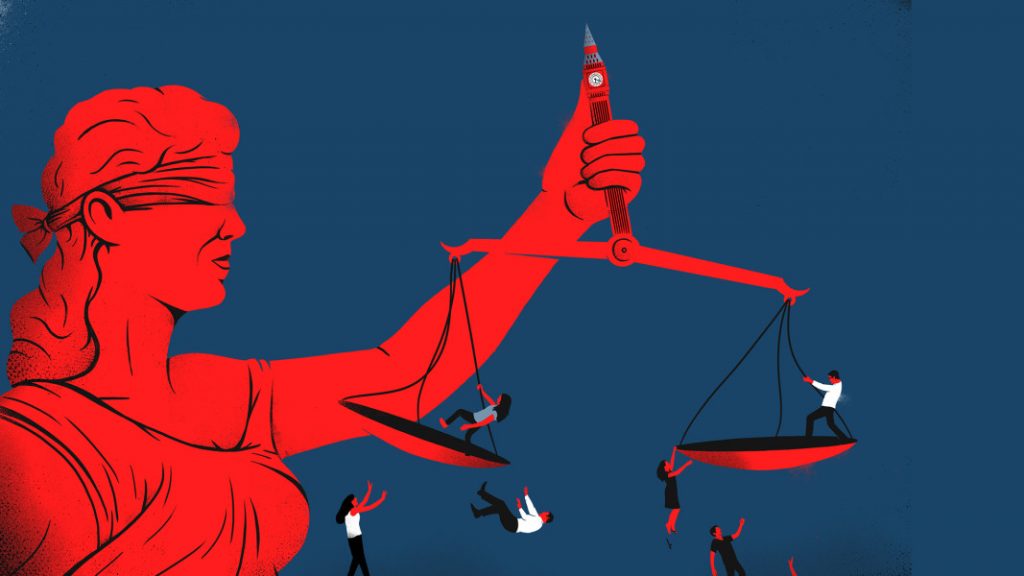 In March 1997, some guidelines were formulated by the head of NHRC regarding extrajudicial killings or police encounters which are as follows:
FIR registration
Investigation of the cases.
Compensation to the victim's family.
Independent Agency
Magistrate Probe in cases where death has been caused by police while the accused is in custody within three months.
Reporting commission: such deaths shall be recorded to the Commission by the Senior Superintendent of Police within 48 hours of such death.
Way Forward
Encounter killings must be investigated by an independent agency that consists of retired law officers as they affect the credibility of rule of law and need such people who are over and above police officers in rank to avoid corruption. There is a need to enforce rule of law in a society that needs to be adhered to by authorities that have immense power with regard to the general public. Further, there is a dire need for a complete overhauling of the criminal justice system and making it more expeditious and speedy in order to deliver justice to the victims. Popular interest in fake encounters must be addressed by giving them the real picture of authorities abusing their powers and punishments with respect to the same must be formulated.
Standard guidelines need to be laid down for police and army personnel who must have monthly training camps of physical training that help them in tackling the accused and perpetrators in times of need without reverting to excruciating measures of killing such persons. Special courts must be formulated for cases involving heinous crimes so that justice is delivered on time and people's trust in the judicial system does not dwindle easily.
Conclusion
From the aforementioned analysis, it can be concluded that S.46 vests excessive powers in the police which is incredibly dangerous as it gives legal backing to such acts of killing the accused and is often used to fulfill political motives. Extra-judicial killings are a gross violation of one's fundamental rights and also violate the human rights of a person. Existing literature on the subject sheds light on extra-judicial killings especially being prevalent in third-world, developing nations due to underfunded police force, lack of faith in the judiciary, the pendency of cases, slow justice, and expensive procedure that drags on for years, and other such factors.
By restricting the powers of authorities, a legitimate attempt can be made at preventing such killings in the country, policing agencies can only apply non-lethal force and if any officer oversteps such limits, they are heavily prosecuted. Resolving problems in the judicial system will go a long way by funding and training police personnel that will ensure a more well-equipped police force that will in turn reduce such extrajudicial killings. Therefore, better policymaking is the need of the hour, to ensure that procedural loopholes and anomalies, do not result in the loss of innocent lives that sets an example of a bad society and government.
It is important that people realize justice cannot be served by emotions but by abiding by the laws of the country and the judiciary thus any form of speedy trial other than judicial trial or trial in accordance with the law will be detrimental to society in the long haul. It's the duty of legislatures of our country to address the loopholes in our justice system to that gaps are not filled by the abuse of powers by authorities. Excessive powers to the administrative authority destroy the very objectives of the constitution and would intentionally step on the essence of the justice system. Abuse of powers is bound to occur where no proper deterrence or procedure is established by the law thus it is the need of the hour to introduce a proper recourse to the above-mentioned issues.
You May Also Like
March 3, 2021