The fight against Boko Haram – Implications on Gender and International Humanitarian Law
April 12, 2022
"Nigeria's fight against Boko Haram remains one of the region's deadliest conflicts despite a major military offensive to contain the African Islamist militant group and support from international partners." Studies have further been carried out to offer some perspectives on the effect of this conflict, especially on civilians and the pattern behind their attacks, for instance, a study has shown that the Boko Haram insurgency has killed tens of thousands of people and also displaced millions of people since 2009, and violence, as refused to stop as militants and security forces, continues with this violence daily.
Since Boko Haram started its violent operation in 2011, one of its main characteristics is the abduction of women. Women are abducted for reasons such as; to become wives for its fighters who do not have enough to pay as bride price or as domestic or sexual slaves and as suicide bombers. The most notorious kidnapping of Boko haram was the abduction of 276 schoolgirls from Chibok in 2014.
While their kidnapping continues, the total number of victims that had been abducted remains unclear to the public, although the public believes that the number of people that have been kidnapped is up to thousands. This article aims at discussing the effect of Boko Haram and its activities on gender and the implications of this movement against the International Humanitarian Law. This paper discusses the utilization of girls and women in suicide bomb attacks in north-eastern Nigeria.
Boko Haram and Gender
Boko Haram is a terrorist organization based in northeastern Nigeria, which is also active in Chad, Niger, and northern Cameroon. In an attempt to recruit female suicide bombers, Nigeria's militant Islamist Boko Haram group is abducting, drugging, and forcing women to marry its members. One Ms. Mohammed recounted how she was abducted by these terrorist groups after her husband was killed in her presence for criticizing the group and failing to be a part of the group.
At the instant that her husband was shot, this militant terrorist group threw her baby to the ground. Thinking that her baby was dead, they abducted her and took her to the campsite where she met other women like herself who have been deprived of their freedom and dignity, snatching the teenage lives and youths of some girls by marrying them off to some of their men and killing those who refused them. She also mentioned that she was married off to a fighter and for her to escape, she had to stay on their side till she had the perfect chance to escape. Six women including her barely outsmart the fighters and they got promoted to the use of weapons. To fully claim her freedom, she said she feigned sickness, and to get out of weapons training, she faked mental illness.
Study shows that between June 2014, when Boko Haram reportedly deployed its first female suicide bomber, and February 2018, about 468 women and girls have been deployed or arrested in 240 suicide attacks. It was also recorded that it was the most which any terrorist movement had done, killing roughly 1,200 people and injuring roughly 3,000 people. It is worthy of note that the Islamist jihadists have used more women and girls in bombing attacks than any other insurgency in history since 2014.
Several people gave their diverse opinion on the use of females as suicide bombers by this deadly group. Matfess said, "through the global response to the Chibok abductions, the insurgency learned the potent symbolic value of young female bodies … that using them as bombers would attract attention and spread pervasive insecurity." He further expressed his opinion when he said: "I think the media attention and international campaign around the girls motivated Boko Haram … to enact atrocities on women as a means of building its brand." Regardless, the Boko Haram group has been regarded as an innovative group as Matfess concluded his conversation with Thomson Reuters Foundation when he said: "One thing that has remained constant about Boko Haram is its relentless innovation – it is a remarkably flexible group,… Expect them to continue to innovate in their suicide bombings tactics, to cause ever more shock and fear."
Boko Haram and its Implication for Gender
Thousands of people and children, including girls, young women, boys, and men have been abducted by the Boko Haram terrorist group from their schools and homes. The boys are being forced to become fighters. Some of them returned but those who returned reported suffering abuse. One major implication of Boko Haram activities is that it has led to the loss of lives among both the male and female genders and increasingly using children and females as suicide bombers. In addition, the United Nations Children's Fund (UNICEF) estimated that more than 1,400 schools have been destroyed, damaged, or looted primarily in the northeast, and more than 600,000 children have lost access to education.
Apart from the abuses which females encounter with this group and loss of life, it is important to note that "the suffering and impact does not end once they are rescued or escape. Instead, girls and young women continue to experience a wide range of harmful repercussions long after the immediate attack. Attacks on education create a ripple effect, setting in motion a range of negative impacts such as loss of education, early marriage, early pregnancy, and stigma associated with sexual violence and children born from rape, all of which can dramatically affect female students' futures. These harms often exacerbate and are exacerbated by pre-existing forms of gender discrimination and harmful practices that negatively affect girls and women."
Additionally, GCPEA reported instances where some female students had been forced to suspend their education after their school was attacked while others permanently dropped out of school because of the attacks. However, due to poverty, parents' inability to pay for school expenses has been further impeded by the conflict thereby affecting the education of these girls. In addition to economic factors, the report has it that the attacks have had an emotional effect on many female students especially those in northeastern Nigeria. GCPEA interviewed many female students in northeastern Nigeria and gathered the report that they and their parents had been too afraid for them to return to school. The impact of the attacks on the school is largely on insecurity as many schools were also closed for significant periods due to insecurity, and also because many schools had been destroyed or seriously damaged during the attacks.
In furtherance of the fear of parents and students, their fear heightened at the peak of the conflict when the situation changed and Boko Haram "used schools for various military purposes, including to hold and execute captives, and as barracks for insurgents." Parents and students became skeptical about sending their children, and especially their daughters, back to school after the insurgents had departed since the safety of their children and the rest of the students is of paramount importance.
The Implication of Boko Haram on the International Humanitarian Law
The United Nations, the United States, and Nigeria classify Boko Haram as a terrorist group which is also known as 'Jama'atu Ahlissunnah Lidda'awati wal Jihad'. In translation, Boko Haram means 'Western education is forbidden." The International Humanitarian Law, just like the International Human Rights is concerned with the protection of life, health, and dignity. Muhammad Ibrahim Bukar said, "Nigeria is involved in a non-international armed conflict (NIAC) against Boko Haram, a non-state armed group (NSAG) that has been causing havoc in northern Nigeria since at least 2009."
Muhammad also opined that the "International Humanitarian Law (IHL) is one of the oldest branches of international law, a complex and diverse area of law, covering matters such as the treatment of civilians in times of hostilities, permissible means and methods of conducting such hostilities, as well as rules vis-à-vis implementation, enforcement, and accountability. Sadly, when these IHL rules are violated, or ignored, they often result in brutal and inhumane outcomes, as we have seen in the Boko Haram armed conflict."
The humanitarian crises in Nigeria have reached an alarming rate, leading to unprecedented emergencies, for instance, reports have it that Nigeria has the third-highest number of Internally Displaced Persons (IDPs) in Africa. Overall, Africa has the largest number of IDPs in the world. The ongoing insurgency in Borno, Adamawa, and Yobe states in NorthEast Nigeria has created severe humanitarian needs. An implication of the attacks on Boko Haram has resulted in mass displacement, food insecurity, and increased protection risks for civilians. News report recorded the effects of the attacks laid by this terrorist group continues to undermine governance, rule of law, national cohesion and economic activities, destruction of infrastructure, and human rights violations.
Moreover, the United Nations Humanitarian Coordinator in Nigeria, Mr. Edward Kallon, announced that Dikwa and Damasak towns in Borno state have suspended humanitarian operations due to the gruesome Boko Haram attacks, which the attack led to the destruction of United Nation's property and offices. However, the United Nations and other aid workers have relocated from the crisis area, as the humanitarian community continues to monitor the situation with many people in dire need of life-saving assistance.
Conclusion
This article has carefully discussed Boko Haram as a deadly terrorist group, and the implications it has on the nation (Nigeria), particularly the female gender who are being abducted and used as suicide bombers. The United Nations High Commissioner for Refugees (UNHCR) stated that "since violent attacks of Boko Haram started to spill over Nigeria's north-eastern frontier in 2014, Cameroon, Chad and Niger have been drawn into what has become a devastating regional conflict. To date, the Lake Chad Basin region is grappling with a complex humanitarian emergency." The values are 3.2 million displaced people, that is, over 2.9 million internally displaced persons in north-eastern Nigeria, over 684,000 IDPs in Cameroon, Chad, and Niger, and 304,000 refugees in the four countries.
This article has discussed the impact of the Boko haram attacks on the female gender and children and it has been discussed in the educational, emotional, physical, and sexual aspects as the female gender are used as sex slaves to satisfy their sexual hunger. The impact of these terrorists is even felt by the United Nations as they have moved their workers from dangerous scenes just for them to stay alive. Nevertheless, it is my humble submission that to improve the situation of Nigeria, all the tiers of government should make more efforts to address the plight of the aggrieved people and their children as it will surely avert the security challenges that the country might face in the future.
---
Editor's Note
The article talks about the various human rights violations and abduction of women by the Boko Haram terrorist group in Nigeria. The article uses scientific and statistically obtained data to summarise that the threat of human rights violations in Nigeria is significant due to the operation of the Boko Haram forces and they have begun abducting and using women from their young and impressionable years as conduits in a religious war. They are used as suicide bombers and have been lethal in recent years with a higher than average rate of success in terrorist attacks. The article also uses this data to support the argument that these abductions have had an immense impact on the education, physical and mental health of the resident population (mainly the women) and that these terrorist organizations must be controlled and destroyed in the interest of peace and development.
You May Also Like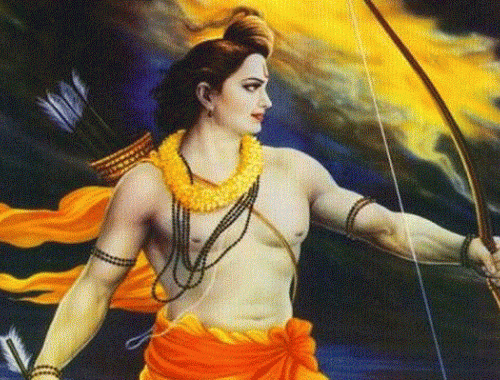 August 5, 2020