The Vice of Non-Consensual Pornography and the Liability of the Intermediary – A Socio-Legal and Ethical Analysis
March 20, 2022
In this age of the internet and social media, new crimes have surfaced where many individuals have become victims of the non-consensual distribution of sexually explicit media, sometimes referred to as revenge porn. Revenge pornography is one such digital wrongdoing that has become too normal in our general public. As characterized by the Merriam-Webster dictionary, revenge pornography is the sexually explicit images of a person posted online without that person's consent, especially as a form of revenge or harassment. In simpler terms, it very well may be portrayed as digital sexual maltreatment.
Even for recording and distribution of pornography, it requires two consenting grown-ups to indulge in the act by their own free will; however, revenge pornography isn't consensual. It, by and large, occurs among accomplices who, while their relationship was great, shared their private pictures and recordings which later on, upon their relationship falling apart, were shared to the world as a method of extortion or simply to harass the other. So, when the initially sweet relationship turns antagonistic later, either of the partners utilizes that shared media to harass the other or extort money by blackmailing to release the pictures or recordings out into broad daylight, or to their family, friends, relatives, or current partners.
This type of non-consensual erotic entertainment incorporates sharing material on the web, like transferring and sharing on internet sites, on pornographic websites and applications, through social media, through email, and so forth. The explanation could be pretty much as straightforward as seeking revenge for the heartbreak caused to the perpetrators when their relationship soured. Be that as it may, this doesn't legitimize such illegitimate and intrusive actions.
Presently in this computerized age, considering our general public, it has turned into a simple and anonymized technique especially for men to soothe their delicate ego and demonstrate 'manliness' by rebuffing women. To that degree, many assaults and rape recordings are being traded. The social development of our male-centric culture has driven its men to rebuff individuals for seeing someone else or for being in physical relations with a new partner, or for leaving them, or in any event, for denying sex while in a relationship. However, this instrument for retribution is sexually impartial; it is women who are mostly targeted.
The increasing menace of Non-Consensual Pornography in India
Women in India never-ending experience the ill effects of being exposed to sexual wrongdoings, viciousness, and predatory tactics in their day-to-day routines. Digitization in India has acquired an expansion; innovative power and admittance to innovation inside the nation prompting a resulting expansion in the occurrences of provocation and crimes in the virtual world. Such wrongdoings, named as cyber-crimes, have developed as a significant situation that the law implementation organizations in the nation and all over the planet are battling to address, and the absence of laws to satisfactorily address such a situation make the protection of victims of non-consensual pornography considerably harder.
In a survey by Cyber and Law Foundation, an NGO in India, it was viewed that out of the internet users between the ages of 13 to 45 in India, a total of 27% of them have been exposed to occurrences of revenge pornography. The issue with revenge pornography is that whenever it is posted on the web, it very well may be gotten to in India as well as in different regions of the world. Furthermore, regardless of whether the material is eliminated from one webpage, its spread can't be held back as any person who has downloaded the pornographic material can republish it somewhere else, subsequently propagating the presence of it on the web.
This perspective has also been appropriately recognized by the Indian court in the judgment of State of West Bengal v Animesh Boxi (2018), by establishing that one occurrence of virtual assault perseveres all through the victim's life. This was a landmark judgment as the Calcutta High Court condemned a man to five years rigorous imprisonment alongside a fine of Rs. 9,000, for transferring private and obscene photos of a young lady, with whom he was in a relationship and had promised marriage, on the web without her consent. On the deterioration of their relationship, the accused uploaded the photos and recordings of the sexual exchanges between them with both her and her dad's names.
The accused was sentenced under Sections 354, 354A, 354C, and 509 of the Indian Penal Code, 1860 alongside Sections 66E, 66C, 67, and 67A of the Information Technology Act, 2000. What was fascinating with regards to the judgment was that alongside the previously mentioned fine and detainment, the courts even guided the state government to regard the victim as an assault survivor and to give her suitable compensation. One more issue that is looked at by law implementation is that such wrongdoings generally go unreported because of social fears of being disgraced.
The Public Prosecutor in the aforementioned case, Adv. Bivas Chatterjee also commented that 98 percent of cyber-crime victims do not even lodge a complaint as the victims, who are usually women, fear they will get identified and labeled in society. Subsequently, alongside the legitimate and calculated issues, arraignment for the wrongdoing is additionally impacted by the absence of announcing of such occurrences.
Legal Provisions relevant to Non-Consensual Pornography
As a result of the recent increase in incidences of revenge pornography, numerous nations throughout the world have passed legislation to combat the issue. Nonetheless, there is no particular regulation dealing with revenge porn in India at the moment. However, several provisions of the Indian Penal Code (IPC) and the Information Technology Act (IT Act) are utilized to condemn offenders, despite the fact that they do not completely address the complexities of revenge porn. For the purposes of the Indian Penal Code, the act of non-consensual pornography is punishable under Sections 292, 354C, 499, and 509. The following are the key provisions and what they entail:
Section 292: Obscene material distribution or dissemination
Section 354C: Photographing or disseminating images of a woman engaging in a private act without her consent
Section 499: Act committed with the intent of harming or having grounds to believe that it would harm an individual's reputation or character.
Section 509: Act meant to offend a woman's modesty.
Similarly, Sections 66E, 67, 67A, and 72 of the IT Act make it illegal to engage in revenge pornography. The following are the key provisions and what they address:
Section 66E: Invasion of privacy; electronic publication or transmission of obscene content
Section 67: Electronic publication or transmission of material involving sexually explicit acts, etc.
Section 67A: Publishing sexually explicit acts on electronic media
Section 72: Invasion of privacy and secrecy
Other laws, such as Sections 4 and 6 of the Indecent Representation of Women (Prohibition) Act, 1986, which prohibits the publication of images (among other things) that feature indecent representations of women, also apply in such instances. Section 4 prohibits the publication and distribution of books, leaflets, conveyance, pamphlets, newspapers, films, drawings, paintings, photos, etc. containing obscene portrayal of women. Section 6 specifies punishment on breaching Section 4, where the wrongdoer is to be rebuffed with rigorous imprisonment, and with a fine. Depending on the facts and circumstances of the case, relevant sections of other statutes may also be used.
Liability of the Intermediary in the cases of Non-consensual Pornography
Because revenge porn is usually posted online on websites hosted by intermediaries, it's important to consider whether the host of the website where the revenge porn content is put may be forced to remove it and to be held accountable. An intermediary is defined as a person who on behalf of another person receives, stores, or transmits that record or offers any services in relation to it, according to Section 2 (1) (w) of the Information Technology Act of 2000.
Furthermore, Section 79 of the IT Act acts as a safe harbor for such intermediaries, allowing them to avoid liability for any third-party information, material, or data that they store or make accessible, whether anonymously or otherwise. But this safe harbor condition is applicable if the intermediary promptly takes down the controversial or obscene content on directives of the government. Additionally, Section 3 of the Information Technology (Intermediary Guideline) Rules, 2011, requires all mediators to practice alert while they have any material on their site and direct their 'due diligence to ensure that such material doesn't encroach upon others' rights.
In My Space Inc. v. Super Cassettes Industries Ltd. (2011), the court decided that Section 79 and 81 of the IT Act must be agreeably built. Thus, when the mediator gets genuine information through mail or recorded as a hard copy from the impacted individual (victim of revenge pornography, in this situation), they need to follow up on it inside a day and a half by debilitating the admittance to such data or content. Such a grievance is otherwise called a takedown notice. This implies that when a survivor of non-consensual or revenge pornography sends a 'takedown notice' to the intermediary, they should consent to it to escape liability. But, a contributor to the issue is that at present, there are no laws that give an outright right to the casualties of non-consensual pornography to bring down the encroaching material.
Conclusion
It can be seen that while courts and the general set of laws are endeavoring to assist with giving equity to victims of such wrongdoings, the lack of legislation specifically for protecting the victims of revenge porn may smother their endeavors. This could likewise additionally influence the victims of such wrongdoings not to report any such experience to forestall being arraigned or ostracized due to the cultural and social tensions and disparagement.
While the arrangement of the law is needed to put a stop to sending of obscene pictures, a similar arrangement should be brought about to ensure that the receiving party is also consenting to it. Another conceivable arrangement is for new laws to be made that satisfactorily address issues of the modern, technologically advanced era, which are arising in the virtual world and are not gendered, targeting both men and women. Without such changes being carried out, the logical inconsistencies in the general set of laws would propagate, not creating deterrence in the minds of the perpetrators and keeping victims from obtaining justice.
---
Editors' Note – The article takes a detailed look at cybercrime, more particularly, porn as a medium for revenge. The article develops a strong argument and explains how revenge porn is uploaded and how it can be reduced. It also in great depth lists the various laws and legislation under which remedies can be availed of in case of victimization. It concludes by saying that the fragile male ego is largely to blame for revenge porn while maintaining that the offense itself is impartial and gender-neutral.
You May Also Like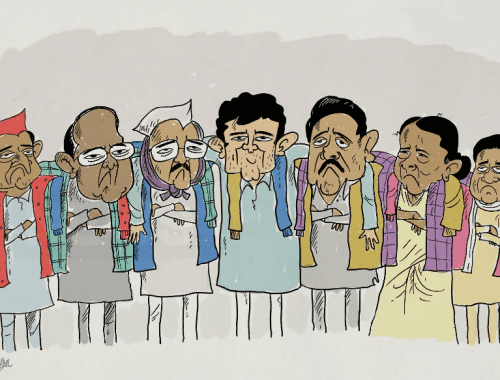 November 10, 2020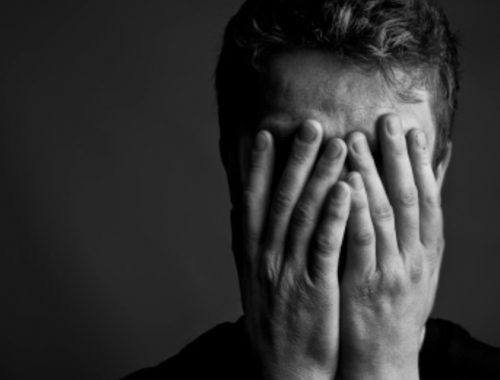 August 21, 2020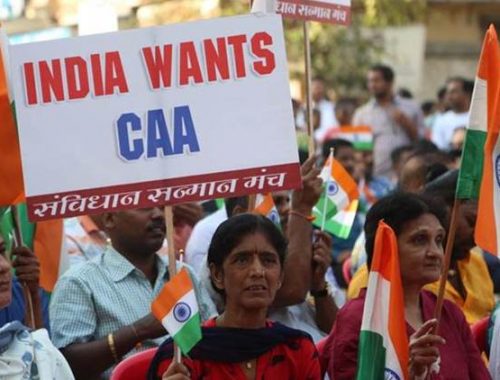 July 18, 2020