Banking Biology – The Jurisprudence and Issues of Privacy in Biological Data
February 9, 2022
As biological data is being gathered at outstanding speeds, on account of higher-output and cheaper DNA sequencing innovations, the number of biological data sets that have been created to oversee such a downpour of information is developing at faster rates. The aim of biological data sets is not exclusively to store, coordinate and offer information in an organized and accessible way with the intent to work with information recovery and representation for people, but additionally to give web application programming interfaces (APIs) for PCs to trade and incorporate information from different data set assets in a robotized way, subsequently, creating data sets to manage enormous volumes of biological information is the fundamental assignment in bioinformatics.
Simultaneously, the actual idea of 'privacy' has developed in recent years and another model of privacy has made strides. The conventional perspective on privacy as secrecy or concealment as a 'right to be let alone' has become progressively stressed in the Information Age. The Internet and pervasive correspondence advances work with wide sharing of data, including profoundly close to home data, regularly without the individual's information or consent. Another hypothesis of privacy has arisen, in which concealing one's secrets' is less applicable than being in charge of the dispersion and use by others' of the information individuals create throughout looking for medical care, managing shopper exchanges, and approaching their lives. 'The main paradigm on the Internet and in the "genuine", or disconnected world, thinks about privacy as an individual right to control the utilization of one's information, including enjoying access and utilizing it without anyone else". The present study seeks to examine the concept of developing the jurisprudence and issues of privacy and consent in the consent of safeguarding biological data.
Dimensions of Biological Privacy
To comprehend biological privacy, it is essential to know the idea of privacy. Privacy is a condition of limited access or admittance to an individual or data about a person. The right to privacy alludes to the moral and lawful rules that perceive the significance of limited admittance to an individual or data about a person. Three other huge ideas inside the domain of privacy and biological privacy are confidentiality, security, and anonymity. Confidentiality portrays a circumstance where data is uncovered inside a trusting relationship (eg. doctor and patient) on the express or suggested understanding that it won't be unveiled to an outsider without the authorization of the wellspring of the information.
Confidentiality is relevant to the nondisclosure of biological information, is an essential standard in the moral codes of numerous health professions, and is a vital component of a wide scope of laws. The obligation to ensure privacy isn't outright nonetheless, and in specific conditions perceived by law or moral codes, different interests may be paramount, as the health and strength of outsiders. Regardless of how individuals decide to characterize 'privacy', there is a boundless feeling among legal and ethics researchers that current protection laws don't give as much protection as many individuals expect or mistakenly accept they have.
Social, Legal, and Ethical Implications of Biological Data
The lawful idea of autonomy serves as the reason for quite some time securing an individual's bodily integrity. Specifically, cases have held that competent adults have the right to choose or pick whether or not to go through medical interventions. Before individuals settle on such a decision, they have a right to be informed regarding facts that may be material to their decision, for example, the idea of their condition and its prognosis, the likely dangers and advantages of a proposed test or treatment, and the options to the proposed intervention.
In the biological context, medical services suppliers have been expected to take responsibility for not giving the data that a hereditary test is accessible. Individuals additionally have the right to be informed about and to control the resulting utilization of tissue that has been eliminated from their bodies.
In the legal circle, the rule of privacy is an umbrella idea incorporating issues of both autonomy and confidentiality. Confidentiality, as a rule, suggests that some assortment of information is sensitive, and thus, access to it should be controlled and restricted to parties approved to have such access. The data given inside the relationship is given in certainty, with the assumption that it won't be revealed to other people or will be uncovered to others just inside limits. The state or state of nondisclosure or restricted exposure might be secured by moral, social, or legitimate standards and rules, which can be communicated in terms of rights and obligations.
The principles of autonomy, security, privacy, and equity place on people's freedoms to make personal decisions without obstruction. This is expected, to a limited extent, to the significance put on people in our way of life and our overall set of laws.
Safeguarding Biological Data – Indian Perspective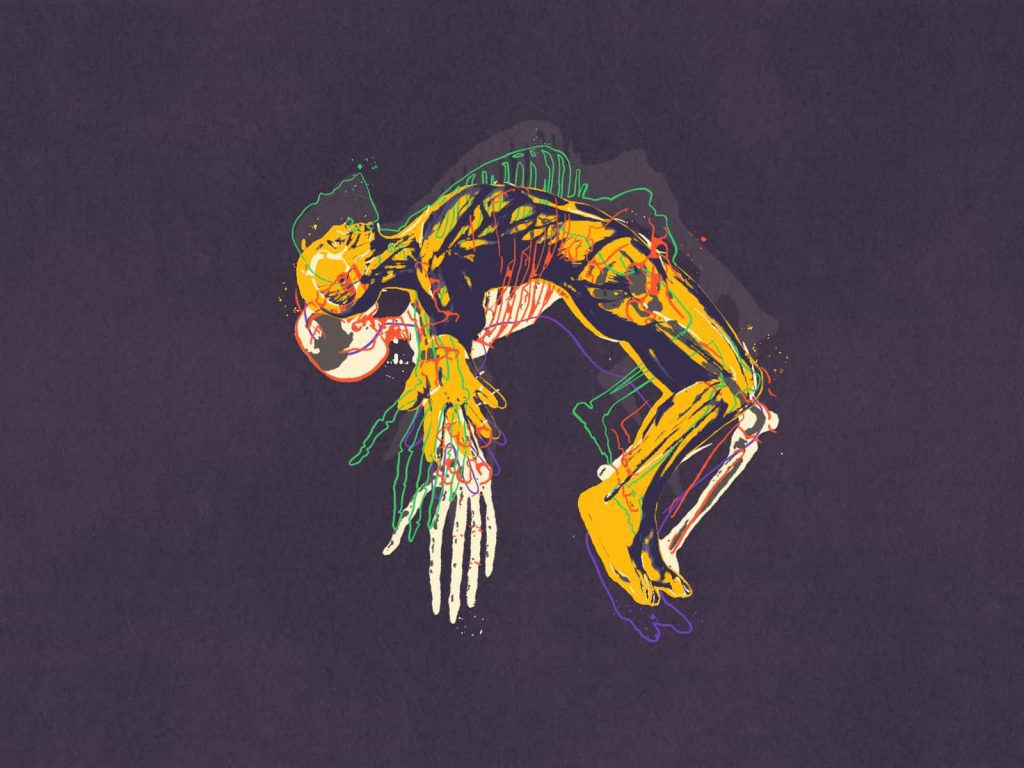 No particular regulation or legislation in regards to the exposure of medical records exists in India. Under the Indian Medical Council Regulations, however, each clinical or medical expert is committed to keeping up with doctor-patient confidentiality. While a doctor unveiling individual data about their patients could be held guilty of professional misconduct, this commitment doesn't reach out to different people answerable for handling patient data, either under the order of a state body or a body corporate. Doctors are just permitted to reveal patient data to general health experts in restricted conditions, for example, in case of an occurrence of a 'genuine and recognized the danger to a particular individual and/or community.'
Right to Privacy – The Supreme Court has on a few events accentuated that the right to privacy is certainly not a flat-out right. Instead, the Court has decided to take on a made-to-order approach in the translation of the right to privacy. There have been examples where the Court has permitted a medical professional to illuminate the patient's future life partner about his HIV-positive status. The reasoning for disclosure in such cases has been the public government assistance contention that the careless spreading of an irresistible sickness is an offense against public safety.
This methodology, which interprets person independence just with regards to whether or not an interface with public interest exists, varies significantly from the ECtHR's freedoms-driven methodology in I v. Finland. In settling the conflict between the 'right to be let alone' and the 'greater good of people in general, the judiciary has inclined towards favoring public interest over individual privacy. In Sharda v. Dharmpal, a husband petitioned for divorce on the premise that his significant other was mentally ill. In request to demonstrate this reality, the spouse was constrained to go through a medical examination or assessment. She stated that being compelled to do as such without her consent would be violative of her freedom. Subsequent to expressing that the 'right to privacy is not an absolute right, the Court held that the absence of such information would make it difficult to decide on the current facts of the case.
In the case of Shri G.R. Rawal v. Chief General of Income Tax (Investigation), the bench examined the ambit of section 8(1)(j) of the Right to Information ('RTI') Act, 2005, which rejects revelation of 'individual data' in light of an application. The Central Information Commission, in any case, held for this case, that the exclusionary rule would not apply where the bigger public interest justifies disclosure. Considerably more disputably, the Court has decided that data contained in a public record can't be secured under the right to privacy. Since public records could incorporate medical clinic records, jail records, and any other data gathered by a state body, this decision might have the impact of bypassing any approval necessity of gathering patient information as of now contained in public records. It is significant, accordingly, that a thorough information security law is enacted to manage the flow of data in the hands of the State.
Conclusion
It can be concluded that concerns about biological data privacy and health data privacy more extensively fall into two enormous classifications the capacity to control where information about people go and the degree to which people can be guaranteed that information about them won't be utilized to cause them to hurt exposures of biological data happen when people deliberately make their distinguished genomic information public, as a rule, individuals do this disregarding or paying little heed to the effect on themselves or their family members.
The significant aim of biological data sets is not exclusively to store, coordinate and offer information in an organized and accessible way with the intent to work with information recovery and representation for people, but the concerns are also rising about biological data privacy and health data privacy. There is minimal that should be possible to forestall these willful disclosures but to guarantee that people know about the potential outcomes. Honestly, the impact of presenting the idea of 'sensitive data information to the IT Rules in India is still up in the air. All things considered, the implementation of these new principles is not settled per the 'right to privacy' law created by the courts in India.
You May Also Like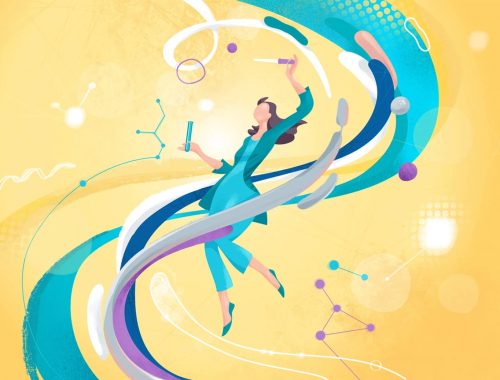 February 25, 2022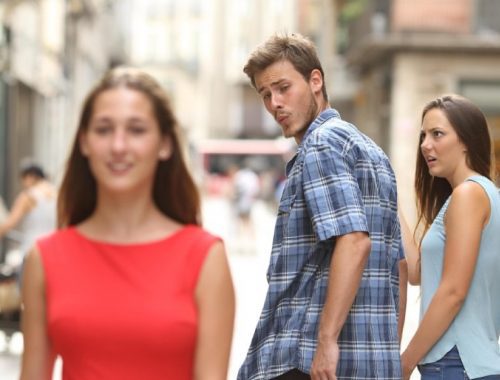 September 11, 2020