Maternity Leave not a matter of Charity – A Socio-Legal Analysis
January 18, 2022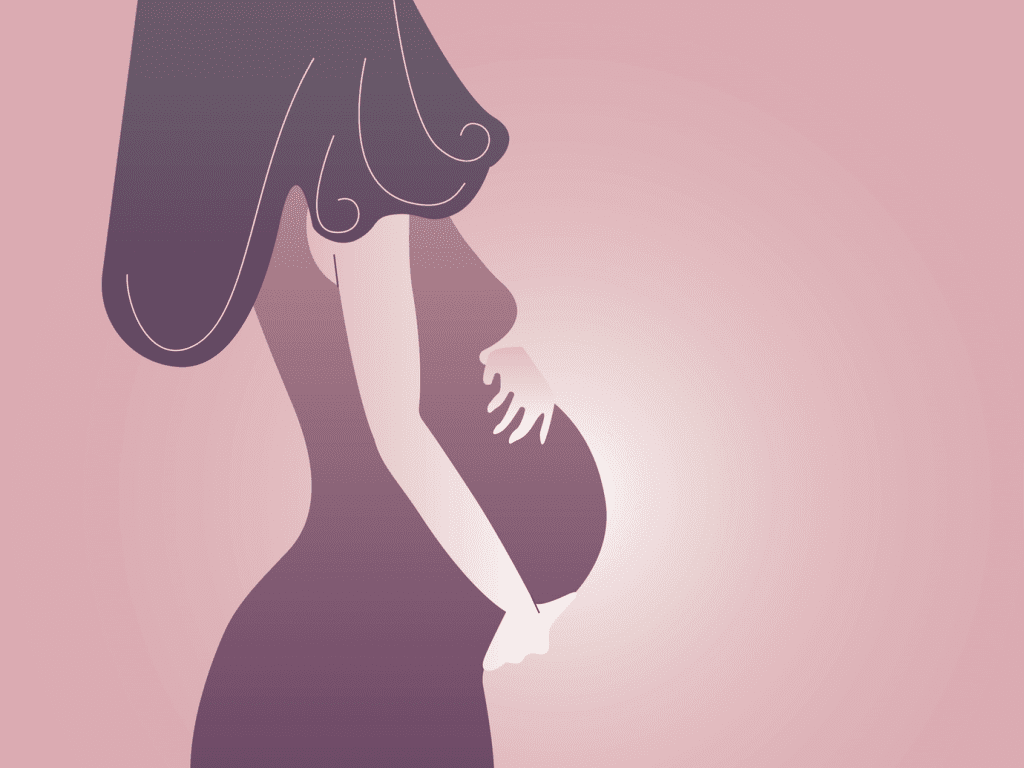 The contribution of women in the workforce has long been underestimated. A lot of women are involved with domestic work which escapes economic analysis oftentimes. With a growing proportion of women breaking the golden cages of traditions and are coming out of their homes to work, some serious issues need to be dealt with. Cognizance must be taken of the fact that conditions for working women are different from that of working men. Conditions specific to females, like that of menstruation and maternity might reduce their efficiency but this should not be at the cost of their ostracisation from the workplace entirely.
They require certain special privileges that should be able to compensate for the disadvantages they have to face owing to some biological differences. That is why issues like maternity leave are strongly advocated by feminist communities. Providing the mandate for a paid maternity leave has its pitfalls and advantages. Legislations by the government have tried to ease the path of working women. However, there has been a mixed reaction from different sections of society. In this article, we would try to socio-legally analyze the importance of maternity leave, how certain groups in the society view this as a disability associated with women, what the government has done for it and how we need a revamped approach towards this entire issue.
Why maternity benefit is a right?
The power differences in our society are glaringly visible. As Simone De Beauvoir highlighted the difference between sex and gender with her statement, Women are not born, but made, we have a pre-determined set of roles for a male and female. The gender stereotypes that we expect people to conform to are not new and are likely here to stay for the near future. However, the process to break them has been initiated. Women are expected to take up dual roles as caregivers and as professionals. In contemporary capitalist and competitive economies, women are left behind trying to juggle between their roles as a caregiver and an employee. Moreover, a woman has to undergo so many biological challenges that accompany motherhood.
After childbirth, conditions like fatigue and discomforts like perineal pain and uterine contractions are very common in females. Post-partum bleeding can occur from 2 to 6 weeks. Also, a child continuously needs its mother for some time after birth. All of these factors keep a woman away from her workplace for the duration of this delicate period. These biological occurrences are natural and not under the control of the mother/woman in question, hence, it is needed to re-design workplace norms and make provisions for progressive statutes that ease the burden young mothers women face in workplaces.
The Preamble to the Indian Constitution underlines our commitment towards social, political and economic justice. Also, Article 42 of the Indian Constitution states that the State shall make provision for securing just and humane conditions of work and for maternity relief. In line with these provisions, Uttarakhand HC in 2018 struck down a rule that denied maternity leave benefit to a woman on her third pregnancy as ultra vires of the Constitution. This judgment has re-asserted the fact that maternity leave is a right as per the principles of justice embedded in the various provisions of the Indian Constitution.
It should not be considered a charity done for women as it is their right in a democratic society ruled by the principle of Rule of Law and one that believes in equality of opportunities to all. Additionally, providing maternity leave is also in the interest of the entire society.  Studies show that adequate maternity leave can lead to lower infant mortality rates, health benefits for the mother, higher female participation in labour and organized employment and increased breastfeeding rates.
Maternity Leave Laws
Internationally, the Declaration on Equality of Opportunity for Women Workers was adopted in 2004 by the International Labor Organization establishing the minimum duration for maternity leave as 14 weeks.  ILO Maternity Protection Convention held in 2000 laid down that it was the responsibility of the state and society to protect pregnant women workers. Thus, all the members of ILO, like India, were directed to frame their policies aligning with these directions. It was after this that India brought Maternity (Amendment) Act 2017.
The main legislation that governs this area is the Maternity (Amendment) Act, 2017 that amended the Maternity Benefit Act, 1961. The amendment increased the duration of paid maternity leave from 12 weeks to 26 weeks. This made India one of the 42 countries that have this long maternity leave. It also extended the pre-natal leave to 8 weeks. The remuneration paid during maternity leave is equal to the average of her daily wage payable for the period of her actual absence.
Containing some very progressive provisions, the legislation provides maternity leave benefits to a woman who has adopted a child below the age of 3 months. Commissioning mothers are also provided leave for 12 weeks. As per the act, a pregnant woman is also entitled to a medical bonus of Rs. 1000 if no free medical care has been assigned by the employer. Mandatory establishment of crèches is another requirement laid down by the act for employers.
However, this legislation is not without certain deficiencies.
There is no mention of leave for surrogate mothers who have to undergo the same difficulties with an additional emotional pain of parting with the child. 
The act provides flexible working hours and works from home facilities. It also puts an additional responsibility on the employer to construct a crèche facility in or near the workplace. All of these added responsibilities would recoil back negatively as it would in some way discourage employers from hiring female employees to get rid of these duties. 
Another objection raised by the critics of this legislation is that it only provides respite to women working in the corporate or the so-called organized sector. These women form a very small percentage of working women. A majority of the women work in the unorganized sector and hence remain aloof from these benefits. 
Maternity leave as a disability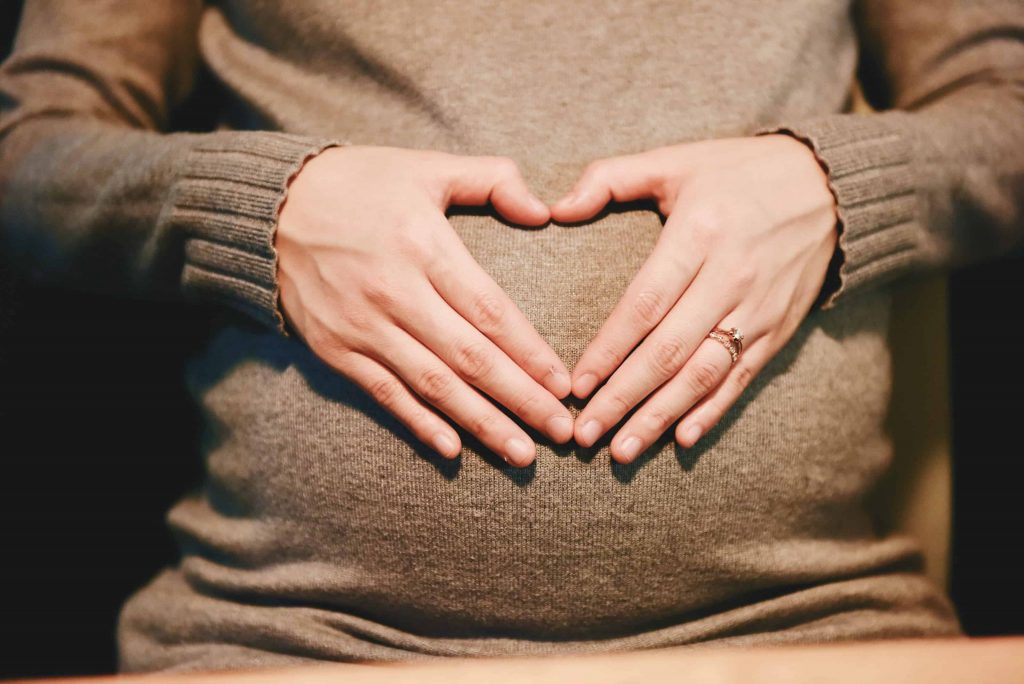 In her book 'Lean In: Women, Work, and the Will to Lead', Sheryl Sandberg argues, The gender stereotypes introduced in childhood are reinforced throughout our lives and become self-fulfilling prophecies. Most leadership positions are held by men, so women don't expect to achieve them, and that becomes one of the reasons they don't."
However, in recent years we have seen a shift in this ideology. More and more women are now coming forward contributing to the labour force. Nevertheless, the increase in the number of working women has not been completely successful in breaking the gender stereotypes that are programmed in our minds from childhood. Traditionally, a women's place is considered as the kitchen and managing the household.
People like Mohan Bhagwat, the RSS head reinforce this ideology with their statements like, A husband and wife are involved in a contract under which the husband has said that you should take care of my house and I will take care of all your needs…Till the time the wife follows the contract, the husband stays with her; if the wife violates the contract, he can disown her.
This ideology has hindered women's participation in the workforce. It is believed that household duties hold back a woman from fully discharging her duties as a professional. On top of that, conditions specific to women like menstruation and maternity deter employers from hiring women. Also, when such acts like Maternity benefits impose additional duties on the employers they would automatically try to evade it by not hiring women. And even if they are provided with paid maternity leave, many capable women are denied promotions on the basis of allegedly reduced performance during the maternity period.
Supreme Court in the case of Municipal Corporation of Delhi v/s Female Workers and Another explicitly stated that every woman employee is mandatorily entitled to a paid maternity leave, whether contractual, permanent or casual. Our courts have given some very progressive judgments extending the maternity leave benefits to women from all categories. In the case of Smt. Tanuja Tolia vs State Of Uttarakhand And Others, the Uttarakhand HC quoted, Motherhood and childhood are entitled to special care and assistance. All children, born in or out of wedlock, shall enjoy the same social protection, a statement from the Universal Declaration of Human Rights. Thus, there has been a change in people's perception reflected in our laws and legal judgments. However, even after this, the number of women at workplaces is plummetting. This indicates a fault in our approach towards this issue. 
Correcting the approach
There are several stigmas associated with the working woman. The burden of paying paid maternity leave on the employers as a mandate becomes another. When choosing between a male and a female candidate with the same capabilities for a job, an employer would naturally choose the male candidate as employing him would cost him less, worth only the salary. This way, something that was designed to help women has backfired and has contributed to increased discrimination against women. Therefore, to solve this issue and reduce the burden on the employers, we need a different approach.
A working group in 2018 suggested a few changes in the policy for a US federal policy on paid parental leave. It recommended that the cost of paid leave should be imposed on the employees through a tax. Now, this seems a tangible solution where the employer would have no additional burden of payment and it could be extracted through an employee payroll tax. This way both the purposes of maternity benefits and reduced responsibility on the employer would be solved.
Hence, there would be no room for any form of discrimination. Another important dimension that we should realign our focus on is the gender neutrality of leave. Providing an equal opportunity for paternity leave would help in eradicating the dogmas surrounding maternity and women being the sole caregivers. We do have some provisions for paternity leaves but we should place more emphasis on it. We should try to make these laws gender-neutral to rule out any scope of discrimination.
Conclusion
To conclude, the legal mandate of paid maternity leave has had mixed responses socially. On one hand, it has provided medical and economic security to both the mother and the newborn. On the other hand, it has invited discrimination against hiring women from the employers' bloc. This calls for a change in approach. Imposing the cost of leave on the employees through tax and making the laws more gender-neutral would prove to be the silver bullet. Motherhood has been exalted traditionally and remains one of the most cherished phases in a woman's life. However, this should not hamper her professional growth in any way and the role of fathers should be highlighted equally. It is important to recognize paid maternity leave as a right rather than charity. Hence, to bring about this transformation, our policymakers should reconsider their stance on the issue.
---
Editors Note
The article raises the issue of maternity leave in India. Maternity leave in India is often considered by many employers to be more of a headache than a provision for the benefit of their employees and this is conveyed by the arguments of this article. It contends that maternity benefits are not socially equal and have impacted negatively the growth of women in workplaces over the recent years. It delves deep into the possible social rationale behind the declining number of women workers and suggests ways in which to develop laws and statutes to make it more gender-neutral and just. It then concludes by highlighting the need for a fresh approach to this issue and urges state and central governments to look into the matter urgently as maternity is a fundamental human right and should not be discriminated against.
You May Also Like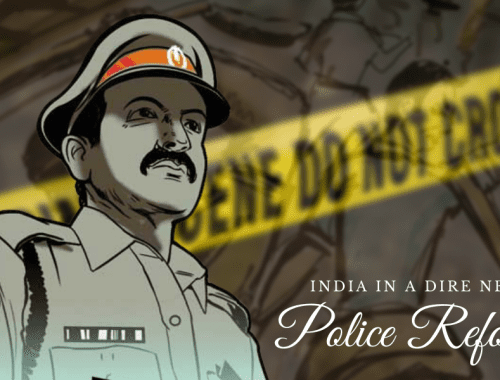 May 12, 2021
February 23, 2021