Junking the Colonial Era Criminal Defamation Law in the Era of #MeToo
November 11, 2021
India is one of the largest democracies in the world and its supreme law is the 'Constitution of India.' The Indian Constitution is the lengthiest constitution in the world and one of its most important parts is Part IV relating to fundamental rights. The relevant articles are Articles 12 to 35. A very important fundamental right out of these is the right to free speech and expression envisaged under Article 19(1) (a) of the Constitution. But a person in the name of using his right to speech and expression could not defame or insult another person. Article 21 of the Indian Constitution guarantees the Right to Life to its citizens and an important facet of this right is the Right to Reputation.
So, a person in the exercise of his freedom of speech and expression cannot by denigrating violate the Right to Reputation of another person. A reasonable restriction thus is put on the freedom provided under Article 19 of the Indian Constitution. The provisions pertaining to criminal defamation in Section 499 and 500 of the Indian Penal Code, 1860 are considered to do this part of putting reasonable restrictions on freedom of speech and expression. However, not everyone is of the same view and has raised eyebrows on the fact of this restriction being reasonable. The criticism of this provision has heightened with the advent of the #MeToo movement in India and some other countries. The question of debate is whether the colonial-era law of criminal defamation has any relevance in the current scenario?
Understanding Defamation
Section 499 of the Indian Penal Code, 1860, defines defamation as – Whoever, by words either spoken or intended to be read, or by signs or by visible representations, makes or publishes any imputation concerning any person intending to harm, or knowing or having reason to believe that such imputation will harm, the reputation of such person, is said, except in the cases hereinafter expected, to defame that person.
There are many exceptions also to this provision. According to Britannica, Defamation, in law, attacking another's reputation by a false publication (communication to a third party) tends to bring the person into disrepute.
So, defamation connotes, when a person knowingly or intentionally passes false derogatory comments, publishes false claims, or commits any such action which poses potential harm to the reputation of another person or contravenes his right to reputation. Defamation can be of two types in the context of Indian Law, civil defamation and criminal defamation. Civil defamation is governed by the Law of Torts and Criminal defamation by Section 499 and Section 500 of the Indian Penal Code, 1860 with its procedural aspect given in CRPC. The punishment prescribed for civil defamation cases is providing compensation to aggrieved and in criminal defamation, either imprisonment of two years or fine or both as per the facts of the case.
Defamation is of two types, libel when a defamatory statement is made in written form, and slander when a defamatory statement is made in oral form. It is a bailable, compoundable, and cognizable offense. A question that might bewilder you here is that if defamation is punished by civil law, why then under criminal law also it is made punishable.
A basic understanding of the meaning of civil and criminal law provides that a civil wrong is a wrong that is done with an individual and does not anyway harm the society at large and a criminal wrong albeit is committed against an individual but it affects society per se. Defamation by its very nature seems to be a civil wrong which torments the reputation only of the person against whom it is committed and does not affect the society at large. However, the law has a different stance and makes defamation a criminal offense with it being a civil wrong also. But why so?
Why was defamation made a Criminal Offence?
The Indian Penal Code was initially drafted by Thomas Babington Macaulay, famously known as Lord Macaulay; therefore the IPC is also called the Macaulay's Code.
The wrong of defamation was made a criminal offense in the colonial period by Britishers so that they can instill fear in people and have a chilling effect on their free speech and expression. The British government did not want Indians to protest against the draconian policies that they have introduced in India. Indian freedom fighters protested vigorously against the British Government and the British government in an attempt to silence people, made this law to validate their malpractices.
Understanding the #MeToo Movement
The #MeToo Movement started in the US after many actresses accused Harvey Weinstein a famous Hollywood producer, of sexual harassment. After getting a start in Hollywood, the #MeToo movement took the momentum and reached the whole world. Eventually, it reached India and women started sharing their stories on social media platforms like Twitter and Instagram, etc. But what women got in return was not something that was intended.
India's #MeToo Movement and Criminal Defamation
There has been a myriad of cases where we have seen journalists and activists being sued for criminal defamation by political leaders or persons in power because of their fair and true comments and observations about the malpractices and corrupt activities etc. of these powerful leaders as it harms their 'reputation'. Not only journalists and activists but also women who have shared about the incidents of sexual misconduct have to bear the consequences of this colonial-era law. With the advent of the #MeToo movement, women have started to come forward and share the incidents of sexual harassment or misconduct that happened to them at any point in their lives exposing the faces and realities of the men who were the perpetrators. The #MeToo is a strong movement that can lead to a better and safe environment for women at the workplace and in society.
But while positively encouraging women to be vocal about having faced any misconduct there still are some issues that at the same time are obstructing them from doing so. A landmark case in this context is Mobasher Jawed Akbar vs. Priya Ramani. In 2018, a journalist, author, and writer named Priya Ramani, in a tweet alleged the then Minister of External Affairs, of sexual misconduct. MJ Akbar in retaliation filed a suit of criminal defamation against Ramani. He alleged that Ramani in her comments has used some offensive words which can harm his 'stellar reputation' and that all allegations made by Ramani against him are false. Ramani pleaded not guilty and contended that whatever she said was in good faith and for the public interest.
MJ Akbar failed to prove his allegations and Priya Ramani was acquitted. This seems like a fair decision and indeed it is. Judge Ravindra Kumar Pandey in this case observed that "woman cannot be punished for raising voice against the sex abuse on the pretext of criminal complaint of defamation as the right of reputation cannot be protected at the cost of the right of life and dignity of woman as guaranteed in Indian Constitution under Article 21 and right of equality before the law and equal protection of the law as guaranteed under Article 14 of the Constitution".
But, what matters is not only the decision but also the long process of the trial which a person has to go throw just for exercising his/her freedom of speech and expression. The criminal defamation law has become a tool for the wrongdoers to silence their critiques and save there not so stellar reputation.
Not only criminal defamation but also civil defamation should not be used to silence a victim of harassment. It takes a lot of courage and strength for women to talk about such issues and it is not fair to pose a question like, why it took her 20 years to openly talk about this misconduct? Thankfully, the SC in this context had observed in the Priya Ramani case that, a woman has "a right to put her grievance at any platform of her choice and even after decades". In 2018, another victim of sexual harassment, filmmaker and activist Leena Manimekalai was sued and charged with criminal defamation by Susi Ganesan, a director, and scriptwriter. Leena Manimekalai is also pursuing a Master's in Fine Arts at Canada's York University for which she had to be physically present there. But on Ganesan's petitions, Leena's passport was impounded which made it impossible for her to travel abroad. However, she has challenged the impounding of her passport in Madras High Court.
Why did a girl have an effect on her studies for talking about the misconduct that someone has done to her? What is the value of making a law for redressal in harassment cases if no one is going to listen to those cases and the victim herself is going to land in court with the label of an accused? In another instance, Vinta Nanda, a writer, and producer, when accused Alok Nath of sexual misconduct and rape she was sued for civil defamation by Alok Nath. Alok Nath's lawyer even told that others who accused him of harassment will also be sued. The statements of these popular faces prima facie reflect their intention of intimidating the victims and abstaining them from speaking up against him.
A question that arises here is, does the harasser tend to be unaware of what he has done to the victim? Or is it his narcissist attitude that does not let him bother about what he has done? Every person is aware of his mistakes but no one is ready to accept them. And a reason why these perpetrators do not accept their mistakes at once is that they have this provision of criminal defamation to their rescue. They sue the victim and harass the victim again be it with the onerous proceedings of the courts or hefty litigation costs. Also, the burden of proof is on the defendant that whatever she said was in good faith and for the public good. So, she has to prove her truth whereas the perpetrator should prove that he did not do what he is accused of.
They try to intimidate the victim by taking her to the court because who would like to go behind the bars just for sharing a traumatic incident that has happened to them? And get charged with a criminal offense? The provision is said to be a reasonable restriction on freedom of speech and expression but what could be more unreasonable than charging a victim of misconduct with criminal charges? Not only harassment victims but many other people are bearing the brunt of this provision. These are all questions that remain unanswered because we continue to have this colonial-era criminal defamation law in our fundamental criminal statute IPC.
The Supreme Court of India in the Subramanian Swamy v. Union Of India case upheld the constitutional validity of Section 499 and Section 500 of the Indian Penal Code, 1860. The case was decided by a two-judge bench comprising of Justice Dipak Misra and Justice P.C. Pant of the Supreme Court.
The International Tale of #MeToo
Not only India but many other countries that were past British colonies continue to have this more than a century-old provision in their criminal statutes. Discussing its current usage or misusage in these countries is also worth discussing since the #MeToo movement is a colossal movement and this law anywhere is a threat to the #MeToo movement's pace.
Pakistan
Likewise India, Pakistan continues to have criminal defamation law. In April 2018, a Pakistani singer and actor Meesha Shafi accused Ali Zafar, a celebrity of sexual misconduct, following which a lot of other women came forward to accuse Zafar of misconduct. However, Ali Zafar, in retaliation filed a case of civil defamation against Meesha Shafi, seeking almost a billion rupees as damages from her as compensation under the civil defamation provision. The story does not end here, Shafi being a headstrong woman went ahead and filed a suit against Zafar in July 2018 for sexual harassment at the workplace but her plea was dismissed by the Lahore High Court. In September 2020, Zafar again filed this time a criminal defamation case against nine people including five women.
So, In whom should a victim pose trust and faith, if the most trusted organ of the government Judiciary fails us? Is it a victory or a failure for the judiciary when it welcomes a case of defamation against a victim of sexual harassment but it dismisses the appeal of the same victim alleging a person of sexual harassment at the workplace? The Judiciary should not let these perpetrators take advantage of this law and harass the victim more. If a woman gathers the courage to speak up about the misconduct no matter what, her family might stop her from doing so because they will fear a lawsuit against her.
Singapore
Singapore has a criminal defamation law very similar to India, as it had been a British Colony like India. Section 499 of the Singapore Penal Code criminalizes defamation and the punishment prescribed is imprisonment for two years with a fine.
Malaysia
Malaysia too continues to have a criminal defamation law in place. In Malaysia, a student named Ain Husniza Saiful Nizam aged 17 accused her teacher of making rape jokes in class through a TikTok video that had more than 1.9 million views. She and her parents were sued for a large amount. Because verbal and physical abuse is a big issue in Malaysian schools a lot of other students too shared their stories. An investigation was carried out against the teacher but it was disposed of later on.
Countries that decriminalized the anachronistic Criminal Defamation Law
Many countries have decriminalized defamation. The instances of the UK, Sri Lanka, Lesotho, and the USA. The international provision in this regard is as follows – Article 19 of the Universal Declaration of Human Rights enshrines the right to free speech. "Everyone has the right to freedom of opinion and expression; this right includes freedom to hold opinions without interference and to seek, receive and impart information and ideas through any media and regardless of frontiers."
United Kingdom
Most importantly the UK, responsible for the presence of the law on criminal defamation in India has decriminalized defamation. A former member of parliament of UK, Claire Margaret Ward, on the enactment of the act that abolishes sedition, said that "The existence of these obsolete offenses in this country had been used by other countries as justification for the retention of similar laws which have been actively used to suppress political dissent and restrict press freedom." She also said that if these offenses are abolished in the UK, it would be able to challenge laws similar to this in other countries.
Lesotho
In a 2018 case of Peta v. Minister of Law, Constitutional Affairs and Human Rights, the provision on criminal defamation in the Penal Code of Lesotho was abolished on the ground of being ultra vires the freedom of speech and expression envisaged in Section 14 of the Constitution of Lesotho.
Concluding the #MeToo Tale
In essence, criminal defamation is a provision that does not conform to the norms of democratic countries. It is a discriminatory provision that goes on to stifle people's dissent. This article revolved mainly around how this provision is being misused against harassment victims after they have started to share incidents of misconduct with the wake of the #MeToo movement, but it works against those people too who criticize government, politicians, big corporates, etc. Criticism is considered to be a test of a healthy democracy.
If we have a healthy democracy, why fear criticism then? #MeToo movement brought into negative limelight the names of those who have always been in the positive limelight and because these 'famous' people cannot take this blow to their reputation which was a repercussion of their wrongdoings and misconducts, they go on to file defamation suits against the victim and shift the whole blame on the victim.
What all this leads to is already discussed. Lastly the answer to the question of whether the colonial-era law of criminal defamation has any relevance in the current scenario? could be that the current scenario is such that many developments are taking place around the world, people are becoming more and more aware of their rights and responsibilities with the increasing number of platforms on which information can be shared and many other advancements, in such an advanced era we cannot keep heading back to a law which is emblematic of the colonial era.
If the country which gave this law to us has decriminalized it, then why can not we do it? The criminal defamation law has to be junked and the Supreme Court should give heed to this imperative issue, so that women are free to talk and share their stories through the #MeToo movement. If this law persists if not all but some women will be fearful and not share their stories. This law has seen massive misuse in the past be it in the context of #MeToo or politics and an increasing number of false cases under Section 499 and Section 500 signals the need of abolishing this law at the earliest.
You May Also Like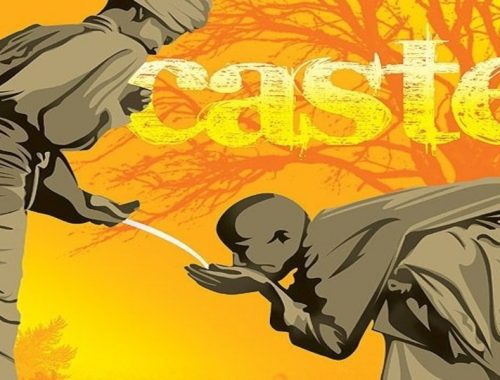 March 25, 2021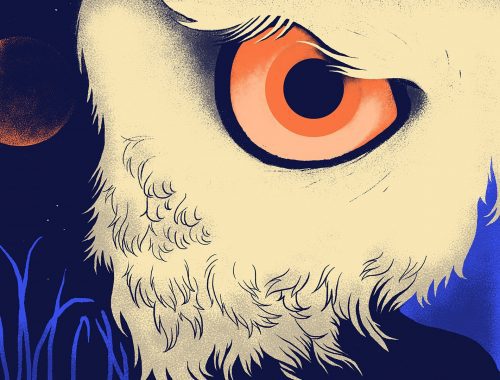 October 28, 2020