Prostitution, Slavery and Human Trafficking – The Odious face of India and the World
October 14, 2021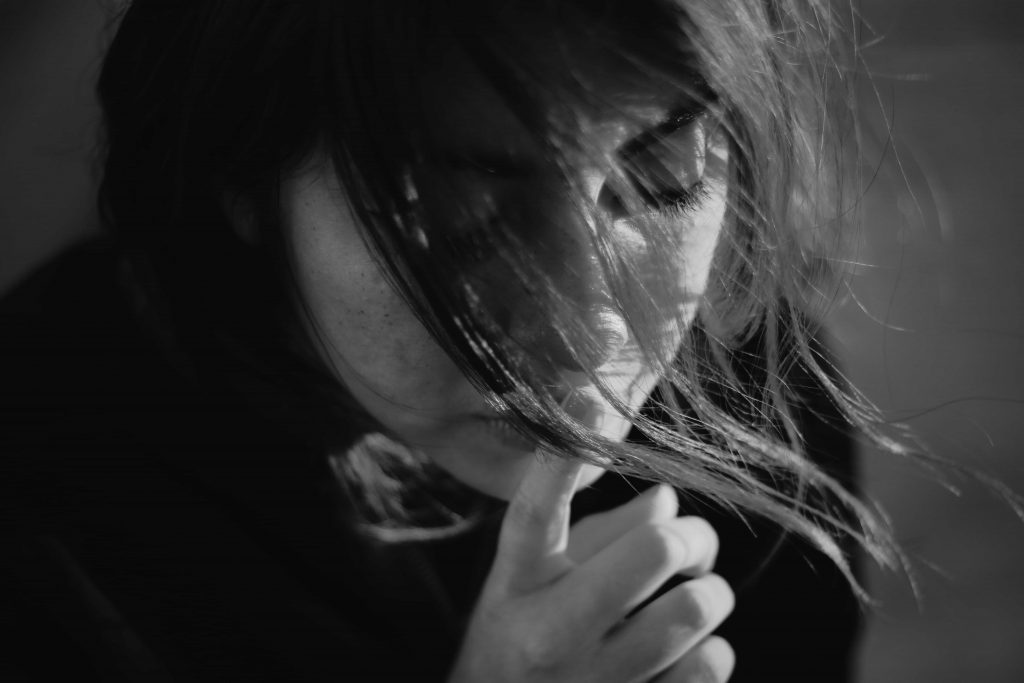 Trafficking in Oxford Dictionary means the activity of buying and selling something illegally. Human trafficking refers to the criminal practice of exploitation of human beings where they are treated as commodities for profit and after being trafficked, are subject to long-term exploitation. Whereas Prostitution is a situation in which persons are engaged in sexual intercourse for income or maybe for some other reason. Prostitution gives rise to human trafficking. The practice of slavery and prostitution prevails all over the world.
In some Countries practice of slavery and prostitution is regulated through provisions and laws. They are recognized and followed. This includes India as well, which regulates certain laws and provisions for developing these practices. To avoid illegal trafficking and prostitution activities, the Central Government of India has made provisions and tried to make rules, but the implementation of those rules and provisions was unsuccessful because of the high number of populations. Prostitution not only leads to human trafficking but also gave rise to various kinds of health for customers and prostitutes.
Laws related to Prostitution, Trafficking & Slavery in India
Constitution of India
Article 21 of the Indian Constitution provides the Right to Life and Liberty to every citizen of India. Prostitutes both male or female are also the citizen of India, and therefore they have also the right to life and liberty being the citizen of this nation. The Supreme Court said that the sex workers are also entitled to a life of dignity in the year 2011 and directed the Center and State to prepare schemes for rehabilitation of physically and sexually abused women all over the country.
A Bench of Justices Gyan Sudha Mishra and Markandey Katju, in its order, said – We are of the view that prostitutes also have a right to live with dignity under Article 21 [right to life] of the Constitution since they are also human beings and their problems also need to be addressed. A woman is compelled to indulge in prostitution, not for pleasure but for the sake of poverty. If such a woman gets an opportunity to get some technical and vocational training and skills, she would be able to earn her livelihood by such training instead of selling her body for the sake of money.
Immoral Traffic (Prevention) Act 1956
The Immoral Traffic (Prevention) Act was made to suppress immoral traffic in women, and children in India as India signed the Convention for the Suppression of the Traffic in Persons and of the Exploitation of the Prostitution of Others in New York, 1950. This legislation aims to stop immoral trafficking and prostitution in India. This legislation is formulated to curb the mischief and offenses associated with immoral prostitution and trafficking, but from the legislation, it is very much clear that the act is more regressive than progressive, which means that the fallen angels of the flesh trade are subjected to cruelty evil treatments rather than as victims. The system seems to be brutal by arresting them and not treating them as victims.
Prevention of Children from Sexual Offences Act, 2012
Thie Prevention of Children from Sexual Offences Act, 2012 deals with the children who are involved in prostitution. This act says that whoever commits penetrative sexual assault on a child who is below 16 years of age shall be punished with imprisonment for a term not less than 20 years, but which may be extended to imprisonment of life.
Bonded Labor System Abolition Act, 1976
The Bonded Labor System Abolition Act, 1976 deals with the agreement for the bonded labor system of slavery which was very common during those eras. Section 5 of the said Act mentions that if there is an agreement regarding bonded labor then the agreement will be treated as void. The statute also punishes the offender.
Child Labor (Prohibition and Regulation) Act,1986
Section 3 of the Child Labour Act says that no child shall be engaged in any kind of occupation and the processes. Section 14 punishes the person who violates section 3 of the said Act.
Concept of Human Right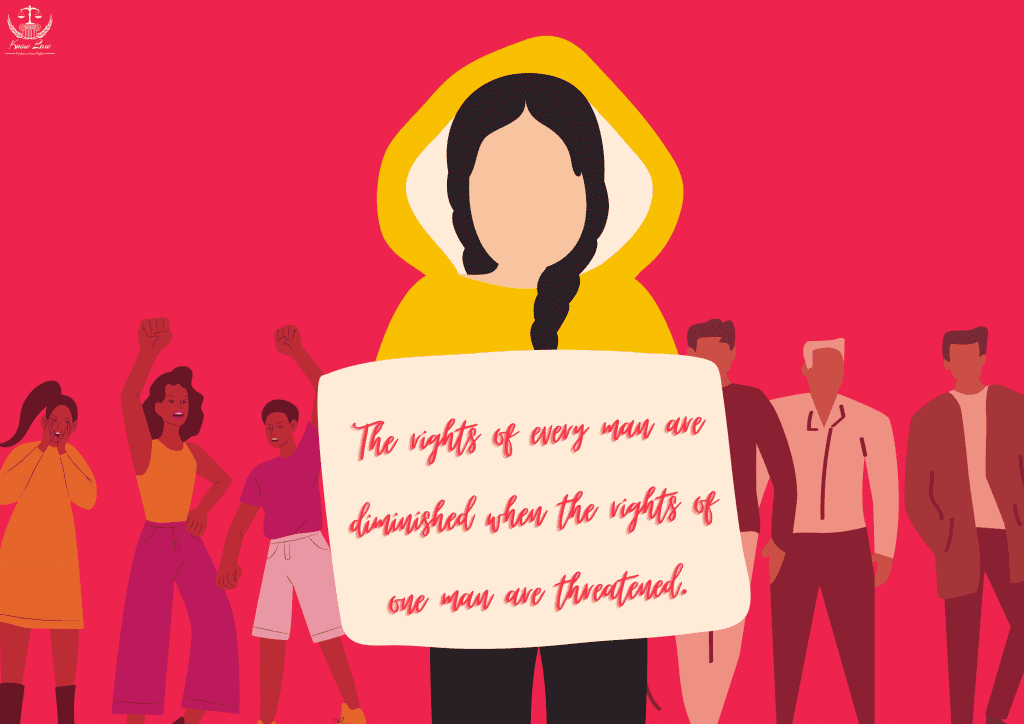 Respect for human dignity is a fundamental human right and the constituent principle of the United Nations System. Prostitution is regarded as a violation of human dignity under human rights laws. Article 6 of CEDAW states that parties shall take all appropriate measures, including legislation, to suppress all forms of traffic in women and exploitation of the prostitution of women. States parties are obligated to respect and protect the dignity of a person, which is the keystone of the human rights laws. While implementing policies and regulations, the states must ensure that they work towards the elimination of prostitution and the protection of its victims.
The Indian Constitution balances with the United Nations Charter, Universal Declaration of Human Rights (UDHR), and several other international legislations as they all play an important part in Human Rights. As we can see, Article 23, Part III of the Indian Constitution and Article 2-21 of UDHR have a similar provision. Also, Part IV of the Indian Constitution states about the directive principles of State Policy in the article 38, 39A, 41, etc. has similar provision with the article 22-28 of the UDHR. Therefore, it is clear that the Indian Constitution has enough scope to protect and promote Human Rights.
Report on Rate of Human Trafficking in India and other parts of the world in 5 Consecutive Years
| | | | | | |
| --- | --- | --- | --- | --- | --- |
| Countries | 2015 | 2016 | 2017 | 2018 | 2019 |
| India | 6877 | 8132 | 2854 | 2465 | 2854 |
| United States | 5714 | 7748 | 8773 | 10915 | 11500 |
| Thailand | 280 | 317 | 333 | 302 | 286 |
Trafficking in Person Report (TIP)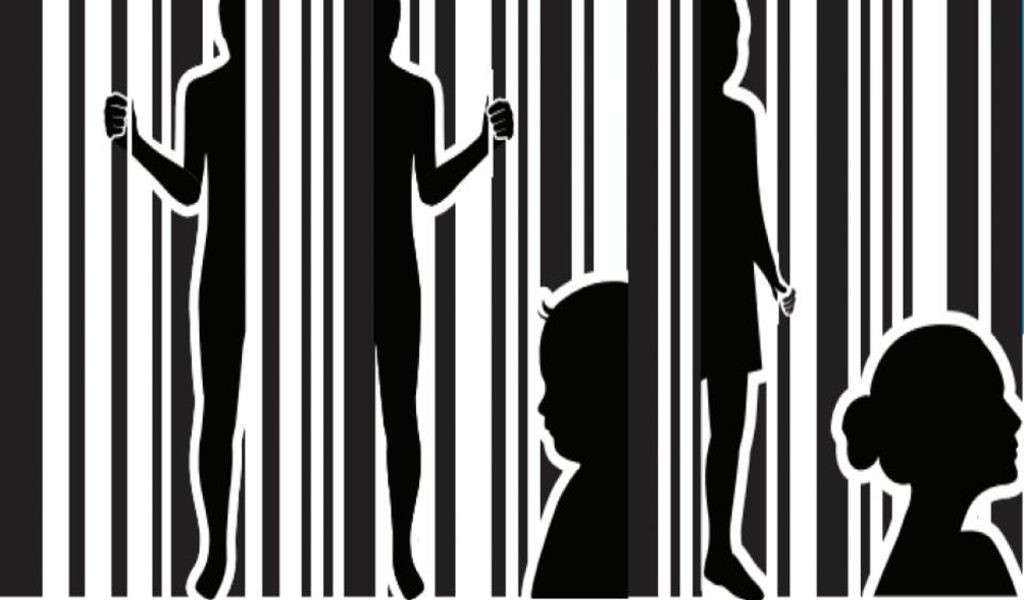 The Trafficking in Person Report or TIP is the report issued by the U.S. State Department official. The main object of TIP is to combat human trafficking through the prosecution of traffickers, protection of victims, and prevention of human trafficking by analyzing the global trend, engaging in and supporting strategic bilateral and multilateral diplomacy, targeting foreign assistance to build the sustainable capacity of government and civil society, advancing the coordination of anti-trafficking policies across agencies, managing the private sector and the public to advance the fight against human trafficking. The report divides the nations into three tiers based on their compliance with standards outlined in the Trafficking Victims Protection Act (TVPA) 2000. Tier 1 signifies the Country whose government fully complies with TVPA minimum standards. Tier 2 signifies those whose government does not fully comply with the TVPA minimum standard but trying to put significant efforts to bring themselves into compliance with those standards. Lastly, tier 3 means that countries whose governments do not fully comply with the minimum standard and also not making any efforts to do so.
Few examples are as follows – In 2020, India was given 2 tiers (From 2011 it's continued in holding 2 tier position), Argentina was given 1 tier, Afghanistan with 3 tier, Australia with 1 tier, Bangladesh 2 tier, Belgium 1 tier, Canada with 1 tier, Finland, France, Netherlands, New Zealand, United States, United Kingdom, Sweden continue to hold 1 tier from the year 2011.
Conclusion
Slavery, Prostitution, and Human Trafficking are very normalized nowadays. Day by day, it is increasing in a massive way. Lakhs of women and children are subjected to prostitution and slavery. Although it is claimed that there is no discrimination against caste, creed, religion, gender, etc. but it is all wrong, most women and children are subjected to Human Trafficking. Though the Government of India has implemented various laws and provisions still we are backlogging in the mentality of the people. We are required to protect Human Rights. The main cause of trafficking is because lack of quality education in some parts of India.
The government school is not able to maintain quality, in spite of large investment. The government committees, including the high-level committee, remain invisible even in the respective departmental annual administrative reports. There is a need to restructure the committees so as to create more space for members who can fully dedicate themselves to the mandate of the committees. The involvement of the government officials, particularly the head of the department, who are already overloaded with their departmental works should be minimized. With so many recommendations made by the governments by international and regional governmental organizations and specialized agencies, it is perhaps not surprising that responses to trafficking have been so diverse.
The attention given on good practices are encouraging, but procedures for allowing different institution and States to discuss and reach agreement about good practices are still not in place. Overcoming this challenge and making it a priority to agree on what constitutes good practices in the future should ensure that anti-trafficking initiatives become more effective and that money allocated to stop such trafficking in person is used more efficiently.
---
Editor's Note
The author of this article talks about Prostitution, Slavery, and Human Trafficking in the context of India. It talks about the different legislations and laws like the Constitution of India, POCSO Act, and suchlike present to prevent these offenses. It also talks about the concept of human rights and discusses the reports of trafficking. Finally, the author concludes that anti-trafficking initiatives must become more effective, and money should be appropriately allocated.
You May Also Like
January 26, 2022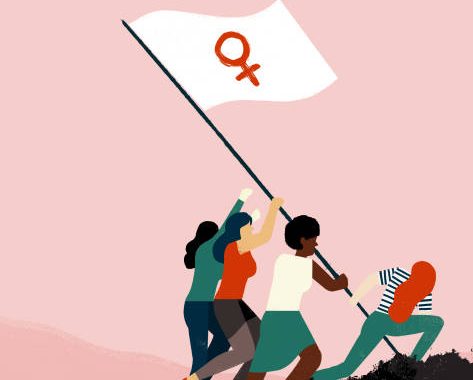 July 13, 2020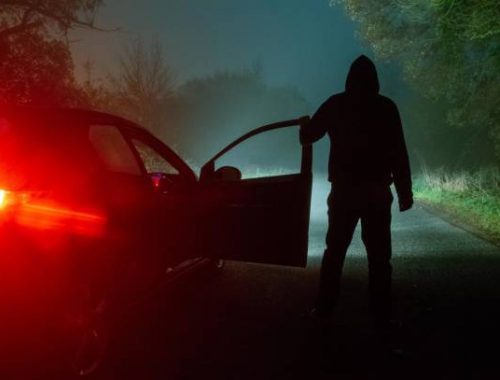 June 2, 2020