Giving thought to Social Justice to Divyangs & the Indian Legal Perspectives
October 8, 2021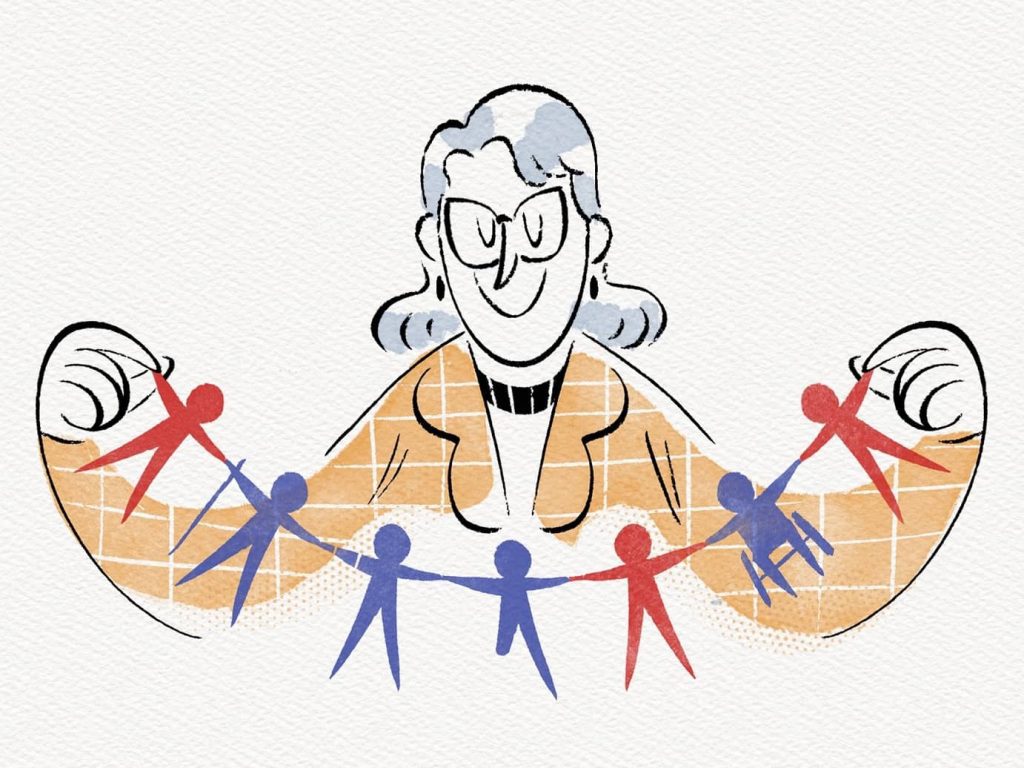 India is the world's largest democracy. It covers citizens' rights in all aspects of life. In this context, the term "citizen" refers to everyone who was born in India. Persons with disabilities are also included in this category. However, the reality is that people with disabilities in India are handled in a very unsatisfactory manner, causing their basic rights as residents of this country to be impeded. Various people involved in such topics have indicated that about 70 million people in India are handicapped in some form. People in this situation are forced to deal with segregation, prejudice, and preconceptions.
Although there are laws and statutes in India that benefit the persons with disabilities, such as the Persons with Disabilities Act, 2016, Mental Health Act, Rehabilitation Council of India Act, 1992, and National Trust for Welfare of Persons with Autism, Cerebral Palsy, Mental Retardation, and Multiple Disabilities Act, 1999, their impact in our society is minimal.
The Indian Constitution guarantees citizens various rights, primarily basic rights, which are mentioned in Part III of the Constitution. Physically handicapped persons have the same rights as regular citizens, if not somewhat more. To elevate physically challenged individuals in society, both the federal and state governments have developed different programs and policies. Aside from that, our country's laws and regulations grant them specific particular rights to ensure that they are protected from all forms of discrimination and inhumane behavior.
Divyang and the Constitution
The Indian Constitution applies uniformly to all lawful Indian citizens, whether they are healthy or handicapped in some way (physically or mentally). The handicapped are granted the following essential rights under the Constitution –
Citizens, including the Divyang, have the right to justice, freedom of opinion, speech, religion, faith, and worship, equality of position and opportunity, and the promotion of brotherhood under the Constitution.
Article 15(1) forbids the government from discriminating against any Indian Citizen (including the Divyang) on the basis of religion, race, caste, sex, or birthplace. Article 15(2) affirms that no citizen (including the Divyang ) shall be subjected to any disability, liability, restriction, or condition in the matter of their access to shops, public restaurants, hotels, and places of public entertainment, or in the use of wells, tanks, bathing ghats, roads, and places of public resort maintained wholly or partly with government funds on any of the above grounds. Women, children, and people from socially and educationally disadvantaged groups, such as Scheduled Castes and Tribes, may be eligible for special laws or regulations enacted by the government.
In matters pertaining to employment or appointment to any position under the State, all citizens (including the Divyang) shall have equal opportunity. No one, even the Divyang, can be considered untouchable, regardless of their status. It would be a criminal offense, punished as authorised by law in Article 17 of the Constitution.
Article 21 of the Constitution guarantees everyone's life and liberty, including the handicapped. There can be no human trafficking (even of the Divyang), and beggars and other types of forced labor are outlawed and punished according to the law (Article 23).
Article 24 bans the employment of minors (including handicapped children) under the age of 14 in any industry or mine or in any other dangerous occupation. Even a private contractor working for the government is prohibited from employing minors under the age of 14.
Every citizen (even the Divyang) has the right to freedom of religion under Article 25. Every handicapped person (like the non-disabled) has the right to practise and spread his faith, as long as it is done in accordance with proper order, morality, and health. No handicapped person can be forced to pay taxes in order to promote and maintain a certain religion or religious group.
No Divyang person shall be denied access to the language, writing, or culture that he or she has or belongs to. Every handicapped person in India has the right to petition the Supreme Court to assert his fundamental rights, and the right to petition the Supreme Court is protected by Article 32.
Though the right to property is not a basic right, no handicapped person who owns the property (like the non- Divyang) may be stripped of it unless by law. Any unlawful deprivation of property can be contested in court, and damages can be sought as compensation. When a handicapped person reaches the age of 18, he (like the non-disabled) becomes eligible to have his name added to the general electoral roll for the geographical constituency to which he belongs.
Education and Divyangs
All individuals, including the handicapped, have the right to education. Article 29(2) of the Constitution states that no person shall be refused entrance to any state-run educational institution or receive state-funded help on the basis of religion, race, caste, or language.
Article 45 of the Constitution mandates that all children (including the Divyang) receive free and obligatory education until they reach the age of 14. On the basis of religion, race, caste, or language, no kid can be refused entrance to any state-run educational institution or receive state-funded help.
Discrimination faced by Divyangs
Physically challenged people are subjected to discrimination from the moment they are born –
There are insufficient educational options at the primary and secondary levels.
A scarcity of job opportunities.
Access to constructed infrastructure is restricted.
There is a scarcity of information in easily accessible formats.
During employment, rights to advancement and remuneration are denied.
Refusal to provide adequate accommodations, education, or work.
Access to various civic and political rights is denied.
Physically handicapped women suffer discrimination.
A Human Rights-based Approach to improving Access to Justice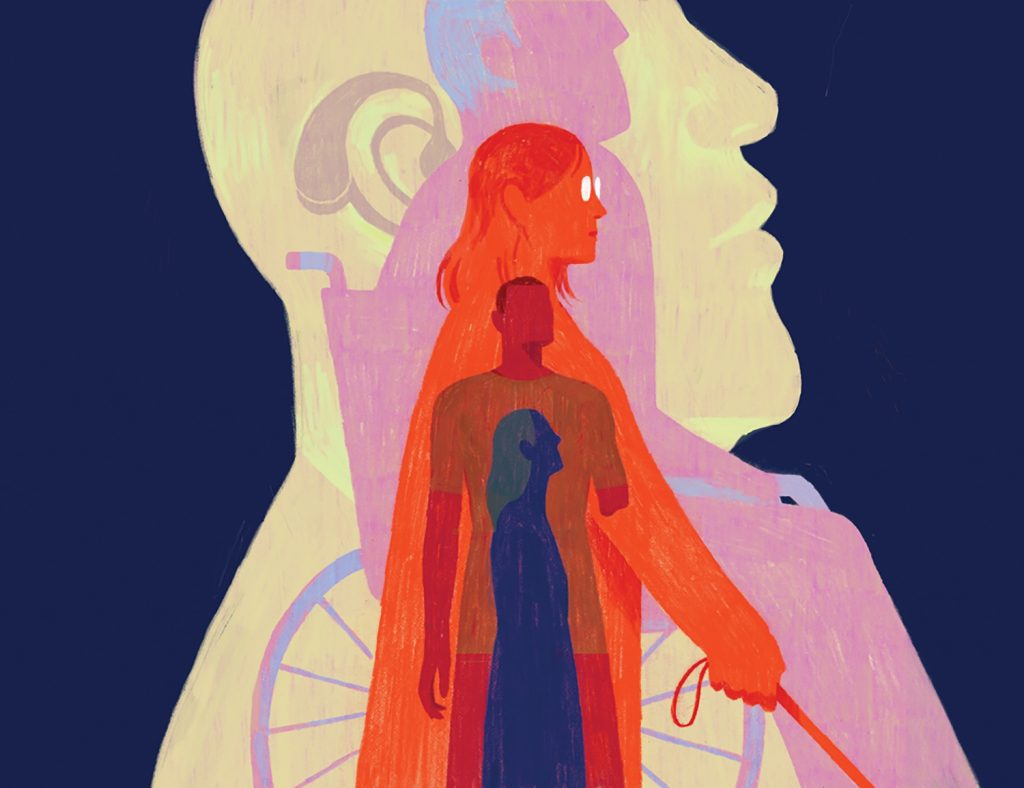 A human-rights-based approach to define the roles of the government and service sectors, as well as the procedures necessary to improve access to justice for individuals with disabilities.
This approach emphasises the importance of both content and procedure in achieving effective positive transformation. People with disabilities are recognized as rights-holders, given respect, and seen as experts in the most likely-to-be-successful solutions using this approach. People with disabilities are far too often contacted to identify existing hurdles but are absent from any meaningful process to discover and create solutions and are only consulted at the end, if at all. The methods required for a human rights-based approach are guided by the following principles.
Participation 
All of us have the right to take part in every decision that has a direct impact on their life, including the formulation of laws, regulations, and initiatives. People with disabilities, especially women, children, Aboriginal and Torres Strait Islander peoples, and people from culturally and linguistically diverse backgrounds must be consulted and participate in the development and implementation of legislation, policies, and procedures relating to access to justice in the criminal justice system.
Accountability 
Everyone has the right to know how and by whom their human rights are impacted. This necessitates government accountability and openness. Governments, police, courts, correctional services, and disability service providers, among others, have a clear duty to protect persons with disabilities human rights. People with disabilities must have access to monitoring, treatments, and effective prevention actions.
Equality 
Every person has the right to be treated equally. This necessitates careful consideration so that laws, programs, and initiatives benefit everyone and result in genuine equality. When gender and other issues overlap, a human rights approach involves the eradication and avoidance of discrimination in the criminal justice system for persons with disabilities, including addressing attitudinal obstacles and disadvantages.
Self-determination
Every person has the right to assert his or her human rights. The difference between wanting to act and being able to act is empowerment. It is critical to invest in education, training, and the creation of institutions that allow for collaborative decision-making. People with disabilities must be given the assistance and tools they need to participate and consult meaningfully, including accessible and suitable communication.
Rehabilitation for Divyangs
Despite the fact that India has several laws and landmark judgements pertaining to the physically challenged, these individuals are in desperate need of different rehabilitative methods in order to improve their lives. The Rehabilitation Council of India Act of 1992, which sets different rules to treat such persons with disabilities, has embraced such approaches. 
The right to be served by trained rehabilitation specialists who are registered with the Council is one of these standards. To establish a guarantee of a minimum quality of study for colleges or institutions in India to recognise rehabilitation qualifications. Rehabilitative practitioners must adhere to a minimal code of conduct and professional ethics. To ensure that a legislative body under the supervision of the Central Government regulates the field of rehabilitative professionals.
UN on Social Justice for Divyangs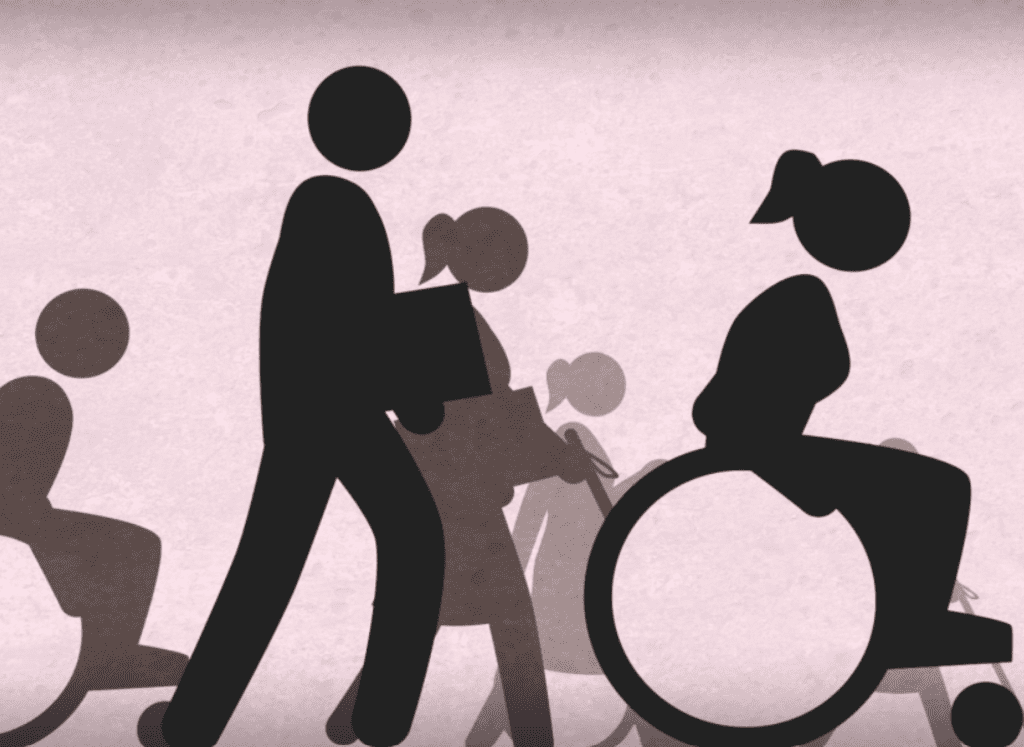 The United Nations has issued its first-ever recommendations on access to social justice for persons with disabilities, aimed at making it simpler for them to access legal systems all over the world. The guidelines lay forth a set of ten principles as well as the methods for putting them into action. The following are the ten principles:
Principle 1 – All people with disabilities have legal competence, and no one should be denied justice because of their handicap.
Principle 2 – To provide equal access to justice for people with disabilities, facilities and services must be universally accessible.
Principle 3 – People with impairments, including children, have the right to reasonable procedural accommodations.
Principle 4 – On an equal footing with others, people with disabilities have the right to timely and accessible legal notices and information.
Principle 5 – Persons with disabilities have the same right to all substantive and procedural safeguards recognized in international law as everyone else, and states shall make reasonable adjustments to ensure due process.
Principle 6 – Disabled people have the right to free or low-cost legal help.
Principle 7 – People with disabilities have the same right as everyone else to participate in the administration of justice.
Principle 8 – Persons with disabilities have the right to file complaints and begin legal procedures about human rights abuses and crimes, as well as to have their complaints investigated and appropriate remedies provided.
Principle 9 – Effective and comprehensive monitoring procedures are important in ensuring that people with disabilities have access to justice.
Principle 10 – All members of the justice system shall be given awareness-raising and training programs addressing the rights of people with disabilities, particularly in the context of access to justice.
Conclusion
Various specialists provide a fresh definition of disability as well as a new dimension to the enforcement of physically challenged people's rights. That the word "disabled persons" should be replaced with "specially-abled" or "differently-abled" so that the term's negative connotation is replaced with a positive one. This will be one of the first and most important steps toward the empowerment of our country's physically challenged citizens.
Central and state governments have also implemented various schemes and policies in favor of physically challenged people, such as creating a positive environment for them, particularly in government offices, providing space for them in all aspects of daily life, making it easy for them to move around without assistance, and so on. These modifications have a significant impact on people's attitudes, allowing them to accept persons with varied abilities as equals.
---
Editor's Note
The author of this article talks about social justice to Divyangs. It talks about special provisions for Divyang in the Constitution. The author also discusses the discrimination faced by the Divyangs and about their rehabilitation. Finally, the author concludes that modifications in law will have a significant impact on people's attitudes, allowing them to accept persons with varied abilities as equals
You May Also Like
November 11, 2021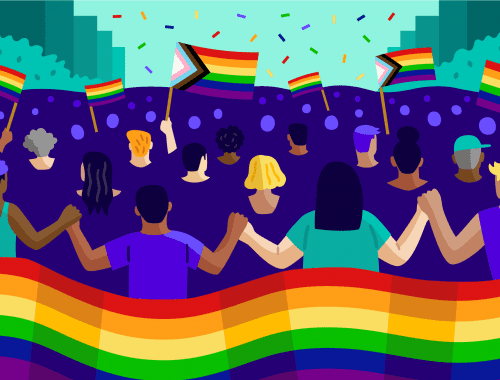 October 16, 2020