Corporal Punishment in Educational Institutions – A Human Rights Paradigm
October 4, 2021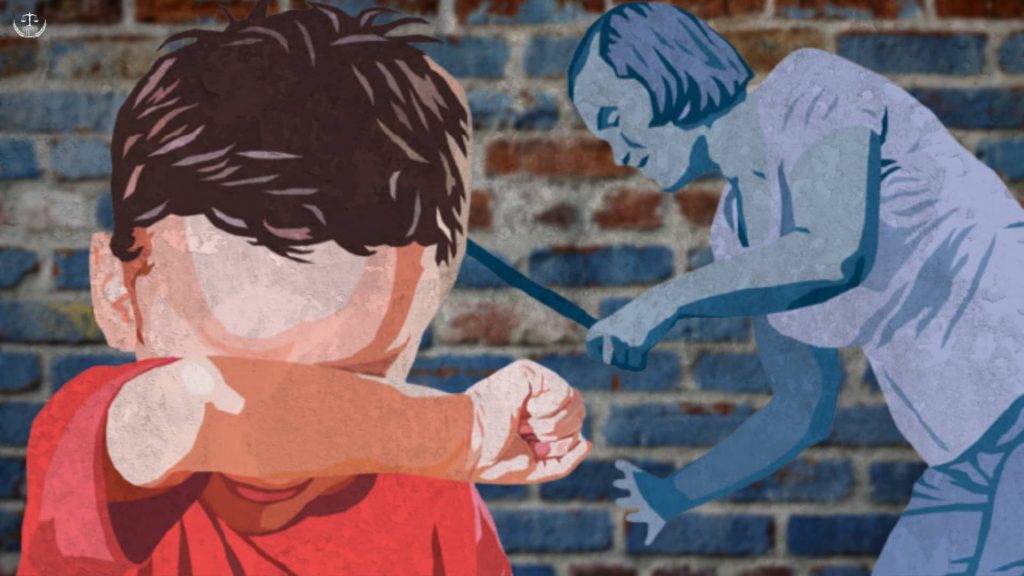 The Right to Education is a fundamental right that is provided to every citizen of a nation, and it is the duty of a nation or a state to make sure that each and every child gets access to education, irrespective of their economic or social status, religion, caste, race, gender, etc. Education is very essential for the mental and social growth of children and also for the betterment of this society. But in some places or in some states, there is a fear among children of going to school. This shows that the states have failed to fulfill their duty towards society to provide education in a proper way. Many children are not able to complete their primary education due to this fear, which results in dropouts. The major reason behind this fear amongst children is the delivery of corporal punishment in schools or educational institutions.
Corporal punishment is culturally acceptable in many countries and is one of the major reasons for the dropout of children from schools. The present study seeks to examine corporal punishment in educational institutions and its role in children dropping out of schools in the context of human rights violations.
Does Corporal Punishment play a role behind Dropouts?
Corporal punishment in educational institutions means delivering physical pain, mental stress, or humiliation in response to the unreasonable behavior of students. It is done in a deliberate manner to find out the response of a child, which includes slapping, punching, pushing, pulling, etc. It works as an impediment to children from attending or joining schools and it also contributes to the dropout rate. There are several instances of corporal punishment practiced in schools which later resulted in serious outcomes. According to a joint 2007 study by Childline and the Ministry of Women and Child Development, 65% of students face corporal punishment in educational institutions. Around 22.8 million students in Pakistan leave their schools or educational institutions in between due to the fear of corporal punishment awarded to them. This is culturally acceptable in countries like Pakistan, where students show a lack of interest in continuing their education.
Education is a basic, fundamental right that is necessary for the economic, social, and cultural growth of society, but factors like corporal punishment play a negative role in imparting education to children. Education is something that should be provided in a friendly manner so that the children can learn more. It is the only way that can bring peace and prosperity to society, and it also helps in uplifting the weakest or downtrodden sections of society.
Corporal punishment is one of the major factors that help in promoting negative growth amongst children due to its fear of leaving their education in between. Research has also shown that children who are more subjected to corporal punishment such as pushing, grabbing, and paddling are more likely to develop mental health disorders like anxiety, depression, stress, etc. A study in Pediatrics shows that the physical punishment given to children in schools was associated with odds of mood and disorders. It has also become the biggest challenge to quality education.
Corporal Punishment – A Human Rights Violation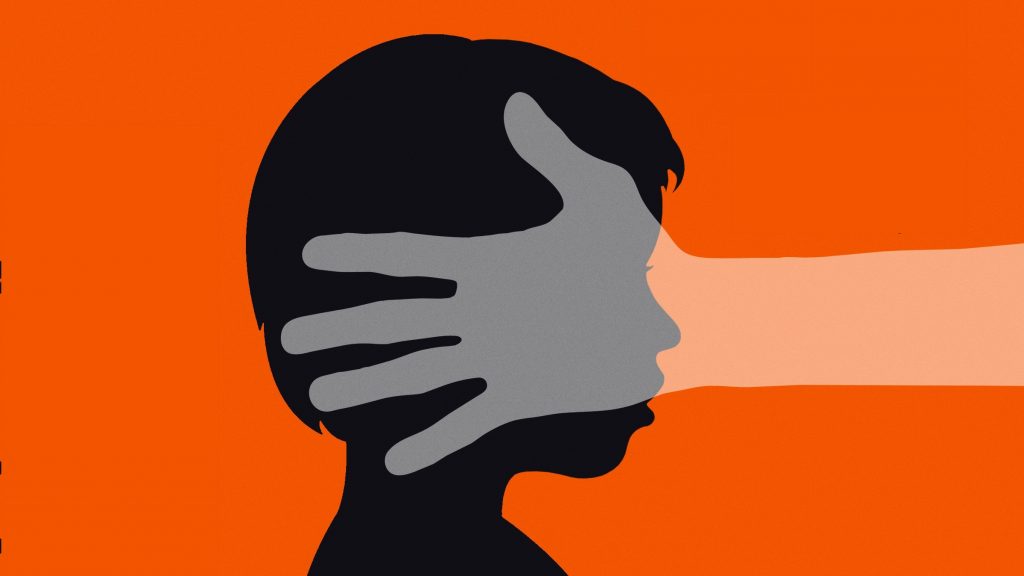 Corporal punishment in educational institutions is a violation of the human rights of children. It violates the rights of 'human dignity' and the 'mental integrity' of the children. It restricts their mental as well as physical growth and prevents them from reaching their full potential. Parents send their children to schools and think that, after school, this is the safest place for their children to live, but in some places, the situation is not as they think. Various international and national human rights institutions, including the UN Human Rights Committee and the United Nations Committee on the Rights of Children, have shown their concern about this issue.
At present, around 106 nations have prohibited this practice. New Jersey was the first state to ban the practice of corporal punishment in schools in 1867. Due to this practice, children are subjected to physical and mental violence, which violates the right to freedom from physical violence. This practice has a long-term impact on the mental and physical health of the children. This creates a process where the child may not understand what is right and what is wrong, which later results in bad behavioral aspects like aggression, anger, irritation, etc. Corporal punishment is not an effective means of child discipline. It will only force them to stop their bad behavior immediately, but will not teach them how to behave properly. The treaty of the Convention on the Rights of the Child (CRC) involves the fundamental right to freedom from physical or mental violence.
Corporal punishment also violates children's rights to human dignity, which can be found in the preamble to the Universal Declaration of Human Rights. Many countries have abolished the practice of corporal punishment as it is only given to adults in criminal cases, therefore it has no place in educational institutions. It violates the human rights of various children who are afraid of going to school. At present, there are nine nations that have not prohibited the practice of corporal punishment yet. Those countries are Saudi Arabia, Tanzania, Malaysia, Nigeria, Palestine, Mauritania, Guiana, Botswana, and Somalia.
Legal Position in India
The Constitution of India provides the protection of children from any kind of abuse or violence. Article 21 of the Constitution talks about the right to live a life with dignity, which protects the dignity and integrity of children. Article 21A deals with the "right to education" and the fear of corporal punishment restricts children from going to school, which clearly shows that the practice of corporal punishment directly interferes with the child's "right to education".
Article 39(e) directs the state to make sure that children of tender age are not abused or assaulted at educational institutions or any other places, whereas Article 39(f) directs the state to make sure that the children are given opportunities and proper facilities for their mental as well as physical development. There are various provisions given under the Indian Penal Code, 1860 that talk about the punishment of culprits who try to inflict any harm on any child, which includes Sections 305, 323, 325, etc.
Section 75 of the Juvenile Justice Act, 2015 (JJ Act) states that if any person abandons, assaults, or punishes a child, which results in mental or physical pain, they shall be liable to imprisonment and a fine. Section 8 and 9 of the Right to Education Act of 2009 also says that there will be no discrimination on the ground of the economic or financial background of a child, and a child belonging to a weaker or poorer section will not be discriminated against or prevented from pursuing elementary education on any grounds.
There are various statutory bodies that work for the protection of the rights of children. These bodies are the National Commission for Protection of Child Rights and the State Commissions for Protection of Child Rights, which keep an eye on whether or not the children are being treated under the umbrella of the Right of Children to Free and Compulsory Education Act, 2009. These statutory bodies were implemented to keep a watch on the rights provided under the above-mentioned Act and for their effective implementation. They also work on the complaints received about the violation of children's rights and inquire into them. Under the Right to Education Act, 2009, the victims of child abuse are also provided safety under Sections 17 (1) & 17 (2).
Conclusion
It can be concluded by saying that for the overall development of children, a friendly environment must be established in educational institutions. Education is very essential for the mental and social growth of children and also for the betterment of this society. The practice of corporal punishment restricts children's overall growth, which later results in bad hormonal aspects like depression, anxiety, aggression, anger, fear, irritation, and unnecessary stress. The practice is still legal in some countries but prohibited in many other countries.
The children from weaker sections are most likely to get corporal punishment. A child is the future of any country, but practices like these restrict the growth and development of a child, which later result in bad outcomes for the educational structure. This is not the only way to punish a child by inflicting unnecessary pain on them just because they have not completed their homework assigned to them or due to some other reason. There must be awareness among people that corporal punishment is not the correct method to use in schools, and there is an urgent need to prohibit this practice. Children cannot be denied the human rights and privileges provided to them. Therefore, this practice must be prohibited which has become a threat to children's right to life.
---
Editor's Note
Corporal punishment is a reality for millions of students across the world, despite the fact that there is no evidence that it enhances learning and a significant body of data showing it is associated with physical injury, mental and behavioral health issues, and poor success. Although the fact that 128 nations have prohibited physical punishment is promising, there is still more work to be done to educate teachers about alternatives to corporal punishment so that it is no longer used in schools. Legislative change, lobbying, and education are all required to guarantee that school corporal punishment is finally abolished and that children may attend school without fear of violence at the hands of their teachers.
You May Also Like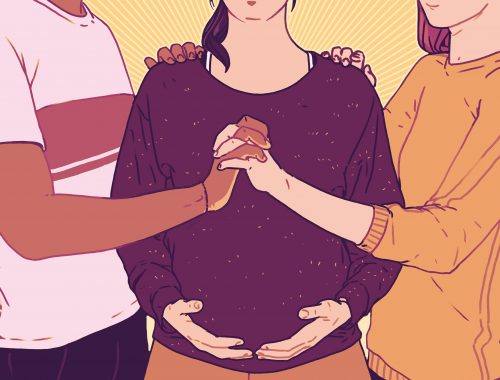 June 6, 2022
October 5, 2022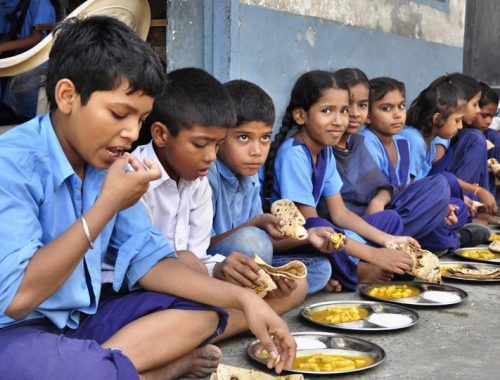 July 1, 2021