(De)Criminalization of Suicide in India – A Socio-Legal Analysis
September 28, 2021
In today's era, suicide has become a big problem in India. The act of Suicide may be defined as taking one's own life. It is death that occurs when a person has lost all his will to live and commits an act that causes fatal harm to himself. More than 1 lakh people in India have lost their lives by committing suicide in the year 2012 alone. Attempted suicide is at least 20 times more common than completed suicide and is a serious problem requiring mental health interventions, but it still continues to be treated as a criminal offense under Section 309 of the Indian Penal Code. According to WHO statistics, nearly 8 million people die by suicide each year, or one every 40 seconds. The constitutional validity of Section 309 was considerably challenged on the basis that it violated the right to life guaranteed under Article 21 of the Constitution of India, which, according to many people, includes the right of individuals to end their lives.
There are some landmark judgments regarding the question of law, whether section 309 of the IPC is ultra-vires the Constitution? In the case Maruti Shripati Dubal v. State of Maharashtra, the Bombay High Court ruled that Section 309 is felonious as it violates Article 21. The court observed that when the freedom to remain silent exists concurrently with the freedom of speech and expression, there also exists a right to die, which is concurrent with the right to life, and the desire to die is not unnatural, so there exists a right to die.
Whereas in 1987, the decision of the Andhra Pradesh High Court in the case of Chenna Jagadeeswar v. the State of Andhra Pradesh, the constitutional validity was challenged on the basis of violating Articles 14 and 21 of Section 309. It was stated that the said section was not unconstitutional as it did not violate Articles 14 and 21. In abolishing this decision, the division bench of the Supreme court, while disposing of the case of P. Rathinam v. Union of India, held Section 309 as void as it violates Article 21. The court also observed that the provision is inhuman because it once again punishes an individual who has already suffered agony, which results in the person's committing suicide. The proposition was overruled in Smt. Gian Kaur v. State of Punjab.
Arguments against Decriminalization of Suicide
There are some sorts of arguments that are generally put forth for the criminalization of suicidal attempts, albeit the contemporary political and socio-cultural have been challenged. One of the major arguments is rooted in the religious belief that only God should have the right to dictate the end of the life of a person. When a person attempts to end his or her life by himself or herself, it should be considered a sinful act. Suicide has been doomed by religions across the world. Suicidal deaths are not commemorated with traditional funeral rites in some ethnic groups. In Hinduism, it is believed that people committing suicide will not lead to the achievement of salvation, which is moksha.
Suicidal death is associated with bringing dishonor to the entire lineage and social stigma, according to the people of India, but many religions have also hailed suicide as necessary in certain situations. Many Rajput women chose death over indignity in the aftermath of the war. While Jainism has approved the practice of ending one's life with one's consent in certain circumstances, another argument for decriminalization is the belief that the law can act as a hindrance against other such attempts in society. However, it is not yet clear whether having a law to prosecute suicide attempters indeed acts as a hindrance or not. The level of awareness about the existence of Section 309 cannot be deemed to be too high, but a significant proportion is aware of its existence, but not dissuaded from making a suicidal attempt.
Theories of Punishment for Suicide
The main reason a person is held accountable for their actions is that they are unlawful acts that cause harm to society and other individuals. According to John Locke, the state should not contravene individual liberty if it's not affecting the rights of other individuals. If a person attempts to commit suicide, it does not affect society in any way, so the state should not diminish the liberty of people attempting suicide by putting them in jail or punishing them in any manner. The other reason why a person is punished for his act is that it discourages other people from committing the act, which is unlawful. Making an attempt to commit suicide a punishable offense would not prevent others from attempting to commit suicide, because a person who attempts to commit suicide due to their mental condition would not think about whether they would be punished or not.
Any form of punishment would fail to discourage a person from committing suicide. There is no proper justification for the theory of punishment of why suicide should be punished as it does not harm society at large. Criminalizing suicide does not discourage people from committing suicide as it is scientifically proven that it is attempted by people due to some kind of mental illness. It is true that the rate of suicidal attempts and suicides should be lower with an increase in awareness and public health approach through education, social media, and physician education, but irrespective of that, it should not be considered as a punishable offense under Section 309. Hence, Section 309 should be repealed.
Discussion on the Validity of Section 309 and Section 115
Section 309 of the IPC criminalizes attempted suicide as well as suicide assistance. It states that whoever attempts to commit suicide or any act towards the commission of such an offense, shall be punished with simple imprisonment for a term which may extend to one year or with a fine, or with both. The section remains in the IPC, but the Mental Healthcare Act, 2017, which went into effect in July 2018, has limited the scope for the use of Section 309 of the IPC and made suicide attempts punishable as an exception. There are some concerns and issues with this section that it can potentially deprive a victim of treatment in the golden hour, as the hospitals wait for the police to go ahead with their medico-legal case.
One major issue is also that the hospital authorities may misuse this situation and charge extra to cover the case, not informing the police, and similar extortion is possible on the part of the police as well. The trauma and harassment add up to the person who is already a severely distressed individual and to the people around them. But some arguments in favor of Section 309 are valid too since there are occasions when people show up at government offices and threaten to kill themselves if their demands are not met.
In such cases, where the police suspect that the person does not intend to commit suicide but is trying to threaten and blackmail them, this section needs to be used. If Section 309 is revoked, there will be no provision to take action against this kind of tort. Section 309 can be redefined in such a way that it is authorized in law-and-order situations, and does not punish those who are suffering from genuine mental health issues.
Conclusion
From the above discussion and arguments, it can be concluded that the steps to achieve decriminalization in India are commendable but long overdue. Everyone deserves to live a problem-free life and on their own terms, but life is a mystery cycle with what we do not expect. The person dealing with problems fails to analyze the surroundings around him because he is not able to recognize ways to tackle the situations that result in committing suicide. Suicide is not a solution and even if it is, it is not because it is desired. Communities should be educated about mental health stigma and how these problems can be tackled. Proper guidelines should be made.
Courts have also highlighted the importance of providing medical assistance to people who attempt suicide. There is a need to improve mental health awareness and provide a proper framework to deliver essential mental services to the people in need. The World Health Organization recognizes suicide as a major priority and has committed itself to work for the reduction of the suicide rate. As far as India is concerned, suicide is viewed as a problem that requires treatment rather than punishment. Some laws should be redefined in a way that doesn't affect people who are genuinely facing issues. It is the duty of every individual to act in ways that do affect their lives and the peace of society.
---
Editor's Note
Suicide is a permanent answer to a transitory problem, says Phil Donahue. Every individual wants to live a life devoid of problems, but life is a mysterious circle that surprises us when we least expect it. When a person is confronted with a catastrophe, he fails to analyze his surroundings and circumstances, and as a result, he is unable to recognize solutions to the problem, leading him to commit suicide. Suicide is never a viable option; even if it were, it would not be sought or promoted.
Suicide is a public health priority for the World Health Organization, which has committed to working to reduce the worldwide suicide rate. In India, suicide is increasingly seen as a problem that requires treatment rather than punishment, which is a fantastic start. With the guidance of the law, it is the responsibility of each individual to act in ways that do not jeopardize their life or the peace of society.
You May Also Like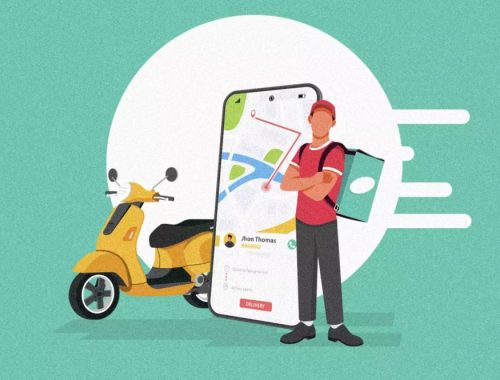 June 1, 2023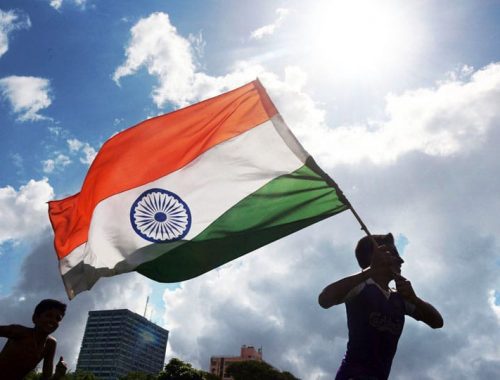 August 15, 2020