Online Dispute Resolution (ODR) – Resolving Conflicts from behind the Screens
September 14, 2021
Hon. Arthur M. Monty Ahalt (ret.) defined Online Dispute Resolution (ODR) as "ODR is a branch of dispute resolution which uses technology to facilitate the resolution of disputes between parties. It primarily involves negotiation, mediation or arbitration, or a combination of all three. In this respect, it is often seen as being the online equivalent of ADR". The method of resolving disputes utilizing digital technologies on a digital platform (video conferences).
The ODR concept continues to evolve. ODR refers to the use of ICT tools at a preliminary level in order to help Parties to settle their disputes. The major objective is to enable conflict resolution without a physical community of participants, employing simple and complex communication technologies such as cell phones and LED displays, dispersion sheets, mailing and message applications.
This combines revolutionary technology with an alternate DDR approach to handle small and medium-size problems, e.g. mediation, conciliation, and arbitration. Moreover, in the context of the epidemic, we are witnessing today, the option of ODR has just become attractive, safe, and cost-efficient.
Online settlement is part of the alternative settlement of disputes. The RDO contained a wide variety of means to resolve disputes, for example, electronic negotiation, electronic mediation, and electric arbitration, as well as hybrid mechanisms like Medola, Med-Arb, fast-track arbitration, neutral audiences, Judge Rent, arbitration, etc. ODR involves different dispute resolution methods. It may decide whether adjudicating or non-adjudicating in order to have it binding or not.
Scope of ODR in India
In a rising country such as India, the application of ODR remains vital. But ODR is beginning to gain more importance because of the pandemic breakout. It also appears that common problems with ADRs about jurisdiction and other challenges linked to geographical limitation are resolved in combination with automated administrative operations to promote environmentally friendly processes and better productivity of experts. That being said, in order to ensure quick implementation even in times of crisis, the various branches of government have been undertaking projects that make our judicial and legal systems more technological.
The Supreme Court of India recently took note of the statements in a suo motu letter titled 'Expeditious prospection in cases according to Section 138 of N.I. Act, 1881' Meters and Instruments Private Limited & Anr. vs. Kanchan Mehta, that "Not only for non-papered courts but also to alleviate overcrowding, contemporary technologies must be taken into consideration. Categories of cases that can be finished partly or fully online without the parties' physical presence seem to have to be taken into consideration through simplification processes where substantially disputed issues are not necessary to be decided on."
It is acceptable to state that access to justice and equity can be guaranteed for everyone Indian, regardless of their geographic limits, in times of Digital India, in which technology has swiftly advanced and not in metropolitan and suburban areas or even distant villages.
Note – On average, 1,350 cases are handled by all Indian judges, whereas only 388 cases are handled by their counterparts in the United States. Thus, promoting and enhancing a conflict resolution process technologically driven does not only seem promising to attorneys but also significantly reduces the burden of courts and enhances the effectiveness of the Indian legal ecosystem.
ODR also has environmental impacts, finally – Indian courts use 11 billion sheets of paper every year. This consumption costs 1.3 million trees and 109 billion liters of water annually. The environment would also gain from a fast but smooth digital transition, enhancing the greenery of our court and judicial system, minimizing climate change, and many more concerns.
The ODR uses the standard ADR process and, at the same time, adapts and improves its needs. The ODR concentrates primarily on and adjusts its viewpoint on negotiations, mediation, and arbitration. These methods can be studied in detail as:
Assisted Negotiations – The Party's typical direct negotiations are used for consensus and so for questions to be resolved easily technical instruments are used. Technology plays a key role in the resolution of disputes between parties, rather than the role of a human individual. The technology enables the parties to make different inquiries and to offer answers and also send out reminders. For example, Square Trade-in eBay transactions use this ODR approach.
Automated Negotiations – A type of negotiation is only supported but also termed blind bidding and is highly useful in conflicts concerning monetary claims alone and nothing else. At the end of each round of negotiations, each party puts in a private offer. The mechanism resolves disagreements automatically. ODR suppliers include Cyber Settle and Smart Settle. ODR suppliers include Cyber Settle and Smart Settle.
Online Mediation – It is a free internet mediation with the assistance of human third parties. The mediator does not have any decision-making power but works only as a facilitator for dispute resolution. A significant shortcoming of the method is that technical tools do not consider the interaction between the participants and the other relevant aspects face to face. Online ODR mediation is delivered by Juripax, Modria, and the Mediation room
Online Arbitration – It is a third-party online arbitration. It is rooted in conventional procedures of arbitration. The online arbiter is a neutral and impartial party to help resolve the questions. The major critique, however, is that the fourth party plays a role in the conflict: there is no face-to-face engagement and technology. A further aspect is that the awards may be binding or nonbinding.
Case Laws
(Recognition of online arbitration)
The Supreme Court in Shakti Bhog v Kola Shipping and Vedanta Aluminum Ltd in Trimex International, Recognized the validity of the arbitration process' use of technology. The tribunal also reaffirmed that online agreements for arbitration are valid via e-mails, phones, or other telecommunications which record the contract.
(Recognition of video conferencing)
The Orissa Corporation v AES, Supreme Court has permitted the appointment of an arbitrator to interact with individuals in electronic media and distant conferences. In the State of Maharashtra v, Praful Desai case, the Court extended the recognition as an appropriate way for the recording of evidence and testimony of witnesses in current modes of communication and supported video conference. The Supreme Court further confirmed the use of video-conference in Balram Prasad v Kunal Saha and Ors as a technique of obtaining an expert opinion from a foreign physician.
(Recognition of electronic summons)
The Supreme Court in Central Electricity Regulatory Commission v. National Hydroelectric Power Corporation Ltd. (2010) 10 SCC 280, allowed the service of summons through email along with other modes. Further, Delhi High Court in Tata Sons Ltd v John Doe 2017 SCC OnLine Del 8335, and Bombay High Court in Kross Television India Pvt Ltd v Vikhyat Chitra Production recognized service via instant messaging programs and authorized call service using WhatsApp.
Note – In view of the recent physical exercise of the time limit for locking appeal, the Supreme Court has dealt with all applications by mail, faxes, and ordinary instant message requests, such as WhatsApp and Telegrams in the case of a motorbike petition In re Cognizance for extension of limitation.
"Admissibility of electronic records as evidence Section 65B of the Indian Evidence Act, 1872 provides for the admissibility of electronic evidence. In recent years, the Supreme Court, through judicial precedents, has strengthened this procedure for the admissibility of electronic records. In 2005, the Supreme Court in State of NCT Delhi v Navjyot Singh held that electronic evidence can be admitted as secondary evidence, regardless of compliance with section 65B. However, in 2014, in Anvar P.V. v P.K. Basheer, The Supreme Court overruled this position and held that compliance with the conditions mentioned in section 65B at the time of proving the record is necessary for the admissibility of any electronic evidence. In July 2020, Supreme Court in Arjun Paditrao Khotkar v. Kailash Kushanrao Gorantyal and Ors further clarified the principle laid down in Anvar P.V. and strengthened the procedure for admission of electronic evidence."
Virtual courts challenge traffic and incidents of check bounce, in MS Meters and Instruments Pvt. Ltd. vs. Kanchan Mehta, Supreme Court has recognized that the dispute resolution tools have been entirely used. The court noted that certain matters may be finished in part or in whole 'online' and advised that minor issues, such as traffic challans and checks, be settled via online means.
How does ODR work?
The major body to settle issues online is the online settlement of disputes. The functions in this category are mainly three:
Comfort – ODR systems can never be accepted until they contradict or make it extremely difficult to use the interests of the majority. Many backdrop impediments which would be mentioned in the following sections hinder the ODR.
ODR offers a healthy and trustworthy atmosphere – It brings a sense of confidence and relaxation to the public. "Trust can generate a self-rehabilitation cycle where one member trust drives them to conduct the other members in a credible way….Trust is established over time," says Colin Rule, Director of eBay's Online Dispute Solving Group.
Expertise – The main service that ODR provides is legal expertise and other issues that might assist in the resolution of disputes and conflicts. Expertise is different from information delivery. Whilst imparting knowledge, it is vital to assess the interests and advantages of the interested parties and resolve disagreements. In the end, the dispute must be overcome and it is therefore crucial.
Benefits of ODR
Earnest – The financial expense of settling disputes often transforms the process itself into a penalty, hampering access to justice. ODR provides the disputants as well as neutrals with a cost-effective method of settling disputes in this respect. ODR does not, in its very nature, require any party to travel large distances or rent a dispute resolution facility. In addition, ODR can cut legal expenditures. Firstly, through the lowered resolution time and secondly, by eliminating the requirement for legal counsel in certain categories of situations.
Improved access to Justice – As part of India's commitment to sustainable development objectives stated in the United Nations 2015 Assembly, India is committed to guaranteeing everyone equitable access to justice. ODR can make a considerable contribution in that respect, by addressing major concerns such as the lack of access to a physical court or ADR facilities, litigation expenses, and barriers to a disability, to enhance access to a number of litigation resolution methods. As the online negotiations and mediation processes of ODRs are based on mutual agreement, the process of settling a disagreement becomes less unfavorable and challenging for the parties. The more overall experience motivates further parties to take formal action to resolve disputes, hence enhancing access to justice.
Eliminates unconscious prejudice – The impact on decision-making processes of prejudice, stereotypes, and outcomes with an increased awareness of race, caste, and gender justice has been worried. Studies have shown that the result can be influenced by the implied preference and anxiety to communicate with members of various communities.
Enhanced society's legal health – Greater access and cost-effective settlement to dispute settlement processes will lead to better legal health for a society where individuals and corporations know and have the means to enforce their rights. Therefore, contracts will be strictly enforced to improve the country's economic environment. Tangible benefits could be realized by improving India's standing in terms of 'facilities to do business,' especially on the metric 'contract enforcement' and thereby making the country more investable.
Complete legal paradigm transformation – ODR also has the ability to change the overall legal paradigm. This snapshot can be obtained from the self-explanatory table below. This new paradigm is a sustainable change for every citizen rather than a disruption for the few. The availability of applications, cellphones, video and voice conversations, chat boxes, webcasts, and other tools has a real opportunity to be democratized today. The new paradigm offers the prospect of effectively, efficiently, and quickly granting dignity and respect to each individual. It enables a comprehensive and transparent, enforceable, and legitimizing vision of justice in its decision making and proceeding and, above all, that is accessible to everyone advancing equity.
Challenges ahead
Online conflict resolution is in the early phase and is not tangible. This stage is linked to the evolutionary process and numerous barriers exist in this evolutionary process for a successful online settlement. The difficulties are as follows:
These are the main issues facing developed nations in Asia, Africa, and Latin America. These are also the most important challenges. People are untrustful about internet activities and hence their contribution to this subject is less important. The government needs to comprehend and execute adequate plans to address this situation.
One of the largest challenges with the ODR is that there is no reliable Internet infrastructure for many countries, including India, which is mainly the ODR requirement. There must be a sophisticated ODR platform that includes legal professionals and software that have a precise mechanism for resolving disputes online so that the Internet is considered the basic right.
Regulatory Challenges – A consistent regional regulatory framework for consumer protection incorporating e-consumers has been endeavoring.
Business Models – The business models and business processes are the principal difficulties facing this subject. The main tasks are to measure ODR performance and scalability.
Context adaptability – Adaptability is a problem with poor infrastructure and limited personal computer adoption. The Internet and Broadband are costly and cheap for the public, which could be a big impediment. "Moreover there has been 'low bancarization' (people using basic banking services and the presence of low usage of online banking services)"
The Court is a complicated, expensive, and inaccessible system for efficiency. In order to define ADR and ODR principles, an efficient system must be in place. To do so, a platform and a program must be created to ensure an effective and efficient conflict settlement mechanism.
The great economic division between the developing countries and the developed countries As a result of globalization, developing countries have more potential for ODRs than developing countries and underdeveloped states with similar features of unevenly distributed wealth. An ideal ODR system for developing and impoverished nations has become a scientific fantasy.
Conclusion
ODR needs widespread sensitivity and education through social media, education, streets, advertising, seminars, and campaigns, etc, at the grassroots level, as the internet market grows enormously, so as to strengthen the base. Government involvement also plays a key role in the financing of ODR efforts and in assisting to build the technological and administrative infrastructure needed to develop an ODR process.
Confidentiality challenges must be solved in order to maximize the benefits of new races of technology-driven conflicts by improving privacy approaches and improved security mechanisms such as privacy design methodologies, confidentiality technologies and self-synchronization of privacy, etc. The legislation, consistent standards, and regulations, including implications of conflict of law restrictions, need to be codified which will finally make the ODR process national and internationally acceptable.
Access to justice must be guaranteed for all sectors of society at an affordable cost. A sound infrastructure of communication is required for easy access, and justice must be provided within a short amount of time and in an appropriate manner through an increase in literacy rates, reducing language and cultural barriers, and access to e-courts that can help to increase e-commerce and e-government. The wings of the ODR should be flourished with initiatives both at national and international levels to reduce the burden on the courts. The move towards ODR is therefore fundamental to facilitating global concord and fostering cross-border international interactions.
---
Editor's Note
The author of this article discusses the scope of Online dispute resolution in India. The author discusses various case laws and the working of ODR and further talks of the benefits and challenges to ODR. The author concludes that widespread sensitivity and education must be fostered in the minds of the people to better realize access to justice for all at an affordable cost.
You May Also Like
September 18, 2021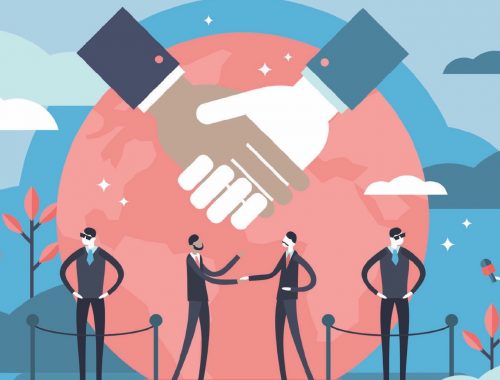 September 30, 2020
May 30, 2021