Prisoner's Right to Healthcare – The Jail Healthcare Issue
September 8, 2021
Prisons are meant to keep individuals in the custody of the government; nevertheless, they should not have a negative impact on their health. During the COVID-19 pandemic, this was sadly the situation — to some degree or another – in many of the world's prisons. "Is it then feasible to identify a healthy atmosphere in a jail, let alone discuss the rights of inmates to any healthcare treatments offered by the detaining authorities?" Prisoners have unalienable rights conferred on them by international treaties and covenants, including the right to health treatment and, most importantly, the right not to contract diseases. How these rights apply to the often-harmful prison environment and to coronavirus infection is the subject of this article.
Being a citizen of a civilized society with a judicial system necessitates ensuring a relatively dignified living ascertained by human rights for all citizens. Human rights are the norms that are available universally through international or local rules regardless of nationality, sex, national or ethnic origin, race, religion, language, or any other status.
In this article, we will be discussing the accessibility provided to prisoners of one of the most vital and fundamental human rights "The right to life" enshrined in Article 21 of the Constitution of India. As a fundamental right, the right to life encompasses the right to healthcare, which should be provided to everyone, regardless of their legal or social standing. This is the most concerning for prisoners these days due to the current COVID-19 pandemic. Because prisoners are people who are confined to designated space by the judicial system for any infringement of the law. This can be problematic due to overcrowding, poor living conditions, and limited space, as a result, we are prompted to review the existing rights of prisoners in terms of healthcare during COVID-19.
International Treaties and Covenants of Human Rights
Covid-19 is an infectious disease that spreads through droplets from the nose or mouth when people cough, sneeze, or talk, and can infect persons within a short distance. As a result, the World Health Organization (WHO) recommends keeping at least three feet between people and avoiding crowded areas. Due to the high concentration of people in restricted areas, this can be especially tough for prisons. Hence, human rights are critical to the protection of prisoners. However, in order to comprehend how important human rights are, we must first evaluate the notion and position of human rights in the world. The idea of human rights is not a recent development.
Certain rights are "natural" to individuals as human beings, according to John Locke, a 17th-century philosopher, and have existed even before the establishment of the society and the establishment of the state. In today's society, these rights are referred to as human rights. These inalienable rights, which apply to everyone, including convicts, have evolved and been recognized by international treaties. These international treaties have evolved over centuries, mainly, since World War to provide set standards in this regard.
The Universal Declaration of Human Rights was adopted by the United Nations General Assembly in 1948, which provided basic human rights such as provisions discouraging subjection of cruelty, providing the right to life and personal liberty, preventing arbitrary detention, exile or arrest, and presumption of innocence of a person unless proven guilty. The International Covenant on Civil and Political Rights (ICCPR) and the International Covenant on Economic, Social, and Cultural Rights (ICESCR) were later additionally accepted. These state that prisoners have rights, even though they are detained and deprived of their liberty. In its Standard Minimum Rules for the Protection of Prisoners (SMR), published in 1955, the United Nations established criteria that include rules for providing health care to detainees.
In 1977, they were expanded to include people imprisoned without trial in places other than prisons. And other similar norms were adopted by the United Nations to cater to the human rights of prisoners. In the past, respect for even basic human rights has been an issue in prisons. The European Convention against Torture is one example of considerable initiatives in Europe to safeguard prisoners from violations of their basic rights. The Committee for the Prevention of Torture and Inhuman or Degrading Treatment or Punishment, or CPT, was established by the Council of Europe to monitor poor treatment and prison conditions, including health difficulties. Many other non-governmental organizations also keep an eye on the conditions of inmates, particularly all aspects of prison health.
Conditions of Prisoners Worldwide during the Pandemic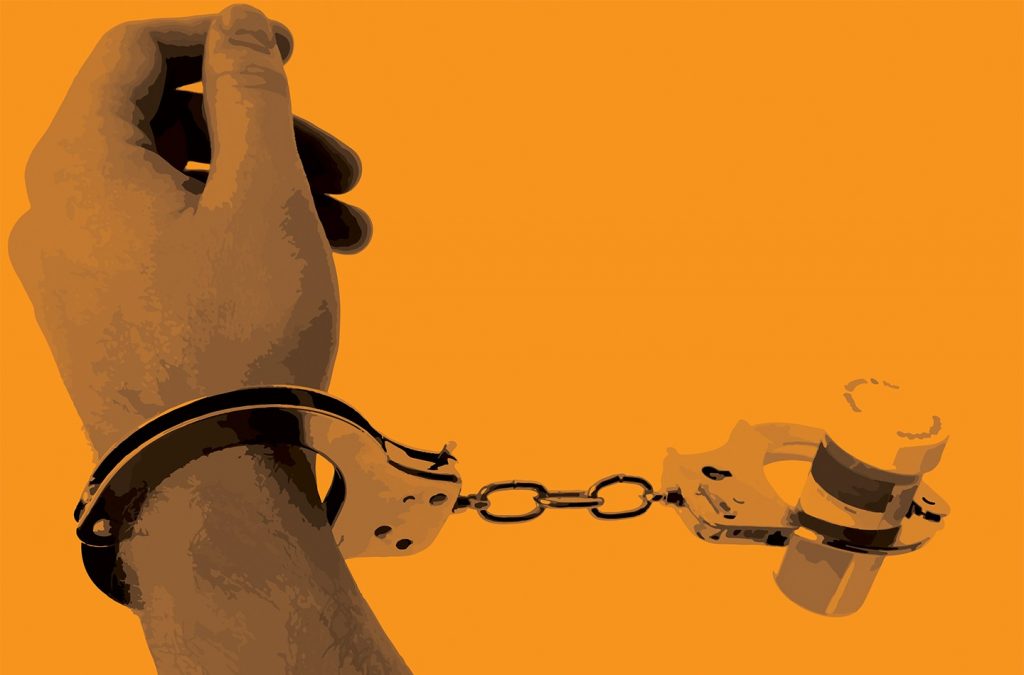 The COVID-19 pandemic caused serious problems for human rights, health care, and jail administration. To contain the COVID-19 epidemic, the rights of inmates and detainees must be delicately balanced between the right to a rapid trial and the right to a safe prison environment and decongestion. Prisoners have long been poorly administered, but the global outbreak of COVID-19 appears to have had serious consequences for prisons around the world, ranging from a lack of medical care in detention facilities to extreme overcrowding and being cut off from the outside world. According to a survey by Amnesty International, almost 110 percent of prisons in 102 countries are overcrowded.
While jail systems in the Americas are plagued by issues such as a lack of room for suitable social separation, overcrowding, and insufficient testing to detect the virus, prison conditions in Africa, according to Penal Reform International, are among the worst in the world. The African continent is suffering from acute congestion due to extremely high rates of pre-trial detention and pervasive patterns of prison sentences for small offenses.
Due to Pakistan's famously overcrowded jails, at least 2,313 convicts had tested positive by August 2020, making physical distancing and other public health measures impossible to follow. They lack access to basic health care and live in filthy conditions. Europe, on the other hand, has seen an overall decline in jail numbers, according to the research, owing in part to COVID-19 control measures. However, in Italy, the development of the Covid-19 pandemic sparked riots in jails, underlining the system's unaddressed problems. In India, as well as, a few other countries' prisons have experienced similar circumstances.
Several international human rights organizations have called for a substantial reduction in the number of individuals jailed, urging that new admissions be slowed, that alternatives to deprivation of liberty be used, and that inmates be released early, provisionally, or temporarily. While attempts to limit the number of people deprived of their liberty are important, they are insufficient in and of themselves. States must also protect the health and lives of convicts who are still incarcerated during the COVID-19 outbreak. The United Nations, the Council of Europe, the Inter-American Human Rights System, and the African Human and Peoples' Rights System have all developed norms and standards outlining the scope of the right to healthcare in prisons, and these norms and standards define States' responsibilities in the COVID-19 pandemic.
The International Covenant on Economic, Social, and Cultural Rights, as well as the International Covenant on Civil and Political Rights, make nations' obligations to prisoners' right to health clear. Pakistan has approved both agreements. The goal of this is to outline the relevant international and regional standards on access to health care in prisons, as well as to suggest specific measures to be adopted in light of public health recommendations in order to safeguard prisoners from infections.
Effect on Indian Prisons during Covid-19
Among convicts and prisoners, the current dilemma involves the intersection of human rights, medical ethics, and health care delivery. There is no denying that the state, together with the clean environment, health facilities, and human rights, has a duty of care in prisons. The right to health is protected by a number of international human rights treaties, and practically every country is legally obligated by at least one of them. Part III of the Indian Constitution, from Article 12 to Article 35, deals with these rights. However, the current discussion is on Article 21, which establishes "The Right to Life," which largely covers the right to healthcare.
The Prisoners Act of 1894 includes measures for the healthcare and treatment of inmates in prisons and hospitals, also, Chapter VII of the 2016 Prison Manual. But the implementation of these rights in India has been extremely difficult and insufficient, especially, during the COVID-19 pandemic. In Indian jails with high occupancy rates, an estimated total of 2,191 convicts tested positive for COVID-19. Because, as previously said, prison overpopulation is a major issue in various countries. In the framework of COVID-19, there have also been reports of protests and unrest in jails, which have been attributed to the adoption of restrictive measures such as the suspension of prison visits or poor healthcare and living conditions. Several petitions have been made in the High Courts and Supreme Courts, requesting that inmates be released and that prison healthcare be improved.
The Supreme Court of India to help improve the situation adopted video-conferencing hearings to limit the human interaction and dissemination of the virus in light of the COVID-19 pandemic scenario and its ripple effect on the spread of infection. Even though, despite the Supreme Court's requirement that states use video conferencing technology to replace physical meetings, many states have failed to make the necessary arrangements.
Other than this prison employees and authorities have been put on the priority list in many places now that the vaccine is being distributed in most countries, but prisoners are still not included. These are the defects with the implementation of initiatives to prevent the spread. Other initiatives and decisions include states and union territories having enjoined the release of inmates who have been imprisoned while awaiting trial for offenses carrying a maximum sentence of 7 years in prison, as well as those who have been imprisoned for up to seven years on parole.
Furthermore, with the exception of decongestion instances, all transfers of convicts have been halted. The Supreme Court authorized the formation of High-Powered Committees to investigate prison overcrowding and the release of offenders on parole or interim bail. Maharashtra released 601 convicts from 37 prisons in the aftermath of the Supreme Court verdict. Also, in the case of Re: COVID-19 Virus in Prisons, the Supreme Court issued a suo moto order allowing foreigners in Assam's detention centers to be discharged on a bond of five thousand rupees after serving 1 or 2 years behind bars. Other than this prison employees and authorities have been put on the priority list in many places now that the vaccine is being distributed in most countries, but prisoners are still not included.
These initiatives taken by the government and supreme court have been significant, but the problem of healthcare in prisons is prevalent since it was established. Prisons have often faced problems like unsanitary conditions, corruption, lack of legal aid, abuse, stressful encounters, congestion, and a staffing shortage, among others, however, the present pandemic has made us realize just how dreadful it is. Prison healthcare issues have gotten worse due to a lack of medical workers, sufficient medical care, and medication. As a result, the current COVID-19 pandemic serves as a siren call for increased focus on health-related human rights issues within prisons, including the provision of reliefs such as proper food allotment, medicines, clothing, and other social amenities.
Hence, there is a need for improved maintenance of prisons, rehabilitation of young offenders, proper allocation of funds, increased space for prisons to prevent overcrowding, submission of the written reports to concerned authorities annually, implementing proper training, recruiting extra staff, fostering intra-staff camaraderie, improving employee pay and benefits, and appropriately monitoring, directing, and disciplining employees will all assist to enhance outcomes. These goals will not only address staffing issues and improve prison governance, but they will also foster a climate that respects inmates' rights in the present and in the future.
Conclusion
Prisons around the world, which are deemed more prone to COVID-19 infection, demand special care in this time of devastating impact that threatens the entire world. In this scenario, an outbreak might overload prison healthcare services, putting further strain on already overworked healthcare facilities. To keep prisons from becoming breeding grounds for diseases, attention should be paid to issues such as overcrowding, violence, inadequate sanitation, disease transmission, limited amenities, and inmates' human rights, all of which have an impact on prison healthcare.
---
Editor's Note
The author of this article talks about the right to healthcare of prisoners during the pandemic. The author discusses the state of prisons around the world amid the covid-19 pandemic and further discusses many international treaties that aim to protect the rights of these prisoners. The author then also discusses the effect on Indian prisons and concludes that to stop prisons from becoming the breeding ground of the virus, attention must be paid to overcrowding, sanitation, and the human rights of prisoners.
You May Also Like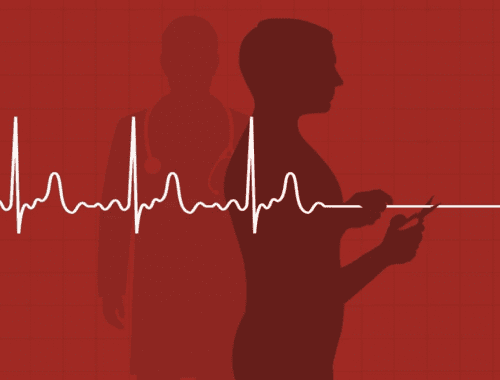 December 12, 2022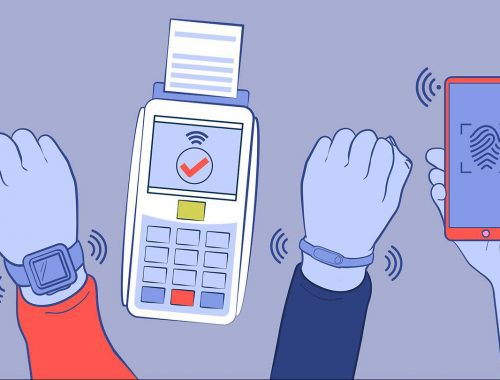 November 9, 2021