The Vice of Child Abuse – Scarring Children for Life
July 11, 2021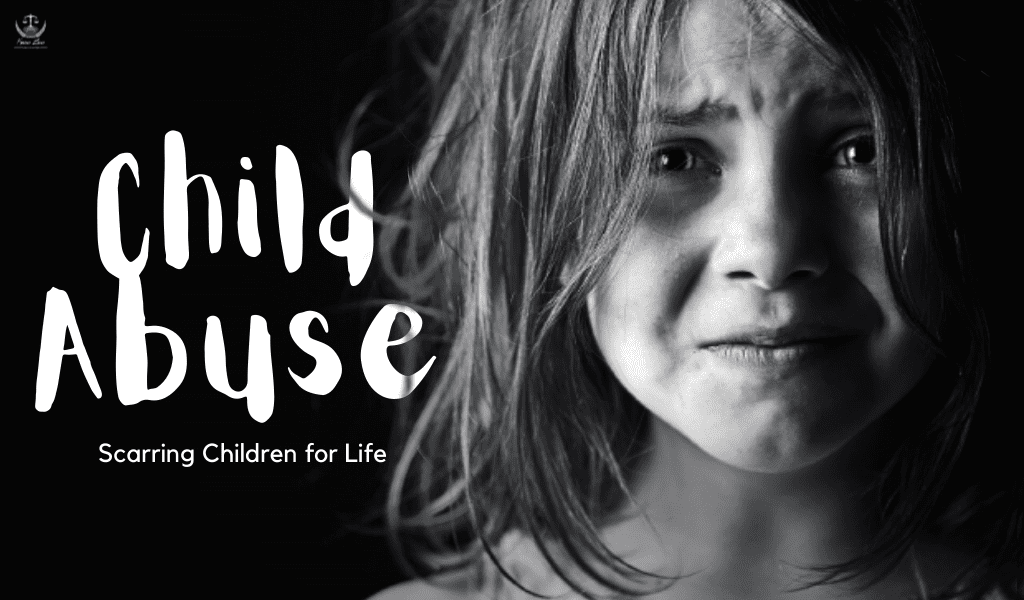 Child abuse or any violence against children can be seen in many forms – physical, emotional, or even sexual. Children are usually defined as individuals who are below the age of puberty or 18 years. Such violence happens all around the Globe – in a child's home, community, school, and online.
There are some parts of the world where "violent discipline" is socially accepted and common. It leads to such violence is a common factor in and around their surroundings i.e., their family, relatives, neighbors, teachers, or partners. But the most devastating ones are often hidden from public view. Such heinous acts are mostly concealed by the people who cause such damage, mentally, physically or both.
Violence affects every child but children living under extreme circumstances suffer enormously; with disabilities or HIV and AIDS, those under the anguish of extreme poverty, girls and boys in care institutions, and children separated from their families or on the move – as migrants, refugees, or asylum seekers – are at the greatest risk. Sexual orientation, gender identity, and belonging to a marginalized social or ethnic group also increases a child's chance of suffering violence.
Such suffering can result in physical injury, sexually transmitted infections, anxiety, depression, suicidal thoughts, unplanned pregnancy, and even death. Globally, it is estimated that up to 1 billion children aged 2–17 years have experienced physical, sexual, or emotional violence or neglect in the past year.
The Agenda for Sustainable Development Goals includes ending abuse, exploitation, trafficking, and all forms of violence against, and torture of, children by 2030. Evidence from around the world suggests that violence against children can be prevented.
Types of Violence against Children
Majorly, violence against children can be seen in at least one out of the six main types of relational violence that tend to occur at different stages in a child's development.
Maltreatment (including violent punishment)
Bullying (including cyber-bullying)
Youth violence
Intimate partner violence (or domestic violence)
Sexual violence means non-consensual attempted sexual contact or without contact, through voyeurism
Emotional or psychological violence
Impacts of Child Abuse
Violence against children has a lasting impact on the health and well-being of children, their families, the entire community, and the nation. As we know, child abuse can amount to grave injuries that may result in death, cause serious brain damage, lead to unintended pregnancies, be a cause of non-communicable disease, and to has a huge impact on opportunities for future generations.
Risk factors
Violence against children can be a complicated problem where causes can be as follows:
Individual-Level
Any person who, has a history of violence, uses drugs or alcohol, is part of the LGBTQIA+ community, suffers a disability or mental health issues, belongs to a low-income group, has low education, or has biological and personal aspects attached.
Close-Relationship Level
When there is a forced or early marriage, associated with delinquent peers, family dysfunction or separation, poor parenting practices or, lack of emotional bonding of children with the parent or guardian or has witnessed violence at home.
Community-Level
The society has mafia gangs and illicit drug dealing, easy access to alcohol or weapons, transient population, high population density, or the biggest case of all, poverty.
Society Level
Prevailing poor law enforcement strategies and weak governance, natural disasters, inadequate social protection, social-economical- educational inequalities, and norms normalizing violence.
Prevention and Response
Preventing and responding to child abuse requires systematic efforts relating to risk and protective factors at the abovementioned four interrelated levels of risk (individual, relationship, community, society).
With the help of WHO, International agencies such as the United States Centers for Disease Control and Prevention (CDC), End Violence Against Children: The Global Partnership, the Pan American Health Organization (PAHO), the President's Emergency Program for AIDS Relief (PEPFAR), Together for Girls, the United Nations Children's Fund (UNICEF), United Nations Office on Drugs and Crime (UNODC), United States Agency for International Development (USAID), and the World Bank have come together to develop a technical package called INSPIRE: Seven strategies for ending violence against children.
This technical package is developed to help countries achieve Sustainable Development Goals to end violence against children. The seven strategies are 0
Implementation and enforcement of laws (for example, banning violent discipline and restricting access to alcohol and firearms)
Norms and values change (for example, altering norms that condone the sexual abuse of girls or aggressive behavior among boys)
Safe environment (such as identifying neighborhoods with hot spots for violence and addressing the local causes through crisis-oriented patrolling and other interventions)
Parental and caregiver support (for example, providing parent training to young, first-time parents)
Income and economic strengthening (such as microfinance and gender equity training)
Response services provision (for example, ensuring that children who are exposed to violence can access effective emergency care and receive appropriate psychosocial support) and
Education and life skills (such as ensuring that children attend school and providing life and social skills training).
International Law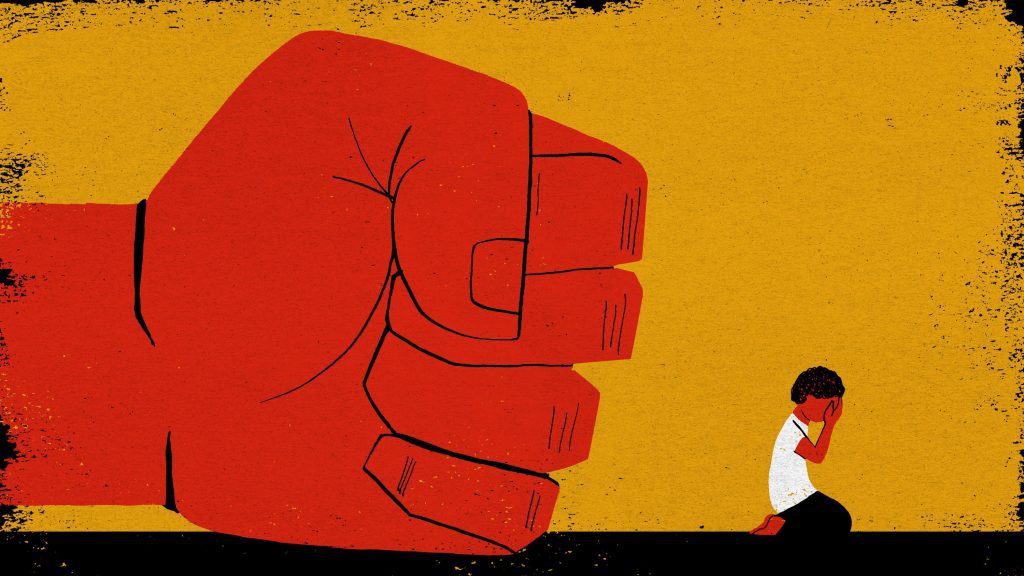 International law establishes that every person, including children, has the right to protection from physical and mental violence. The Convention on the Rights of the Child is the convention that majorly provides protection of children from violence as the main aim of the convention. Being the most inclusive treaty of human rights for children which has been ratified by almost every country except the United States of America and Somalia.
With almost universal consensus the convention provides children with special care and assistance that are in the best interest of the children.
Under Article 19 of the Convention on the Rights of the Child 1989, children have the right to protection from "all forms of physical or mental violence, injury or abuse, neglect or negligent treatment, maltreatment or exploitation including sexual abuse, while in the care of a parent, legal guardian, or any other person who has the care of the child.
Article 19 of the convention protects the children from any kind of private act of violence or harassment as well as from acts that may be committed by state agents. According to the article, the state's obligation to protect extends to "all forms" of violence or neglect committed against a child while that child is in the care of any person. In fact, the Committee on the Rights of the Child has its concluding observations on country reports addressing the problems of violence or threats of violence by youngsters against other youngsters in schools or other institutions as given under UNICEF in 1989.
Further, it states that protection from violence is also an essential component in securing other human rights.
The right of children to protection from violence is also found in the International Covenant on Civil and Political Rights, 1976 (ICCPR) and the Convention against Torture and Other Cruel, Inhuman or Degrading Treatment or Punishment.
Under Article 24 of the ICCPR, children enjoy the right "to such measures of protection as are required by [their] status" as minors. In addition, both the ICCPR and the Convention against Torture prohibit cruel, inhuman, or degrading treatment or punishment.
Human Rights Watch reviews the responsibility to protect youth from violence, as expressed in Article 19 of the Convention on the Rights of the Child, as one aspect of the measures of protection required by one's status as a minor, to which youth are entitled under Article 24 of the ICCPR.
This view is consistent with the Human Rights Committee's general comment on the scope of Article 24 of ICCPR, which notes that every possible economic and social measure should be taken to prevent children from being subjected to acts of violence and cruel and inhuman treatment as upheld in the 35th session of Human Rights Committee in 1989.

Indian Law
According to the Constitution of India, Article 15(3), State shall provide special provisions for children. While Article 39 of Part IV of the Constitution needs for the State to direct its policy towards securing rights to ensure that children are not abused, not forced by economic factors to enter odd jobs unsuitable to their age or strength, or the given opportunities to develop in a healthy manner and in conditions of freedom and dignity, protected against moral and material abandonment. Further, the UN Convention on the Rights of the Child (UNCRC), adopted in the UN General Assembly of 1989, delivers universal recognition of children's rights to its member nations.
The Constitution of India provides that the state, as a directive principle of state policy, must seek to ensure under Article 39, "that children are given opportunities and facilities to develop in a healthy manner and in conditions of freedom and dignity and that childhood and youth are protected against exploitation and against moral and material abandonment." The rights to equal protection, to right to life, to personal liberty, and against exploitation are enshrined in various Articles of the Indian Constitution. Article 15, that protects against any kind of discrimination on a variety of aspects while containing the important proviso that "nothing in this article shall prevent the State from making any special provision for women and children."
The government of India ratified the UNCRC on 11th December 1992 in addition to the domestic laws. The 1974 Child Policy was also replaced by the government by adopting a new National Policy for Children on April 26, 2013. This new policy laid down the guiding principles that shall be respected by national, state, and local governments in their actions and initiatives affecting children- by, Ministry of Women and Child Development, The National Policy for Children, 2012.
The National Policy states that the safety and security of all children is an integral part of their well-being and children should be protected from all types of harm, abuse, neglect, violence, mistreatment, and exploitation in all kinds of situations including care institutions, schools, hospitals, crèches, families, and communities.
Indian Legislation for Child Protection
Taking it further with UNCRC, the Juvenile Justice (Care and Protection of Children) Act, 2015 came into force as India's fundamental law to provide the need of care and protection for children. It provides to their requirements through care, protection, development, treatment, social reintegration, child-friendly approach through addressing matters in the best interest of the children.
The Protection of Children from Sexual Offences Act (POCSO), 2012 is considered one of the most progressive laws, to tackle sexual violence against children. It qualifies penetrative sexual assault on a child below the age of 12 as a serious crime which is punishable with a fine and a minimum term of rigorous imprisonment for 10 years and can also be extended to life imprisonment.
The Criminal Law (Amendment) Act, 2013 has introduced more sexual offenses under the Indian Penal Code, such as Section 376(i) IPC, that punishes rape of a female under the age of 16 years to be considered as an aggravated form of rape, punishable with a fine and a minimum term of rigorous imprisonment for 10 years, which may be extended to life imprisonment.
Commissions for Protection of Child Rights (CPCR) Act, 2005 initiated the National Commission for Protection of Child Rights (NCPCR) in March. It is under the Ministry of Women and Child Development, has the mandate to ensure that all Laws, Policies, Programmes, and Administrative Mechanisms are in consonance with the Child Rights perspective as enshrined in the Constitution of India and the UN Convention on the Rights of the Child. A child can be defined as a person in the age group between 0 to 18 years. Also, it requires to "enquire, investigate, and recommend action against the perpetrator of child abuse and neglect."
Conclusion
Heinous crimes of violence against children can be seen in every part of the world. "Children are at risk of life-threatening abuses on the streets, in schools, where they work, and in institutions." In most cases, children are deceived by those very individuals, who are responsible for their protection and well-being.
Even though almost every government has ratified the UNCRC which ensures the protection of children from all forms of physical or mental abuse. The extreme brutality against children raises the question of the government.
Child abuse is intolerable and it cannot come to an end without effective action by the nation. States must ensure such child abuse, including corporal punishment, is to be prohibited by law and such laws shall be strictly enforced. Children and their families must have access to easy ways to file complaints of any kind of abuse. Along with proper, prompt, and vigorous investigation while ensuring appropriate punishment for the perpetrator.
Civil society groups are moving towards the elimination of child abuse in all its horrible forms in all the countries not just theoretically but also in practice. With the help of this article, I wish to take a step forward to spread awareness regarding the protection of the vulnerable group of children against violence.
---
Editor's Note
"The true character of society is revealed in how it treats its children". The article aims to describe and analyze reporting of child abuse and the steps taken to curb this Pandemic. The author writes about the recent developments and amendments to the legal provisions of our motherland and gives an insight into various Treaties and Conventions that India is a part of.
You May Also Like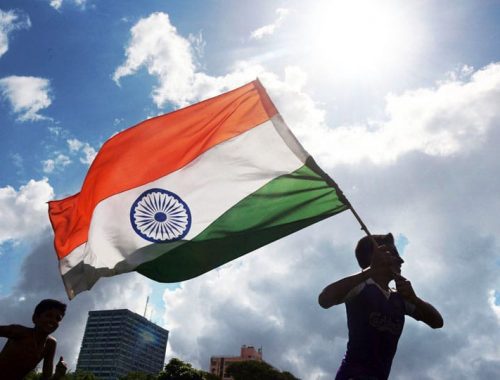 August 15, 2020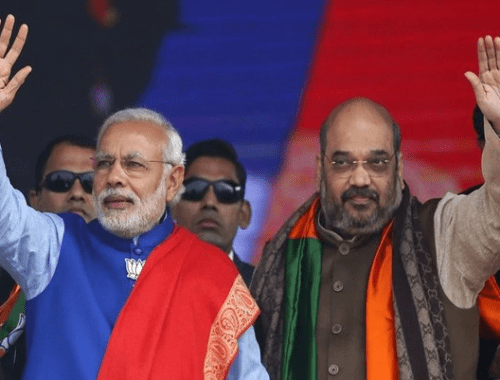 July 16, 2020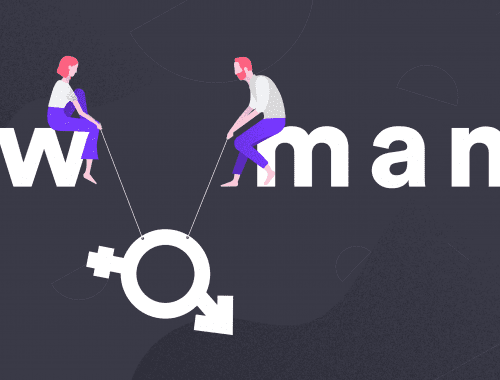 July 31, 2020