A Satire on Women Judgeship – Capable Candidate vs. Glitch in System
June 15, 2021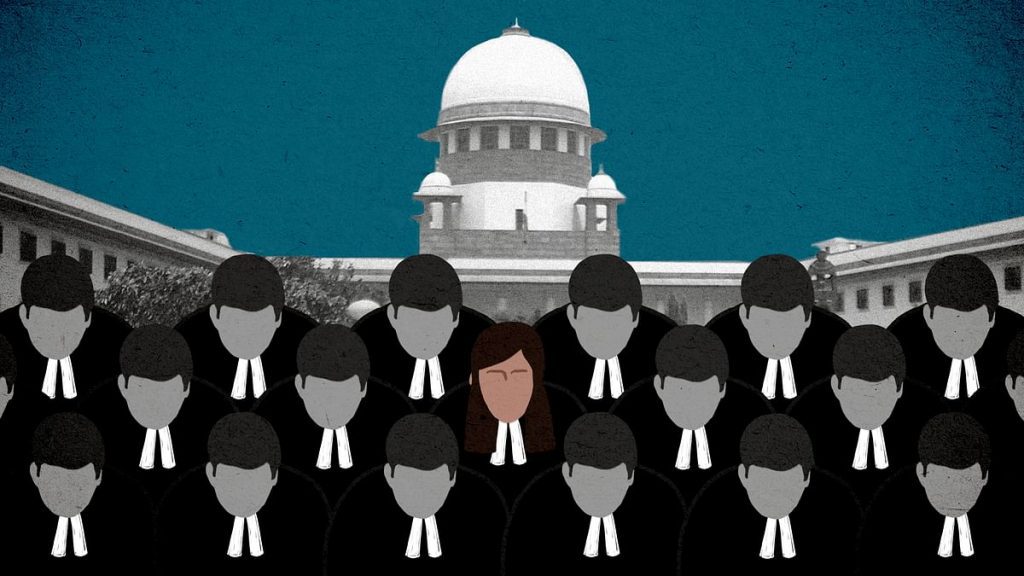 India is considered the world's largest democratic nation with the world's largest Constitution. The Constitution of India provides three organs of Government i.e. Executive, Parliament, and Judiciary. Judiciary is delegated with some of the most important tasks including Judicial review and Judicial Interpretation. All of the delegated tasks are done by Judges.
To date we have had 8 female judges in the Supreme Court namely Justice M. Fathima Beevi from Kerala, Justice Sujata V. Manohar from Maharashtra, Justice Ruma Pal from West Bengal, Justice Gyan Sudha Mishra from Bihar, Justice Ranjana Desai from Mumbai, Justice R. Bhanumathi from Tamil Nadu, Justice Indu Malhotra from Bengaluru, who was elevated directly from the bar to bench and Justice Indira Banerjee from Kolkata. We literally can count them on our fingers.
Out of 1079 judges of High Courts across the country, we have only 82 female judges. Sadly, there is no female judge in the High Courts of Patna, Meghalaya, Manipur, Tripura, and Uttarakhand. There is no acting female chief justice of any High Court except Telangana High Court. Hima Kohli is the acting chief justice of Telangana High Court. What's even more shocking is that we have not had a single female chief justice of India till now.
Former Chief Justice of India, Sharad Arvind Bobde also mentioned, in an application filed by the Supreme Court Women Lawyers Association to consider excellent and meritorious women advocate for appointment as judges in High Court, that many competent lawyers have declined judgeship proposal because of domestic duties and responsibilities. The same statement was supported by Justice Sanjay Kishan Kaul. Chief Justice of India, Bobde also added that – Why appointment of women as judges in High Court only? It is the time for a woman to become the Chief Justice of India.
Sexism in Judiciary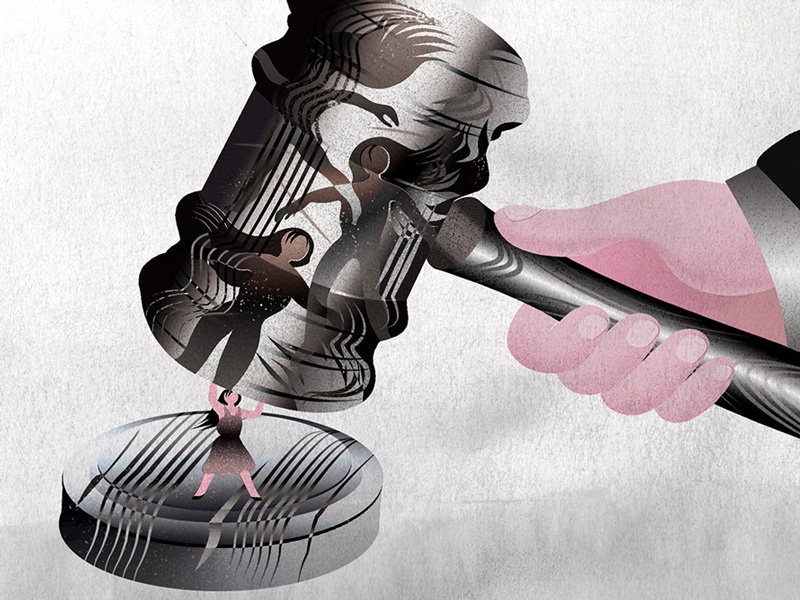 Justice Indu Malhotra of the Supreme Court and the Attorney General of India KK Venugopal, during their retirement speech, highlighted gender disparity in the bench. We not only have capable women lawyers in our country but excellent female judges in district courts. But as we proceed higher up in the hierarchy of courts, women's participation and representation in judgeship decrease swiftly.
The Supreme Court of India was established in 1935. Since then, India has had 48 Chief justices and approximately 170 judges of the Supreme Court. But unfortunately, more than 80% of these positions were acquired solely by the male section of our society.
There is no question about the capability of women in handling judicial duties. Females are equally knowledgeable, competent, and hardworking as males. Sadly, none of these traits serves the purpose. Former Additional Solicitor General had once mentioned that a senior male lawyer referred to her as that woman whereas other male lawyers were referred to as my learned friend.
Indira Jaisingh, an Indian lawyer who became the first woman Additional Solicitor General, also wrote an open letter to the then Chief Justice of India, Ranjan Gogoi on Women's Day regarding the Sexist language being used by the male lawyers and judges. She shared her experience of suffering from gender bias with her fellow male lawyers. She concluded by writing – The symbol of justice may be a blindfolded woman, but none of us will settle for tokenism or symbols.
Challenges to Women Judgeship
There are a plethora of challenges to women's judgeship. The appointment process is carried on by the Supreme Court Judges themselves, and it comprises an almost all-male judges' panel. How can a fair allotment process be expected from a panel constituting male judges only?
There is a stereotype in almost everyone's mind that women are supposed to be within the house's four walls, take care of their husbands, nourish their children, make food, and do household chores. Any woman stepping out of this narrow conception is not looked up to as a role model but as a perpetrator. Due to society's preconceived notion, women are asked to do their gender prescribed role and let males do their own assigned gender role.
What is a gender role?
As per the patriarchal society, a woman can't study, if allowed to study then she mustn't be allowed to follow a profession because when her husband will earn then why does she need a job?
She is expected to leave her job to do household chores, take care of her husband and children. She is not expected to step out of the house to earn. There is nothing wrong with doing household chores, what is wrong is the notion that women need to do certain gender roles. When women choose to do chores they are not questioned but appreciated and their values are praised but this is not the case with women choosing to do jobs. She is teased and harassed for doing so.
Also, what if a man chooses to do household chores and takes responsibility for his children, he will be questioned and then insulted for doing so because of the already divided gender roles.
Similar is the position of females in the judiciary. She is not looked up to, as a suitable candidate to be appointed as a judge but thought of as just a female or as they say merely a woman. Because of all these stereotypes, the concept of gender roles, and social taboos, females are harassed and discriminated against in the judiciary as well.
Need for Gender Balance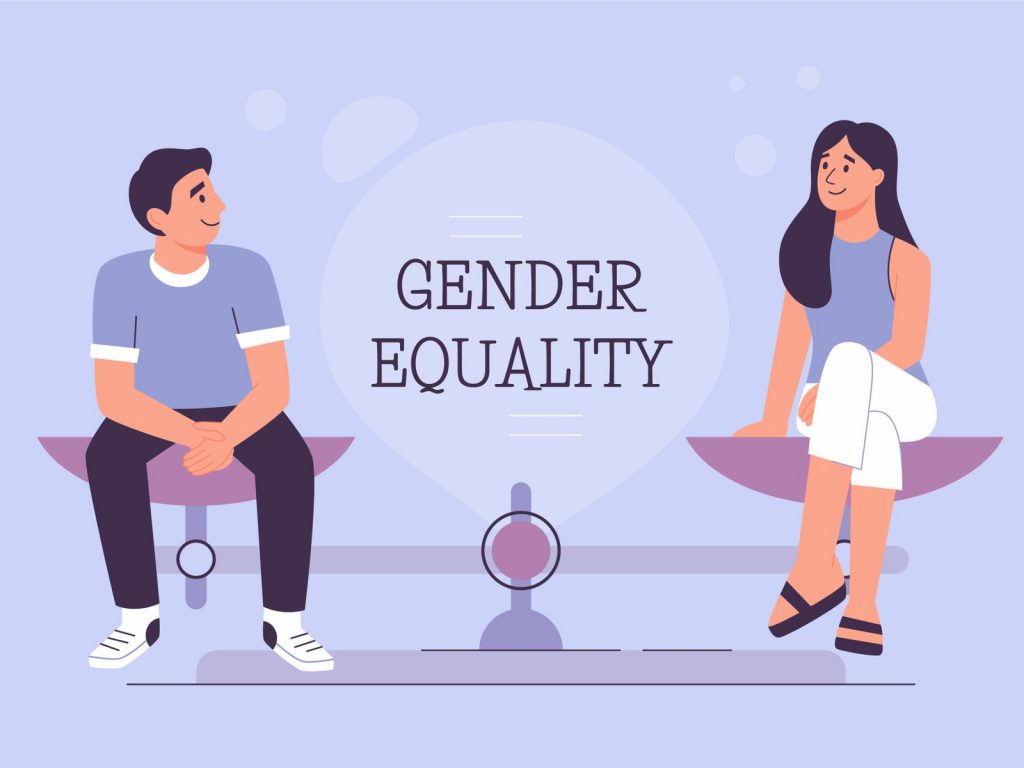 Judiciary is that organ of government that is of utmost importance in a democratic nation like India. It is considered the constitution's parent because of the duties and responsibilities being delegated to it, by the constitution to check if all provisions of the constitution are being followed, if not then punishing the offender and administering Justice to the needy. To ensure justice is being delivered to all sections of society judges from all sections and genders must be present on the bench to understand the viewpoint of the victim. To regain the trust of people in the Judiciary women must be represented and participate in judgeship equally as men do. In a country like India where patriarchy still exists, achieving equality in the judiciary is a very tough but possible task.
It's been more than 73 years since independence, we have had female Prime Ministers, female Chief Ministers, female Presidents, female Governors but no female Chief Justice of India. This clearly shows the presence of patriarchy in the judiciary.
If there will be candidates from all genders on the bench, then there will be no chance of bias towards any particular gender. In addition, increasing allotment in the number of meritorious and competent women in judgeship will promote female victims to be comfortable in approaching courts to resolve their matter, as there have been many instances where women out of shame did not approach Courts because they couldn't communicate well with the male judges.
An increase in the representation of women in the Judiciary will promote justice and transparency. They can contribute significantly towards decision-making as they can connect with the situation of the female victim who suffered, by their own experiences and the way of life female judges have had. Female judges will be able to understand the situation, emotion, pain, need for justice, and the like, more than male judges. It will also help achieve gender sensitivity in Judiciary as there have been many instances including a case in which the rape complainant was left traumatized after the session's judge laughed at her while she was revealing facts and circumstances of the case gone through.
Suggestions to increase Women Judgeship
Judiciary should make at least 50% representation for women judgeship compulsory. A collegium, which allots judges should be made up of the equal distribution of genders to get the best out of bests without any bias. Judges should be trained a lot more. Male judges should be properly trained to understand gender sensitization. Women in the Judiciary don't need any sort of protection but seek what they deserve.
Conclusion
Once Babasaheb Bhimrao Ambedkar said – I measure the progress of a community with the degree of progress women have achieved.
Attaining equality in the judiciary is a very important task. We need to do so not only because women have the right to equality but to ensure justice to all, including the women in the judiciary. The problem starts in the lower Judiciary itself where only 27% of total judges are females, and female judges are not provided with important cases. The capacity and competence of female judges are doubted at the very initial phase of the judiciary. One must not forget the case Vishakha vs. State of Rajasthan, in which the provisions for sexual harassment at the workplace were introduced and enacted by law. This judgment was given by a female judge of the Supreme Court of India, Justice Sujata Manohar.
In a country of 1.34 billion people, females constitute 48.04% which means 662.90 million of the total population. India still lacks in introducing and allotting more females judges. To date, we have had only 8 judges. It is a tight slap on the Judiciary that ensures Justice to all. Trust in the Judiciary will regain once more when female judges will be allotted and that can be possible only with the support of male judges. That's sad but true.
---
Editor's Note
Patriarchy and India have a long-standing relationship, it has viciously permeated through all walks of life, holding women back in everything they venture into. Women have to fight hard and long even for their basic human rights and continue to do so! Judiciary the very office which protects and upholds our rights is also not saved from this vice.
Capable, competent women have lost their chance at judgeship because of the patriarchy in the Judiciary and its presence in their everyday life, which dictates their duties and responsibilities, which are first towards their family. The author has put across these thoughts by alluding to various instances of sexism in the recent past and elucidating the various challenges that women face. The author further implores the nation to understand the need for gender balance and makes suggestions for achieving the same. The author concludes that to effect this change the most important change required is the support of men.
You May Also Like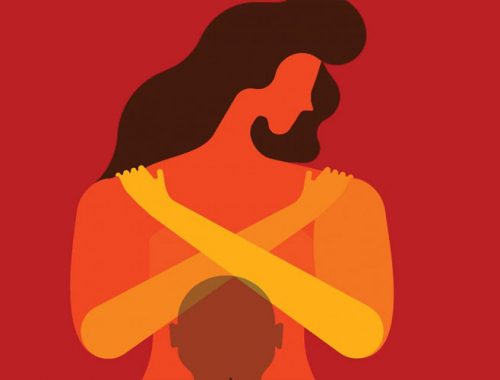 August 31, 2021