Cyberbullying – A Deleterious Effect of Advancing Technology
June 1, 2021
Digital technology has empowered young people to achieve their daily goals in a more efficient and effective manner. Moreover, the internet has provided them with a positive growing environment in which they can promote social responsibility and encourage self-expression. However, an inadvertent result of digital technology has emerged – cyberbullying.
Cyberbullying is the use of information and communication technology by a person or a group of people to torment, threaten or intimidate another person. It often comes with an intent to harm one's mental and psychological well-being. In other words, it is a kind of harassment involving defamatory or discriminatory comments and may even include disclosure of personal information obtained through illicit means. While the technical definition may revise itself with time, there is a quiet understanding, especially in the internet community as to what the term refers to in general. And there remains little doubt that this practice is unhealthy for all parties involved. It scars the recipient but also harms the psyche of the perpetrator to the point that he interprets causing pain to others as a source of his own pleasure. 
Cyberbullying can take many forms. Usually, it involves incessant texting of offensive messages, disseminating slandering materials, or impersonating someone to cause harm. It is to be understood that the problems of cyberbullying did not exist a decade ago to the extent we are seeing presently. With the insurmountable power of technology, we cannot predict how different social media, and moreover, the internet may exist a decade from now either. Never has it been this easy to express discontent, aggression, and abuse potentially against anyone, all the while giving the perpetrator the choice to be anonymous and be a thousand miles away.
To understand more about the psychology behind cyberbullying, we have to look at the roots of traditional bullying. That's where cyberbullying originates from as well. Bullying, previously mostly occurred between students at places that were less supervised or unsupervised by teachers. It could have been the time during class transitions, locker rooms, gyms, on the buses, or even during the classes in the presence of a teacher, because that's where the hostile courage of the bully germinates, this overpowering behavior comes from the lack of cognizance relating to the vexatious act which the person commits, thus it is a prerequisite to educate the individual as per bullying or cyberbullying is concerned.
The major problem for the cyber victim is trust. Face-to-face situations generally allow the victims to see who the bully is and the person supporting the bully's actions. Hence, the victims have a probable chance of acknowledging who is on their side and who can be trusted. Cyber victimization detracts this trust away. The Internet is open to the world, and it is difficult to comprehend the person(s) on the other end. This discrete nature of cyberbullying leaves the victims in a paranoid situation and unsure of their surroundings.
Talking about Numbers
It has been found that almost one in five parents worldwide acknowledge that their child has experienced cyberbullying at one point or the other. The situation is particularly disturbing in India which reports the highest rate of parents confirming cases of cyberbullying. Around 37% of parents across India admitted that their child was bullied while establishing his/her presence over the internet, with 14% of that total saying the occurrence was on a regular basis. One-fifth of all bullying that took place was from social media and the internet.
A large number of parents reported that bullying occurred in school, 19.2% of them said that bullying occurred through social media sites and applications. About 11% indicated that bullying occurred through texts, while 7.9% found that video games were the source, 6.8% bullying took place through non-social media websites, and 3.3% reported that emails were the source for bullying. A 2018 Pew Research study found that a majority of teens (59%) experienced some form of cyberbullying. The study concluded that figures of these online harassments and internet bullying are particularly very high and the most common form of cyberbullying teens are subjected to include:
Offensive slur-calling (42%)
Spreading incorrect rumors (32%)
Receiving unsolicited explicit pictures (25%)
Life threats (16%)
Sharing their private pictures without their consent (7%)
A meta-analysis of the data from various studies indicates that social media is now the most favorable medium for internet bullies. However, other formats such as texting and internet forums such as Reddit which was primarily made to be a discussion forum were exploited at their best by the perpetrators for their purpose. Instagram, which is one of the biggest social media platforms in the world, has turned out to be a major portal for bullies as the data suggest that around 42% of cyberbullying took place on the platform.
Whereas a large number of bullies are teenagers and the young, data also shows that this form of bullying is more prevalent among female adolescents and in the LGTBQ+ community as compared to their counterparts. Girls are the most common victims of cybercrime, while boys are more likely to be cyberbullies. New research also suggests that those who belong to the LGBTQ+ not only face more significant bullying in person but are also more likely to be bullied online compared to those who identify as heterosexual. And it is believed that the permanent nature of the internet coupled with its easy ability to circulate the incident across the corners of the world, makes cyberbullying much worse than its traditional counterpart.
Effects of Cyberbullying
The Disreputation
As the social media base exploded with the advent of the internet, a lot of content is shared by individuals in form of posts, pictures, comments, and messages which are observed by people in both their public and personal domains. When a person shares any media content, he establishes a record of his actions and behavior, thereby creating an online reputation, of sorts.
Cyberbullying directly deteriorates this online reputation of both the individuals, the one who is being bullied and the one bullying, and this desecration of reputation can impact various aspects of the life of both in an adverse manner. The person might lose his employment or he might not be able to work efficiently since the particular form of bullying has affected his psyche in a deplorable way. A student might not be able to focus on his study due to the constant feeling of embarrassment and shame; he might lose his interest in things that he loves. Since a man is a social animal he is very much affected by the social structure present around him and when he disregarded in his that particular surrounding he stands succumbed to a feeling of worthlessness and failure.
The Trauma
Compared to traditional bullying, cyberbullying is quicker and far more damaging when it comes to the scene. It constantly attacks the individual without providing him any time to heal. As a result, a constant sense of fear may develop which further leads to psychic traumas. Cyber victimization has resulted to cause poor grades, emotional spirals, poor self-respect, repeated school absences, depression, and in multiple cases suicide. The consequences are very much similar to traditional bullying, except for that with cyberbullying, there is no escape.
School ends in the evening or afternoon, while the Internet is operational 24/7. Because of this extension of time and space for online bullying, multiple signs of stress and anxiety can be seen for cyber victims. They may seem anxious and have unexplainable mood swings after their online presence use or stop using their equipment at home altogether. They are less likely to talk about what is happening with them and may avoid talking to their friends about the related issue.
Laws all around the Globe
There are no doubts about why this alarming situation needs to be controlled since we all know how cyberbullying can impact the victims and their near and dear ones, the depression they face, anxiety, emotional traumas, and sometimes in order to resort to the severe pain involved they even end their lives, hence a lot of deaths around the world has been reported due to cyberbullying till now. Situations like these have forced the legislators of various countries to think over this crisis and to come up with some possible solution, acting upon which few major countries have introduced some stringent anti-cyberbullying laws while some others have structured some lenient yet efficient laws and few others are catching up with time to bring about some affectivity to resolve the situation. A few of the laws are discussed below:
United States
Some states like California, Connecticut, Colorado, and Illinois have implemented laws that punish the cyberbully with suspension or expulsion while some states like Georgia, Kansas, Kentucky, and Massachusetts have policies in place, but no concrete laws to protect victims of cyberbullying. These states completely rely on the institution for the required punishment.
Australia
The law is federal in nature and cyberbullying laws vary from state to state. The laws in each territory: State action, suit filed by the victim, and "Articulate of Industry Codes."
Canada
The Education Act of Canada states that individuals who engage in cyberbullying face suspension from school. Repetitive bullying will eventually lead to expulsion and jail time if felt necessary.
Philippines
Under the Philippines Republic Act 10627, it is up to the institutions to implement mandatory policies to tackle cyberbullying and If they do not comply with the Republic Act, they face punitive actions.
Laws against Cyberbullying in India
To deal with the issue of cyberbullying in India, there is no specific provision under any legislation. However, there are multiple provisions in our existing laws that can somehow be interpreted to the various forms of cyberbullying. Among the existing laws, the role played by the Information Technology Act is very significant. The Act was enacted to primarily deal with issues related to e-commerce and cybercrimes. But, it has been interpreted by the courts to deal in such cyberspace issues relating to cyberbullying, cyberstalking, etc.
Section 66C of the IT Act defines punishment for Identity Theft. 
Section 66D deals with punishment for cheating by personation by using the computer resource. 
Section 66E deals with Punishment for violation of privacy.
Sec.67B defines Punishment for publishing or transmitting material depicting children in sexually explicit acts, etc., in electronic form.
Sec.72 that deals with Breach of confidentiality and privacy.
The amendment of the Act in 2013 in the Indian Penal Code introduced other offenses and also made cyberstalking an offense. The following provision of IPC in some way or the other are related to cyberbullying.
Section 292A – Printing, selling, advertising grossly indecent or vituperative matter or matter intended for blackmail Sec.
Section 354A – Fefines Sexual harassment and punishment for sexual harassment including showing pornography against the will of a woman; or making sexually colored remarks.
Under Section 354C, a cyberbully can be punished for taking pictures and can be held liable under this section along with other sections if he transmits or publishes the same.
Section 354D – Stalking monitors the use by a woman of the internet, email, or any other form of electronic communication.
 Section 500, 499, and 503 – E-mail Abuse, sending defamatory messages by e-mail and sending threatening emails.
Section 509 – Any act done by verbal or with gestures intending to insult the modesty of a woman. 
Section 507 – Criminal intimidation by anonymous communication.
What can be done?
Research suggests that creating awareness against cyberbullying among the young will certainly turn out to be highly beneficial in battling the issue. Various campaigns over internet safety and limitations of the internet should be held in institutions in order to create such awareness.
Conducting training programs for the teachers to help them acknowledge the traits of the victim psychologically so that the issue can be assessed as early as possible.
Existing laws against cybercrime should be amended to the extent where they could widen their ambit to recognize cyberbullying as a serious crime.
Proper Counseling should be provided to both, the victim and the accused since it is often observed that the bully was a subject to bullying previously.
Institutions should strictly follow the guidelines issued by the government over bullying. 
Conclusion
Cyberbullying has had a disastrous effect on many of our lives, and can very well take an uglier shape in the future. It needs to be addressed soon enough. Though there is sufficient legislation to punish the accused, only a few victims or their families report cases of cyberbullying. A majority of them ignore the incidents and prefer to stay silent rather than believing that things will improve on their own. As the propensity of the crime appears to be less when compared to crimes like homicide, less heed is paid to cyberbullying, by the authorities.
On the other hand, if the bully is punished with incarceration, it may also prove to be more damaging. Since usually the perpetrators have been found to be teenagers or young adults, keeping them in jail or juvenile homes may further instigate them to choose a life of crime. He may come in contact with other young criminals who may have committed some heinous crimes which jeopardize the safety of the offender and which even can influence him to go deeper into the crime and become a habitual offender. 
Thus, criminalizing such offenders can be counterproductive. Though justice would demand them to be punished, it would be damaging especially if the perpetrator is young. Instead to bring about some concrete change in their mindsets proper counseling should be provided to them to make them realize the seriousness of the conduct. In several cases, the bully themselves had a history of being bullied. Therefore, the existing laws should also be revised for benefitting teenagers. Additionally, online portals could be set up where cases can be administered and the matters are looked into as soon as possible which could be life-saving for many out there being bullied over the internet. The traditional view is that a stronger person bullies the weaker one but it's quite not the scenario if we observe, in fact, the person bullying is much weaker when the moral aspects are taken into account and that can only be resolved when they are in their growing years and when they are being nurtured with values and believes. 
---
Editor's Note
The author of this article explores the concept of cyberbullying. The author discusses the effects of cyberbullying on a person and then further enumerates the different laws that exist to counter this menace globally and in India. The author further suggests ways to counter cyberbullying with increased awareness and newer cyber laws to make the internet a safer space for everyone.
You May Also Like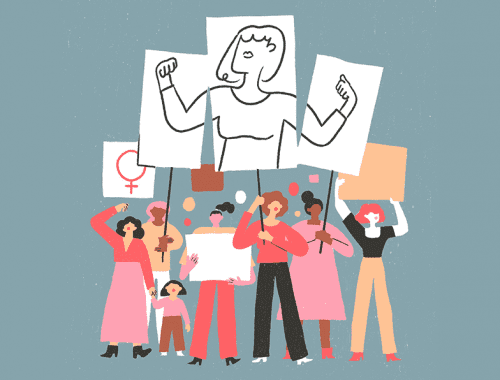 August 27, 2021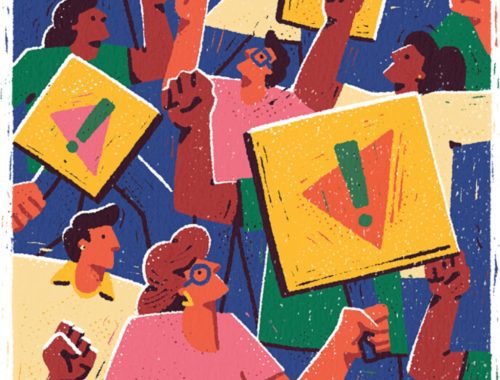 January 22, 2021