Recognizing LGBT Identity and their Position in the Society
April 6, 2021
Today, more Indian teenagers are accepting of homosexuality and queer identities than ever before, but recognition of their sexuality and the right to openly express their gender preferences remain a constant struggle for the LGBT (lesbian, gay, bisexual, and transgender) people within the confines of their families, homes, and schools.
In urban India, where social media and corporate campaigns have raised awareness of LGBT rights, the situation for gay men appears to be more positive than for transgender people or lesbian women. Although urban LGBT voices heard on a variety of online and real-world outlets are a vital part of LGBT advocacy, they only represent a small portion of the diverse chasm that exists. Families in rural India have their own ways of dealing with LGBT people, far away from gay pride parades, meet-ups, and heated Twitter debates. In certain areas, secret honor killings are arranged so that a young gay man's only option for survival is to flee to a city in the dead of night, with little money or social support.
Lesbian women in other parts of the world are subjected to family-sanctioned corrective assaults, which are often carried out by family members. Vyjayanti Vasanta Mogli, a transwoman LGBT activist and public policy scholar at Tata Institute of Social Sciences in Hyderabad, who has publicly spoken about her harassment at school, believes that lesbian women and transmen in India are underrepresented in the LGBT community and end up at the bottom of the hierarchy when it comes to basic human rights within the family and village.
When she discusses the rural socioeconomic situation, she quotes B.R. Ambedkar. "Ambedkar saw the village as a unit of abuse, and this is particularly true when it comes to LGBT issues," she says. "Rape is often prescribed by village medics to cure lesbians of homosexuality. Refusing to marry leads to increased physical violence. On-screen depictions of family acceptance stories on television and in other media are more of an urban phenomenon."
Every year, suicides by lesbian women make headlines in India's educated cities. It's no surprise, though, that a court recently ruled that lesbians in India are only at risk from their own families.
The consequences of coming out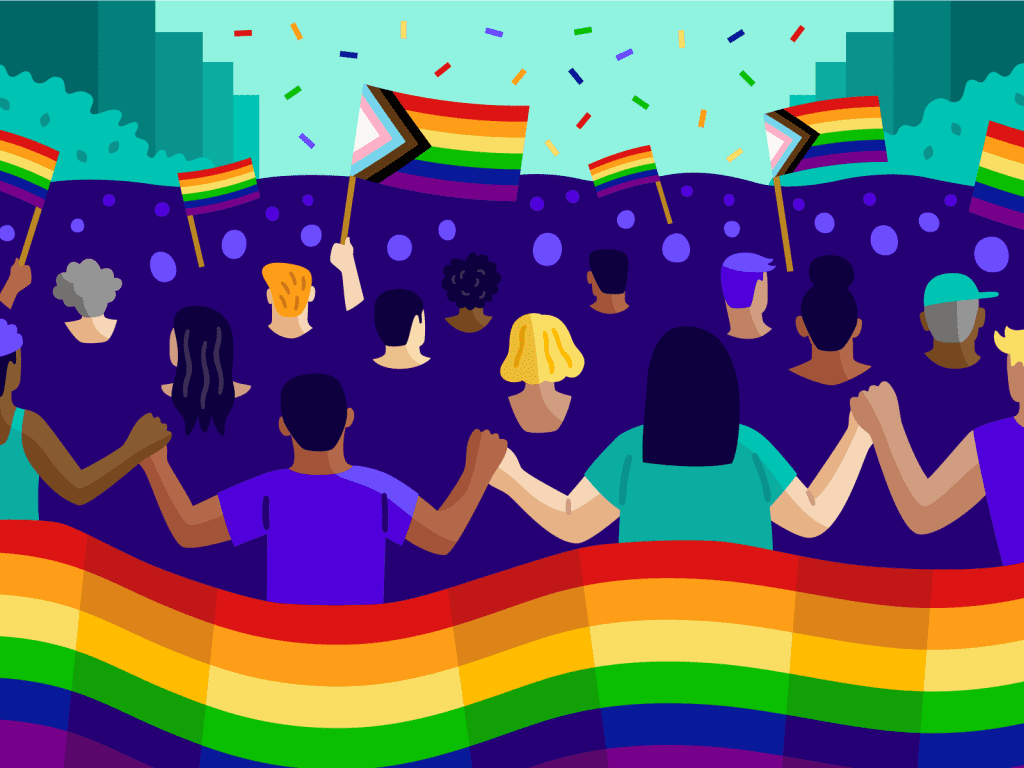 According to a recent report, parental reaction to homosexuality is one of the major factors that leads to the stigmatization of LGBT people. According to the report, most LGBT people are considered normal by their families only if they agree to act like heterosexuals.
Prince Manvendra Singh Gohil, whose coming-out story has been well-documented in the media in recent years, now leads many LGBT-related projects, including the Lakshya Trust, which works to prevent HIV/AIDS in the LGBT community. He advises LGBT people not to be swayed by what they see in the media. "I was in the closet for 41 years for no small reason," he says. He declares "I know of someone who was inspired by a television show and wanted to come out to his family. It was a complete failure. He had lost everything: his house, his work, and his possessions. People should always be conscious of their own truth, as I always tell them. Prepare yourself financially. Before you take this measure, emotionally and financially detach yourself from your family."
Mr. Gay India 2016, Anwesh Sahoo, who came out to his family when he was 16 years old, has a different viewpoint: "I would not suggest waiting for the right moment. Staying in the closet has a significant psychological cost. I recommend that if you and your family have access to details, you use it whenever you have strong feelings about your identity."
Mogli, on the other hand, warns against the common practice of family members pushing LGBT people to undergo "corrective" therapy. After she came out, she was compelled to spend several months in a psychiatric facility. Her intense mistrust of the medical profession has also been influenced by the experience.
Parmesh Shahani, the head of Godrej India Culture Lab and author of Gay Bombay, says he doesn't know a single person whose life has worsened in the long run as a result of coming out. "Although it is difficult, I am a firm believer in people coming out. I'm aware of many families that have come together as a result of someone's decision to come out. You are just expressing who you are, in front of others when you come out. You're not looking for their blessing or acceptance. Allow them the time they need to process information, ask questions, and accept you."
Redefining family and its role
Lack of family support can be a major blow to LGBT people's mental and physical wellbeing in a society where strict social and cultural expectations determine the terms and conditions of education, career, and marriage. Isolation and pressure to adapt often result in depression, suicidal ideation, and psychosomatic illnesses. Many of them would rather relocate to another city to avoid the enormous pressure to marry and start a family. Families who embrace their identities impose a lot of limits on how they dress and communicate with their partners. Online communities and social media have provided open alternatives to forming a community outside of the family in the absence of family support. Gaysi and Gaylaxy, as well as publishers like Queer Ink, have aided in the creation of spaces for LGBT people to connect, communicate, and collaborate.
Dhrubo Jyoti, a journalist, and LGBT activist claims that social media has given him a sense of belonging since he was a teenager. He met and communicated with other queer people through a fake Facebook profile, and he found a way to share his fears and desires.
Popular television shows like Satyamev Jayate and The Tara Sharma Show have helped to raise awareness about LGBT issues among parents. Instead of attempting to justify all on their own, Jyoti claims that some of his friends simply asked their parents to watch the episode of Satyamev Jayate that focused on alternative sexualities.
Sahoo claims that watching television helped him get through days when he was too young to comprehend what he was going through. In the absence of open contact with his family, he looked up to Modern Family characters and actor Jim Parsons as role models (who plays Sheldon Cooper in The Big Bang Theory). He goes on to say that when it comes to shaping both older and younger generations, television has the greatest influence. "More people saw my interview with ETV Oriya, a regional channel, than anything I've ever discussed or shared on social media or elsewhere", he says. In terms of reach, television comes out on top.
Considering that television and movies are available to even rural communities where social media is yet to reach, they may prove to be the most powerful resources for redefining family roles and attitudes through programs and stories that not only inform and enlighten but also convey LGBT experiences in authentic and diverse voices.
Section 377 scrapped!
The Supreme Court recently decriminalized homosexuality by striking down portions of Section 377 of the Indian Penal Code (IPC) that were found to be in violation of the LGBTQ community's fundamental rights. The Consequences of Decriminalizing Homosexuality are –
In India, sexual minorities are one step closer to living a life of dignity.
The LGBTQ community will be able to express their sexual orientation openly.
They will no longer face discrimination in getting health care and will no longer be harassed by the police.
Decriminalization has also been linked to increased self-acceptance and psychological and emotional safety in the LGBTQ community.
This decision will prompt the LGBTQ community to seek more progressive legislation, such as gay marriage laws, the freedom to form relationships, inheritance, fair pay for equal work, and protection from gender-identity-based discrimination, among other things.
The decision has created grey areas, and guidance would be required to deal with situations such as when a gay person withdraws their "consent" and files a lawsuit against their partner. The laws in India on sexual harassment do not recognize men as rape victims.
A way forward
Though the decision goes a long way towards eliminating the stigma associated with the LGTBQ community, a multi-pronged approach is needed to address the problem of racism and discrimination that exists in the society against them. The LGTBQ group requires an anti-discrimination law that empowers them to create productive lives and relationships regardless of gender identity or sexual orientation and places the responsibility for reform on the state and society rather than on the individual.
Government agencies, particularly those dealing with health and law and order, must be educated and informed about the new legal status to ensure that the LGBTQ community is not denied public services or abused as a result of their sexual orientation.
Conclusion
The fact that schools and colleges have started to engage in institutionally sanctioned LGBT advocacy is a positive sign. According to Rohit Revi, one of the founders of Orenda, IIT Gandhinagar's gender and sexuality club, LGBT issues are largely "untalkable" without LGBT activism in educational institutions." "Our overarching goal is to raise awareness about LGBT students and their struggles. The first and most difficult challenge we must face is invisibility", he says.
Though most educated people technically accept alternate sexualities and gender identities, there is an urgent need to change the ground truth. "We need people to challenge the stereotypes in order to bridge the gap between academic awareness and daily experience. Take, for example, the widespread use of homophobic jokes. We need people to take a step back and consider what is so amusing about such an authoritarian approach. Allies must point out that such behavior jeopardizes our rights and dignity. According to Revi, "creating a critical mass of such a conscious community is an important part of on-campus activism."
Juneja has discovered that today's youth are willing to listen and embrace alternate identities. "We got an incredible response," she says of a recent experience where Gaysi conducted podcasts about bullying of LGBT students at school. "I know that change is taking root when I see students open up about such intensely personal issues."
"We need to discuss the proposed transgender law, which the vast majority of transgender people believe is unconstitutional. As long as the system promotes the suppression of LGBT rights, families and people will not be able to make significant changes."
Gohil encapsulates the LGBT community's optimism when he says that if educational institutions around the country become partners, future generations will have a greater chance of living up to equality ideals.
---
Editor's Note
The author conveys through the first-hand experiences of the LGBT members about the societal oppression faced by them. It has been pointed out that though some changes have been brought in the law including the Supreme Court's decision on section 377, more legislation and groundwork has to be done to actually improve the situation of the LGBT members and to treat them equally. The article also specifies that the situation is different in the context of village and urban areas as relatively more stereotypes are attached in rural areas. Also, the author conveys that an individual from the LGBT should not be frightened of coming out and should not hide their sexual identity as otherwise they will be enclosed in a cage for their lives.
You May Also Like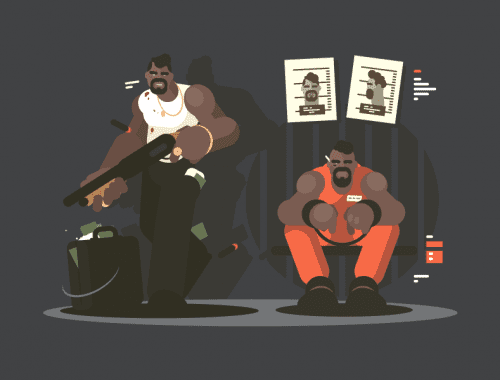 November 6, 2020
October 26, 2021