Defending the Innocent – Child Protection and the role of NHRC
April 4, 2021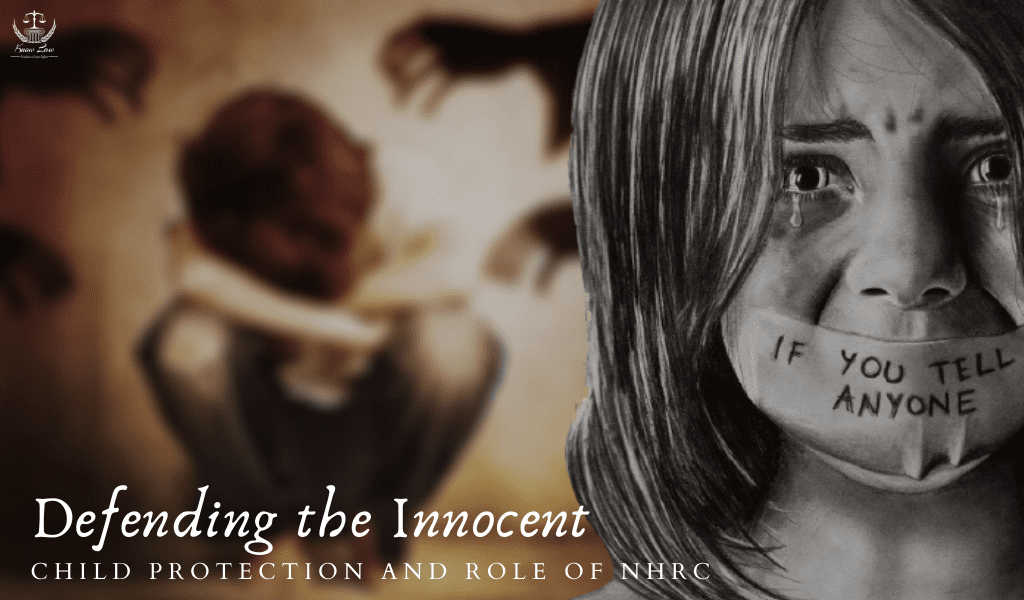 Out of the varied population that exists in any country, a large part is attributed to the young population, i.e., children and adolescents. These children, when they grow up, would be the future of the country, as well as of their households. Scientific studies show that the brain is not fully developed until the age of 18, which explains why it is considered as the age of adulting. This means that children below the age of 18 are not capable of differentiating effectively between what is good and what is bad. Hence, this puts the responsibility on the shoulders of the families, teachers, society, and the state, to do right by its innocent population. In this article, I will discuss the meaning of child abuse, the need for child protection, and the means through which it can be achieved.
Children are the world's most valuable resource and its best hope for the future.

John F. Kennedy
Why do we need Child Protection?
UNICEF uses the term 'child protection' to refer to preventing and responding to violence, exploitation, and abuse against children. Violations of the child's right to protection take place in every country and are massive, under-recognized, and under-reported barriers to child survival and development, in addition to being human rights violations. 
The effects of child abuse or violation of children's rights are disastrous and can ruin the life of that said individual. The victims of child abuse can not only suffer from serious health issues but also have post-traumatic mental effects. There have been examples of children whose lives have been destroyed due to violence, sexual assault, exploitation, etc. 
As aforementioned, the children at this age are not capable enough to protect themselves, and hence are subject to abuse. Manier times, the people upon whom these children rely, are the ones who violate their rights, such as – family members, elders, or people they trust. Sociological experts have emphasized that the institutions such as family, school, peers, are supposed to be the factors that help a child grow and socialize, but what happens when these people are the ones that take undue advantage of these innocent beings? – An urgent need for protection emerges. 
Child Abuse and its types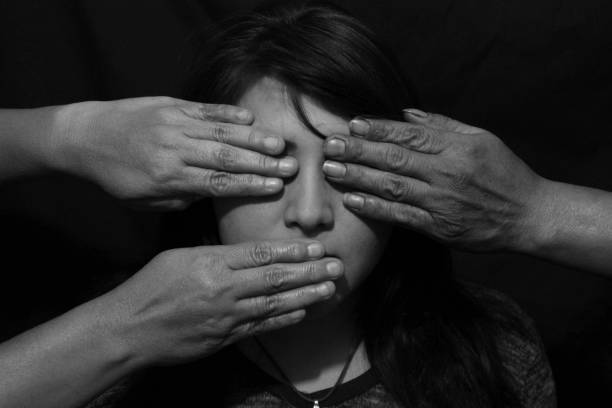 Child abuse refers to the harm that is caused to a child of or under 18 years, by an adult or a person having an important role in the life of that child, such as a parent, teacher, coach, caretaker, or elder.  It can be violent or non-violent, but no matter what, the consequences and effects that it has on the child are deep and tragic. 
Doctors and Psychologists have categorized child abuse into various types. But I will discuss the most common forms of child abuse, which are –
1. Physical abuse – As the name suggests, it means the physical or bodily harm that is intentionally caused to a child. The effects of such abuse can be detected from the physical appearance of the child, including bruises and injuries on the skin. Child abuse in any form is brutal and damaging, but the aftereffects of physical abuse can be severe, like poor health of the child, weak body systems, diseases, or even early death. Some of the examples of physical abuse against children can be – hitting, slapping, choking, poisoning, burning, etc.
2. Sexual abuse – All acts of sexual assault and violence come under the sphere of sexual abuse. Sexual abuse happens when an adult uses power to forcibly engage a child in sexual activities. It can occur without even touching the child, for example, sexual arousal in a person due to the child can also be considered as sexual abuse. Child sexual abuse includes rape, encouraging sexual interaction, penetration, inappropriate touching, forcing a child to carry out sexual activities, etc. Symptoms of child sexual abuse aren't always visible, but the child can be prone to sexually transmitted diseases. Male/Female genital mutilation can also be considered a form of sexual abuse. 
3. Emotional abuse – This occurs when a child is verbally abused or cursed and leaves a profound trace of trauma on the mind of that child. It includes blaming, shouting or yelling, screaming, threatening, blackmailing, bullying, etc. It may not be physically violent, but bruises the child gravely. 
4. Neglect – This form of abuse includes not paying attention to the basic needs of the child, and neglecting his health. This can happen when the economic situation of the family is not good, the parents don't have enough resources to meet the needs of their kids. The prolonged effects of this can be poor health, weakness, torn clothes, and an out-of-place appearance. Neglect includes – not taking the child to a doctor, not providing adequate food and water, not washing the child's clothes, leaving the child unattended, etc. 
After having understood the meaning and types of child abuse, we realize how important it is to provide protection to children. Now let's take a closer look at the laws and acts for child protection.
Existing Child Protection Framework
Governments of various countries have realized the need for the protection of children, and hence they have enforced certain laws. A major role is played by human rights here, as it is evident that any violation of children's rights is in fact violation of human rights. Following are some of preventive measures against child abuse.
United Nations International Children's Emergency Fund
United Nations International Children's Emergency Fund, commonly known as UNICEF, is an agency of the United Nations aimed at aiding and protecting children and adolescents around the globe. In 1953, UNICEF became a permanent part of the UN. 
From the focus on education of the United Nations Educational, Scientific and Cultural Organization (UNESCO), to the efforts of the International Labour Organisation (ILO) to abolish child labour, to the Children and Youth Programme of the UN Relief and Works Agency for Palestine Refugees in the Near East (UNRWA), to the nutritional work for mothers and young children provided by the World Food Programme (WFP), to disease-eradication campaigns by the World Health Organization (WHO), the UN system is there for children.
 In India, children are entitled to all the rights mentioned in the constitution, such as right to equality, right against exploitation, right to freedom, etc. As per the Constitution of India, Article 15(3), State must make special provisions for children. Article 39 of Part IV of the Constitution asks the State to direct its policy towards securing (among other things), that children are not abused; not forced by economic necessity to enter avocations unsuited to their age or strength; and that they are given opportunities to develop in a healthy manner and in conditions of freedom and dignity, protected against moral and material abandonment. 
The Juvenile Justice (Care and Protection of Children) Act, 2015
The Juvenile Justice (Care and Protection of Children) Act, 2015, aims at protection children and providing care, treatment, and basic necessities.
The Protection of Children from Sexual Offences Act (POCSO)
The Protection of Children from Sexual Offences Act (POCSO), 2012, is an act that intends to protect the children from sexual assault. It recognises any act of sexual assault on a child below the age of 12 as a crime, punishable with a fine and imprisonment of about 10 years. 
In 2009 the government of India launched the Integrated Child Protection Scheme (ICPS), "a centrally sponsored scheme aimed at building a protective environment for children in difficult circumstances, as well as other vulnerable children, through Government-Civil Society Partnership."
Role of NHRC in Child Protection
The National Human Rights Commission of India (NHRC) is an independent statutory body established on 12th October 1993 under the Protection of Human Rights Act. It aims at protecting human rights concerning liberty, equality, dignity, etc guaranteed by the Indian constitution. NHRC has its headquarters in New Delhi. A wide range of subjects come under the scope of NHRC, including Child labour, and protection of children against discrimination and violence. Let us take a look on what NHRC provides for the betterment of children. 
NHRC makes sure that routine immunisation and essential health services are available at all primary child health services. It also provides care and menstrual hygiene products for adolescent girls. 
Circulars have been issued to governments by NHRC, stating that no child, victim of sexual offence, should be denied first aid or medical treatment. 
Meals and nutrition is to be provided to children residing in rural and tribal areas, as to the children from economically backward classes.
NHRC commands to check for child abuse too in case of violence being reported by women. It prioritizes the effective functioning of child helplines. 
NHRC aims to create health-workers, trained in emotional aid, and to make mental health services accessible to all children through creation of panels of counsellors from NGOs. 
It also gives out protocols for cyber safety, and protection of children from online bullying.  
It sets out educational rights and provisions for all the children. 
Hence, it can be seen that NHRC functions for the protection of children through various policies and protocols. 
The Road Ahead
Having discussed the various laws and the role of NHRC for child protection, it brings us to the topic of what can we do more. It is to be noted that it is equally the responsibility of people, and households, to ensure that their child is safe and secure. Speaking of households, it is the duty of parents to take care of their children, and look to it that their basic needs are met. The cases of exploitation or assault against children, can also mean that the parent or the person carrying out the assault needs help. Hence, looking towards it that each kid is protected from any of the aforementioned types of abuse is vital.
Sometimes the abuse doesn't leave a physical scar, but can scar that child for lifetime. Hence, providing mental aid whenever necessary, should be the duty of parents, family, or teachers and schools. Bullying in schools can also result in severe harm to the child, and therefore having provisions for the same is essential.
Nowadays, cyber bullying has emerged and it can be just as harmful as any other abuse. So, making sure that children are kept away from mobiles and social media handles until they are mature enough to understand it's gravity, can prove beneficial. 
Conclusion
Children are the future of the country, and it is upon us to defend them and protect their innocence at all costs. Gone are the times when only the family of a child was considered as responsible for the actions and behaviour of the child. Today, it's the responsibility of the society, to not judge and to ensure the security of its children. It's upon the schools and teachers to not only educate the children but also to safeguard their interests and to teach them to defend themselves.
The legislations, acts, rights, organizations are doing their part, but the effective implementation of these policies is necessary, so as to defend the precious little angels of our world, the children. 
You May Also Like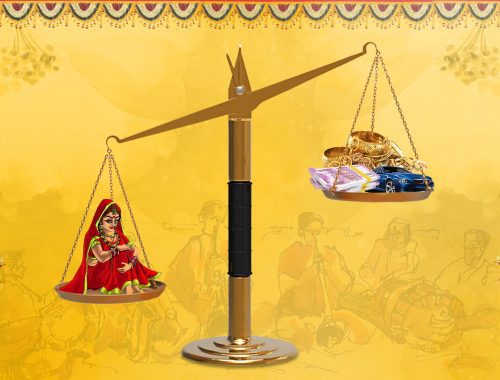 April 24, 2021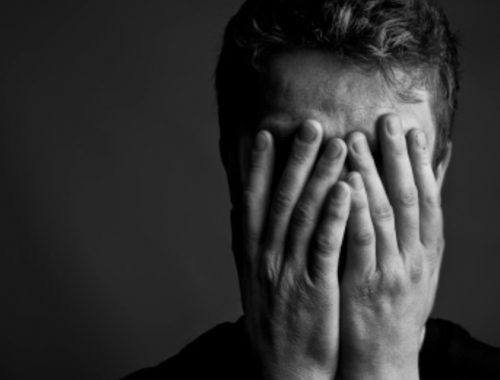 August 21, 2020