Apathy of the Stateless Nationals – India in dire need of Legislation on Refugees
January 14, 2021
Nobody's children, owners of nothing.

Eduardo Galeano
No matter how many definitions I quote from dictionaries, Conventions, legal articles, or Laws, the one line stated above is the most accurate definition of a 'stateless' national as ever there can be.
Indian Diaspora is one of the world's most diverse populations. India is now home to refugees from all over the place which only adds to our diverse culture. The most common refugees are from Afghanistan, Myanmar, Tibet, and Sri Lanka, some from Pakistan and Bangladesh- our neighboring countries. Their numbers in India are in thousands and lakhs, the reason for such a high number is primarily because the sovereign of India in itself was a result of a subcontinent breaking up to form smaller nations, the exchange of population across borders for days after the last date being announced left several families and individuals stranded in statelessness. Another prominent reason is the tolerance in India or used to be, for religious and ethnic diversity.
India's first encounter, as a free country, with refugees was with Chakma tribes. In 1947 during the Partition, Lord Mountbatten had awarded the Chittagong Hill Tracts to Pakistan, averring it to be inaccessible to India and hence rendering it useless to our territory. In 1962, Bangladesh erstwhile East Pakistan built the Kaptai dam which displaced several thousands of Chakmas due to flooding. In spite of having its own war to fight, it offered a sizeable population of the tribe refuge in Arunachal.
But India's hospitality didn't last long, soon by the 1980s the citizens began resenting the outsiders because of whom, they believed their rights to public goods were further divided, and hence, they weren't receiving their fair share. These refugees were then subjected to emotional and physical abuse and their houses were burnt down till the Supreme Court intervened and forced the governments to take action. This is the rough picture of the status of almost all of the refugees in India like the Rohingyas from Myanmar, Sri Lankan, Tibetans, etc.
Stateless Nationals and Refugees
A refugee is any person whose life is under constant threat or the living conditions are not conducive for his healthy survival and he runs for shelter to another nation. They are different from stateless nationals as they still have a de jure national status. The Refugee Convention defines a refugee as 'owing to a well-founded fear of being persecuted for reasons of race, religion, nationality, membership of a particular social group or political opinion is outside the country of his nationality and is unable or unwilling to avail protection of that country'. Whereas a stateless person is someone who is not considered as a national by any state, some people are born stateless, but others become stateless.
Nationality is the bond one shares with one's motherland but in a legal and formal sense. It gives them an identity, a group to identify with, and endows them with certain rights, hence when an individual's nationality is snatched away it can have devastating consequences. The Universal Declaration of Human Rights clearly states that everyone has the right to a nationality and that no-one shall be arbitrarily deprived of his nationality. And yet, there are more than 66 million forcibly displaced people globally among whom almost 22 million are refugees and 10 million are stateless.
Apathy Of Stateless Nationals
They often live in slums of urban societies, in abject poverty and despicable conditions, they are subjected to atrocities and exploitation. Since they do not have a legal right to work, most of them try finding employment in the informal sector, due to lack of education as well, they generally tend to fall in the lowest rung of the sector. The UNHCR gives out certificates of identification to refugees which is meant to help them get temporary residence as well as work, but some institutions refuse to even acknowledge them let alone accommodate them.
Since most of the individuals share living space with other strangers to reduce the cost of living, they are at risk of being sexually assaulted, especially women and children. The lack of proper identification and documents renders them helpless to even buy SIM cards for their mobile phones. UNHCR-recognized refugees have been denied the Aadhaar on the grounds that they are not "legal residents" in India, which in itself is a legal catch-22 because the term "legal resident" is also not defined in the law.
The pandemic has brought to the fore the plight of the refugees and their precarity and vulnerability. Many of them were unable to avail medical care and government relief efforts like food distribution and ration. In fact, a few of them were too scared to even approach the hospital believing they would be reported to the police as illegal migrants.
India's Approach to Refugees and Stateless Nationals
One of the glaring issues associated with refugees is that their un-registration leads to inadequate data on them for an effective analysis. UNHCR plays an important role in keeping track of the refugees, their registration, and also provides them with the documentation for availing refuge in the country. These documents help in obtaining temporary residence permits in India. Since India lacks a proper framework for refugee legislation, identification, etc, it also conducts refugee status determination. It also helps in the voluntary repatriation of refugees.
There are two offices, one in Chennai and one in Delhi. The one in Chennai is mainly for the repatriation of the Sri Lankan refugees. Hence, it works in tandem with the Central and State governments to help refugees find a place in India. Though with the increasing pressures of providing for an already over-exploding population, taking care of the basic needs of the refugees is an added burden that requires innovative solutions by UNHCR. It strives to prevent statelessness and supports research on this behalf; it is funded by donations from the international community.
The refugees are dealt with via a dual mechanism, wherein the Tibetans and Sri Lankans are protected and helped by the government, and the other groups are dealt with by the UNHCR. This creates a differential arbitrary treatment of each and every person not only communities, an example would be the preferential treatment meted out to be Tibetans in comparison to others.
The most shocking fact in this entire narrative is that despite being one of the largest refuges to refugees and stateless nationals or perhaps because of that very fact, India has neither ratified the UN Refugee Convention of 1951 nor the 1967 Protocol. Further, it is yet to ratify the 1954 Convention relating to the Status of Stateless Persons and the 1961 Convention on the Reduction of Statelessness, the two central pillars of statelessness prevention within the United Nations treaty system. If that were not enough, India also lacks national refugee legislation and hence does not have a uniform system established to be followed for the protection of refugees or stateless nationals. India's primary reason for non-ratification is the 1951 Convention is Eurocentric and addresses only the refugee issues that existed post Second World War.
Another reason put forth is its uncertain relations with its neighbors, but the most reasonable contention being, the rights, and privileges that the Convention would mandate to be given to the refugees would be beyond India's ability to provide, we are a developing country struggling to meet our own citizen's basic requirements. The lack of harmonious legislation results in discrimination in terms of protection not only among different ethnic groups of refugees but also between every individual refugee due to arbitrary decisions in this regard thereby curtailing effective protection of them.
Though India is a party to the UN Declaration on Territorial Asylum 1967, Universal Declaration of Human Rights, 1948 (Art.14), International Convention on Civil and Political Rights (ICCPR Art.13), Convention on the Elimination of Discrimination against Women (CEDAW), International Convention on Economic, Social and Cultural Rights (ICESCR) and Convention against Torture and Cruel Inhuman or degrading Treatment or Punishment (CAT), all of which obligate India to provide protection to refugees as long as they fear persecution at the hands of their government. Refugees are protected today solely on the basis of Article 14 and 21 of the Indian Constitution. It is pertinent to note that the right to life alleged is not of drudgery or mere animal existence.
The Rohingya Muslims are an ethnic group in Myanmar who are openly discriminated against and persecuted. They are blatantly denied citizenship or recognition in their own country. In India, most of them reside in Delhi in adverse conditions. They lack amenities as basic as clean drinking water, education and work are far away objectives. Since 9/11, most Muslims are looked at suspiciously and hence, are exploited more in comparison to other refugees, making their already bad condition worse due to the growing Islamophobia.
India had forced the return of many Rohingya refugees despite knowing about the persecution they face in Myanmar; and grossly violated the peremptory norm of non-refoulement – the practice of not forcing refugees to return to a country in which they are liable to be subjected to persecution. Even if we haven't ratified other conventions India is a party to the 1948 Convention Against Torture which mandates her to adhere to non-refoulement, in spite of which we sent the statelessness nationals back. Repatriation must only be carried out voluntarily. When a refugee is forcefully sent back, factors like the diplomatic relations between the host country and the original country, the economic dependency, and international pressure are responsible for it, as was the case with India.
Sri Lankans weren't even given the right to temporarily possess land or move right to move around freely, they were accommodated in camps. Tibetans that arrived in the 1950s-60s with their leader Dalai Lama have a significantly different story to narrate, as unlike the Rohingyas or even the Sri Lankans, the Tibetans were given lands to reside in, had access to schools and hospitals, even their Parliament building is built on Indian soil.
An extremely controversial subject but pertinent to the topic – The National Register of Citizens aimed to separate citizens from those individuals without genuine documentation, it was touted that this would be done for the entire nation to document the genuine citizens of India. Leaving the controversial aspects of the entire process, this process in Assam alone left almost 19 lakh people stateless- a sudden usurpation of these individuals after having stayed in India for enough years for engendering naturalization was unfair. The government's apathy was apparent from their nonchalant statements and inactions.
India's faltering relations with its neighbors, increasingly giving rise to animosity between them, has also increased security concerns, which, while when genuine serves as serious impediments towards accepting refugees from all our neighboring states but sometimes may serve as an excuse for the government when it blatantly disregards the international norm of non-refoulement. India is at a critical juncture where it does face serious threats from all the nations it shares boundaries with, hence the government's averment of the threat of terrorism mustn't always be construed to be an excuse in the garb of potential threat to national security, but we must be vigilant and question the government actions and inactions when the rationale behind denying refuge is discriminatory.
India's rising hostility, adamant refusal to ratify any related convention or promulgate national refugee legislation is a clear portrayal of her complete apathy towards stateless nationals and their protection. Their poor state of affairs goes on to show the dire need for refugee legislation for their protection, otherwise, intermittent arbitrary regulations might obliterate refugees from the subcontinent entirely. New legislation that not only gives uniformity to the definition and protection of refugees and stateless nationals but also incorporates the changes in the global scenario and acknowledges refugees who are seeking refuge from environmental disasters- like flooding, earthquakes, etc, and include abuse or discrimination on the basis of sexual orientation within the ambit of persecution is imperative.
Conclusion
It is the obligation of every person born in a safer room to open the door when someone in danger knocks.

Dina Nayeri
A democratic country like India especially needs to keep its doors open to all such persecuted refugees and grant them asylum with the least bit of complications in terms of verification of documents. The rising number of Sri Lankan refugees considering a return to their motherland shows the pathetic state of our welfare. We should provide them with accessible medical and educational help, and an opportunity to avail jobs, but just introducing these changes and benefits isn't enough. What is required for the integration of refugees into the environment is sensitization. Despite UNHCR's best efforts, its outreach is limited the society needs to be sensitized in order to bring about a change.
India's culture is slowly changing to give rise to racism, and xenophobia, which has undermined the tradition of tolerance in India, this has resulted in increasing hostility towards refugees. The thought that refugees are freeloading on the public goods which must be allocated to us (citizens) must be abandoned, it must be reformed, the people need to be educated about the traumatizing experiences these refugees go through to have to move out of their own motherland, they need to be sensitized to the needs of these stateless nationals who have sought refuge in a foreign country believing we will be kinder.
As Warsan Shire said "No one leaves home unless home is the mouth of a shark", only the worst situation can compel people to leave their motherland, make perilous journeys to start afresh in a strange land, where they know nothing and nobody. Imagine escaping a shark's mouth just to encounter another demon upon stepping ashore, we must learn empathy rather than treating them as parasites. While India must cater to the needs of its own citizens before all else, we do need to burry our resentments and intolerance and rekindle the hospitality inherent in our ancestry, embracing our roots of Atithi Devo Bhava!
---
Editor's Note
This article tackles one of the impossible issues of the country, Refugees. The condition of the refugees in the country is pitiable. They do not have access to enough facilities, face discrimination on an almost daily basis. The author explains who refugees are and their situation in India. This article analyses their situation in a critical manner and talks of how India is in a dire need of legislation for the protection of refugees.
You May Also Like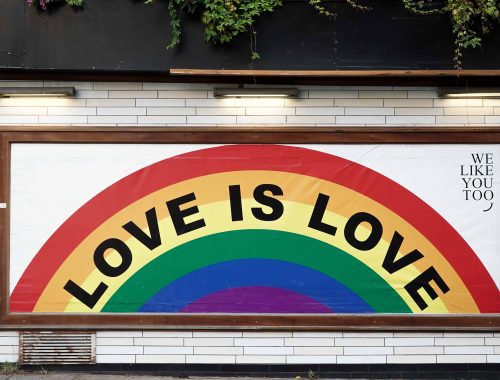 August 2, 2020