Government's apathy towards Senior Citizens – A Socio-Legal Critique
December 4, 2020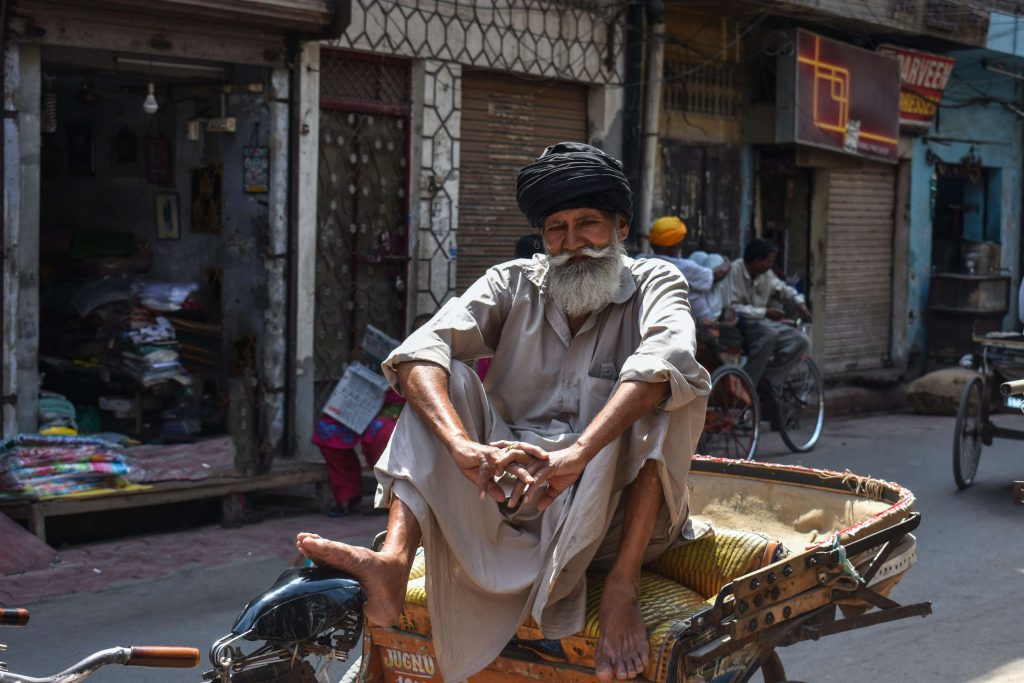 We, as humans, live our lives in stages. From birth to death, life in itself is a stage, a podium for us to cherish our lives before our time comes to an end. Life begins as an infant, being taken care of, our needs of all sorts been tended by our guardians or parents. Then why is it that in death man should be left alone? Why should we look down on elderly people? With technological advancements, we have become closer to our peers; then why should we distance our elders who are not as technologically savvy as the world wants them to be?
The issue at hand does not just limit itself to technological advancements but also protection of legal rights of such elderly people who despite their old age need to be heard. The elderly is one of the most vulnerable and susceptible group in any demographic and require special need and assistance. These needs and requirements are to be taken care of by individuals as well as the State. Through this article, we shall understand the issues faced by the elderly, the rights they have, and the schemes and the government treatment given to them.
Issues faced by the Senior Citizens
Elderly people are, as mentioned before, one of the most vulnerable classes of society. While India is heading towards a more youthful demographic, approximately 8.6 percent of the society consists of the elderly. This data, supplemented with the fact that India probably has a huge aging population, meant that the Government would be required to provide a huge part of the demographic with services and financial stability. This demographic is hugely dependent on individuals and on the aid of Government and other organizations to maintain good health. 
Social Issues
Most of the social issues faced by the elderly are in the form of rapid advancements in technology and society itself. The requirement of society nowadays is to have everyone be up to date with the latest trends or be on social media and appear to be cool. This led to children ostracising their elders or even parents in shame.
Family values that were passed down from generation to generation significantly dwindled due to the young generation adopting a newer and more fashionable lifestyle. Most of the elders still believe in traditional values which can lead to people labeling them as old-fashioned and avoid them altogether.
The younger generation has become more active in seeking job opportunities; this has in many instances, led to people staying away from their elders. Though no one can find faults in such a situation, loneliness, helplessness, and sense of powerlessness that one can feel at any age, bothers the elders too. Lack of support and sympathy from the younger generation can further lead to aggravating circumstances.
Society, when it comes to elderly people, lacks the patience that is required to help them. There is a reason why old age is the second coming of infancy. People at such an age need patience more than anything else and a show of support. Elderly people often lack emotional support, instrumental support, informational support, and appraisal support. These are not special requirements to care for elderly people; these are requirements to take care of a human being. 
Economic Issues
While most of the elderly people in India are dependent on life savings as well as pensions, it is unreasonable to assume that elderly people just like everyone else, do not face economic troubles. The cost of living in society has increased. People are sometimes not able to afford such lifestyles and as a result, require economic support.
Economic problems are especially true for elderly females who are unable to generate a separate income. In such cases, elderly homemakers are especially dependent on a source of income from someone else. This section is under a lot of stress due to their circumstances.
Most of the government offices do not employ senior citizens and most of the private offices deem them a liability rather than an asset. This is true for most of the cases as the government in most of its offices has a retirement age of 60 or 65.  This is one such problem that the government can cure through social security. This becomes a problem when the medical expenditure for treatments becomes way too expensive for the elders to pay for it individually with no source of income.
Medical/Health Issues
The main reason why the elderly are labeled as the vulnerable section of society very often is the fact that the human body can only protect us for so long from diseases. Old age is when past care is taken can come in handy to avoid health problems. But most elders are plagued with terminal problems that affect their mental conditions. Various impairments in hearing or seeing are common. Health is not just being disease-free; it also entails the psychological conditions of a human.
Due to these issues, elderly people are sometimes neglected due to recurring costs of treatments that the young ones have to bear. This has many times led to violence or neglect towards the elderly.
As previously stated, psychological health is as important as medical health. Elderly people often find themselves alone and in need of emotional support; neglecting that kind of support to elderly people can often lead them in developing anxiety, depression, etc. Whiles these conditions are avoidable, sometimes old age accompanies itself with mental problems such as delirium, dementia, etc. People with these problems require extra care and attention. 
With increasing technological advancements, medicines, at least generic medicines, have become much more affordable. But treatments for special diseases such as cancer, dementia, diabetes, etc. require medications and procedures that cost a good fortune. In such circumstances, it is important to ensure that the elderly people do not neglect these treatments due to financial crunch and support of family can ensure proper medicinal intake as well as proper dietary intake to combat certain problems.
A sedimentary lifestyle has caused a lot of problems for even the young generation. The elderly too are susceptible to diseases borne out of sedimentary lifestyle and hence need constant motivation, support, and sometimes even a companion to help them keep fit and fine.
Rights of the Senior Citizens and Welfare Programmes
Directive Principles Of State Policy
The State has to keep in mind the DPSPs (Directive Principles of State Policy) that are enshrined in the Indian Constitution. DPSPs, although not enforceable are a part of the Constitution and Courts, do keep a watch over any infringement of rights relating to DPSPs. Governments need to keep elderly people in their minds while formulating policies.
Constitution Of India
The Constitution of India requires the framers of policy to undertake due care while framing policies. The Constitution also protects the vulnerable class of a demographic. Constitution has enshrined Article 21 with a wide array of rights among others; one being the rights of the elderly such as the right to live with dignity.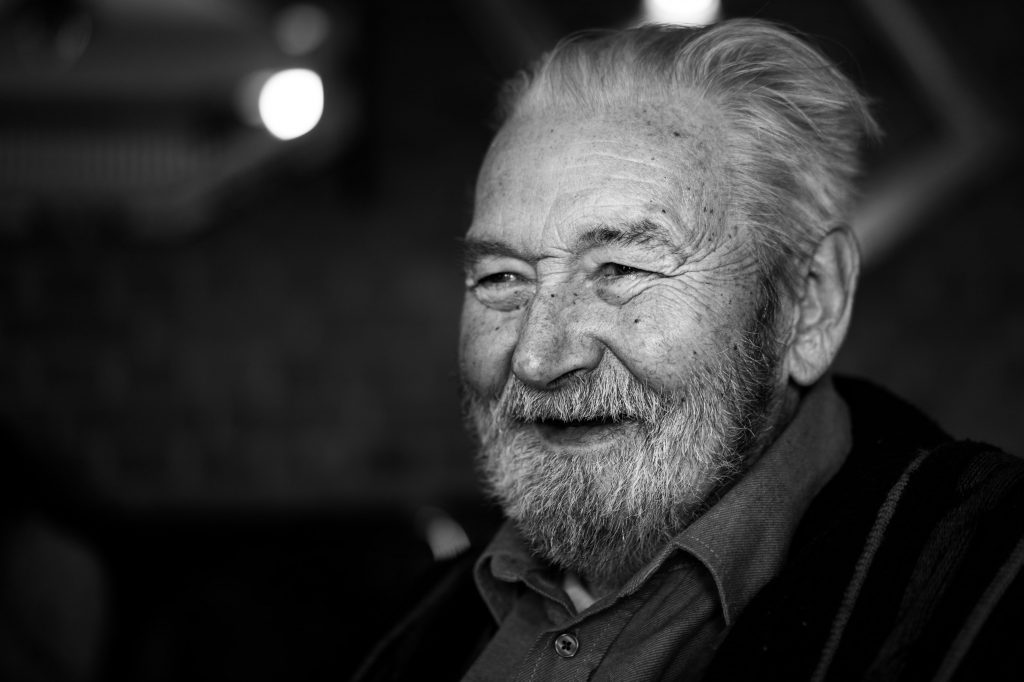 The Constitution in the form of Article 41 states that the 'State' shall have a responsibility towards the unemployed, old aged people, sick, disabled, and other 'cases of undeserved want'. The State shall ensure under this article to do everything in its power to ensure rights are granted and not violated of certain sections of the people.
Article 38(1) of the Indian Constitution guides the state to ensure justice among citizens and maintain a social order which can effectively lessen the inequalities faced due to status difference and ensure proper facilities and opportunities are given to people. Article 38(e) of the Constitution mentions that the State shall provide monetary benefits to former employees to ensure a life of dignity.
Enactments
The Code of Criminal Procedure, 1973 and the Hindu Marriage Act, 1955 were the only pieces of legislation that ever supported the elderly before 2007. These enactments were inadequate in demanding that children must take care of their elderly parents. This was further supported by the fact that most of it went unreported due to misinformation and a loose implementation of the legislation. 
The Maintenance and Welfare of Parents and Senior Citizens Act, 2007.
In 2007 however, a specific piece of legislation came into place that gave protection to senior citizens (including elderly parents). The Maintenance and Welfare of Parents and Senior Citizens Act, 2007 made it a part of the legal obligation of a child or an heir to provide maintenance to a senior citizen or elderly parents. The Act further made it mandatory for the State Governments to establish old age homes in every district.
The Act further widened the definition of elders by including parents of any age into the ambit of this Act. In case a senior citizen has no children of their own, the responsibility of their care falls on the shoulder of relatives.
The problem herein is that the Parliament has failed to ensure the security of the will of the senior citizen. The legislation depends on the senior citizen giving or making such a relative their legal heir and giving such a relative possession of their property. The Act, even though entrusts the State with the power of setting up tribunals, does not make it mandatory under any provision of the Act.
Welfare Schemes
The National Policy for Older People, 1999 was formulated to tackle problems of financial security, healthcare and nutrition, housing and welfare, protection of life and property, and any other issues that were incidental to the missions of the policy.
In 2011, a newer version of the same policy was formulated which also made special regards to women and tried to establish compliance with The Maintenance and Welfare of Parents and Senior Citizens Act, 2007.
Government's Apathy towards Senior Citizens
The Government has, on paper, maybe done enough to show support and care necessary for these people, but the ground reality seems a bit different. The fact that these people are financially challenged seems to be an advantage for many governments as they can freely deny basic amenities and rights to private individuals. The Government knows that while it must provide suitable means of survival to such people, it has failed to do so.
The Government under the 1999 scheme itself failed to implement its target goals under the time stipulated. For people with no or weak family bonds, shelter and financial assistance to meet the day's end needs was necessary, which the Government, by not providing the promised old age homes and facilities, failed to do. Many of the pensioners are on the whims and fancies of Municipal Corporations for receiving their respective pension salaries. For many middle and lower-class people, a pension is the sole income and savings they have for their survival.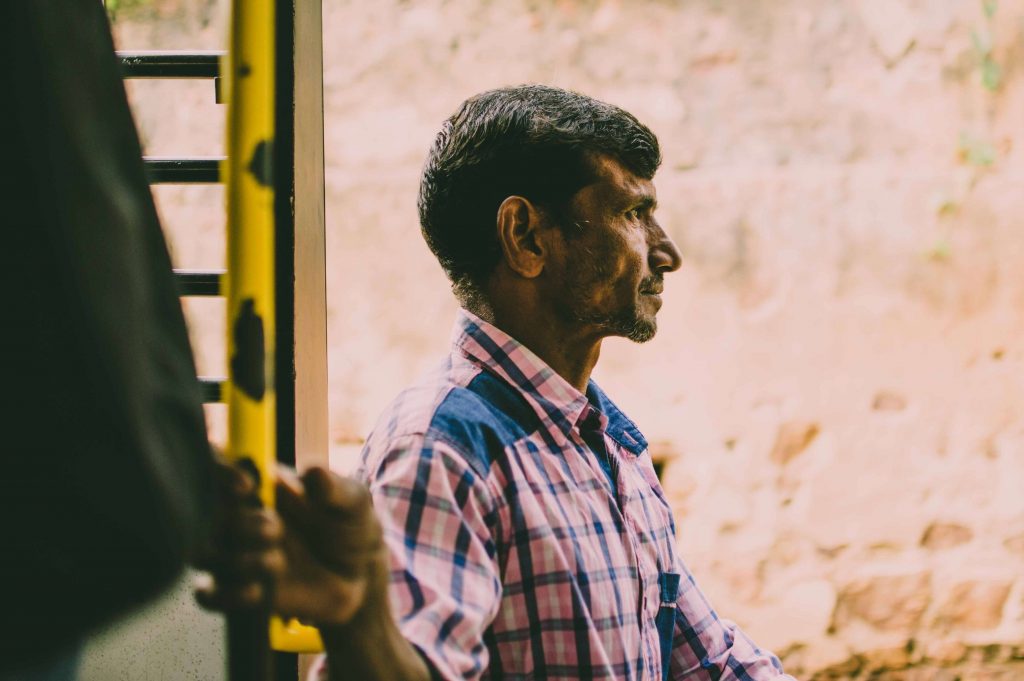 When it was mentioned that these people lack financial assistance from the Government, the intent was to clarify that such sections of the people cannot even enforce their rights because they have not been made aware of such rights and cannot sustain long litigation processes due to uncertainty of life and rather poor financial conditions. When the Government fails to pay meager amounts of 1000 Rs. to the elderly in this country, the least that could be done is to give such people a proper chance to represent themselves. 
While the policies aimed significantly high goals for first of its kind, it failed in the proper implementation of most of its relevant missions. The Government of India has failed to provide proper shelter and pension for most of the elder people in the country since 1999. There are multiple instances of elderly people being denied even the most basic rights. This violation has happened due to multiple reasons. The first and foremost is the total disregard for old people. The Government has failed to open up about the necessity of providing these people with the most basic necessities due to ignorance and negligent actions of the government officials.
The second instance which leads to possible violations of elder people's rights is the political difference of opinions of municipalities. This has happened multiple times, where people due to lack of funds have not been given their due pensions in the stipulated time. The politics played between political parties at the State and Center level has led to the exploitation of senior citizens.
Conclusion
The Government in its attempt to secure the rights of senior citizens has absolutely ridiculed the senior citizens of this country; many of the people who migrated to work in cities from rural areas now have to manage themselves with no pension in areas of the high cost of living. The Government since yesteryears has engaged in a political debate that has led to senior citizens being exploited. 
The numbers of legislations that give special protection to these people have been so limited that they can be counted on one hand. The powers of the State in these matters outgrow the powers and rights given to old people. The recent election trends have proven that political parties have moved their focus to youth. Empowering speeches are given for the future of this nation which includes everyone but the senior citizens. As a vote bank, senior citizens constitute a large part of the population and their vote is the only important thing for such political parties.
It is easy to see the apathy of the Government towards senior citizens by observing the pace at which the Government has built old age homes and shelter facilities. People who are homeless are unaccounted for, while others still live in abuse. The Government really needs to alter its ideology to serve the people of this nation who have served this country in whatever way they could. A government should not make its citizens suffer in an age where they have no one to turn to except the government.
---
Editor's Note
In any nation, senior citizens and elderly people form a very huge and important part of the population and this is particularly true in the Indian context. However, this is also the most vulnerable section of our society. This article highlights the issues faced by elderly people in terms of social, economic, and medical/health-related aspects. The author has also enlisted certain rights provided to the senior citizens through various constitutional provisions, statutory provisions as well as through various welfare programs and schemes.
Lastly, the article further discusses the apathy of the Government towards senior citizens. The author concludes by saying that the Government has failed in its attempt to ensure the protection and security of the senior citizens and elderly people of this country, and it should take more effective and efficient steps and measures in order to rectify this situation.
You May Also Like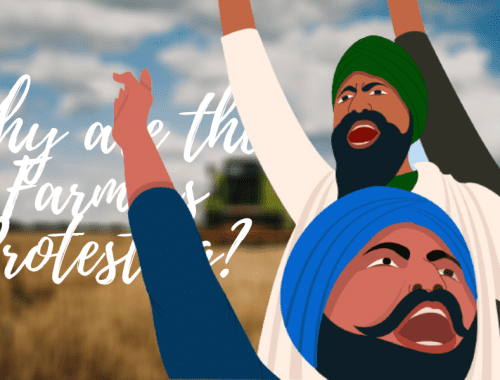 January 18, 2021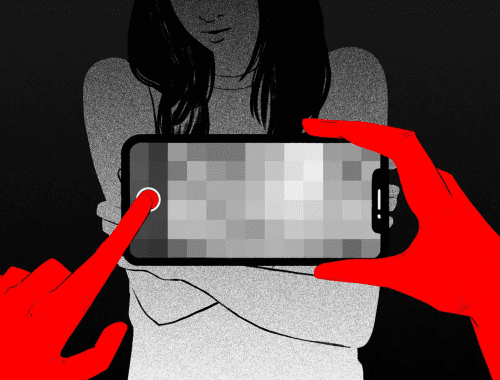 March 20, 2022