By Anonymous, to Writer – Ghostwriting and Copyright Laws
November 20, 2020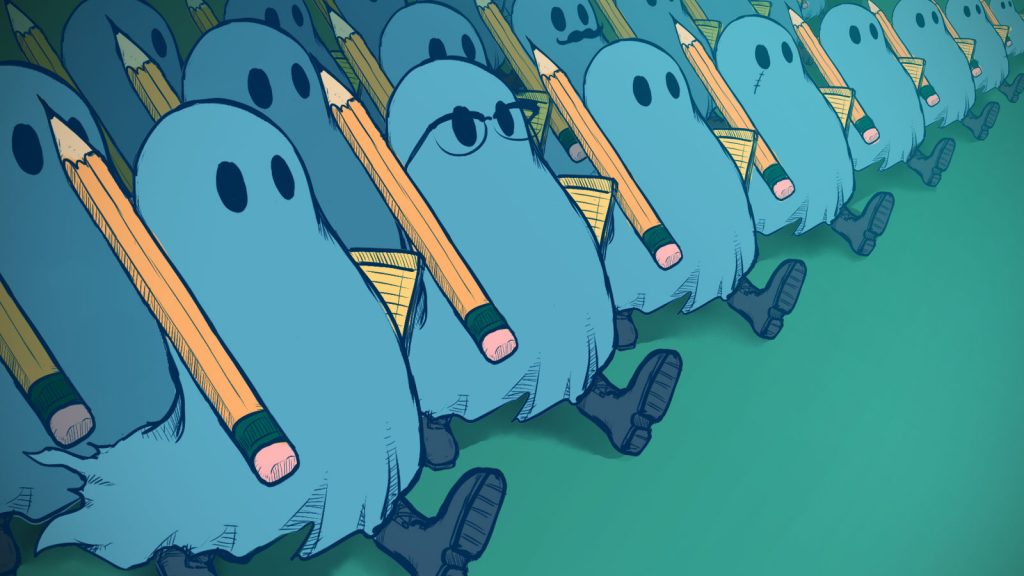 In today's digital world the concept of ghostwriting is widely popular. Although western countries have a wider industrial presence many Indians work as ghostwriters all around the globe. Even well-placed people offer themselves to exist as ghostwriters for somebody.
There is a very famous Indian folk tale called 'Vikram and Betal'. The story goes that the ghost, Betal made a pact with Vikram, the King that he will go with him as long as he listens to his stories and does not speak a word otherwise Betal will return. Same way when a ghostwriter is hired he is required to exist as the silent King and work for the real writer. If he breaks the contractual condition and opens his mouth i.e. uses his name then the contract is violated. In reality, this relationship works perfectly fine but when viewed from the lens of intellectual property rights, it seems unfair and illegal. It also raises numerous questions.
Ghostwriting
The word ghostwriter doesn't need much explanation. Any prudent man can comprehend that the word describes a writer who although writes but credits their work to somebody else. It is a contractual relationship in which an author hires freelance writers to generate content for them in return for a decided fee. Debora Weber-Wulff defines the process of hiring a ghostwriter in the following words- 'First an assistant prepares some material. Then something is written by an assistant and rewritten by the researcher before publishing. Then under the pressure to publish more and more and more, a text gets passed through without change, but the true author is kept hidden, and the researcher does not even find anything wrong with this.'
All the credit goes to the hirer and the person is paid for his original work. Usually, the writers either pay in advance or in installments. The ghostwriter has no right to claim the work as its own. Today we have tons of content on the internet that exists because of hundreds and thousands of ghostwriters all around the world. It is a sparkling opportunity to earn some side income. For people dedicated totally to writing as their main skill work as full-time ghostwriters. Some of them either work as freelancers or join a firm/partnership of ghostwriters.
Ghostwriting does not limit itself to internet content. Even books and novels are often written by hired ghosts. Unknown to a lot of people it is a common practice that a famous author may have an idea about a book but not enough time to bring it to reality. So to do this they hire a writer who works as their ghost to work their magic and turn the idea into real work.
As the concept breaths on contractual terms, there can be different terms for different types of work. The author may also agree to share some rights or profits with the ghostwriter. Depending upon the work they can be either hired temporarily or permanently; paid in advance or in installments.
Copyright
Copyright is an intellectual property right enjoyed by a creator. Copyright exists in original work. Section 14 of the Indian Copyright Act defines copyright as an exclusive right subject to the provisions of this Act, to do or authorize the doing of any of the mentioned acts in respect of a work or any substantial part thereof. It includes works such as:
Literary, dramatic, or musical work, not being a computer program
Computer program
Artistic work
Cinematograph film
Sound recording
Copyright(ing) Ghostwriting
Literary work mentioned under Section 14 is defined in Section 2(o) of the Act. According to the said Section, a literary work includes a computer program, tables, compilations including a computer database. In cases of literary work, the author owns complete copyright over his work. The definition section of the Copyright Act also talks about computer-generated work. Section 2(d) clause (g) states a computer-generated work author is a person who created that work. Globally TRIPS Agreement by the World Trade Organization lays down broad standards of intellectual property rights including copyright. These standards are then adopted by countries as per their convenience and local rules.
Generally, in cases of employment or contract of service, the copyright is enjoyed by the first author, the employer. Indian law also under Section 17 (a) mentions that where the work is made by an employee in the course of employment or contract of service or apprenticeship the said proprietor shall, in absence of any agreement to the contrary, be the first owner of the work in so far as the copyright relates to the publication of the work. The section continues to state that in all other works the author will be the first owner of the work. The work for hire doctrine applied under Section 17 is different from the United States. In India, the person commissioning a work may become its first owner but the commissioner cannot become the 'first author.'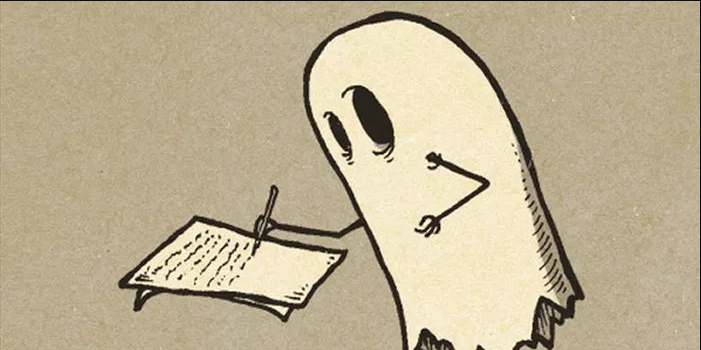 Under Indian law where on one hand writers and authors had untamed power over their creation, their rights get chained by the law itself the second they decide to use their intellect for somebody else. Further, the rights are made to move around by pulling the chains of terms of the contract of service. Thus, ghostwriters have wide and exclusive powers over their work if they decide to work as independent writers. They can also claim their right if they can successfully negotiate. Due to the bulk availability of content writers online and offline it hardly happens that a ghostwriter can secure himself a fair deal. Further, if the writer hired is also given his due credit then it won't be ghostwriting anymore. It will become co-authorship.
Copywriting
Copywriting is another term of the literary industry. It is the process whereby content is developed for advertising and marketing. The created written content is called copy and it is used to create brand awareness. In this also a copy is created to promote the original product.
The difference between Ghostwriting and Copywriting
Major differences between the two are:
In copywriting, the author of the work need not stay anonymous. He can claim ownership of his work. This is not possible if one is working as a ghostwriter.
Further, whereas the purpose of content created by a ghostwriter can vary from literature work to dispersing information in case of copywriting content is created with the sole purpose of promotion.
What's wrong?
Ghostwriting and Plagiarism
From a legal point, ghostwriting can be understood as a form of plagiarism. Though it is plagiarism with consent via a contract, it can be considered unethical by the public at large. People working in academics have divided views. The busy ones consider it as a suitable option to get their ideas on paper and the ones trying to make the way ahead find it derogatory and wrongful exploitation of talent.
Socio-Economic Factors
It is also believed that people who volunteer to work as ghostwriters are major writers who due to their poor socio-economic standards fail to find the right publications for their work. This leaves them with no other option than to work as a ghost for somebody else. This also makes these talented writers vulnerable to unfair contractual terms. In order to meet their economic requirements, often such writers lookout for big authors to hire them for large projects. These large enterprises/ authors keep prepared contracts. They also do not show much interest in negotiating the terms. Thus the talented writer has to bow down to make a living and accept the discriminatory terms.
It is also necessary to keep in mind that this is not the case always. In today's economy to keep up with the world even well-established and placed persons opt to be a ghostwriter to make extra money. Lawyers, teachers, researchers even shop owners and people having their own business prefer to become a content writer to earn an extra dime.
Public Perception
There is a long debate on whether the concept is ethical or not. As mentioned above in wider and technical terms the prevalent concept finds validity through the cover of agreements. When removed, the concept lies bare with all its flaws in view. It is seen to be existing as a form of plagiarism and a way of exploitation of talent. The violation of the intellectual rights of the ghostwriter is another thorn that stings it. Without its covers, it is merely a shady corporate technique to make the rich richer and the poor poorer.
Conclusion
Although there is no valid reason for the existence of flat earth believers, they exist. In the same way, though the fundamentals of ghostwriting seem unscrupulous one cannot neglect it in order to provide employment and remuneration to a large population. There are various websites also like Truelancer, Freelancer where one can register themselves as content writers and they can be hired as ghostwriters by desired companies.
It is also a golden opportunity for first-time writers who are doubtful about their work. They can start as ghostwriters to see how their content is perceived, evaluate what the audience requires, and take pointers to improve themselves. Not only will this kind of apprenticeship be an enriching experience it will also be a valuable guide to become the first author in the future.
Not becoming the first owner of a copyright can be a discouragement to an experienced writer. This should not be an issue if one is willing to offer its service via ghosting as the scraping of copyright authorship is legal. The IPR laws are weak and developing. Even today fighting a legal battle by an independent writer over intellectual content is nothing but riding a ship to Mars.
---
Editor's Note
The domain of Intellectual Property Rights has been developing rapidly, particularly in this digital era. This article explains the concept of ghostwriting which is seen to be growing in the present times. The article further highlights the concept of copyrights, the difference between copywriting and ghostwriting as well as the problems related to the concept of ghostwriting, including issues of plagiarism, socio-economic factors and the public perception towards the same. The author concludes by saying that there is a long going debate as to the ethical and legal considerations of ghostwriting and the IPR laws need to be strengthened in order to address this issue.
---
You May Also Like
September 9, 2022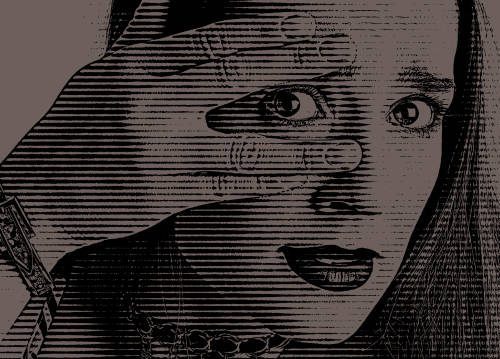 August 2, 2020