Selective Outrage – Fifty Shades of Pseudo Liberalism
October 8, 2020
The huge outrage over the death of a 19-year-old, Dalit, U.P girl who was raped and then murdered reminded me of an incident that happened mere 3 months ago where a Brahmin girl (16 years) of Rajasthan who was under prolonged sexual assault by the neighbour Muslim family and when her father complained about this he was killed and hanged by the assaulters. As far as my concern goes, media along with these intellectual liberals were missing in the grief of that 16-year-old. By quoting these incidents my intention is not to discriminate rape based on caste or religion rather I intended to drag your attention to the 'crocodile tears' that politicians and many elite liberals are representing now. They are strongly opposing and questioning C.M Yogi's administration but were completely silent on Ashok Gehlot's administration.
Among thousands of such incidents where dogmatist liberals have sown selective approach this is just a small one. Among these, I would love to quote one more such selective outrage, by fake liberals, which was in the case of Safoora Zargar where they were bemoaning for she being kept in jail in-spite of found pregnant. But for me, one thing is still underneath i.e. is she the first or the only woman who is pregnant and in jail? According to an article published in 2013 in Jagran one pregnant woman delivers a child every 2 and a half months in Tihar jail. And yet, no liberal ever found the time to shed tears for all those women. There is no need for any furtherance as you must be getting the gist of my argument.
These incidents have clearly defined selective outrage in practical terms. When we talk about a country like India which is not homogenous, it is very common that even a small incident of favouring one particular faith/community/group will hurt millions of sentiments. People with political agendas are keen to extract benefit out of this and the best example is the vote bank policy. Let us know more about the prevailing selective outrage incidents in India and how dangerous it can be for our democracy and peace.
The Hue and Cry for Rights by Pseudo-Liberals
Everyone is worried about their rights but are we equally worried about our duty? Among all rights, the most controversial, in India, is Freedom of Expression which is habitually jeopardised and people have made violence a Fundamental Right. Article 19 of the Constitution of India gives us the power to represent our opinion and express our disagreement with anything happening against the law and human rights but, most of the elite liberals have taken it as the freedom to offend and do violence for their self-serving ends.
The masters of selective outrage while supporting violent protest at Jamia Milia Islamia that burnt 100 two-wheelers and 4 public buses with civilians inside claimed that the Government is snatching our Fundamental Right under Article 19 and subsequently, they became ignorant about their Fundamental Duty by keeping pin drop silence on AAP MLA Amanatulla Khan making provocation speeches and mobilized the crowd for Jamia violence.

When they questioned the State on curtailing their Freedom of Expression, did they realise how selective their approach was? They condemned police for trying to prevent damage and save children, during CAA protest, but they forgot to condemn rioters who were caught planning attacks using guns and stones. Probably, they were busy exercising the right to remain silent, isn't it? Neither this selective outrage is new in India nor is it limited only to the political matters. A historic example is of the demolition of a mosque in 1992 that brought an earthquake in India and the silence on the destruction of more than 208 temples in J&K over years.
Mamta Banerjee found it her responsibility to sit on the road and prevent CBI from enquiring the involvement of corrupt officials in the Sharada scam but did not protect railway lines being destroyed by rioters in West Bengal and clearly stated that it is not her responsibility to protect railways. But, no one questioned her as this is how we define our duties and rights.
In the arena of student politics, these liberals have played a vital role by supporting their violence and the abuse of rights. The lobby of elite liberals advocated for the rights of students protesting in Jamia, JNU, and Jadavpur University but didn't show the courage to speak against the same when Mr. Firoz Ahmed was threatened by students for his pro CAA stand, when JNU scholar Sharjeel Imam openly provoked protestors to divide North-East from India and there were also no questions by these liberals on students shouting 'Afzal Guru (a terrorist) hum sharminda hai there kaatil abhi jinda hai.'

Not only politicians but, some Bollywood intellectuals have also contributed well in selective outrage. The well-known controversy where Bollywood heroines supported Kanhaiya Kumar but no heroine raised her voice against the same person for molesting a female co-student and assaulting doctors at AIIMS. Those who were showing huge concern for minority rights in CAA are the same who were standing against the ban on 'Triple Talaq' that throttled the freedom of many Muslim women for a long time.
They only shouted on Rafael deal but remained silent on the ED investigation which claimed 120 crores transaction from foreign terror group for funding anti-CAA riots. They talked about 'Saffronisation' but never talked about 'lynching of Sadhu in Palghar', incidents of 'Love Jihad' all across the country, shouting 'Jinnah Wali Aazadi' 'Kashmir ki Aazadi' on the name of CAA protest, and the plight of Kashmiri Pandits. They compared students protesting in Jamia with 'Jaliyan Wala Bagh' but never condemned protestors insulting Army and Police or visited the home of Martyrs.
This is a never-ending list that shows the lack of empathy among the intellectuals that has come up as one of the biggest problems as, it not only increases hatred among people of the different class, caste, religion, rather it destroys peace and public tranquillity. A person becomes guilty of irrationality and moral hypocrisy if he/she is selectively outraged. The discrimination in our outrages is not a problem merely because it addresses issues based on our choice, demands or goals rather due to this many other important issues remain unaddressed that makes them deep and worse. One cannot become entirely neutral but we can apply the mind of a reasonable thinking person while addressing any issue. Let's see the growing selective outrage in our country and how it is lethal to our democratic framework.
Selective Outrage and Dying Democracy
The 4 pillars of democracy are equity, representation, freedom, and justice if any of them suffers directly or indirectly there will be a wound in democracy. We witnessed many instances that have affected each of them either directly or indirectly and thereby have injured democracy a lot. But the question arises how does selective outrage contribute to the death of democracy?
When we choose to approach selectively all we do is browbeating to defeat the arguments made in against. It will neither bring new facts to the table nor will it expose the hypocrisy and illogic. We end up getting into the net of arguments and counter-arguments that too loses its colour with time. The Government empowered the Army or ended the Ram Mandir issue, or reduced the mother-infant mortality rate can never be an answer to why the Government did not focus on the economy.
The crux of this argument is that when we start stepping into the net of question and counter-question we end up having nothing in our hands and this defeats the goal of democracy. It is the result of selective outrage that every matter is getting addressed that came out of Sushant's death but the real goal of #JusticeforSushant is lost somewhere. People who were seeking justice for the Palghar mob lynching get countered by leftist arguments of 'where were you when a Muslim was lynched for supplying beef' and what happened? None of them got justice.
This is how the cycle of selective outrage works. Not only this, when we do selective outrage we get so much involved in the ongoing debate of whose concern is more important that we don't realise there are some other more important concerns that we have left behind, the best example of this is the current economic situation and the protesting farmers. The crocodile tears of fake liberals are always ready to come out and they are always ready to show fake concern for India's democracy. They will pick an issue that can give them more fame, and mostly that can work against the ruling party, to fulfil their political agenda, and will make it a matter of national interest and as soon as, the matter losses 'Masala' they will search and pick a new burning topic.
This is our country and its safety, success, and strength are on our shoulders; such a selective approach can never feed an ordinary citizen it will only feed the elite one. In a democratic society, 'we the people' are the most powerful as when they (fake liberals) get our support only then their arguments carry weight. If we will choose to protest for 'everything wrong' no matter who is involved, then we will surely ensure democracy in real sense otherwise the growth of our country will get crushed beneath our grudge.
Conclusion
We need to be more open, liberal, and reasonable while approaching any issue. Selective outrage is not a new thing in India. It has been prevailing since ages and that too with political agendas. From the time of demolition of Babri Masjid to the demolition of Kangana's house, it has ruled everywhere. It has been rightly said by Dhankhar 'Those who see in violence prospects of growth or opportunity are not just civil. To hate one form of violence and ignore the other is a crime against humanity.' It just diverts the argument and doesn't challenge it on merits and thus it is the cheapest trick to employ. When we call ourselves a well-wisher of India and its democracy, we should become vocal on any issue that seems to be unreasonable on the grounds of law and morality. Such incidents of selective outrage are a matter of utter shame for all of us. We must oppose what is wrong and must acknowledge the right one.
---
Editor's Note
The term 'Selective Outrage' in common terms means using your own filter to accept certain news and reject others. It means opposing some things or instances while remaining silent on certain other similar occasions. This article tends to explain various instances of selective outrage and how it results in the gradual death of any democracy. The author has substantiated her viewpoints by citing various contemporary examples of selective outrage seen in almost every area ranging from Politics to Bollywood. The author concludes by saying that such instances of selective outrage are shameful for a democratic country like ours. One must oppose the wrong and acknowledge the right.
You May Also Like
July 14, 2020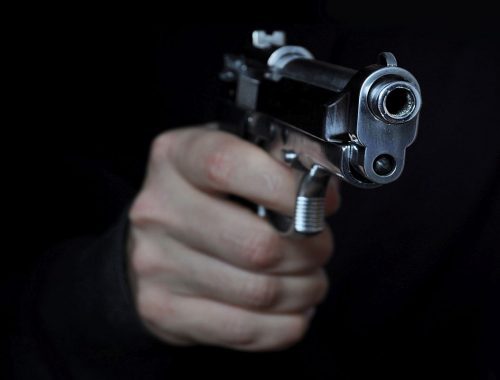 May 30, 2022