Human Trafficking – Curbing The Vice Against Humanity
October 6, 2020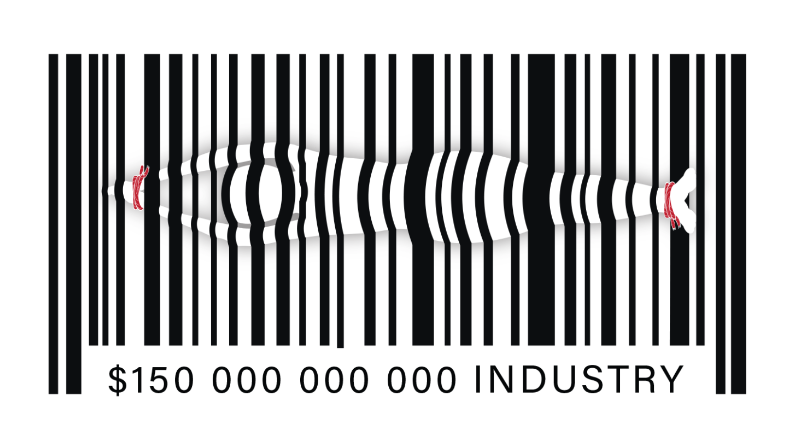 The menace of human trafficking is not only large but a growing practice that has become a major concern of 21st-century international policy. We would generally assume that with the society becoming open-minded and the kind of social outreach that is present now, such horrific crimes like trafficking women for prostitution has become a relic of the past or at the very least has been confined to non-developed regions of the country. But in contradiction to our assumption, the menace of human trafficking and the practices associated with it haven't just survived but have boomed across the world.
Based on the information that was compiled by the UN Office on Drugs and Crime (UNODC) on the victims of trafficking since 2003, it was found by it that no nation was immune from the menace of human trafficking. In simple words, it can be defined as a practice involving the displacement of individuals including women, men and children from place to place for purposes of degradingly exploitative and dehumanizing practices such as slavery and prostitution.
The United Nations Protocol to Prevent, Suppress and Punish Trafficking in Persons, Especially Women and Children, Supplementing the United Nations Convention against Transnational Organized Crime defined human trafficking as 'recruiting, transporting, transferring, harbouring or receipt of persons, by means of the threat or use of force or other forms of coercion, of abduction, of fraud, of deception, of the abuse of power or of a position of vulnerability or of the giving or receiving of payments or benefits to achieve the consent of a person having control over another person, for the purpose of exploitation.'
From this definition, it becomes quite clear that destitute, homeless and other poor people are the ones that are often at a vulnerable position to get trafficked and exploited. And since trafficked victims were mostly exploited for sexual and slavery purposes, reports found women and girls to be the ones to get vastly trafficked for sex and men and children trafficked for labour as well sexual exploitation.
Types of Exploitation resulting from Trafficking
Trafficked individuals were commonly subjected to two types of exploitation; one of them was sexual slavery and the other was forced labour. Sexual slavery is the most prevalent form of exploitation because it contributes to 58% of all the trafficking activities taking place around the world and as found by the studies the individuals subjected to this type of exploitation were not just forced into prostitution but were also subjected to pornography, child sex-rings, and other occupations related to sex such as nude dancing and modelling.
As traffickers often tricked people by impersonating themselves as an employer trying to offer employment opportunities, they used to facilely deceive people into believing that they were being transferred to serve in official forms of employment. In most of the cases, it was also found that victims were also subjected to coercion, beatings and torture while being trafficked. And in some other cases, they were lured out of their houses with false hope of providing them with employment and educational opportunities.
Slavery is another form of exploitation, trafficked males and children were mostly enslaved to serve as labourers and work in small-scale industries, cottage and manufacturing industries, manufacturing operations, and the sex industry. Individuals subjected to this type of exploitation were mercilessly made to work for excessive periods of time under terribly perilous working situations for little or no wages. It was also found that children victimized to trafficking were utilized for prostitution, begging and drug trade.
Legal Instruments against the Crime of Trafficking in India
Though the crime of trafficking against humans was not a new form of evil, it was not until the 1990s that unanimous effort to curtail this crime against humanity came into effect. And when the rhetoric on anti-trafficking acquired impulse, endeavour to address human trafficking exceeded theoretical and political lines. And in order to eradicate this crime against humanity, there was a need to convince concerned parties that intervention by Government was an indispensable factor.
The first legislation that was formulated in our country against the crime of trafficking was in the year 1956, wherein the Immoral Traffic (Prevention) Act prohibited trafficking of all forms and especially prohibited trafficking that were made to sexually exploit individuals for commercial gains. Other than this, we also have Indian Penal Code for all criminal acts, and this statute was amended in the year 2013 wherein its provision under Section 370 was substituted with 370 and 370A so that it can successfully provide for comprehensive measures to counter the menace of human trafficking and all other forms of trafficking that were made to exploit children in physical and sexual ways like prostitution, pornography, slavery and servitude.
Apart from this, under Sections 372 and 373 of its statute, the Indian Penal Code along with criminalizing the act of trafficking has made the acts of buying and selling minors for the purposes of prostitution as a punishable offence. Further in the year 2012, a special law that was enacted to protect children from undergoing sexual abuse and exploitation was the Protection of Children from Sexual Offences (POSCO) Act.
Other legislations that were enacted in India against trafficking of women and children were the Prohibition of Child Marriage Act, 2006; Transplantation of Human Organs Act, 1994; Bonded Labour System Abolition Act, 1976 and Child labour (Prohibition and Regulation) Act, 1986.
International Conventions that were implemented to tackle the Crime of Trafficking in India
UN Convention
One of the Protocols of United Nations Convention on Transnational Organized Crime (UNCTOC) that was specifically mentioned against the crime of trafficking as to prevent suppress and punish the act of trafficking individuals especially women and children was ratified by India.
SAARC Convention
India also ratified the SAARC Convention on Preventing and Combating Trafficking in Women and Children for prostitution. It constituted a regional task force to implement the SAARC convention.
Bilateral Mechanism
In order to keep in check the various trafficking cases that were happening across borders and address these cross border trafficking and prevent the issues related to trafficking, to identify victims and repatriate them, India entered into a bilateral agreement with Bangladesh to increase the speed of the process and make it victim-friendly. Therefore in order to carry out this operation, a task force of both India and Bangladesh was constituted.
Measures taken by our Government to combat the crime Of Human Trafficking
The Ministry of Home Affairs set up an Anti-trafficking Nodal Cell under its CS division in the year 2006 to communicate various decisions and act as a focal point to track the actions taken by the State Government against the crime of Human Trafficking. The said Ministry also issued certain advisories for States and UTs to combat against the crime of human trafficking:
An advisory to prevent the crime of human trafficking was issued on 9th September 2009.
An advisory against crimes on children was issued on 14th July 2010.
An advisory was issued on missing children on 31st January 2012.
An advisory against the organised crime of human trafficking was issued on 30th April 2012
An advisory for having a web portal on Anti Human Trafficking was issued by MHA on 5th May 2014
MHA also initiated various TOTs (Training of Trainers) workshop to police officers and prosecutors at regional level as a means to enhance the capacity of law enforcement agencies to combat against the menace caused by trafficking activities.
Conclusion
Falling a victim to the crime of human trafficking does not make an individual a victim for his entire life. The power of liberation lies absolutely within the individuals, they need to have the will to reject and voice out against the worst situation that they are subjected to and fight against the evil. Because it is only then that the evils resulting from the crimes of trafficking will be minimised.
---
Editor's Note
Human Trafficking has become a rampant issue not only in India but across the world. There is no such country which is free from the evil clutches of the crime of Human Trafficking. In this article, the author explains what constitutes Human Trafficking, who all are the victims to this crime, the types of exploitations resulting from this crime namely Sexual Slavery and Forced Labour and the legal mechanisms available against the crime of Human Trafficking- both nationally in the form of various statutory provisions as well as internationally in the form of various Conventions. Lastly, the author has also enlisted various measures taken by our Government in order to combat the menace of Human Trafficking and related activities. The author has concluded by saying that in order to fight this crime, the victims must raise their voices against it and must fight it bravely.
You May Also Like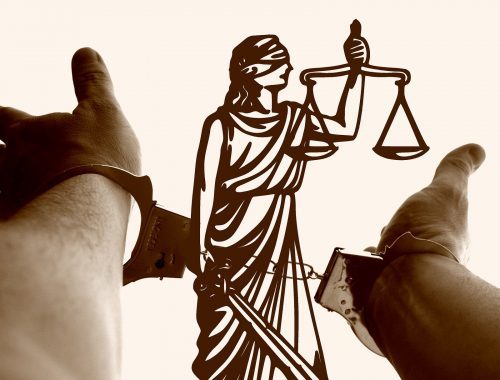 July 8, 2020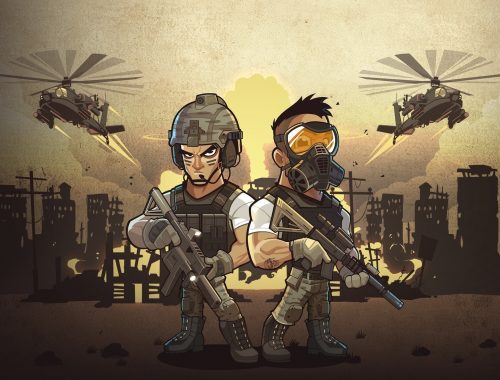 September 25, 2020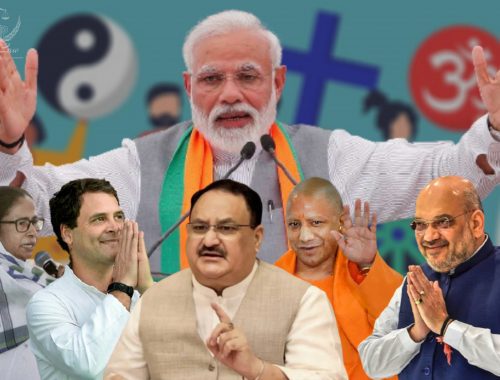 December 20, 2020