Hindu Marriage Act
September 2, 2020
India is a cosmopolitan country, which allows every citizen to be governed by their personal laws according to their religious views. This extends to personal laws inter alia in the matter of marriage and divorce. Hindus are the majority population of the Indian society.
As a part of the Hindu code bill, the Hindu Marriage Act was passed by parliament in 1955 to amend and codify marriage laws between Hindus. The Hindu Marriage Act explains all the essentials of a marriage (different ceremonies and the eligibility of a person who is going to get married). It works as a guideline for Hindu married men and women regarding their matrimonial rights.
Definition and Applicability of the Act
Section 2 of the Hindu Marriage Act states that this act applies to anyone who is
Anyone who is Hindu by religion in any of his/her form or development or if he/she is brought up as a Hindu by his/her parents;
Anyone who is a Buddhist, Jain, or Sikh by religion;
Living in the territory of India (where this act applies) and is not a Muslim, Christian, Paris, or Jew. 
This section further explains who is a Hindu (any person who is a Virashaiva, Lingayat, or a follower of Brahmo, Prarthana, or Arya Samaj) and it also recognizes Jain, Sikhs, and Buddhist as Hindus as mentioned in Art. 44 of the Indian Constitution. This act will also be applicable to any child who is legitimate/illegitimate whose one or both the parents are either Hindu or Jain, Buddhist, or a Sikh has been brought up as a Hindu. It will also be applicable to anyone who was not born as a Hindu but has converted himself/herself to the same.
(In case if the child who was brought up as a Hindu with one or both of his parents were Hindu will continue to remain the same even if, his/her parents get converted to another religion.)
This section further states that this act will not be applicable to anyone who belongs to scheduled tribes except for any special notification by the central government in the official gazette. Scheduled tribes are still governed according to their custom or usages.
Nature of Hindu Marriage
Our ancient sources from where the Hindu law is derived such as 'Shrutis', 'Smritis' represents Hindu marriage as a 'Sacrament' and a bond which is tied not only for the lifetime rather it is an afterlife bond. There are 3 main characteristics to called Hindu marriage a sacrament:
It is a bond between husband and wife which will remain even after the death and they will again become husband and wife in their next birth.
It is an irrevocable bond.
It is a holy union i.e. performance of religious ceremonies is essential.
Father is the only responsible person to get his daughter married and this gave an absolute right to the father to choose a man for his daughter and thus 'consent' was considered a very less important subject for marriage.
Today, this has changed a lot, two of the essential features of marriage to be called as a sacrament has been washed off. The modern laws have more place for justice and equity and thus set forth some essentials laws and has come up with the facility of divorce and widow remarriage moreover earlier the absence of soundness of mind was also not enough to make the marriage void but today consent and soundness of mind has become an essential element of a marriage to prevent it from becoming void or voidable and thus today the marriage has got inclined towards being a contract but, that is also in its full form as still the marriage of minor girl (girls below the age of 18 years) is not considered as a void marriage. In this way, the Hindu marriage has got stuck between being a contract and a sacrament.
Conditions of a Valid Marriage
Section 5 of the HMA explains the following conditions for a valid marriage:
Parties must be Hindu
Whoever has been called a Hindu in views of sec. 2 of HMA can marry each other no matter whether they belong to inter-caste or sub-caste.
No living spouse at the time of marriage
Bigamy or polygamy for Hindus is punishable under Section 494 of the Indian Penal Code thus, only monogamy is legal. A person who has applied for divorce can only marry after 1 year of the date of the final decree of divorce.
The soundness of mind
If any of the party is incapable of giving consent at the time of the marriage will become void. Under the 1976 amendment following test are mentioned to determine the mental incapacity at the time of marriage-

Unsoundness of Mind
The mental disorder of such an extent as to be unfit for marriage and procreation of children

Prohibited degree of relationship
Sec. 3 of HMA explains who will come under a prohibited degree of relationship:

If one is the lineal ascendant of the other.
If one was the wife or husband of the lineal ascendant or decedent of the other.
If the two are related as brother and sister, uncle and niece, children of the two brothers or sisters.
Concept of brother and sister related by uterine blood, half-blood and full blood:
One must not marry within this prohibited degree of relation otherwise the marriage will become void. However, if a custom or usage governing both the parties allows, then the marriage is valid. But that custom or usage must not be against public policy. e.g. marriage with niece was held void Raman Gowda Vs. Shivaji.
'Sapinda' Relationship
A person must not marry within a 'Sapinda' in 3 degrees on the mother's side and 5 degrees from the father's side.
The exception of custom and usages will also apply here.
Age
The act lays down the age for the bride as 18 years. and for the bridegroom 21 years. But a violation of this doesn't make the marriage void or voidable it will still remain valid. It is just punishable.
Ceremonies
Section 7 of the HMA provides that the marriage is to be solemnized according to the customary rites and ceremonies of either party but where 'Saptapadi' is a part of the ceremony it becomes important to perform it.
Case Law- Ram Singh Vs. Sushila Rai.
Void and Voidable Marriage
Void Marriage
If any essentials of a valid marriage found absent the marriage will be declared as void ab initio. After a marriage becomes void the parties will no longer remain as husband and wife and their children will be considered as 'illegitimate' and will lose any right of coparcener (sec. 16 of HMA) and will only remain entitled to get the maintenance.
Voidable Marriage
Section 12 explains the condition for a voidable marriage:

Consent obtained by coercion or fraud.
Incapacity of any part to give consent (a person of unsound mind).
If the wife was pregnant at the time of marriage, from a person other than his husband, and the husband was ignorant of the fact at the time of marriage then the marriage is voidable at the option of the husband. (but this right to the husband is available only within the 1 year of his knowledge of the fact).
Case Law – M.M Nanavati Vs. Sushila
Impotent husband and marriage not consummated.
Case Law – Yuvraj Singh Vs. Yuvarani Kumari.
Restitution of Conjugal Rights
Conjugal Rights may also be referred to as Matrimonial Rights. When a spouse withdraws from the society of the other, without any reasonable cause, the aggrieved party can apply in the district court for the restitution of the conjugal rights. If the court founds the appeal reasonable it passes the decree.
The burden of proof, according to the amendment of 1976, the burden is on the spouse who has withdrawn.
Case: Gangamma Vs. Hanumanthappa.
This decree is the only directive in nature. As the court can lead a horse to water but cannot make him drink.
Judicial Separation
Section 10 of the HMA provides for the judicial separation. In judicial separation, there is a suspension of marriage and not its cancellation and thus, the matrimonial rights are suspended but they still remain married.
Petition: It should be filed in district court.
Grounds for judicial separation:
Adultery
Cruelty
Desertion for 2 years.
Conversion
Unsoundness of mind or mental disorder
Virulent leprosy
Venereal diseases
Renunciation (Sanyaas)
Disappearance for 7 years.
Additional grounds for the wife to seek judicial separation:
Husband marrying again.
Husband is guilty of rape, sodomy, or bestiality.
Decree of maintenance and non-cohabitation for 1 year.
Wife marrying before 15 years of age but repudiating the marriage before attaining 18.
Divorce
Section 13 of HMA speaks about divorce is the last resort for a couple to finally end their marriage. All the grounds for divorce are the same as that of judicial separation.
Important Case Laws
Adultery
Chandra Mohini Vs. Avinash Prasad., Laxman Vs. Meena, Pushpa Devi Vs. Radheshyam,
Cruelty
Dastane Vs. Dastane, Gipsy Vs. Gipsy.
Discretion
Bipinchandra Vs. Prabhavati., Tickler Vs. Tickler.
---
Short Note
The Hindu Marriage Act, 1955 was intended to secure the rights of marriage for the bride and groom who are Hindu and are bound under the sacrosanct bond of marriage under any ceremony. The law does not characterize the kind of ceremony since there are several ways a man and a lady may carry out this religious act. This act was floated after a few cases were seen where both men and women were petrified or mortified beneath an extortion case within the title of marriage. This act is authoritative to any individual who is Hindu, Jain, Sikh, and Buddhists and isn't a Muslim, Christian, Parsi, or Jew and is represented by some other law. This law is binding to any individual who is Hindu by Birth or Hindu by Religion. There's a complete definition of Hindu under Segment 2 of the Hindu Marriage Act.
Hindu Marriage Act, 1955 consolidated Monogamy and entirely forbids a Hindu from getting involved in a conjugal relationship with more than one individual. Bigamy and Polygamy, if proved is strictly punishable under the Indian Penal Code as per provisions under Section 5 and Section 17 of Hindu Marriage Act, 1955.
You May Also Like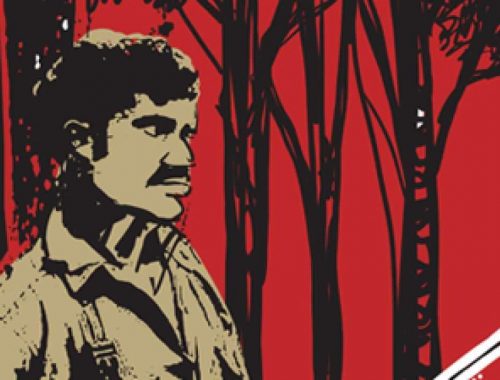 November 1, 2021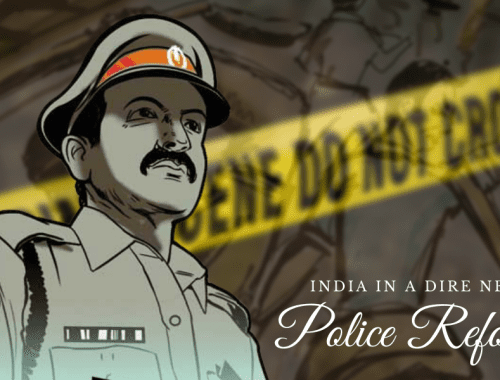 May 12, 2021