Menstrual Benefit Bill – Menstruating isn't a Crime
August 23, 2020
Menstrual Benefit Bill is an initiative contrary to the disdain shelled out to women during menstruation by allocating them with heedful workplace provisions. It's 2020 and exchange of views regarding menstruation is nevertheless accounted for a taboo in our society. Women have been experiencing discrimination to a great extent in the various course of action due to their natural intractable menstrual cycle. This subject matter is generally pushed out of the public conversation as many people believe women's menstrual cycle as apostate and infirmity of the female. This quietude is nullifying the attempts towards fostering awareness concerning the menstrual cycle and is advancing the mislaid sentiment of embarrassment among women.
The need for Menstrual Benefit Bill
Women in India are not facilitated with ample provisions and resources to uphold menstrual hygiene. Furthermore, they are subjected to obloquy and discrimination in the course of menstruation. To obstruct this alarming situation, a private member's bill, in other words, Menstrual Benefit Bill was proposed in Parliament during the winter session of 2017 by Mr Ninong Ering, a member of Lok Sabha representing Arunachal East. In obedience to the bill tabled in Parliament, women employed in the public and private sector will be enabled to two days of paid break each month during menstruation. This bill was premediated to grant relief to the working women during their periods and facilitate them with proper resources at the workplace. This bill further assisted to balance their health requirements and work competence.
Menstrual Leave – A Buried Issue
History shows that menstrual leave is critical along with a subject of neglection across India. Bihar has earlier set a virtuous precedent for the policy; it has been granting two days of work leave each month to the female teachers since 1992. Several nations like Japan, Taiwan, South Korea and Indonesia provides menstrual leave to their female employees each month. A large number of women experience cramps, nausea, heavy bleeding etc during their course of menstruation. The pain and terrible fatigue condition endured by women during menstruation negatively influence their standard of living. A plethora of research specifies that premenstrual syndrome (PMS) remarkably pulls down the occupational efficiency in women.
Doctors across the globe recognize that dysmenorrhea or menstrual cycle can be as traumatic as heart attacks. Moreover, women are biologically dissimilar from men and menstrual leave is undoubtedly an equitable approach. However, menstrual leave is considered to be discriminatory which permits the women workers to avail additional leave than their male co-workers. It is further proclaimed that the notion of menstrual leave goes in opposition to the constitutional right to equality. Article 15(1) of the Indian Constitution restrains the state from discriminating any citizen on the base of religion, race, caste, sex, place of birth or any of the following. Although, Article 15(3) of the Indian Constitution empowers the state to make notable provisions for women and children which is an anomaly to the general rule enacted in Article 15(1).
This safeguarding discrimination is an essentiality to maintain social equality where there has been antiquity of discrimination against women. It has been held by Supreme Court of India in the matter of State of Andhra Pradesh v PB. Vijayakumar that, 'Special provision for women in Article 15(3) sets out the provisions which the state may formulate to improve women's involvement in all activities under the observation and authority or state, can be in the form of either affirmative action or reservation.'
Hence, menstrual leave policies, for instance, the Maternity Benefit Act (1961) and The Hindu Succession Act (2005) will not violate Article 15(1) of the Indian Constitution. Article 42 of the Indian Constitution also envisages that the state shall provide facilities for assuring just and gentle conditions of work and maternity relief. Even though the government has granted protective measures exceptionally to women employer under several labour laws like Factories Act (1948) wherein the facet of health, leave and working durations are provided, the concept of menstrual leave perceives no mention.
Arguments for Implementation
Our society has invariably been ignorant of this topic and this discourse is long overdue. Until we believe the difference and offer due regard to women, we won't reach any peaceful solution. Execution of this bill should be contemplated as a step in the right command as this would, at very least commence discussion at various regarding the issue.
Recently, an Indian food delivery company; Zomato announced that they would provide up to ten days of 'period leave' per year to their female employees, as a fragment of an attempt to combat what is considered as a stigma around the issue. Most women suffer difficulties during menstruation and that's why they should be offered with an adaptable working environment during their period. Certainly, a day of rest on the onset of menstruation would be convenient for women and employer uniformly as it would pave the path to more satisfied and productive workers.
Arguments against Implementation
The bill had also encountered some conflicting arguments. One of them expresses that this policy would diminish women's persistent battle to demoralize the concept that women are infirm due to their monthly cycle. It is further manifested than over that there is a critical requirement to suppress such concepts and discriminating pigeonhole prevailing in our society. Although, simultaneously, we need to be rational and comprehensive in our approach towards the issue. Policies should not be constrained emotionally, rather, a proper contextual analysis is needed for policies to be framed correspondingly. Generally, people regard this bill as promulgating gender inequality, which is a fallacious argument. Providing women with a better working environment and resources is only a suggestion of a better acumen.
Conclusion
In conclusion, workplaces need to be inclusive of women's bodies not only for the ethical reasons but to create a more engaged and productive workforce. The discussion on the inclusivity of women's bodies also needs to move beyond left to other forms and support that the organization could provide for women as outlined above.
As far as possible, leave policies should be based on trust and should be inclusive rather than exclusive in spirit while still taking into account some of the unique issues faced by women in a patriarchal society as well as class hierarchies that affect the workers different access to water, sanitation and other resources. Lastly, given women's minority status in the workplace, there are chances of backlash from male peers, requiring workers to take preventive measures by including men in conversations about inclusivity.
---
Editor's Note
The current article talks about the features of the Menstruation Benefit Bill, 2017, its importance and how such a Bill could help in dismantling the stigma associated with menstruation. The aim of this Bill is to form an inclusive environment for women at workplace & educational institutions by balancing their health requirements and work competence, which in turn would help in providing adequate opportunities and reinforcing the concept of equality our society by levelling the playing field for men and women.
You May Also Like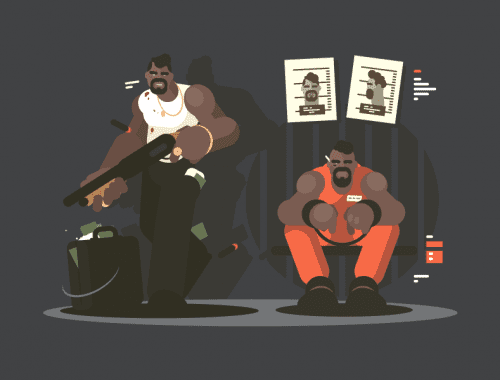 November 6, 2020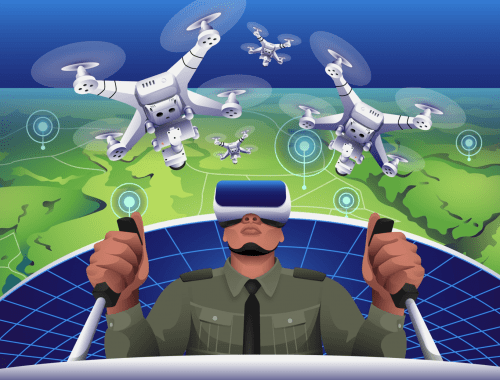 December 3, 2021