Human Rights – A Predicament of Muslim Women
August 16, 2020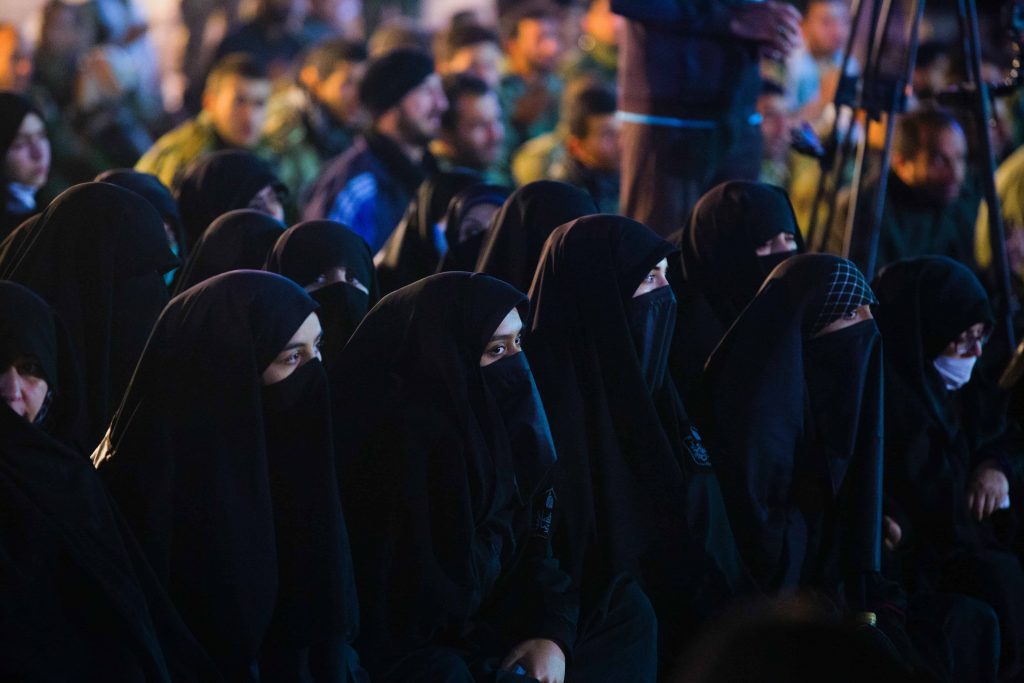 Muslims have a fairly large number of population in India as well as in other countries. As per the population of India, Muslims constitute 13.4% of the total population which includes the Muslim population of Lakshadweep and Jammu-Kashmir as well. There are many affairs related to Human Rights in any developing country like India and women empowerment is one of them. It is presumed that the development of Muslim society has taken a back step due to numerous factors. It is observed that a major role in the development of Muslim society is played by Muslim women. It is disheartening to discover that Muslim women are still forced to live a scheduled and compliant life. Since decades, they have been fighting and struggling for their basic rights.
As per the reports issued by the Sachar Committee, Muslim women are recognized as the poorest, vulnerable and marginalized section of our country.
There is a bunch of issues related to the violation of Muslim women's rights. One such instance is of Iraq where an Iraqi lawyer who was a women's rights activist got murdered by Islamic State fighters because she was leading a women's rights protest in the country.
However, there are cases such as Mohd Ahmad Khan V. Shah Bano Begum, where the Supreme Court gave the verdict in favour of the woman, keeping in mind the relevance of secular law over personal law. Yet, personal laws consistently stand as a cause of violating constitutional injunction of equality and freedom from gender discrimination. Now the time has come when Government and fundamentalists should take necessary steps to make this country (or any other democratic nation) a better place for Muslim women
Background
The personal law is one of the features of India, which was enacted for the people of different religions and is applied accordingly. Muslim women are fighting for equal status under Islamic law as well. However, Quran, the divine book of Muslims, does not speak in favour of gender discrimination. It does not support patriarchy and the status of women as per the Quran is very important.
Muslim women's rights have been a subject of discussion, both political and controversial. After the judgment of Shah Bano's case (1986) and the enactment of Muslim Women (Protection of Rights on Divorce) Act, the majority of politics gained popularity.
The rights of Muslim women such as those related to marriage, divorce, inheritance, etc. have influenced many activists so far. Since the beginning, Muslim women were recognized as the economically and socially depressed section. During the colonial period, Muslim women were not allowed to take part either in social matters or in political affairs. They were considered as a property and were merely responsible to look after the home. Although there were exceptions like Bi Amma (Mother of Ali) who played a major role in the freedom struggle.
Status of Muslim Women in India
Due to lack of proper codified personal laws, Muslim women are at a great disadvantage. This is also due to the non-clarity of women's rights and misinterpretation of the Quran's verse that speaks about women's rights in Islam. 'Fatwa' (a legal pronouncement based on the opinions of the Mufti) often contributes to the violation of their rights.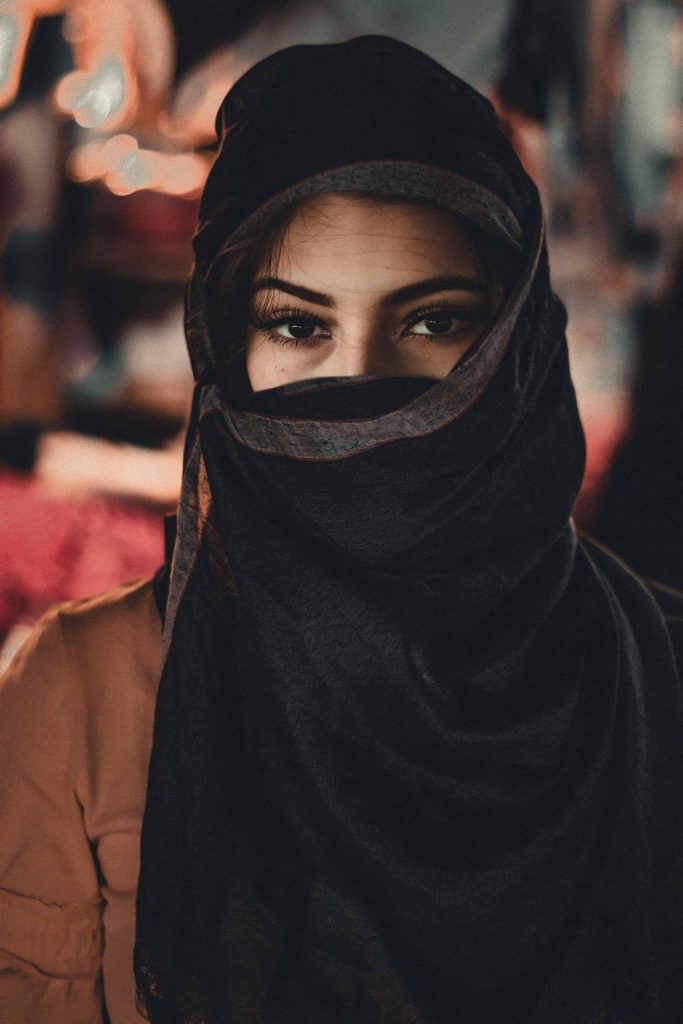 According to a few scholars, one of the verses in the Quran state that women are considered as God's obedient creature and men possess all the rights over them. They are portrayed as weak human beings. However, another verse of the Quran contradicts the above statement.
The misinterpretation of the Quran have posed many problems and contributed to the violation of women's rights under Islam. Before the advent of Prophet Muhammad in the reform field, the atmosphere of the Muslim countries like Saudi Arabia was very chaotic and there was an urgent need for change. Prophet Muhammad is the light bearer in Islam. He is the one who showed Muslims the right path. Men and women are treated equally in Islam but there are so many shortcomings in interpreting the verses of the Quran. The outlook which got extracted from the Quran is contradictory to the actual meaning. Indeed God has made no discrimination among all beings.
Muslim Women's Rights – A Comparative Analysis
Egypt
As per the surveys conducted by the United Nations, Egypt has come out as one of the leading countries in terms of violation of Muslim women's rights. Egypt has a comparatively higher rate of violation against Muslim women through female genital mutilation, sexual harassment, domestic violence, etc. In ancient Egypt, women used to strictly follow Pardah system, they were not allowed to meet or see other men. In modern Egypt, Pardah system has become harsher. Puberty has been set as an age for marriage of Muslim girls. Women of Egypt have divorce rights which take very long to complete while the men have extra-judicial divorce rights to divorce their wives immediately. In India, Triple Talaq, Right to Maintenance of Muslim Women even after the divorce, Patriarchal Interpretation of Quran has been serious concerns since very long.
Lebanon
Lebanon got its independence in 1943. Hereditary political positions still exist there. Father is the supreme authority. Muslim women's status in Lebanon is quite similar as in India. Interference of women in political matters is prohibited. Marriage is considered as a contract and women often go through domestic violence and harshness of family members. However, now they have learnt to raise their voices and started fighting for their rights.
France
On 11th April 2011, France passed a bill, imposing a ban on the full-face covering of Muslim women in public places and became the first European country to ban face veils. According to the Bill, it is illegal to wear a mask or any other face veil which covers the face of any woman completely. Any person, who violates the Bill or does not abide by the rules, will have to bear the fines. The imposition of this Bill clearly violates the right of Muslim women to follow her religion and should be renounced.
Muslim Women's Rights in India
Muslim Personal Law
In India, Muslims are governed by special law known as Muslim Personal Law or Black Letter Law. The law deals with marriage, inheritance, charities etc.
Islam, unlike other religions, advocates for marriage and doesn't recognise the practice of celibacy. There's a difference of opinion when it comes to the nature of Muslim Marriage. Wilson describes a Muslim Marriage as 'a contract for the purpose of legalizing sexual intercourse and procreation of children.' Fitzgerald goes to the extent of claiming that 'although a religious duty of marriage is empathetically a sacrament, there are no sacraments in Islam.'

Muta Marriage –
Muta is an Arabic ritual which is defined as Enjoyment, Pleasure and Delight. Muta is often seen as a practice of prostitution which is illegal. Minors and orphans often fall prey to this practice. It has been misunderstood as an opportunity to take advantage of Muslim women in the name of ritual.

Polygamy –
It is a practice in Islam where Muslim men are allowed to marry other women but under certain circumstances. But today, people have misinterpreted the concept of polygamy. In the present era, polygamy is very inconsistent with the principles of natural justice. It is recognized as a patriarchal practice which portrays women as an object. Renouncing this practice would be best in favour of Muslim women.

Socio-Economic Development –
In terms of socio-economic development, Muslim women are at a great disadvantage.
Education –
As per the National Sample Survey Report, Muslim girls have highest dropouts from school. When it comes to education, the condition of Muslim women is somewhat similar to SCs/ STs. Muslim girls are the most backward in terms of access to education. Their principal source that is left is 'Madarsa'. However, the conditions are getting much better now.
Employment –
As far as employment is concerned, Muslim women have the lowest work participation. Most of them are self-employed. Even if they are employed in the manufacturing sectors, they are ill-treated and often face harassment in the workplace. Although Article 43 of the Constitution talks about the improvement of working conditions for women, the conditions are still deplorable.
Muslim Personal Laws and Article 25
Nowadays, secularism is just a mere word and is misunderstood as a concept of a non-religious state which is completely wrong. Secularism is about religious tolerance and respect towards every religion. Article 25 of the Constitution states that every person; whether men or women, has the right to exercise their religion. However, various aspects related to marriage, divorce, the right to acquire property are still subject to control by Personal Laws in the country. In a democratic nation like India, personal laws stand incompatible with the Fundamental Rights. Of course, reforms cannot be hastened but it is Article 44 which shall commence the era of improved status of women.
Shah Bano's Case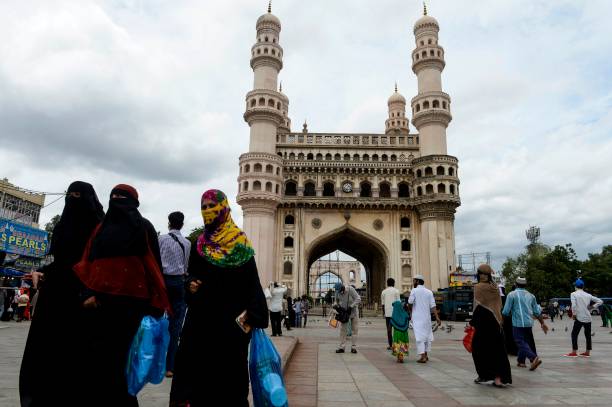 Shah Bano's case is the landmark case in this transition period of India to boost secular sentiments. Shah Bano was a 60-year-old divorced woman who knocked on the door of the court to seek her right to maintenance even after getting divorced. The Supreme Court ruled in the favour of Shah Bano. Due to this judgment, the Supreme court faced mass criticism and political consequences. After that parliament passed Muslim Women (Protection of Right on Divorce) Act in 1986, reversing the rule laid in Shah Bano's case.
Uniform Civil Code
Article 44 of the Indian Constitution is like a dead letter, which the Supreme Court is continuously trying to make alive. Article 44 states that the State shall endeavour to secure for the citizens a Uniform Civil Code throughout the territory of India but communalism and other factors continuously halt the enactment of Article 44.
There are few landmark cases in the history of India such as Shah Bano's case (1986), where the Supreme Court held that a husband is responsible to bear the expense of his divorced wife even after the period of Iddat. Daniel Latifi V. The Union of India is also similar to Shah Bano's case. These cases and their judgment show the secular nature of the Courts of this country but due to political influence, it is getting difficult for them to work independently.
Triple Talaq Verdict
In the case of Shayara Bano vs. the Union of India and Others, the Supreme Court has truly set a great example of secularity. In this case, the Supreme Court held that the practice of Talaq-ul-Biddat is void and unconstitutional. This far-reaching judgment paved a way for the empowerment of Muslim women. However, the judgment suffered a lot of criticism from the public who were against the verdict.
Conclusion
It is noted from the above discussion that while Muslim women have been awarded Human Rights under the Constitution, yet these laws are of no use. Even after more than six decades since the country got Independence, the condition of Muslim women is somewhat the same as it was before. Muslim women are still facing the consequences of divorce, illiteracy, domestic violence, etc. They are struggling for equal rights, for their identity and for separate status. Now, the time has come for them to challenge their marginalization in society as well as in their religion.
---
Editor's Note
In recent times, there have been a lot of cases of violation of Human Rights of individuals across the globe. Muslim women are particularly vulnerable to such violation of Human Rights. In this article, the author has given a detailed description of the situation of women with respect to various aspects. The author has started by giving a brief introduction and background on women's rights around the world and the Muslim Personal laws as well. Further, the author has examined the status of women in Islam and the rights of Muslim women in India. The author has also compared the same with different other countries of the world. Lastly, the author has examined the situation of Muslim women and their rights with the help of some case laws and certain Articles of the Indian Constitution. The improvement in the situation of Muslim women as well as their holistic development is hoped for.


You May Also Like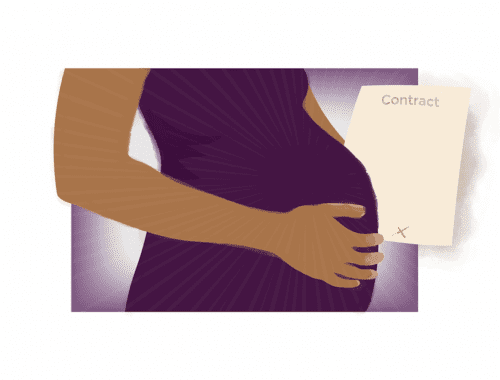 November 5, 2021