e-Governance: A New Way Forward
July 26, 2020
The emergence of digitalization has significantly altered our business world and there has never been a great time for India to endorse the digital economy. Technological developments are increasingly harnessing Indian millennials' intellectual capabilities. Today, Immanuel Kant's observation appears to be very valid. Kant says, so act as to treat humanity, whether in thine own person or in that of any other, in every case as an end withal never as means only. Citizens prove to end in themselves, rather than a tool for other purposes.
The government's imperial view had been that of a dictator or a master. But now, it is that of an agent and the contractor. Just like how an enterprise is responsible for maintaining a supply chain that would eventually lead to output, the same way the government is responsible for offering essential services to the people. It has been observed that in the past few decades' companies have learned how information technologies can make the supply chain more effective and contribute to product enhancements and cost savings. With the help of Information technology, it has become easier for the government to bring public services at the doorsteps of the citizens. Electronic governance is one way through which the government promotes good governance.
What is e-Governance?
The incorporation of Information and Communication Technology (ICT) by the government in providing and facilitating services, change of information, communicating transactions and collaboration of various systems which stand by themselves can be termed as electronic governance or e-Governance. Technology is used to perform government activities and public services are made available to citizens and businesses conveniently with efficiency and transparency.
India is a developing country and has a demanding and fast-growing economy due to which adopting e-governance has become very salient. Due to a sudden increase in the growth of digitalization, not just the Indian government but many governments across the globe have incorporated technology into governmental processes. e-Government is about the government and not the 'e' in it. It is not limited to electronic devices and is also not solely about websites. It is in fact about public services to businesses and citizens.
It is about transforming processes and not translating them. India is known for being the largest democracy in the world and based on this fact one can easily say that India has a lot to gain from e-Governance, mainly because citizen participation in governance is one of the main features of a completely evolved stage of e-Government. e-Governance essentially takes place in four major types of interplays, they are as follows:
G2G (Government to Government) – information is swapped within the government.
G2C (Government to Citizen) – citizens have a platform to interact with the government and get access to a variety of public services.
G2B (Government to Business) – businesses can seamlessly interact with the government.
G2E (Government to Employees) – speedy interaction between government and employees.
The Evolution of e-Governance
With the advent of the World Wide Web in the early nineties, the government worldwide started shifting to the deployment of IT. Since then technology and e-Governance have come a long way. People are learning to use a new mode of access in wide-ranging ways with the increase in internet and mobile connections. They expect more services and information online, thus creating demand for e-citizenship.
The concept of e-Governance in India has been developing since the '70s with the focus of developing in-house government applications. The National Informatics Centre (NIC) put efforts in collecting all the district headquarters during the eighties. From the early nineties, IT technologies have taken over for wider sectoral training applications with policy emphasis on reaching out to rural areas and taking inputs from the private sector and NGOs. The state government has also worked in connectivity, setting up systems for processing information, networking and delivering services along with primarily focusing on automation in computerization. This has ranged from IT automation in individual departments, public grievance systems, electronic, file handling, access to entitlements, workflow systems, service delivery for high-volume routine transactions such as bill payments, tax dues to meeting poverty, and provision of information about the market at a macro level.
There is a varied focus across initiatives, while some are focusing on bettering live foods, the others focus on the state-citizen interface for government services. Initiatives are taken by every state government to form an IT task force to outline IT policy document for the state and the citizen charters have started appearing on government websites. The motivation to shift from manual processes to technology has increased efficiency in administration and made convenience and delivery for the government. This switch is a worthwhile investment with a huge potential for returns.
Objectives of e-Governance
To simplify business and provide quick information by enabling digital communication by e-Business.
To reduce corruption in the process of governance.
To ensure speedy administration of the information and services.
To support and make governance easy for government businesses and citizens.
To make government activities accountable and transparent
e-Governance initiatives taken by the Union Government
Digital India
Aadhar
myGov.in
UMANG
Computerization of Land Records
PayGov
Digital Locker
Mobile Seva
e-Governance initiatives taken by State Governments
e-Seva (Andhra Pradesh)
Khajane Project (Karnataka)
FRIENDS (Kerala)
Lokvani Project (Uttar Pradesh)
Phases of e-Governance
E-Governance has been divided into four phases they are:
Presence
In the first phase, the intentions and objectives of the government will be known. The critical task of building the infrastructure, such as telecommunication would be undertaken in the first phase.
Interaction
Basic introduction with the government will be allowed in the second phase. Telecommunication will have to be sustained through the first and second stages.
Transaction
In the third phase, direct interaction of the government and the relevant entities would be signified.
Transformation
In the final phase, the true vision of e-Governance will be transformed.
Factors to be taken into account while examining the risk of implementing e-Governance
Trust in government: perception of service levels
Importance of government identity: integration or fragmentation
Political stability: dictatorship or democracy
Economic structure: agriculture, education, industry or service
Government structure: decentralized or centralized
Levels of maturity: speed is determined by the weakest part of the chain
Constituent demand: pull or push
Innovation in Indian e-Governance
The Indian government made use of technology for new innovations to reach scale, improve monitoring, evaluate smoothly, and increase the impact on the businesses and citizens. e-Governance innovations are made in the following sectors:
Agriculture
Innovation in the agricultural sector includes knowledge dissemination, reporting the weather and information about the market. An initiative for monitoring pests and diseases has also been taken. Forms and documents are available online. News and policy information is available as well. Fishermen and farmers are now able to renew licenses for crop protection. They can also apply for subsidies, agricultural income certification and request land.
Healthcare Services
Innovations in healthcare services include providing information on different health cares, online registration for clinics and patients, monitoring and tracking patients (individual patient data can also be tracked), messaging and records. Drug stock can also be managed. Disease surveillance and disability certification are also included.
Water sanitation and hygiene
e-Governance innovation for water, sanitation and hygiene mainly include pollution monitoring and reporting. It also includes information on forms of opening a legal case, inspection reporting forms. It also provides information on the suitability of water in certain areas, a system for entering air and water quality data. A complaint portal is available as well. Innovations cover pest and disease management, improvement in groundwater level, the efficiency of water open flood management and water quality monitoring with a wireless sensor.
Clean Energy
Promoting design, manufacture, and development of renewable energy devices for transport. Stationery and mobile applications in rural, urban, commercial and industrial sectors will be included.
FinTech
Technology and Programming are used to enable banking and financial services. E-governance also includes financial transfers made between the citizens and the government. Mobile banking is also supported. This sector has been dynamically emerging.
Waste Management
Linking hygienic solid waste management and monitoring the dustbins using geographic information systems is an innovation in the waste management sector. Using GPS to monitor waste collection vehicles is also suggested.
Advantages of e-Governance
Better government interaction with industry and businesses
Restructured administrative processes
Access of information leading to citizen empowerment
Improved delivery
Efficiency in government services and management
Less corruption and more transparency in administration
Convenient for citizens and businesses
Growth of revenue and cost reductions
Increased legitimacy of the government
Flattened organizational structure
Reduces paperwork and red-tapism in the administrative process resulting in better planning and coordination between different government levels.
Better relations between civil society and public authorities.
Disadvantages of e-Governance
Lack of availability of internet or even computers in some parts of the country.
India is a developing country hence major citizen's lack of computer literacy which obstructs the effectiveness of e-Governance.
E-governance is mechanized; therefore lesser interaction between people hampers communication.
Risk of personal data theft and leakage.
e-Governance leads to a lax administration.
Recommendations
In the end, the strategic recommendations that will be beneficial for e-Governance are:
Systematic approach.
Designing a flexible planning process.
Boosting organizational learning and responsiveness.
Monitoring strategic effectiveness based on governance reforms.
Formation of strategic alliances for effective e-Governance.
Bridging gaps between planners- beneficiaries.
Incentivizing implementers for local initiatives.
Enabling implementers and beneficiaries for participatory governance and demand-driven services.
Ensuring adoption of e-Governance services.
Strengthening the National Informatics Centre.
Shared ownership of e-Governance services.
Ensuring strategic coherence among planners and implementation.
Improving service levels through learning loops.
Practising contact leadership
Rejuvenating IT units of government departments.
Standing bottom-up planning through emergent strategy and rural level socio-economic databases.
Conclusion
As the internet expands further into our economy and society, the government will be even more active, both as policymakers and as Internet users themselves. The government will face a number of latest and sophisticated issues which will challenge all aspects of their higher cognitive process. Technology will increasingly influence the relationship between the government and the nation as a whole. The scope of market change driven by dramatic advances in technology will inevitably force a fundamental rethink of existing approaches in law and communication regulations.
Government's main advantage is having the ability to gather, and have visibility across vast swathes of knowledge about its citizens and therefore the services they depend upon. As repositories of those extremely rich data sets, the government can now code this information and release it into the planet for interpretation, which might cause better services and better citizen outcomes. The motivation to shift from manual processes to technology has increased efficiency in administration and made convenience and delivery for the government. The Indian government made use of technology for new innovations to reach scale, improve monitoring, evaluate smoothly, and increase the impact on the businesses and citizens.
You May Also Like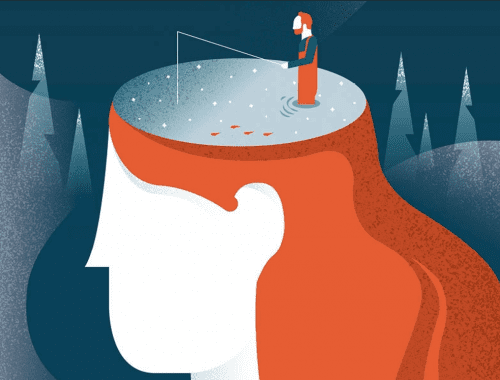 December 13, 2021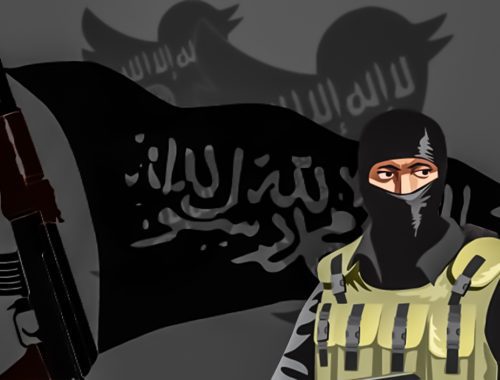 September 7, 2020