Is Law effectively working towards eradicating Betting in India?
July 3, 2020
The practice of betting and gambling are some of the most ancient practices which have been carried out by people all around the world. It, perhaps, is as old as mankind itself and has been practised in various forms such as gaming, races, wagering, betting, etc. The attitude of society has changed a lot, though for the larger part such activities are frowned upon by society.
These activities have been mentioned in our Vedas as well as the Mahabharata, however, over the period of time, the ways of gambling and/or betting have changed significantly. Today, people can bet digitally, using phones, messages, etc. With the enhanced telecommunication technology and access to high-speed internet, betting is no more confined to physical space and has moved globally. It has proved to be a grave issue for the world. Even with all the advancements, 'skill' and 'chance' are still the determining factors for the legality of betting or gambling in India.
To understand the current scenario and difficulties being faced, we first need to understand what exactly gambling is. Gambling is an activity which enables a person to win a large amount of money by investing a small amount. The Black Laws Dictionary defines the practice or art of gambling as "An agreement between two or more persons to play together at a game of chance for a stake or wager which is to become the property of the winner, and to which all contribute. The element of gaming is the presence of price or consideration, chance and prize or reward."
Are Gambling and Betting synonymous to each other?
People, these days, easily interchangeably use the words gaming/gambling or betting. Though it can loosely be said that betting is a type of gambling, however the two are vastly different from each other. To understand the terms better, a distinction has been drawn by the Madras High Court in the case of Public Prosecutor v. Veraj Lal Sheth "The difference between gaming and wagering or betting can be understood clearly as gaming relies the stake being laid on the player in a game and the result of this partly depends upon the level of skill the player possesses. On the contrary, wagering or betting solely depends upon the happening or not happening of an uncertain event."
It can, thus, be stated that the main distinction between gambling and betting is that betting involves occurrence or non-occurrence of an unpredictable event whereas, in gambling/gaming, the happening of an event is also based or can be affected by the skill of the player or the performance of the player. Though till date, the terms are used synonymously, betting is a narrower term whereas gambling has a wider ambit to its meaning. The Public Gambling Act, 1867, regulates the law in India and is adopted by a few states like Madhya Pradesh, Uttar Pradesh and Punjab. However, as the gambling and betting laws fall under the State List, other States have enacted their own laws.
Betting/Gambling: A Game of Skill or a Game of Chance?
The main test to determine whether it's a game of skill or game of chance, one needs to see whether the result of such an event depends upon the skill or performance of a player. For, cricket would be a game of skill as the outcome of the game is dependant upon the skill or practice of the player than just purely a chance of events or luck. However, a game of bluff would purely be a game of chance as the happening or not happening of the event solely depends on chance and luck. The Supreme Court has dealt with this distinction in the case of RMD Chamarbaugawala v. Union of India. In this judgment, the Court relied upon the skill test to decide whether the said activity could be gambling or not. They held that an activity which involves a sufficient amount of skill involved will not constitute to be gambling but are commercial activities, protected under A. 19(1)(g).
The Court clearly distinguished between the two terms in the case of K.R. Lakshmanan v. State of Tamil Nadu & Anr., they said: "In a game of skill although the element of chance necessarily cannot be entirely eliminated, is one in which success depends principally upon the superior knowledge, training, attention, experience and adroitness of the player." This test of whether it is a game of skill or game of chance has been put into use by the courts to determine whether an activity is gambling or not as the Public Gambling Act, 1867 doesn't include a game of skills.
Cricket Betting in India
Cricket is the most popular game in India. However, the current times has witnessed many controversies relating to it, like that of the Indian Premier League (IPL) matches. In 2013, the infamous case of betting and spot-fixing arose by three players of a team in IPL. In another unrelated case, Mumbai Police arrested a player, few office bearers of BCCI for having links with bookies and betting in games. In relation to such matters, the Supreme Court appointed Mr. Justice Mukul Mudgal, retired CJ of Punjab and Haryana Court to enquire into the allegation of such betting and spot-fixings.
Mudgal Committee
The finding of this Committee was that a large number of people involved in the IPL had been a part of hedging bets and match-fixing. They also stated that the investigative agencies lacked the proper means to detect these activities and then take action against them. As a solution to these problems, the Committee suggested that betting should be made legal so that the activity can be regulated by the officials themselves and thereby cutting off the influence the underworld has in these activities. Besides, it would also prove to be helpful in the detection and focusing on their investigation.
Lodha Committee
Supreme Court, while disposing off the Civil Appeal in the case of Board of Control for Cricket in India v. Cricket Association of Bihar & Ors., constituted a committee under the Chairmanship of former CJ, Mr. Justice R.M. Lodha, to examine and make suitable recommendations for reforms in practices and procedures and necessary amendments in the Memorandum of Association and Rules & Regulations of the Board of Cricket Control in India. The Committee differentiated between betting and match-fixing. They further recommended that betting be made legal in India with strong safeguards, however, match-fixing be made a criminal offence.
Online Betting
India is a diverse nation. Gambling and betting laws fall in the State List and therefore each state is allowed to make their own laws in relation to it. Is betting legal anywhere in India? The answer is yes, the Eastern States of India have made betting legal and in addition to these states, Goa and Daman have also opened casinos. So, betting is legal in certain parts of the country including licensed lotteries and casino operations. Sports betting, though, is a completely different topic as it would be a game of skill and not a game of chance. Betting in a sports event is illegal in India, but it must be taken into consideration that there is no law in India which makes online betting an illegal activity. It is a loophole in the system which makes it legal to practice online betting in India. Many of these betting sites are based at an offshore location, so they would not face the wrath of the authorities and still be able to offer the people in India a legal way of betting.
Conclusion
In conclusion, though gambling and betting are largely seen as illegal activities in India, in recent times, it is observed that the local laws prohibit most forms of betting. As a result of the Public Gambling Act, 1867, it is illegal to operate a gambling house in India but the said law encompasses many loopholes such as online betting not being addressed anywhere at all, hence, making it not an illegal activity. Though, betting, in general, is considered as an illegal activity in India. Owing to this loophole, people can still bet online and face a small, negligible or no legal consequences.
Most of these gambling activities are controlled by the underworld and with no proper way or method to regulate such activity, the authorities are fighting a losing battle against restricting gambling or betting. As has been recommended by both the committees, if betting is made legal then it will be easier for the authorities to have a track of all the activities and the issues and problems can be dealt with in a more effective way. The United Kingdom whose laws we largely follow have also changed their views on gambling laws and have made gambling activities legal. The same must also be considered in India as the laws implemented in India have proven less effective in regulating such activities. In this new age and time of advanced information technology and easy global connectivity, it has become imperative that necessary reforms must be brought about in the local betting/gambling laws, enabling the effective and efficient implementation of the law, sealing the loopholes and bringing it under a broader ambit.
You May Also Like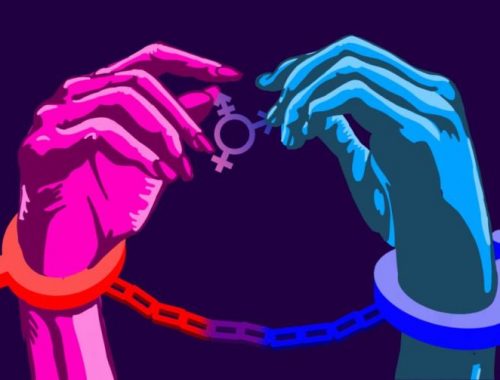 February 27, 2022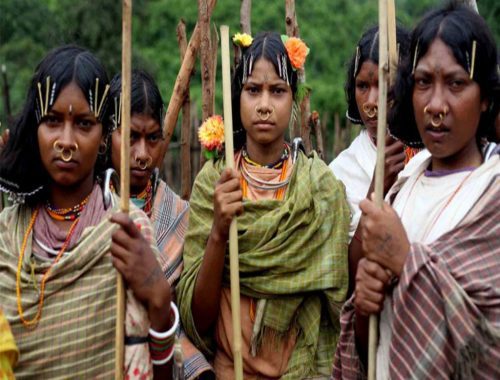 March 15, 2023