1984 Sikh Massacre – Critical Analysis
June 14, 2020
The saints are being murdered mercilessly by the mob. The policemen are being attacked by the public for one reason or the other. The protests done by people to get their demands fulfilled, though required to be harmless and non-violent, actually happen to be the most violent act of time destroying lives and property and harassing the system. The recent protests for CAA turned out to be horrific scenarios resulting in loss of innocent lives along with public properties. The riots which we are witnessing at this point in time are not something that arose suddenly nowadays or in the recent past. This brutal disbelief, commonly known as riots, is deeply rooted in our society, since a very long time.
The dark era is sword-like, Kings are butchers,
Religion winged and fled.
Lies are the new moon, Truth- Moon isn't visible,
Where has it risen?
Searching, I am bewildered, No path is visible in the darkness.
Egocentric humanity cries in pain.
O' Nanak! How can they be freed?

Guru Granth Sahib
Above lines paint a saddening picture, where emotions of helplessness, pain, suffering, bloodshed, lost humanity are highlighted. Isn't it horrible? This was the exact scenario during the Sikh massacre of 1984. 1984 will always be remembered as a black year in the history as in the same year we lost our then Prime Minister Smt. Indira Gandhi, followed by Anti-Sikh Riots popularly known as '84 Sikh massacre.
Since the Partition riots of 1947, there has not been a single carnage anywhere in India on the scale seen in 1984. Turning back the pages of history, In July 1983, Sikh political party Akali Dal's then-president Harchand Singh Longowal had invited militant religious leader Jarnail Singh Bhindranwale to take up residence inside the Golden Temple complex in Amritsar to evade arrest. Later, Bhindranwale made the sacred complex an armoury and headquarters of Khalistani militants.
In the 1970s and 80s, the security in Punjab started to worsen leading to the imposition of presidential rule in 1983. Bhindranwale, with his violent methods, landed into direct conflict with the State and soon militancy was at its peak after they took refuge at holy shrine Golden Temple. Many other international organizations lent support to militants, majorly Babbar Khalsa considered the most dangerous, well-armed and puritanical, strictly compliant to rules of Khalsa.
The violence of militant groups was directed at government officials and the army. As their violent actions were touching heights and were unacceptable at all levels, increasing calls for action, the then PM Indira Gandhi, decided to launch military operations against Bhindranwale and his supporters who were living in Golden Temple. This act of retaliation undertaken by the government was coded as Operation Blue Star.
Operation Blue Star was conducted in three stages:-
• Operation Metal – Confined to Harmandir Sahib complex
• Operation Shop – Raiding of countryside Punjab looking for possible suspects.
• Operation Woodrose – Sikh protesters carrying weapons were targeted.
The operation resulted in huge destruction in the temple complex, total seizure and encounter of militants. The military campaign caused serious damage to the shrine and killed hundreds, including pilgrims, militants and security personnel.
Four months after the operation, on 31st October 1984, Indira Gandhi was murdered at her residence by her two Sikh bodyguards, Satwant Singh and Beant Singh in an act of revenge. Upon public notification of her assassination, Congress party workers, activists, and supporters took matters into their own hands and relentlessly murdered, burned, raped and tortured Sikhs all over India, mainly in Punjab and Delhi. Outraged public on the death of Indira Gandhi was of the belief that all Sikhs were responsible for the actions of two Sikhs. Over the next 3 days, from 1 Nov to 3 Nov., thousands of innocent lives came to an end.
The perpetrators carried iron rods, knives, clubs and combustible materials such as petrol and diesel. They entered Sikh neighbourhoods and killed Sikhs indiscriminately. Just in three days, hundreds of citizens paid with their lives in riots and countless others affected, the loss of the then PM.
As a matter of fact, Indira Gandhi was a secular PM. The Blue Star operation was anti-terrorist, not anti-Sikh. Firing Sikh bodyguards would have marked the action to be anti–Sikh. It would be a racial slur if she had removed all Sikh's from their job of her personal security. Both assassins subsequently surrendered. Beant Singh was shot to death during interrogation in custody soon after the assassination. Satwant Singh was arrested and later sentenced to death by hanging along with co-conspirator Kehar Singh. The sentence was carried out on 9 January 1989.
Many Congress leaders were believed to be behind the 1984 Sikh massacre. Victims and witnesses accounts and affidavits placed Congress Party leaders at the site of rioting, actively participating in the violence or instigating the mobs. Only two senior Congress leaders were convicted: former councillor Balwan Khokhar was sentenced to life imprisonment for murder, while a former member of the legislative assembly, Mahendra Yadav, was given a three- year prison term for rioting. Most senior Congress Party leaders implicated in the violence were never prosecuted or were acquitted due to the poor quality of investigations and evidence collected by the police.
Despite numerous credible eyewitnesses accounts that identified many of those involved in the violence, including police and politicians, in the months following the killings, the government sought no prosecutions or indictments of any persons including officials, accused in any case of murder and arson. At least ten inquiry commissions and committees were formed following the genocide to examine various aspects of the 1984 massacre, including the role of police officers, to recommend measures for compensation and rehabilitation and to determine the number of deaths. In terms of monetary compensation, India's cabinet created a rehabilitation package for victims, which provided for a payment of about $2500 in US dollars to each victim.
Many victims, witnesses and perpetrators have since died, making hopes for justice and accountability more remote with each passing year. Bhartiya Janata Party has time and again attacked Congress leaders for their role in the massacre.
India's failure to prosecute those most responsible for the anti- Sikh violence in 1984 has not only denied justice to Sikhs, but has made all Indians more vulnerable to communal violence. There are a number of problems still seen today as a result of the Indian governments' declination to recognize the act as a genocide, much less take responsibility for it. The intentional ignorance of these events encourages extremism and the oppression of the innocent. If the country truly wishes to join the nations of the free world, it must open up the events of 1984 to independent scrutiny. The Indian government around 35 years on from the Nov. 1984 massacre, must realize the enormity of the events and cease from describing it as a "Riot" instead recognize it as a Genocide.
Our responsibility as informed people is to understand what happened and recognize the impact the Sikh genocide still has today. Let's also not forget to recognize that history has a tendency to repeat itself: failing to provide justice to the affected people radiates a message that such kinds of acts can take place without any strict legalities. Targeting minority populations is a common trait of genocides and if we can identify signs of a possible genocide, we have the powers to stop them before it gets out of hand.
The idea of weapons of mass extermination is utterly horrible and is something which no one with one spark of humanity can tolerate. I will not pretend to obey a government which organised a mass massacre of mankind. We should also, without any hesitation, condemn any acts of violence against innocents and should help them to get justice. We can create a change if we decide to unite and question the system. The day we join hands, the system will simultaneously get improvised and justice will be served at its earliest possible.
You May Also Like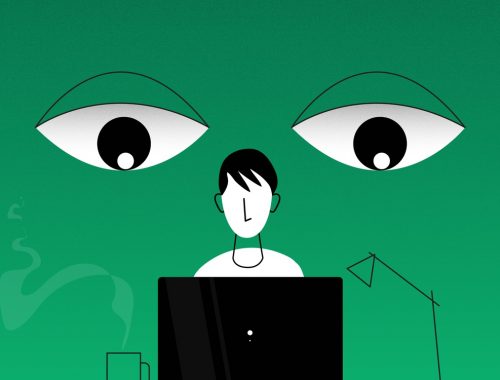 September 26, 2021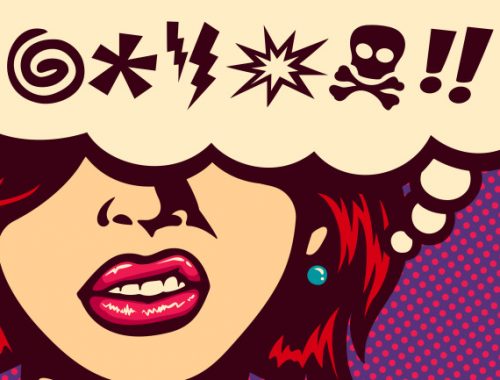 September 20, 2021