Role of the Judiciary in safeguarding Child Rights.
June 4, 2020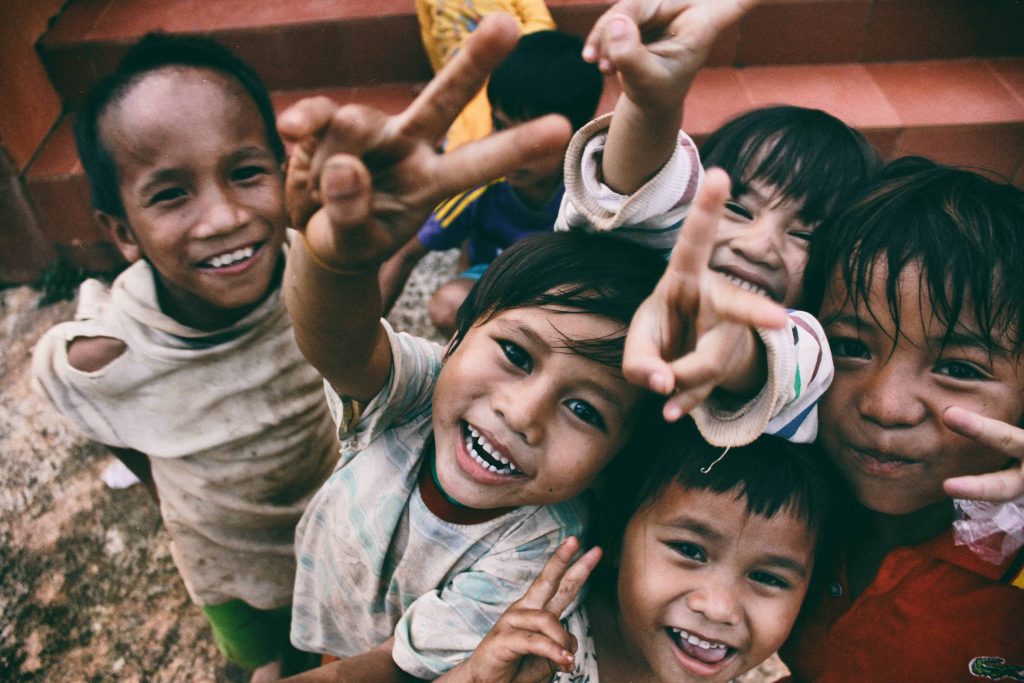 Imagine a 12-year-old boy working for 10 hours in a factory without adequate facilities or an 11-year-old girl not getting education just because she is a girl or a 13 years old boy suffering molestation.
In our day to day life, we all must have witnessed such incidents. But how many of us think about what they should do? Or, what can we do to protect them? Or, in the first place, do we even think about them?
"Committing a crime and tolerating a crime are equally sin", we all believe in this assertion as this has always been the biggest source of motivation to fight against any crime we are subjected to and to claim our rights. But do you think it stands true for everyone equally? Yes, I am talking about those above examples, how do they fight? Do you feel it is a sin on their end for being so helpless?
They are those wingless little angels who lack that filter to identify the greedy vision of those looking at them, they want to fly but they have no idea how to get their wings, they can't differentiate between friend and foe, they are the ones who know the language of love and not law.
We, at this age, were probably well nurtured and pampered by our families and were under their cloak of love and warmth. Hiding from all those cruelties of the society and here, when I look at the society around and find these kids struggling, I feel like I am caged. We cannot expect them to fight for their rights and to stand against crime at this age when they are not even mature enough to understand the situation they are facing.
Who is there to fight for them, to ensure their safety, to secure their future? For every nation "citizens have a constitution as a mother while judiciary as a father" as the constitution is the source of the rights necessary for survival and judiciary works for ensuring and safeguarding it. And both of them cannot accomplish their chore without each other.
There is an ample number of articles, acts and provisions in the Indian Laws regarding 'Child Rights'. Let's have an overview of these laws to analyze whether our country is on the right track of safeguarding the present and future of 39% of her total population or not. And, how the judiciary as an independent body for interpreting, safeguarding, and enforcing these rights and laws have worked and is working for child rights.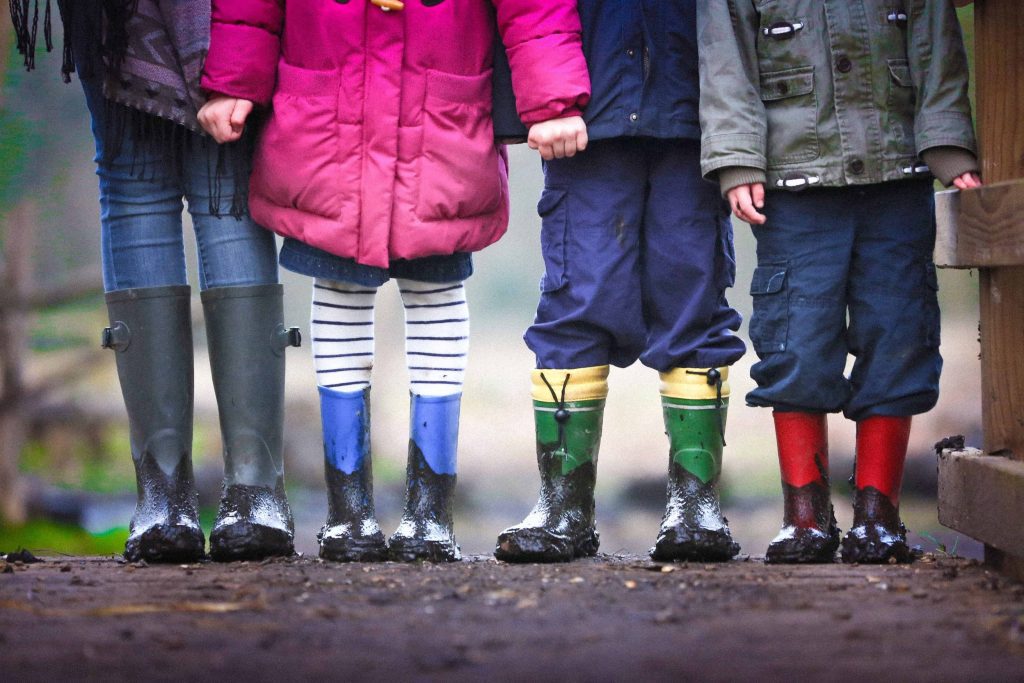 India has ratified UNCRC in 1992, According to the United Nation Convention on Rights of Children (UNCRC), a child is every human being below the age of 18 years unless, under the law applicable to the child, the majority is attained earlier.
According to this, a country can define a child as per her own laws. But in India, a child has been defined in several laws by different age limit. Children are like clay they will take the shape of anything we will put them in and thus due to their immature mind they need to have special care and protection.
'Child rights go beyond just human rights' thus, UNCRC recognises few rights as fundamental rights that all children are born with and that must be taken care of-
Right to Survival: To life/ to be born, health, nutrition, name, nationality, live with dignity.
Right to development: Recreational rights, right to education, right to care and all form of mental physical and emotional development.
Right to Participation: Rights related to religion, expression, opinion, information.
Right to Protection: From exploitation, abuse, neglect and all sort of violence.
In India, these fundamental rights of children are embodied in the constitution through several articles they are-
Article 21, a fundamental right and the heart of constitution impose a duty on the state to ensure life and liberty of every citizen including children too. The judiciary have played a vital role in expanding the horizon of Art. 21, now, it is not only limited to merely surviving or existence but it speaks for the right of a healthy environment, life with dignity, right of pollution-free water and air, proper food, clothing and shelter, basic health care facility, sanitation etc. i.e. all basic requirements for life.
Article 14, every citizen is equal before the law and must be given equal protection by the law without any discrimination.
Article 15(3), discrimination is prohibited but the state can make special provision for women and child.
Article 45 of the constitution required the state to make provisions for free and compulsory elementary education for all children in the age group of 6-14 became a constitutional guarantee. But by the 86th amendment, after the Unni Krishnan case, a new article, 21A in place of this article was incorporated. It provided for elementary education to children is also a fundamental duty of parents under clause K of article 51-A.
Article 47 makes it a primary duty of the state to ensure a good living standard and raise the level of nutrition to ensure a good public health and prohibit the consumption of intoxicants and drugs except for the medical need.
Article 24, makes it illegal to employ a child, below the age of 14 years, in any mine, factory or in any other kind of hazardous work.
Article 23 prohibits human trafficking and forced labour and article 35 that provides the punishment for engaging in human trafficking and forced labour.
Article 39(f) states shall direct its policies towards securing that children are given opportunity and facility to develop healthy manners so that their childhood and youth should be free from exploitation and moral and material abandonment.
Indian judiciary with a collage of constitutional and legislative provisions took up cudgels against the exploitation of children and whenever called upon gave full protection to the rights of children. With many landmark judgments, it has created a path for the evolution of the concept of child rights in India. Let us look at the contribution of the judiciary through different case laws in cracking a revolution against violation of child rights.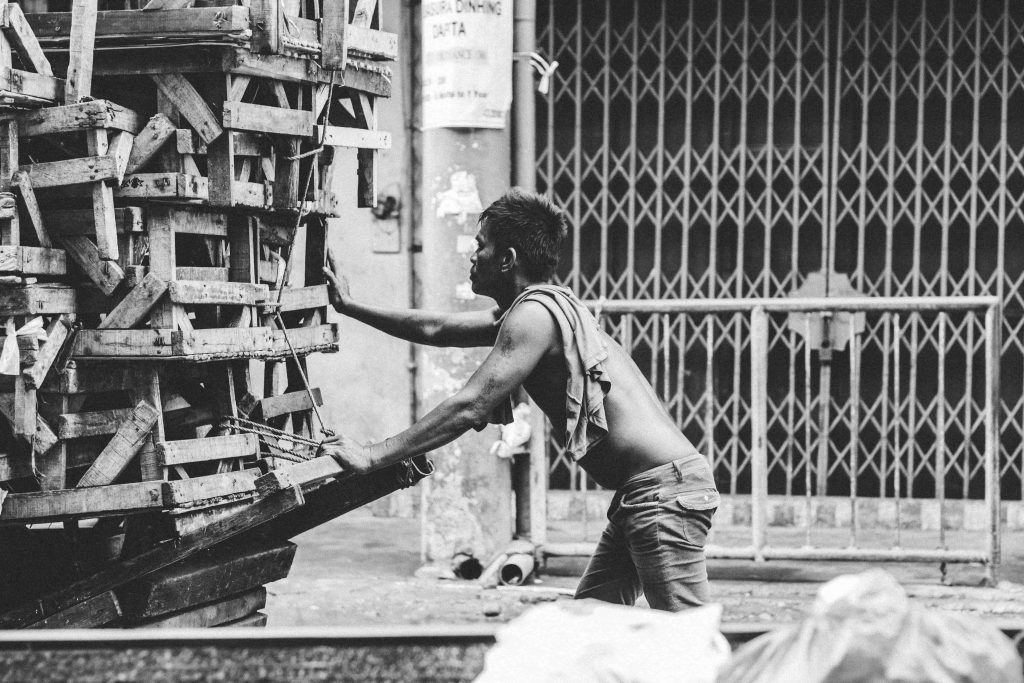 MC Mehta v. State of Tamil Nadu
In this case of significance, which is also one of the landmark cases against child labour in factories, specially engaged in manufacturing hazardous substances, the court, in this case, elaborated the situation of child labour in India. It directed the State to work on removing poverty as it is directly linked with child labour, said by Justice Bhagvati. The court held engaging children in such hazardous work is a violation of Art. 39(f), Art 45, and thus illegal. Not only this, but the court also highlighted the vision of constitution towards children and emphasised on how this problem is prevalent in India that it need the focus of state and the Union Government, their lack of zeal is the biggest reason for the growth of such problems.
Laxmikant Pandey v. Union of India
This was a case regarding the neglect and malpractices on part of private agencies and social organisations facilitating the adoption of children into different countries. The petitioner noted instances of impoverishment by the adoptive parents. The court recognised the need for a uniform adoption law and gave the directives and guidelines in processing adoption to foreign parents under the Guardian Act 1890. And, also gave normative and procedural safeguards to be followed in giving an Indian child to a foreign parent and the travelling facilities must be ensured well.
Mohini Jain v. State of Karnataka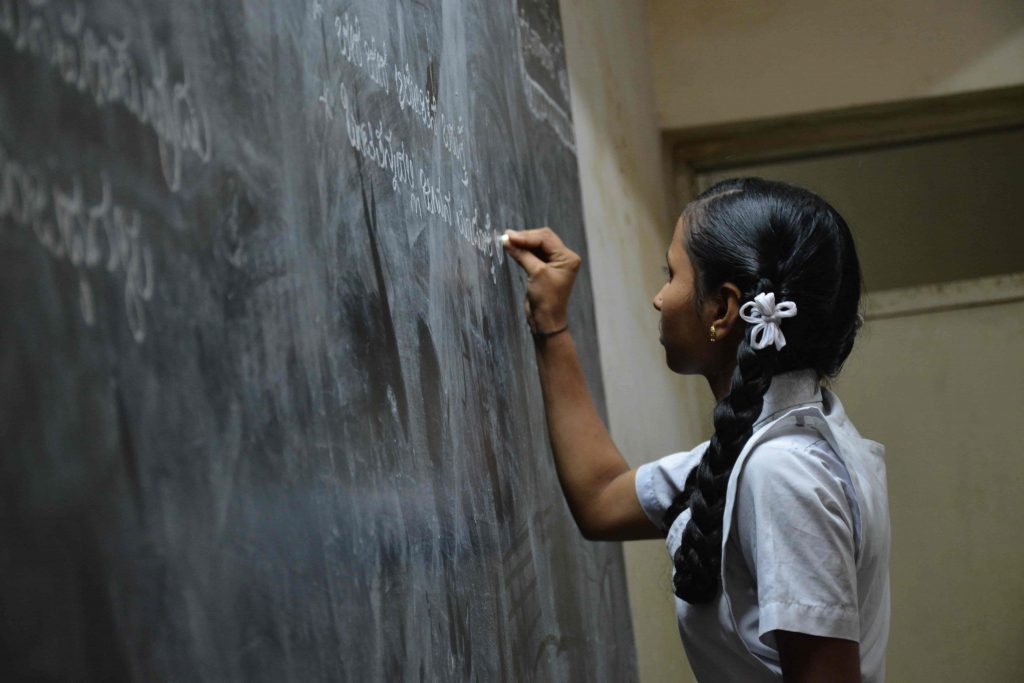 The court highlighted the need of educational institutions in all places of state's territory to educate all its citizens, as a responsibility of the state. The court also ordered that state must administer proper educational institution by itself or by giving to private education institutions, and also if private institutions charge a fee it will be against Art. 14. Court also emphasised on the condition of India in educating its citizens as it holds 92nd position among 142 countries, even the small nations are ensuring proper education so we must head on it.
Shyam Sundar Case, and J.P. Unnikrishnan Case
The court laid emphasis on the need for providing not only education as per Article 21-A, but the fact that it should be of good quality, without any discrimination even for those children who are in jail they should also get education and also said that Governmental Institutions being reluctant with the enforcement of Art. 45 and held that every child who is deprived of education can file the writ of Mandamus against the appropriate authority. Court taking into consideration the state's / nation's economy made Art. 21 – limited up to primary education.
Vishal Jeet v. Union of India
This is a landmark case regarding the sexual exploitation of children in red light areas; sometimes due to poverty of parents, or through force or kidnapping. In this case, the apex court examined the constitutional provisions pertaining right against exploitation; trafficking in human beings and right of children. Considering all the aspects, the court directed law-enforcing authorities to take appropriate and speedy action under the existing laws in eradicating child prostitution, take adequate steps in providing rehabilitative homes to such victims, and set up an advisory committee of relevant government officials for making strong policies for eradicating child prostitution.
These are just a few landmark judgements pertaining to the biggest issues of children in India. There are several other such judgements like Sanjit Roy v. State of Rajasthan, Gaurav Jain v, UOI, Neeraj Chaudhary v. State of M.P etc., where judiciary have exercised its power in ensuring child rights, protecting its violation, giving direction to state and central government regarding policymaking for ensuring that no child remains deprived of basic needs for life. Judiciary is not a law-making body, but through different cases and PILs it has drawn the attention of legislature towards the actual problems of society and through remarkable judgements, it has worked as an advisor for the legislature in taking strong actions in the form of acts and amendments that are today helping us to fight against child rights violation. Few of them are:
The Prenatal Diagnostic Test (Regulation and Prevention of Misuse) Act, 2000.
Apart from these legislations, the Governments have made several policies to ensure the direction of the judiciary. But, it will be very shocking to all of us that these policies, legislations, more than thousands of judgements are only working on paper and not in reality as the recent report of National Crime Records Bureau (NCRB), says crime against children rose by 20% in India, its report in 2018 confirmed around 109 children sexually abused every day, and around 350 crimes against children taking place on a daily basis. Do you know why?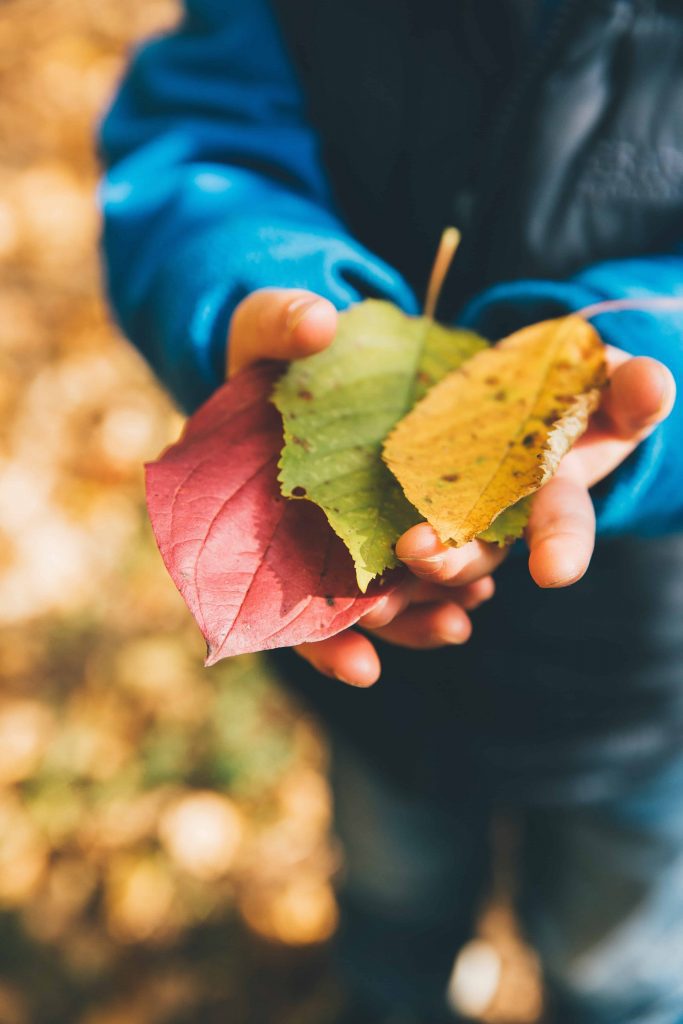 We just go on blaming higher authorities for such a high rate of crime but we forget our own responsibilities. When you look at a child working in a hotel, getting no basic life requirements, or a girl not going to school and working as housemaid without adequate wage, have you ever tried to help them? Most of us feel sorry for these children but none of us takes the responsibility to help them.
Society is the only one that can directly invade and destroy these evils but we keep our mouth shut. Should the Judiciary, Government and their parents be made responsible? We cannot blame anyone absolutely for this as protection needs to be ensured at every level but none of us can be there at each level. Each one of us needs to give our best at whatever level we belong to only then this data will reduce. Otherwise, we will build a future which had a fearful past that filled their heart with sorrow, revenge, plight, inhumanity, and brain with less knowledge and more suspicion. And, at last, I'd like to conclude by quoting a few lines for the tender age warriors;
The world's one third, precious gift of god, let them quote their voice to express their thought.
Associate them with society, with name and nationality, let them be happy, with rights to equality.
Educate them with knowledge and wisdom, they will be a better solution giver.
As flexible as clay, let them have right to play.
Don't maltreat and punish with cruelty, correct them with love avoid any penalty.
No child labour, let them enjoy in favour.
No sexual violence, let them be in the world of silence.
You May Also Like
May 20, 2021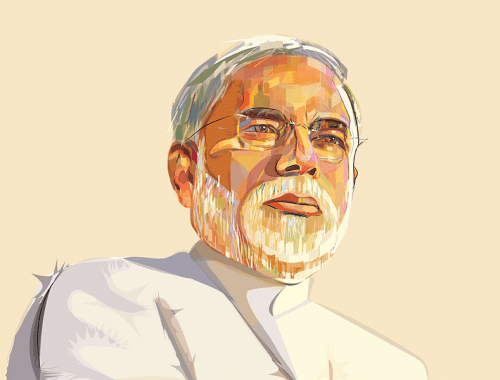 November 30, 2020
April 28, 2021