Modern Concept of War and Terrorism – A Threat to National Security.
May 19, 2020
Where there is a will, there's a War. This sentence, if analysed well is best suited in the 'contemporary' context as the world today is surrounded by cut-throat competition in every field. Everyone is battling to satisfy their will which is driven by their social, political, religious, and economic needs. And, this has resulted into war everywhere, doesn't matter your eyes are catching it or not. Wars were present since humans were not even aware of 'linguistics' and is still present with the only difference being that it has changed its countenance.
The whole world witnessed huge destruction in the form of WW1 and WW2 and as there cannot be fire without fuel, the fuel for former is believed to be nationalism, imperialism and assassination and as for the latter, it was national self-determination. Though the fuels were different, the one thing which remained common was their will to be the most powerful. In the contemporary context, the nature of war has changed a lot, in particular, there is no longer a dividing line between a state of peace and a state of war. The biggest reason for this change in nature is believed to be globalisation and technical advancement. But the question which arises here is what is the catalyst for different wars that we are facing and fighting today? And, whether their will and the ultimate goal is still power or is it something else?
For answers of the above question let us look at few most hurting and heinous incidents –
On 12 June 2014, members of ISIL conducted an attack on the camp Speicher and killed 1,600 non-Sunni militiamen and Iraqi Army Cadets.
On September 11, 2001, a series of four coordinated terrorist attacks by al-Qaeda on WTO building against the U.S resulted in 2,977 fatalities and long term health consequences.
2008 Mumbai attack, an attack conducted by Lashkar-e-Taiba, a terror organisation based in Pakistan resulted in 174 people losing their lives and 300 people being injured.
2015 attack on Garissa University in Kenya killing 148 Christian students as they were their main target, attackers belonged to Al-Shabaab.
2015 Syria attack when 223+ people were killed by ISIS terrorists during the Syrian civil war.
2016 attack in Jammu Kashmir, India, by a terror group Jaish-e-Mohammed, with a total of 19 soldiers martyred.
2017 camp Shaheen attack in Afghanistan killing around 256 Afghani Soldiers. The attackers were from Taliban.
2019 Pulwama attack conducted by Jaish-e-Mohammed, 40 CRPF jawans were martyred.
This list doesn't end here as these are only a few incidents. If we look for the actual records of such attacks, we will get to know how terrorism has destroyed lives, and made many countries hostile against each other. There can be no second thoughts when it comes to the fact that terrorism acts as a fuel for encouraging fire of wars that we are facing today. When any country suffers any such attack, they give a counter-response to either the country in which the organisation is based or the country which is believed to be funding it.
This way the cycle of attacks and counter-attacks goes on forming kind of 'undeclared wars'. The easiest to understand example of this is the U.S- Afghan war, which is sought relief through 'Peace deal' and the evergreen India-Pak war, primarily due to alleged funding of terrorist groups and sponsoring attacks on India. India standing against it in forms of counter-attacks. Moreover, the deadliest wars of the 21st century like Syrian civil wars, Afghan civil war, Iraq war, Yemen civil war and Ukraine war have been fuelled by terrorism.
It is not just the terrorism being the catalyst, it is rather much wider and to understand it we need to get into a bit more analysis of the contemporary situation. The kind of war we used to have earlier is not possible today. The reason is simply technological advancement. Since every country has nuclear weapons, it becomes implied that if any country declares war against another, the threat is to the whole world no matter whether they are involved in the war or not.
Countries, to avoid this condition, have agreed on several treaties regarding the use of nuclear power and its proliferation that are acting as a nuclear deterrent. Thus, today, the kind of war we have is 'Hidden war', where you are not aware of the attack. The principles of this hidden war are similar to that of a terror attack with the only difference being one involves the military and the other, militants.
But why to opt for a costly method when you have a better one at a lower rate. Yes, I am talking about terrorism being used worldwide by some hostile country towards another to create disturbance and huge losses in terms of life, property, social order, public tranquillity, loss of economic sources like business investments (as investors would never prefer a country with a high terror attack rates) etc. The best-served example of such use of terrorism is Pakistan towards India. China giving shelter to banned rebel organisation (United Liberation Front of Asom) members and using them for creating a strategic imbalance in India through northeast insurgencies.
Terrorism is not only from one country towards another. Rather, there is a very famous concept of 'state-sponsored terrorism', where an attack is conducted on state/government by another state/government. It is done mainly for the 'vote-bank politics' or for 'suppression of rebels against the government'. Then comes criminal terrorism that is used for the benefit of criminals or crime, the best example of which is the formation of 'Jaish-e-Mohammed' by 'Masood Azhar' after his release from India as the hostages were kidnapped by his terrorist brothers. And now, the most problematic one is the 'religious terrorism' which is responsible for claiming thousands of lives in the name of 'Jihad'.
We can see how deep are the roots of terrorism in our society and interestingly, it is getting deeper day by day. Now, it wouldn't be wrong if we call terrorism, the biggest form of 'Modern war'. What graver could we face apart from terrorism which is claiming an average of 21,000 lives every year worldwide?
The whole world is not just sitting and watching the 'terror show' rather
countries have come up with several treaties and conventions for countering and suppressing terrorism, few of them are-
United Nations Organisation also has made several resolutions and sanctions to prevent the use of terrorism and to stop countries from funding these terrorist groups. It has taken many serious steps against terrorism. After the September 11 attack, it has adopted Resolution 1373, which obliges all states to criminalize assistance to terrorist activities, deny financial support, and share information about the groups planning for terrorist attacks. There are many other international organisations that are supporting in counter-terrorism like Organisation for Security and Cooperation in Europe (OSCE), North Atlantic Treaty Organisation (NATO), Terrorism Prevention Branch (TPB) and Financial Action Task Force (FATF).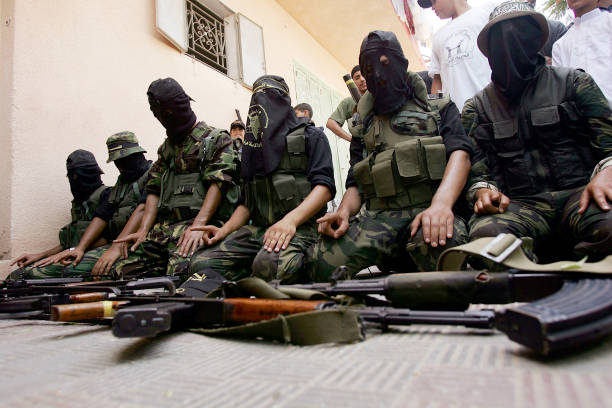 They have also contributed well in counter-terrorism, recently FATF placed Pakistan in 'grey-list' for not being able to take strict action against money laundering and terror financing, Iraq and North Korea are in 'black-list'.
We talked about 'will' behind war, but as the nature of war has changed it is not driven by a single will now. There are multiple faces of this will for different wars. And, we know that the two biggest wars we have today are war against terrorism and war led by terrorism.
Now, let us see what is compelling countries to come together for the war against terrorism. For any country, what is that which is of prime importance? The answer is obvious security of its citizens from every aspect. And the only way to achieve it is by ensuring the survival of the state that needs national security. National security is simply the requirement to maintain the survival of the state through the use of economic power, diplomacy, power projection and political power. Let's know a little more about it.
The actual concept of national security traces its emergence post WW2 in
Europe. Since then, this has become one of the biggest headaches for every country, struggling for their existence and empowerment. From kingdoms to a country, things have changed a lot, giving immense power in the hands of nations to protect itself. But, these changes brought new challenges in the form of atrocities and other violent acts. There are 7 most important elements of national security-
Socio-political stability,
Territorial integrity,
Economic solidarity,
Ecological balance,
Moral -spiritual consensus, and
Peace and harmony.
With all that discussed above, it is quite comprehensible that terrorism, today, is the biggest menace to national security. Every country makes its
National Security Strategy (NSS) and through it they examine the threat and how to prevent it. As in the States, the executive branch prepares NSS, in India it is prepared by the National Security Council with the help of the executive, in Japan, NSC is headed by National Security Advisor and so on. When we have so many laws, strategies, conventions then why are we not able to curb terrorism and confidently say that we have truly ensured national security?
Every country wants to secure itself but for a few. this will get overpowered by their greed for power, their will of taking revenge, their grudges, sometimes poverty and many such factors. Countries use terrorism against each other to make them weak and also use it within their own country to suppress any rebellion or to play the vote bank game. Due to such funding of terrorism, they also have to suffer huge losses. Pakistan suffered a loss of 106.98 billion Dollars due to terrorism. When every country, today, is ensuring high-quality national security then how are these terrorists still making their way inside the country to conduct attacks? And, how is this war by terrorism evolving instead of coming to an end?
The answer for both the question is the same i.e., intramural coordination. Without anyone aiding from the system in conducting such attacks, it is impossible to conduct such attacks without getting suspected. Hence, there are flaws in the internal system of our country that made terrorism a never-ending cycle. So, not only the external but internal factors too have contributed a lot in disturbing the national security and making terrorism a
modern warfare.
Hobbes raises an interesting question; can peace be simply defined as a lack of war? If, we put it in what we are witnessing today, the answer will be Yes. As there is war everywhere in different forms and for different reasons and thus peace is nowhere. We can never equate terrorism and war ever but in the modern context, we cannot separate them absolutely as well. When the world was first introduced with terrorism, it served as a fuelling agent for war but today threshold of terrorism has reached a level where it is taking the face of war.
Whether it is war or terrorism, the survival of the state always comes at stake. However, every country is giving their best in ensuring national security but there still are loopholes. Even during the time of pandemic, India suffered a terror attack. These problems can only be resolved by an absolute collateral effort from each and every country, otherwise half of the world will become Syria by losing their existence as a sovereign nation.
You May Also Like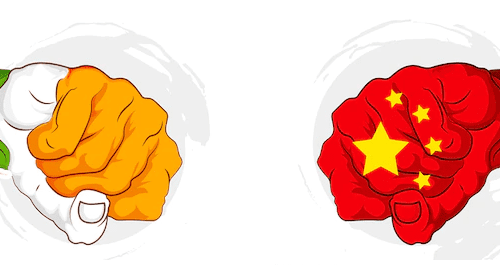 July 11, 2020
May 25, 2020