Media Ethics – Role of Media in times of Social Disharmony.
May 1, 2020
If we were ever asked to identify the marker of democracy the first one to strike our mind will be the government and the second one will be free media; the 4th pillar of democracy and the biggest reason for us getting a chance to appreciate the peace deal of US -Taliban, NRC-CAA, congratulating NASA, criticizing Pakistan, etc. However, recent events of social disharmony have made us question the role of media.
Media, being the biggest source of dissemination of news and information of public interest, needs to be more cautious while delivering information and should be more focused on the aim of their duty. Imagine a situation where police are beating a person (poor and hungry) for stealing a loaf of bread, now if we see from the perspective of duty then the police are not wrong in beating him, but what if we see ethically? This situation clearly shows the importance of ethics being associated with duty.
Ethics is something that keeps us aware of our moral responsibility towards society or individuals. Media is also provided with certain guidelines that talk of its ethical code of conduct. There are five most important ethical principles for journalism, which are; truth and accuracy, independence, fairness and impartiality, humanity, and accountability. Every journalist is supposed to follow them, but its ground application can be best scrutinized in times of social disharmony. Let us analyze the situation in depth.    
Media and Regulation
From the time of  "Bengal Gazette" to Republic, AajTak, ZeeNews, or NDTV the face of media has changed a lot or rather we can say evolved a lot. But being the citizens of the democratic country we need to identify whether it is an evolution or devolution. 
What is the objective of providing any democratic country with free media? The answer is to help the public to get the authentic information that is of their interest, to facilitate the public in raising their voice against any kind of abuse of their rights by anyone, to get information that helps us contribute in maintaining the sovereignty and integrity of the country, to maintain peace and social harmony, etc. But is it possible for media to perform these duties without any right to stand against any unlawful interruption? 
In a democratic country, we all are provided with many rights by the constitution, one of the most praised among all of these is believed to be "freedom of speech and expression" under Art. 19(1)(a) of the Indian Constitution and for media, it is freedom of the press guaranteed by the same article.  This right has empowered media more than it was ever before because due to this right the media can easily knock on the doors of the judiciary in case of any effort made to snatch their freedom or to restrict them on any unethical grounds. But this right is also not absolute and hence subjected to few restrictions mentioned in Art. 19(2) of the Indian constitution.
Freedom should never be absolute it must be restricted in one or the other way to prevent any misuse. For the same, there are some regulatory means like PCI, News broadcasting standard authority, and several acts like the Cable Television Network Regulation Act 1995, Central Board of Film Certification passed to regulate the print and the electronic media.
Media – Halter or Instigator?
Indian society is nothing like any homogenous society like that of the Asian and European countries. India is well known for its variety of culture and such a heterogeneous population with people belonging to different caste, community, creed, religion, and India is a democratic secular country guarantees every aspect of security to an individual's discretion to follow whatever faith they want to, or do whatever work or profession they want to profess. 
With such a composite culture; riots, protests, and other forms of social disharmony are very common. In a time of such conflicts, the onus lies mainly on the government and also on some other agencies to try and restore normalcy in the country. Among all these agencies media is probably the most powerful single influence today. Even if we would like to take up some instances from history we can easily see how media have influenced such a large population during our fight for freedom, during the Indo-Pak war, Indo-Sino war, anti-Sikh riots in 1984, how media played a big role in boosting the morale of the public and creating a feasible environment to cope up with the situation.
Not only this but even we can pick examples from the recent outbreaks like the Ayodhya case, pilgrims being burned alive inside Sabarmati Express followed by the Godhra Riots, blast in markets of Delhi, 2006 Varanasi bombing, Delhi Violence and many other. Whenever our country was struggling with any such social disharmony, media was always there; not only performing its duty by making people aware of the situation in the country but also forming a public opinion that what is right and what is not, what should be the duty of a responsible citizen during such situations. On one side media was admiring those who were really putting forth their efforts to normalize the situation and on the other, it was also criticizing those who failed to perform their duty due to which the society suffered. 
In our busy lives, we might not have focused on how media helped Indian society to improve its standard and form a rational opinion, but media never forgot its duty to maintain peace and harmony in the society considering their immense effort to normalize the situation during the recent Shaheen Bagh Protest and many other such protests.  
These instances are the best example of how media have helped the country overcome such communal and other externally generated tensions. The role media played in exposing the culprits and spreading the message of love and brotherhood is something that needs to be appreciated but under the garb of all these instances, we cannot ignore that the duty, the effort, the responsibilities we just talked about is not equally fulfilled by all. More than half of those who call themselves a part of media is not actually fully devoted towards their responsibility as the "Fourth pillar of democracy".
Media in many instances have worked as an instigator of social disharmony rather than being a helper in resolving it. Various media houses, media programs, news channels seem to be dedicated fully towards the sole aim of "money-making".  The best example of which is, one of the biggest reasons for American- Spanish war (the 1st press-driven war), called yellow journalism: which used sensational headlines rather than factual news to capture the reader's attention.  They won't show you the actual cause of the public disturbance rather they will spice it up and will make it something new that can attract more public gaze and the channel's TRP will take a hike. 
Real news and information are increasingly getting buried in an avalanche of false information and hoaxes, which are spreading like a wildfire and creating rifts amongst people. In recent times there have been many instances of fake news misleading people, spreading false propaganda, or maligning people as well as the entire communities. The trend appears to be more intensifying as Indians increasingly receive their news and information from social media.
For example, we can look at a case which took place approximately 3 years back, there was a rumor that a gang of men was supposedly abducting children in the central Indian state of Jharkhand and it was spread via WhatsApp. It soon mobilized mob of several hundred people who ended up killing seven men. The rumor proved to be false and the slain men turned out to be innocent. This clearly shows how precarious fake news can be. The market of fake news and rumors have made communities more hostile towards each other as these fake news have always made communal and other social violence as their target. Moreover according to an article published in 'Economic Times,' the spread of fake news has hit a new high in 2019 with every major event, from the General Elections and Pulwama Attack to the scrapping of Art. 370 and during CAA. 
This is one aspect, and the other one is that we need to focus on the responsibility of media's perspectives; one, that is to speak and bring forth the reality, and the other and most problematic one is to not remain silent. Media cannot ignore anything that must be brought before the eyes of the public.
But media nowadays have turned towards prejudice as it raises question over a situation but remain silent when no answer is given, when the leaders of the state/nation or any powerful figures promote communal disharmony by means of favoring one community over other, media instead of behaving neutrally and asking genuine questions to understand the real motive they choose to remain silent that is indirectly promoting the partial views of those in power. Such silence gives more space for disharmony to occur in the country as it encourages and promotes the grudge of one community towards and the feeling of alienation in the minds of the neglected ones.
But then the question arises; whether only the media is at fault or is there an unexposed pressure that they have on them? This question needs to be answered. According to an independent organization called RSF (The Reporters Without Border) on April 21, 2020, released "The World Press Freedom Index 2020" in which India dropped down from 140th in 2019 to 142nd position. Do we have an answer?
Conclusion
Everything has two sides same as that of a coin.
This is not something said arbitrarily as the same applies here as well. We cannot completely agree with the fact that the media is doing their best in controlling the situations during social disharmony and we cannot also deny it completely. "Whenever bulls fight crops suffer". This also stands true here as all cannot be held equally responsible for the disrespecting the ethics rather many have restricted their reporting within these "ethical codes of conduct".
But this is not enough, only questioning and criticizing media cannot remove its demerits. Bringing good regulatory measures are very important to assert good control over such fake news. The legislature needs to bring forth proper and stringent laws to control fake news as there is no expressed law in Indian legislation for this and also to regulate the new "internet generated media". Proper punishments are also required Otherwise in the coming years it will be more hazardous than increasing pollution and population.  
You May Also Like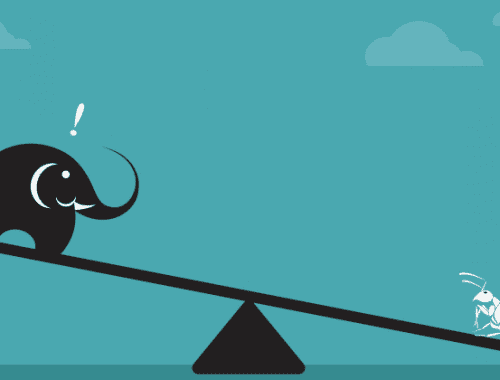 October 8, 2020
December 4, 2020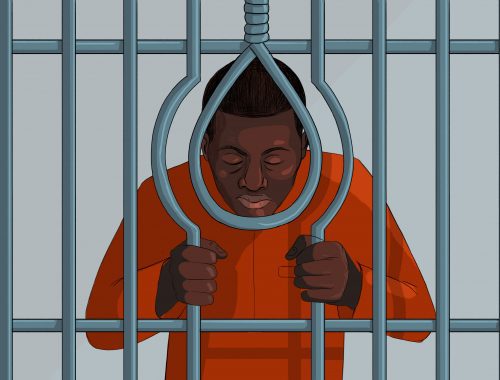 October 14, 2020